This is the third entry in the Offseason In Review series.  You can also read our Reds and Rockies entries.
The White Sox addressed many different offseason needs without making big sacrifices to the team's future.
Major League Signings
Notable Minor League Signings
Trades And Claims
Extensions
Nate Jones, RP: three years, $8MM.  Includes $4.65MM club option for 2019, $5.15MM club option for 2020, and $6MM mutual option for 2021, assuming Jones does not require right elbow surgery by end of 2018 season
Notable Losses
Needs Addressed
As explained in our October Offseason Outlook for the White Sox, the team had rampant needs this winter.  Let's begin by examining how GM Rick Hahn upgraded baseball's worst collection of position players.
Given all the work the White Sox had to do around the diamond, I didn't feel the team had to make a change at catcher.  Hahn disagreed, and proceeded to sign Alex Avila, non-tender incumbent Tyler Flowers, and sign Dioner Navarro.  Is the new Avila-Navarro tandem better than Flowers and Geovany Soto?  White Sox catchers hit .230/.293/.376 last year, and Avila and Navarro should provide an offensive upgrade.  It seems likely that Flowers and Soto are better at pitch framing, however.  This change mostly looks like a wash.  The Sox also have out of options catcher Rob Brantly on the 40-man; he could wind up with another team.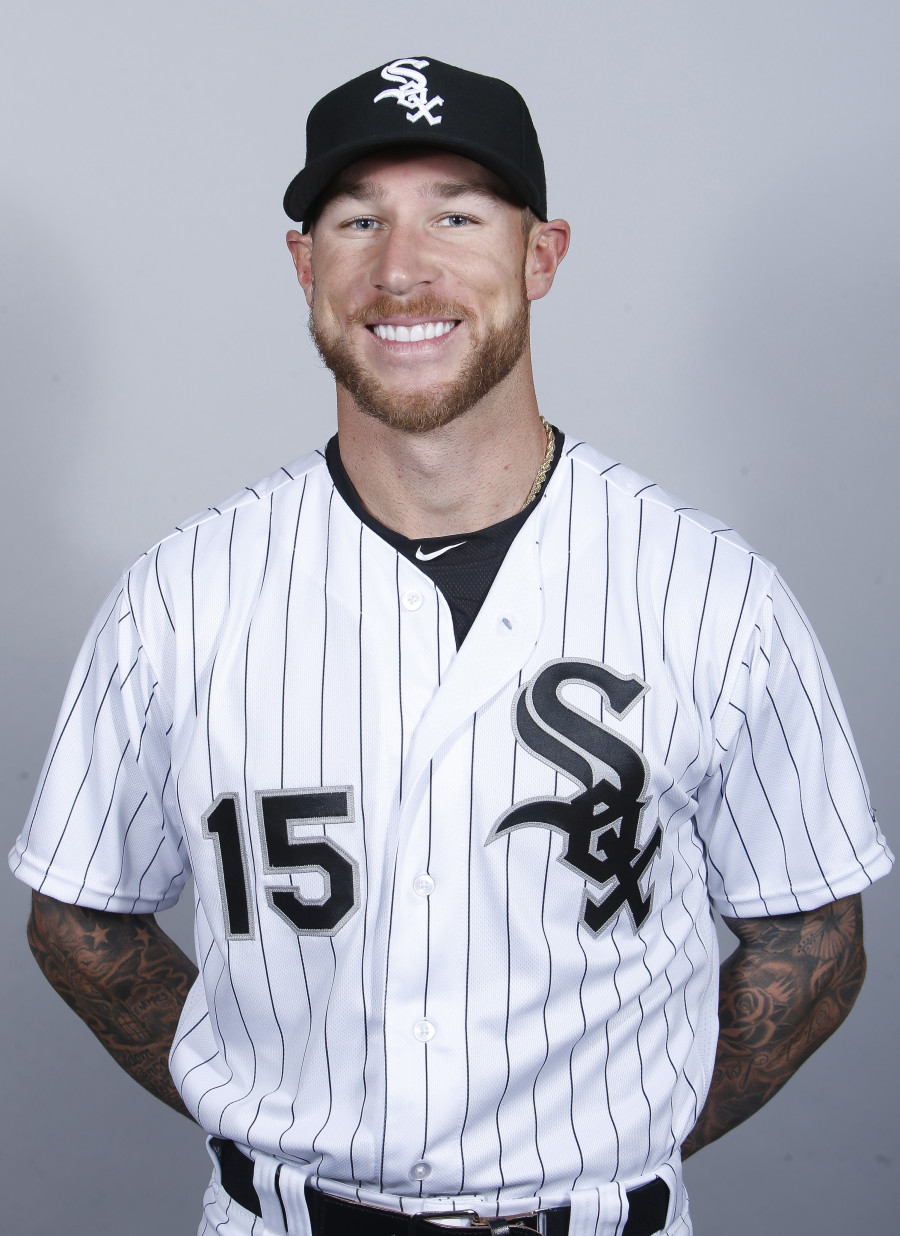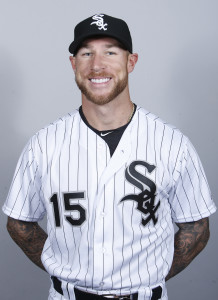 Alexei Ramirez served as Chicago's starting shortstop for seven years.  That era ended when the White Sox declined his club option.  Tyler Saladino may still act as the bridge to top prospect Tim Anderson, but the White Sox smartly added veteran Jimmy Rollins on a minor league deal as insurance.  The Sox acquired Brett Lawrie from Oakland to play second base, giving up a pair of arms ranked 18th and 23rd in their farm system by Baseball America.  The price was relatively meager, but it also reflects Lawrie's failure to live up to expectations thus far in his Major League career.  The 26-year-old finally stayed healthy in 2015, but was barely above replacement level.  If Lawrie is able to bounce back defensively and remain healthy, I think there's a 2-3 win player in there.  It was a reasonable gamble for Hahn, and Lawrie is under team control for 2017.
For the team's third base vacancy, the White Sox landed the best available option in Todd Frazier.  I was surprised the Hahn was able to acquire two years of Frazier for Montas, Thompson, and Johnson.  Each of those young players has promise, of course, but the Sox didn't have to surrender a blue-chip prospect or anyone they'd miss in 2016.  Over the last two years, Frazier has been one of the five best third basemen in the game.  He fits well with the team's core of Chris Sale, Jose Quintana, Carlos Rodon, Jose Abreu, and Eaton.
I felt that the White Sox should acquire two starting outfielders, pushing Melky Cabrera to the DH spot and Adam LaRoche and Avisail Garcia potentially off the roster.  The Sox showed December interest in Alex Gordon and Yoenis Cespedes, but they reportedly did not want to exceed a three-year deal.  Cespedes ultimately did sign for three years, but at a hefty $25MM average annual value.  The Sox reportedly had interest in Justin Upton and Dexter Fowler once the calendar turned to 2016, offering Fowler a two-year deal worth more than $17MM.  In the end, Austin Jackson was signed just this week on an affordable one-year deal.  The Jackson signing wasn't an exciting way to address the team's outfield, but it does protect against the possible effects of Adam Eaton's offseason shoulder surgery.  Eaton is not yet ready to play in the field, and has an injury history that suggests relying on him for 153 games again would be unwise.  The team also weakened its outfield depth by including Trayce Thompson in the Todd Frazier deal, so Jackson was sorely needed.  If Eaton, Adam LaRoche, Jose Abreu, Melky Cabrera, and Jackson are healthy at the same time, it seems that Avisail Garcia will lose the most playing time, and that makes the team better.
As expected, the Sox let Jeff Samardzija leave via free agency, collecting a draft pick in the process.  In getting Mat Latos for just $3MM, Hahn signed the winter's best pitching reclamation project at a small fraction of the projected cost.  The 28-year-old Latos was brilliant from 2010-13, and with good health he could return to form under pitching coach Don Cooper.
The Sox will return a similar bullpen for 2016, having re-signed Albers.  The bullpen will again by led by veterans David Robertson and Zach Duke, but will benefit from a full season from the newly-extended Nate Jones.  Turner was claimed off waivers in October, non-tendered in December, and re-signed a few days later.  Turner and Dan Jennings are out of minor league options, so they'll either make the 25-man roster out of camp or be off the 40-man somehow.  Maybe the White Sox were simply content with their bullpen, or maybe their hands were tied financially given the $16MM they'll be paying Robertson and Duke this year.
Questions Remaining
The outfield/designated hitter situation is the biggest remaining question for the White Sox.  The addition of Jackson is balanced by the loss of Thompson, so nothing was really done to address a group of players that provided very little value in 2015.  Melky Cabrera, Adam LaRoche, and Avisail Garcia were each below replacement level last year, and the team still needs to give a lot of playing time to at least two of them.  One more significant outfield addition would have gone a long way.
Latos helps the team's rotation depth, but it's difficult to guess how many good innings he'll provide.  The White Sox have John Danks, Erik Johnson, and Jacob Turner as starters five through seven, all of whom project for ERAs around 5.00.  It's unclear when top pitching prospect Carson Fulmer will be ready.  Further down the depth chart it might be Chris Beck and Scott Carroll.  Most teams aren't thrilled about their eighth starter, but the Sox are thin after Sale, Quintana, and Rodon.
In general, a cautious yet active offseason will draw praise.  However, the flip side to bargain shopping is that you get less reliable players.  Yes, the White Sox addressed their middle infield situation, but Rollins and Lawrie were actually pretty bad in 2015.  Ian Desmond would have been a safer bet than Rollins.  Avila, Latos, and Lawrie can't be replied upon to stay healthy; that's part of the reason they came cheap.
Latos and Lawrie may have come cheap for another reason: both have had questions raised about their attitudes.  The White Sox have a long history of success bringing in some of the game's bad boys, a point referenced by Hahn when MLB.com's Anthony Castrovince asked about Latos.  Still, Robin Ventura's clubhouse this year will be worth monitoring.
Deal Of Note
In early November, I pegged Austin Jackson for a one-year, $12MM deal.  Maybe I was just wrong from the start, but signing him for less than half of that amount is an excellent deal for the team.  Jackson hasn't been an above average hitter since 2013, but he played a capable center field last year and could certainly be worth two wins again.  That's easily worth $5MM.  Jackson will be in center field when he starts, pushing Adam Eaton to a corner spot and improving Chicago's defense.  As an added bonus, the signing kept Jackson away from the division-rival Indians, who still lack outfield depth.  I don't think the White Sox entered the offseason planning to wait until March for an outfield bargain, given their interest in other free agents and trade targets.  Staying disciplined on free agents is risky in its own way as the supply dries up.  If another team had signed Jackson this month, the White Sox outfield would be in a really bad place.
Overview
Rick Hahn must be applauded for his offseason, as he did so much without transferring a burden onto the team's long-term future.  It's fair to say Hahn helped get the White Sox into this mess through some of last winter's free agent spending, but he has positioned them to be within spitting distance of a playoff spot for 2016.  With players like Lawrie, Rollins, Jackson, Cabrera, LaRoche, and Latos, you might think a lot of things need to go right for the White Sox to contend.  I don't think that's true, however.  Hahn's veteran acquisitions raised the team's floor considerably, and they shouldn't have the dead roster spots they did last year.  Hopefully, the White Sox will take an aggressive approach toward the trade deadline, as the team could well be one player away.
Now, it's your turn to grade the team's offseason (click here if you're using our app):