Last summer's Troy Tulowitzki deal seemed to promise the launch of a rebuilding effort, but the Rockies didn't act as a seller this winter.
Major League Signings
Trades and Claims
Extensions
Notable Minor League Signings
Notable Losses
John Axford (non-tendered), Rafael Betancourt (retired), Brothers, Brooks Brown, Dickerson, Christian Friedrich, Kahnle, Kyle Kendrick, Michael McKenry, Justin Morneau (declined option), Wilin Rosario (non-tendered)
Needs Addressed
GM Jeff Bridich and his front office surely feel they've significantly upgraded the team's bullpen with a series of veteran additions. Jason Motte and Chad Qualls — whose signings were announced in tandem — were added to bolster the back of the pen from the right side, while Jake McGee delivers premium K:BB rates from the left. They are the key new arms that will help to gobble up relief frames, hopefully in a more productive fashion than many of the outgoing arms. While last year's overall unit was probably more below-average than terrible, Colorado bid adieu this winter to John Axford (55 2/3 innings in 2015), Christian Friedrich (58 1/3), Rafael Betancourt (39 1/3), Tommy Kahnle (33 1/3), Brooks Brown (33), and LaTroy Hawkins (22 1/3 before his summer trade and eventual retirement).
With righty Justin Miller and lefty Boone Logan also providing late-inning options, there's certainly hope for improvement — though it doesn't help that the club just lost Jairo Diaz, a fairly interesting power arm, to Tommy John surgery. The question, though, is whether the price was right. Spending $16MM in total for two years apiece of Motte and Qualls isn't a huge investment, at least for most of the league, but both come with real questions (including age) and neither deal seems to represent a screaming value. The real eye-opener was McGee, who is a legitimately excellent reliever but who comes with some injury questions and required the sacrifice of four years of Corey Dickerson and his rather impressive bat.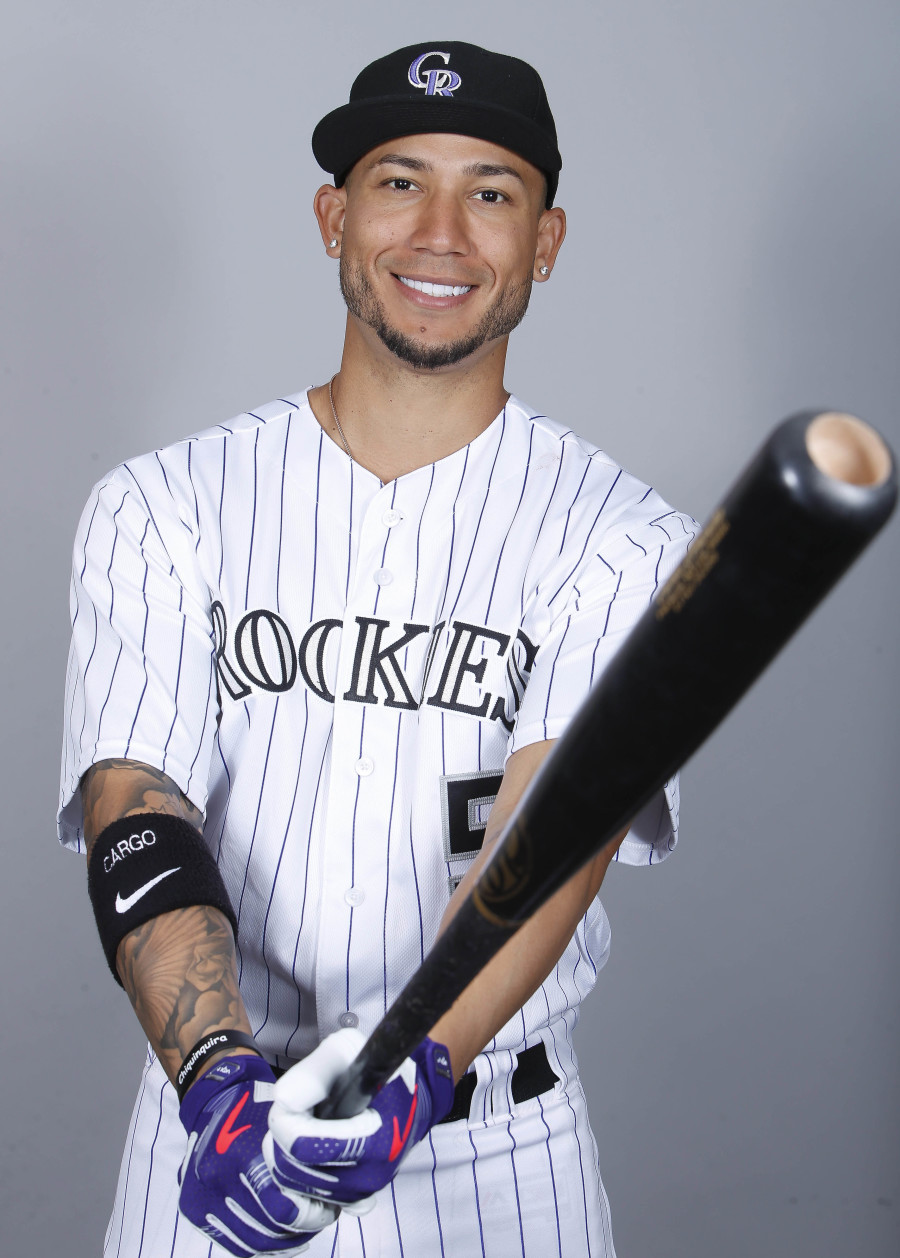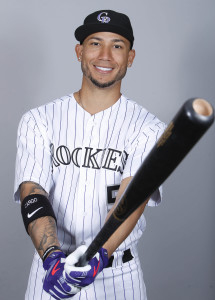 Of course, Dickerson was only shipped out after the Rox added Gerardo Parra. He unquestionably represents an upgrade defensively, though he doesn't seem to possess near the offensive upside of the younger and cheaper player he's replacing. The everyday outfield alignment — also including Carlos Gonzalez and Charlie Blackmon, either one of whom could also have been traded — is entirely left-handed, which obviously creates some questions. But Colorado tendered Brandon Barnes and added Ryan Raburn on a minors deal, so there will be some options against opposing southpaws.
The only other significant major league acquisition was slugger Mark Reynolds, whose power will be a sight to behold in Coors Field even if his on-base percentage isn't. He's a low-cost add who figures to split time with the southpaw-swinging Ben Paulsen at first while contributing some pop off of the bench. That pairing will step in for Justin Morneau, who missed much of last season and received a $750K buyout when the club declined its end of a $9MM mutual option.
Questions Remaining
The questions in Colorado always seem to begin with the rotation, and at first glance it's hard to fathom that the organization did not add any MLB-level starters over the winter. After all, last year's revolving-door staff threw less innings than any other and produced at a level rivaled only by the Phillies.
To be fair, though, the Rockies figure to welcome back several pitchers who missed all or most of 2015, and as I posited at the offseason's outset, it never made much sense to plow money into marginal free agent hurlers to convince them to come to Coors. Injury rehabbers Jordan Lyles and Tyler Chatwood figure to slot directly into a rotation led by last year's two best performers: veteran lefty Jorge De La Rosa and surprisingly productive righty Chad Bettis. There's ample uncertainty not only within, but also behind that foursome, but there are plenty of options floating around. Certainly, Colorado will hope that at least one of its advanced younger arms — among them, Jon Gray, Eddie Butler, Jeff Hoffman, Tyler Anderson, and Tyler Matzek (if he can overcome his anxiety issues) — will make some real strides in 2016.
While the pen has been bolstered with the three aforementioned additions, that doesn't mean it's an unquestioned strength. There are plenty of arms in camp, but not many of the depth pieces have demonstrated MLB track records. Beyond the core five noted above, the most experienced pitchers on hand are righties Christian Bergman and Gonzalez Germen and southpaw Chris Rusin (who has mostly worked as a starter). Scott Oberg threw nearly sixty frames in the majors last year, though the results were not promising, and Miguel Castro — a big part of the Tulo deal — could force his way into the picture. Of course, the club will be looking forward to the return of quality righty Adam Ottavino, who signed a multi-year pact while rehabbing from a UCL replacement and could make his way back by the middle of the year.
The biggest single uncertainty in the Colorado organization, though, may be shortstop Jose Reyes, who is set to stand trial after being charged with assaulting his wife over the offseason. There's a real prospect of jail time, if not also immigration consequences, not to mention the near-certainty of a significant suspension. (Yankees reliever Aroldis Chapman just took a thirty-game ban for an incident in which he was neither arrested nor charged.) Reyes has already been placed on administrative leave by commissioner Rob Manfred.
While the matter obviously carries far broader import than a typical player-contract issue, it has also created something of an odd situation from the team's perspective. It's an unquestioned loss on the field, as the 32-year-old had been a solid 3-WAR type of player in recent years before a tough 2015. Certainly, Reyes is much more established than potential replacements Cristhian Adames and Trevor Story, and if nothing else could in theory have generated some trade value. But from a broader perspective, it could well be that an extended absence will actually be a net positive for the Rockies. After all, he's still owed $48MM — for the next two seasons and a buyout on his option — and the club will pocket any amount that he doesn't earn due to his reprehensible alleged crimes.
Players like Adames and Story — and the above-mentioned Paulsen — are among the newer names that are likely to receive at least a look at some point in 2016. Behind the dish, relative newcomers like Dustin Garneau and Tom Murphy will fight for opportunities to back up (and, perhaps, eventually supplant) veteran Nick Hundley. But the real excitement on the young position player front — represented by outfielders David Dahl and Raimel Tapia, as well as third baseman Ryan McMahon — may be another year or so away.
Deal Of Note
Dealing away hitters for arms has long seemed an intriguing strategy for an organization that has had trouble not only in attracting free agent pitching, but in developing its own. (Indeed, Bridich discussed just that in his appearance on the MLBTR Podcast.) In that sense, then, the decision to sign Parra and ship out an incumbent option (Dickerson) for a pitcher (McGee) holds immediate interest.
Dickerson represents an intriguing but hardly flawless asset as a player. He's a lightly-regarded fielder and was limited to just 65 games last season due to plantar fasciitis. There's no question his value is lower than his batting line would suggest due to those considerations. That being said, the 26-year-old has done nothing but hit since cracking the bigs. Over 925 plate appearances, he owns a .299/.345/.534 slash with 39 home runs. While that obviously must be adjusted to account for Coors, it still works out to an excellent 125 OPS+ and 124 wRC+. The Rays will get four years of control over Dickerson, including one at the league minimum.
To be sure, the 29-year-old McGee is a top-tier reliever who has consistently turned in premium results. Since his first full season in 2012, he has provided 226 2/3 innings of 2.58 ERA pitching with an outstanding 11.4 K/9 against 2.3 BB/9. Like Dickerson, he has some limitations — most notably, the simple fact that he works from the pen rather than the rotation. McGee is controlled for just two more seasons — not at super-cheap rates (beginning with $4.8MM this year) — and carries a somewhat risky Tommy John profile given his time missed last year (and other factors).
Ultimately, perhaps, the main concern with the deal isn't so much the overall value proposition as it is the side of the equation taken by the Rockies. McGee is one of the best pen southpaws in the game, but it's unclear how many winnable games he'll be handed by an underwhelming Colorado starting staff. And while he could certainly be flipped for even greater value than the Rox gave up to get him — assuming the team will be willing to entertain a mid-year sell-off — a half season at Coors Field probably isn't an optimal platform for a trade.
All that being said, the decision on Dickerson can't be understood in isolation. In a perfect world, a Colorado bat-for-arms scenario would probably involve sending out a few relatively expensive years of a hitter in exchange for a controllable starter. The 30-year-old Gonzalez (who is owed $37MM for two more seasons) represented a plausible centerpiece in such a swap, particularly after he finished with a huge second half. His uneven recent performance and concerning injury history make him a fairly risky asset for a club like the Rockies, despite his evident ability, and there seemed to be a decent bit of plausible demand.
But the club decided to hold onto CarGo rather than pursuing a strategy like that taken with regard to Tulowitzki. Of course, adding a strong young rotation piece for the veteran may or may not have been an achievable goal this winter, but in many respects his non-trade is an even more notable event than was the move to get McGee for Dickerson.
Overview
It's certainly still possible that Gonzalez could change hands at the trade deadline, and he will be a closely-watched name if Colorado isn't keeping up in the NL West come July. (The same holds true of McGee.) CarGo's health will go a long way toward determining the club's competitiveness as well as his trade value, of course, but the overall complexion of this offseason could change if there's a future fallback plan in place.
The overall situation poses a difficult and ongoing balancing act for Bridich, who is trying to build for the future while maintaining some near-term competitiveness with a bottom-third payroll. It is ultimately difficult to criticize the Rockies too harshly for trying to put some pieces around players like Gonzalez and rising superstar Nolan Arenado, who along with solid regulars such as D.J. LeMahieu and Charlie Blackmon make for a nice core on the position-player side of the equation. Of course, the same rationale could have led the organization to hold onto Tulowitzki, who was instead cashed in for prospects and cost savings. And it's fair to wonder if Colorado would have been better off taking bolder action this winter in one direction or the other after parting with its homegrown star.
At the end of the day, the bottom line seems the same as ever: unless and until the organization can entrench some quality starters at the major league level — whether or not a fully-committed rebuild is undertaken to make that possible — it may continue to confront the same kinds of hard-to-win dilemmas with regard to its best players.
With all of this said, we'll open up critique of the club's offseason to readers via poll (link to poll for mobile app users)…