This is the latest entry in MLBTR's Offseason In Review series. The full index of Offseason In Review posts can be found here.
The Rangers entered the offseason looking to supplement a club that made a surprise run to the AL West Division Championship after a huge splash on last summer's trade market.
Major League Signings
Notable Minor League Signings
Trades and Claims
Extensions
Notable Losses
Needs Addressed
General manager Jon Daniels and his staff began the Rangers' offseason shopping last July with the blockbuster acquisition of Cole Hamels and, not to be forgotten, stellar lefty setup man Jake Diekman from the Phillies. While the Rangers parted with a significant amount of talent, the club had the minor league depth necessary to make a trade of that magnitude without depleting its still-robust pipeline of young talent. Also not to be overlooked is Texas' July 31 addition of Sam Dyson. While the trade seemed minor enough at the time — catcher Tomas Telis went to Miami in return — Dyson has been nothing short of a revelation in the Rangers' bullpen and, along with Diekman, further solidified what was already a strength.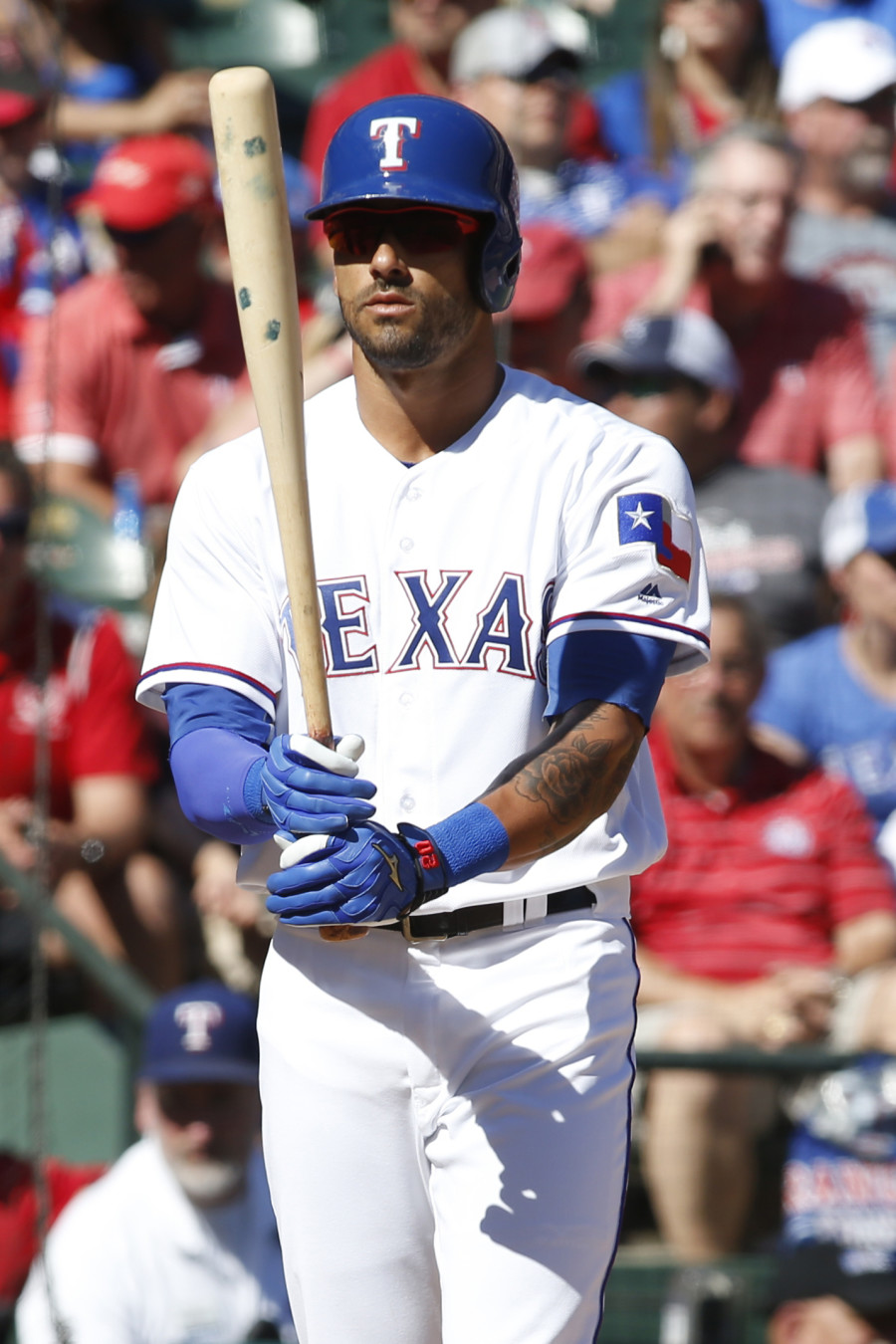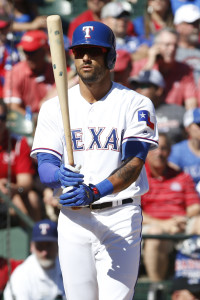 Though adding Diekman and Dyson to the late-inning duo of Shawn Tolleson and Keone Kela gave the Rangers a strong quartet, the offseason addition of Tom Wilhelmsen added another experienced arm to deepen that unit. The emergence of Delino DeShields Jr. had made Leonys Martin expendable in the eyes of the Rangers, and swapping him for Wilhelmsen saved the club a bit of cash while lengthening the 'pen and allowing Daniels & Co. to pursue an upside play elsewhere in the bullpen. With the prices of setup men ranging from expensive to borderline ludicrous this winter, the Rangers made a $500K bid for Nippon Professional Baseball star closer Tony Barnette — a former D-backs prospect who blossomed into an elite relief arm in Japan. Though Barnette had never pitched so much as an inning in the Majors, the Rangers took a $3.5MM gamble on the 32-year-old after he posted a 1.29 ERA and saved 41 games in Japan last season. The total expenditure was a fraction of what established major league relievers received and is small enough that Texas can hit the eject button without virtually any harm being done to its payroll should Barnette prove overmatched by Major League hitters.
With Hamels in the fold alongside fellow lefties Derek Holland and Martin Perez, ace Yu Darvish on the mend from Tommy John surgery, and (realistically) a lack of financial leeway, Texas looked to stabilize the rotation rather than make another dramatic upgrade via a stacked class of free agents. The result was an affordable one-year deal to bring Colby Lewis back to Texas for his seventh consecutive year. Lewis isn't teeming with upside, but he's been a capable innings eater and familiar face that maintained some continuity in the clubhouse for the Rangers. If necessary, Lewis can be shifted to a swingman role at some point, depending on the rest of the rotation, but as the 2014 Rangers can attest, injuries to the pitching staff can come in bunches, so it's possible that Lewis is again asked to make 30 or more starts.
Texas looked to be largely done with its offseason spending after finishing up the Lewis contract, but the lingering presence of Ian Desmond on the free agent market was too tempting for the front office to pass up. Despite not having an infield spot for Desmond, the club added Desmond to slot in as the everyday left fielder, likely pushing the injured Josh Hamilton to a bench role upon his return.
Keep reading for more analysis after the break …
Questions Remaining
Even without an injury to Robinson Chirinos, catcher was somewhat of a question for the Rangers. Chirinos is a solid backstop, to be sure, but he's a converted infielder that's never started more than 88 games in a season at catcher, and the options behind him were thin. Adding Bryan Holaday late in Spring Training created some more depth, but even with Holaday in tow the Rangers looked like a team that could be hunting for catching help this summer. Texas was linked to Derek Norris and Jonathan Lucroy this offseason, and either could be a reasonable upgrade for this team. With Chirinos out for 10-12 weeks, one has to wonder if the Rangers would consider making a move to upgrade behind the plate sooner rather than later despite reports that Holaday will get the bulk of time.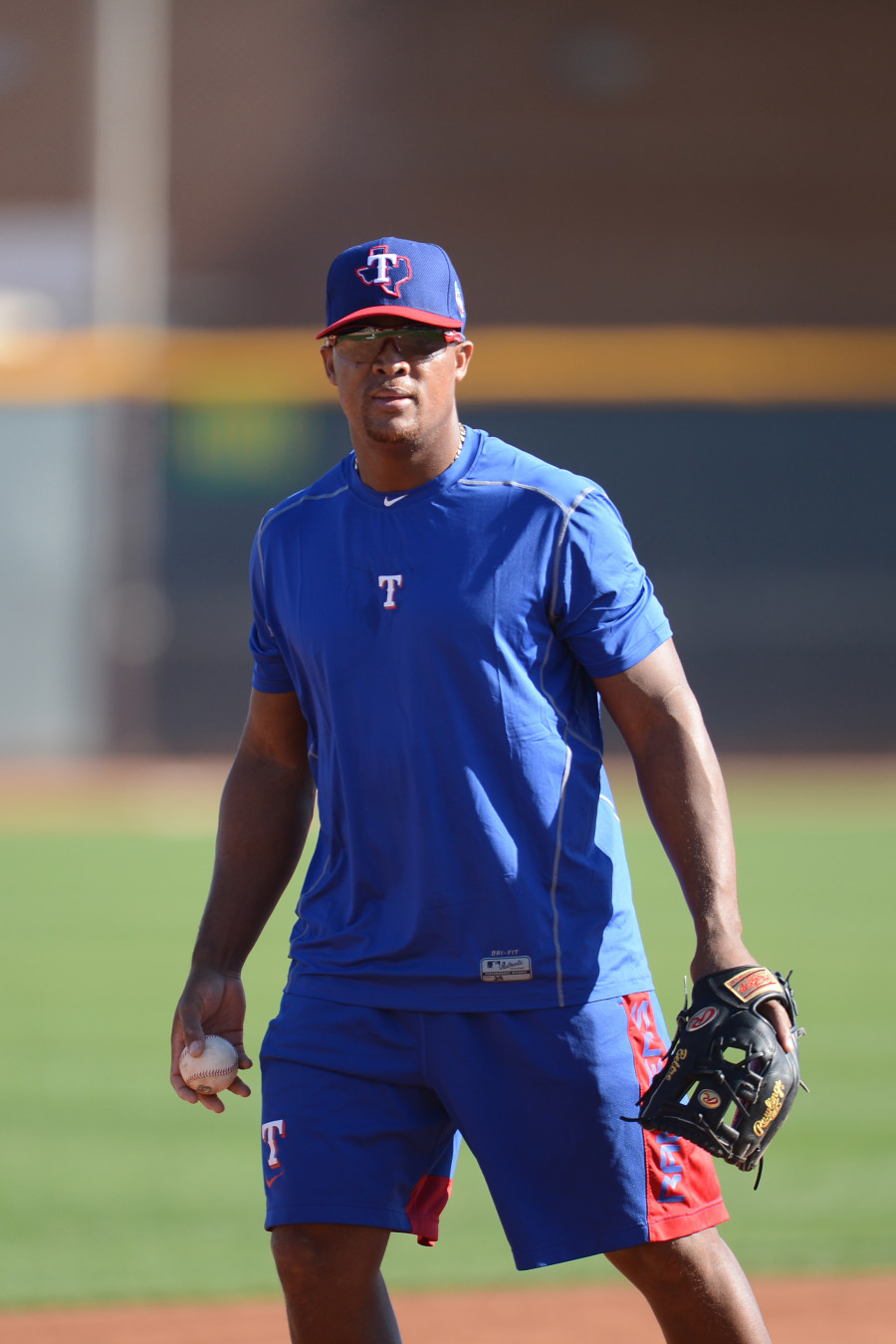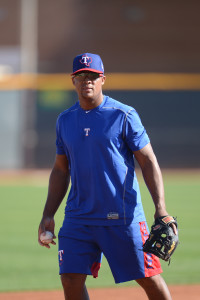 The largest question for Texas throughout March and early April was whether the team would work out an extension for Adrian Beltre. Both sides have interest, but Beltre and Scott Boras are reportedly seeking a three-year contract worth $60MM or more. While Beltre's recent play suggests that he's certainly worth that level of investment, that's a risky commitment for any player's age-38 through age-40 seasons. The ideal scenario for Texas is probably something like David Ortiz's situation in Boston — a one-year deal with rolling club/vesting options — but given Beltre's maintained excellence with the bat and glove, it's not surprising that they'd seek a considerably more substantial guarantee. A two-year deal with a hefty annual salary would seem like a fair compromise, but Beltre has more leverage in the situation, as he's five and a half months from the open market, where he probably could find another club willing to guarantee those three seasons at a premium rate. (Editor's note: this review was written prior to the club's two-year, $36MM extension with Beltre.)
Complicating the Beltre matter is the presence of Joey Gallo — one of baseball's premier power-hitting prospects — at the Triple-A level. Gallo is nearly ready for a prolonged trial in the Majors (one could argue that he's ready right now), but signing Beltre long-term would block Gallo from his natural position. He could be transitioned to the outfield or first base, but the Ranges have an outfield logjam as it is with top prospects Nomar Mazara and Lewis Brinson in addition to DeShields, Shin-soo Choo, Hamilton and Desmond (though Desmond isn't a long-term factor in the equation). Moving to first base would diminish Gallo's value, especially when considering his outstanding arm strength.
That logjam presents not only long-term complications but also short-term implications. Once Choo returns from the disabled list, the Rangers will have to make a call on Mazara, who has been nothing short of incredible in his first taste of Major League action. Texas will have Hamilton, Choo, DeShields, Desmond and Mazara all vying for semi-regular time in the outfield, with Ryan Rua and the outrighted Justin Ruggiano also presenting right-handed-hitting options. Perhaps Mazara will eventually struggle, or perhaps an injury will create space for Desmond to move back to the infield, but as it stands right now the front office and field staff will have some difficult decisions to make.
Deal of Note
In spite of a poor first half in 2015, it was widely expected that Desmond would secure a notable multi-year deal. Fans were quick to pile on Desmond for rejecting a $107MM contract offer from the Nationals two years ago (he earned $17.5MM for two of those years anyway, making the amount "left on the table" about $89.5MM before the deferrals that were said to be in the proposed pact), but in speaking to execs around the game before we released our Top 50 free agent list, the belief seemed to be that at least four years would be there for Desmond even if it fell shy of the dollars he'd have obtained in that rejected extension offer.
Instead, Desmond languished on the open market, with clubs that had obvious shortstop needs (e.g. Padres, White Sox) instead electing to fill those holes with cheaper veteran alternatives. Desmond, along with Dexter Fowler, Yovani Gallardo and Howie Kendrick, became one of the driving factors behind a growing belief that the qualifying offer system needs to be amended.
While the pros and cons of the QO system have been debated ad nauseum, the deal itself comes with a fair bit of upside for the Rangers. Desmond's slow start notwithstanding, he's still just 30 years old, batted .262/.331/.446 in the second half last season and is a collective .262/.317/.443 hitter with per-season averages of 22 homers and 20 steals from 2012-15. Desmond's inexperience in the outfield will probably weigh down his value somewhat — though we've seen infielders smoothly make that transition recently, as Cleveland's Lonnie Chisenhall can attest — but adding his bat to the lineup on a short-term deal with a mere $8MM guarantee is a worthwhile risk. Ultimately, Texas did as well as could have been hoped after learning in late February that Hamilton would be shelved to start the year, as Desmond provides a good bit of stability to the club's overall position player mix while improving upon the presumed platoon of Hamilton and Rua/Ruggiano in left.
Of course, the Rangers didn't know at the time that Mazara would be quite so impressive over the spring and early portion of the season. His emergence could make things interesting once Choo returns from the disabled list, as the club could conceivably keep Mazara in the Majors and deploy Desmond as a super-utility player. If Desmond is able to spell regulars at shortstop, all across the outfield (he's already played two games in center) and possibly at second/third base, the flexibility could pay significant dividends down the stretch — even if he's a somewhat below average defender at a few of those spots. From Desmond's perspective, demonstrating that type of versatility would only enhance his stock for next winter's free agency mulligan.
Overview
Few expected the Rangers to contend for the AL West title last season, but they're not sneaking up on anyone this year. While it was a fairly quiet offseason — especially relative to some other aggressive winters we've seen from Daniels & Co. — the Rangers began to plant the seeds for a 2016 contender back in July. At some point this season, they'll have a rotation fronted by Hamels and a returning Darvish to complement a lineup that is anchored by productive veterans like Beltre and Prince Fielder while also featuring high-upside young talent like Odor, Mazara and possibly Gallo.
Finding a way to work all of those bats into the lineup could be a challenge for second-year manager Jeff Banister, but it's one that he's probably happy to tackle (and it certainly beats the alternative). The Rangers have a quality product when it comes to their 25-man roster but can also boast a deep farm system with a significant amount of talent on the brink of Major League readiness. That should make it possible for them to contend in the future and, if necessary, upgrade the 2016 club in advance of this year's Aug. 1 trade deadline. There are a lot of moving parts on the Texas roster, but the outlook for the short and long term is bright.
All that said, let's hear from MLBTR readers (link for mobile app users) …
Photos courtesy of USA Today Sports Images.