The Rangers have promoted top prospect Nomar Mazara, Evan Grant of the Dallas Morning News tweets. Mazara will take the 25-man roster spot of Shin-Soo Choo, who will be out four to six weeks with a calf strain. Mazara will presumably replace Choo, at least for the time being, as the Rangers' everyday right fielder.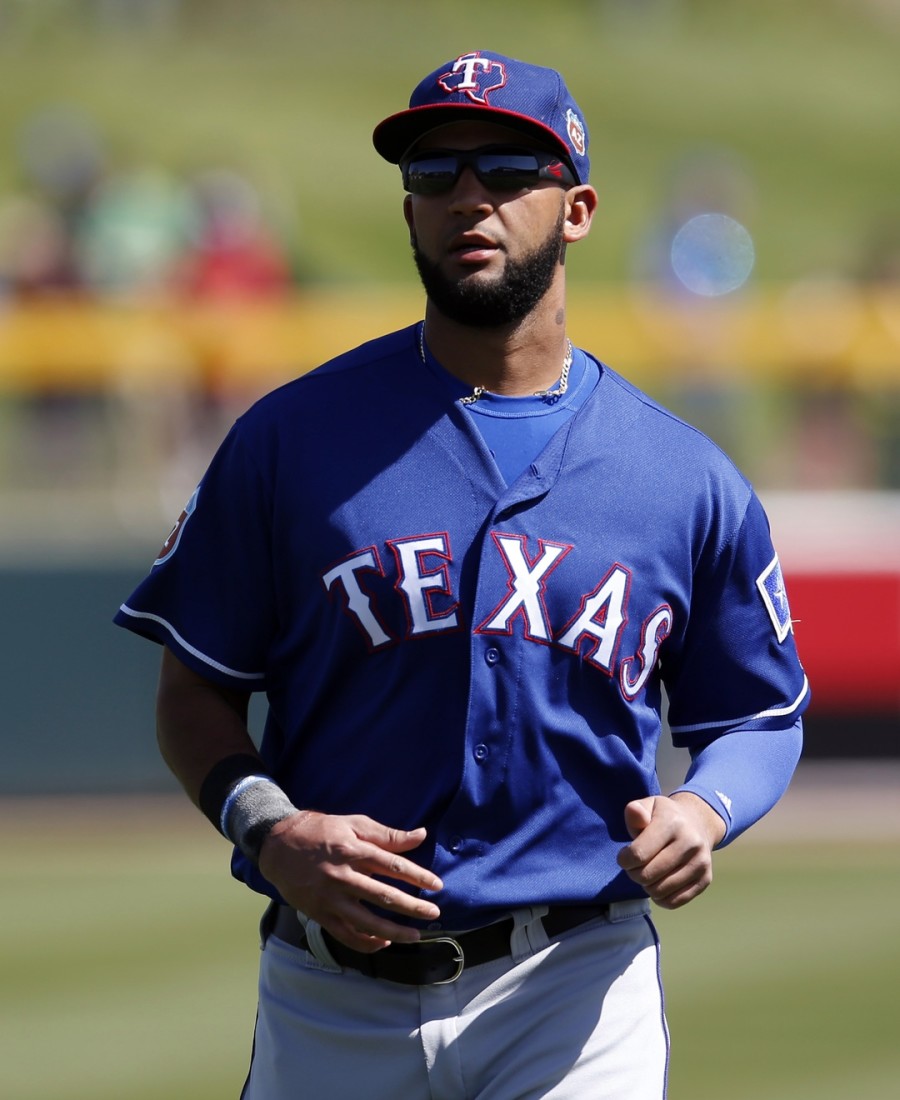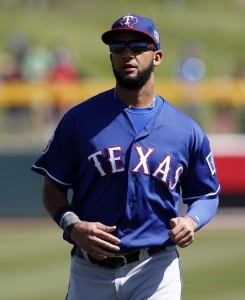 Mazara will be extremely young for a big-league promotion — he won't turn 21 until later this month. He will, in fact, be the youngest player in the Majors, coming in below 21-year-old Roberto Osuna of the Blue Jays. Mazara was, however, off to a hot start at Triple-A Round Rock, going 6-for-12 with a homer so far, and he hit a combined .296/.366/.443 for Round Rock and Double-A Frisco last season. He's currently ranked the No. 9 prospect in baseball by ESPN's Keith Law, No. 17 by MLB.com, and No. 21 by Baseball America. Law writes that Mazara could easily end up with 25-homer-type power once he matures, and MLB.com praises Mazara's plus power and strong arm in right field.
The Rangers signed Mazara out of the Dominican to a hefty $4.95MM bonus in 2011, and he's moved quickly through their system, making it to full-season ball in 2013 as an 18-year-old and skipping Class A+ on his way to Double-A. Along the way, he's shown not only good power (with 56 minor-league home runs), but a strong understanding of the strike zone that has improved as he's matured — in 2014 and 2015 he took a total of 118 walks despite facing much older pitchers.
If Mazara were to stick in the Majors, he could become eligible for arbitration following the 2018 season and eligible for free agency after 2021, since we're less than two weeks into the season. Of course, the Rangers could delay Mazara's free agency by a year by sending him down to the minors for a short time at some point.
Choo's injury is, of course, significant news in itself — Choo was off to a slow start this season, but he batted .276/.375/.463 last year, and the Rangers would be very lucky to get production like that from a 21-year-old rookie, even one as gifted as Mazara. Choo is making $20MM this season, the third year of his seven-year deal.
Photo courtesy of USA Today Sports Images.