11:09pm: Dennis Lin of the San Diego Union Tribune writes that Jay will be re-evaluated three weeks from now and will be on the shelf for between four and six weeks total. A four- or even nearly a five-week absence could have Jay back just prior to this season's Aug. 1 non-waiver trade deadline, but there's also a very real possibility that he'll be out beyond the deadline. Jay won't require surgery, and the injury is described by manager Andy Green as a "slight" fracture of the radius in Jay's forearm. Addressing the length of time between Jay being struck by the pitch and today's diagnosis, Green offered the following explanation:
"He got hit on the ulna (bone), and it banged into the radius and actually got the radius. So it's not the bone that actually got hit. The swelling was between those two bones, so you couldn't get a clear picture of it. That's what the X-ray wasn't able to reveal."
12:45pm: Padres outfielder Jon Jay has suffered a broken forearm, Darren Smith of Mighty1090.com reports on Twitter. He'll be placed on the 15-day DL, with Alex Dickerson brought up to take his place on the active roster.
[Related: Updated Padres Depth Chart]
Jay was injured when he was struck by a fastball from Nationals lefty Gio Gonzalez a week back. He has not played since, but initial x-rays were negative, leading to hopes that Jay would not even require a DL stint. The prognosis remains unknown at present, but it certainly seems the injury is much more serious than had been anticipated.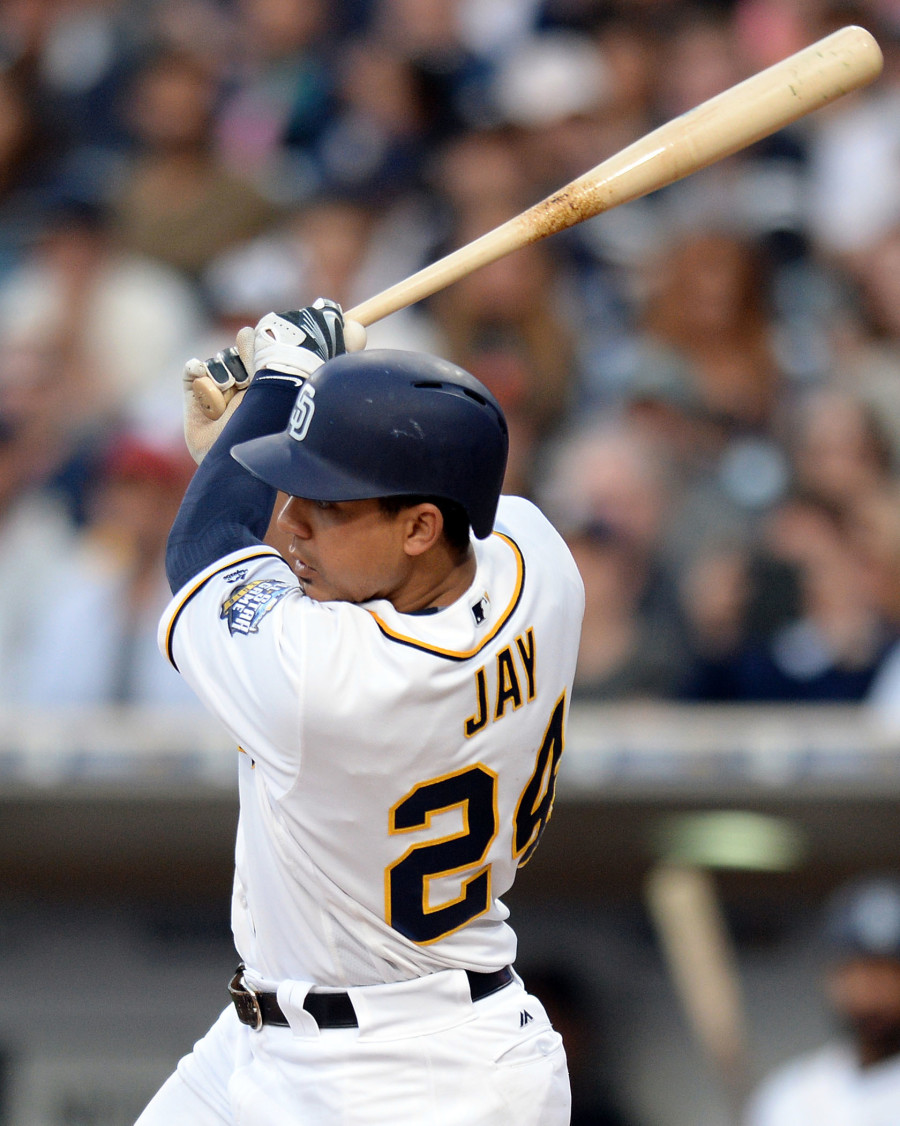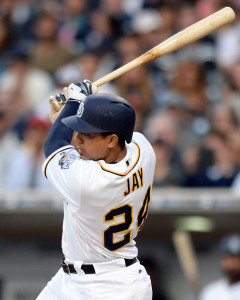 While it's wise not to jump to conclusions, this injury seems as if it could well take Jay out of the running as a trade piece this summer. With a reasonable $6.225MM salary, and no obligations after the year, he had seemed like a rather likely player to be dealt; indeed, he ranked 7th on MLBTR's most recent list of the top trade candidates around the game.
Since coming over in exchange for infielder Jedd Gyorko over the winter, Jay had been a bright spot for a struggling Padres ballclub. Over 291 plate appearances, the 31-year-old was carrying a .296/.345/.407 batting line with two home runs and a league-leading 24 doubles. Defensive metrics were a bit down on his work in center in a short sample, but Jay has consistently rated as a quality up-the-middle defender over his career.
That strong start not only made Jay an interesting target for teams needing another solid outfielder, but seemed likely to set him up for a solid free agent payday after the season. He was coming off of a subpar, injury-marred 2015 season, but had returned to the solidly above-average offensive production that he has carried for most all of his time in the majors.
From the team's perspective, losing Jay is the latest blow to its stock of trade assets. Two other prime candidates — righties Tyson Ross and Andrew Cashner — both remain on the DL as the August 1st deadline draws near.
Photo courtesy of USA Today Sports Images.