After a snag in the medical reviews of a Mets prospect derailed an earlier version of the trade, the Mets and Reds announced today that Jay Bruce has been traded to Cincinnati in exchange for minor league second baseman Dilson Herrera and minor league left-hander Max Wotell.  Top outfield prospect Brandon Nimmo was originally said to be in the deal, and while he wasn't the player whose medicals sank the first iteration of the trade, he is no longer included in this version.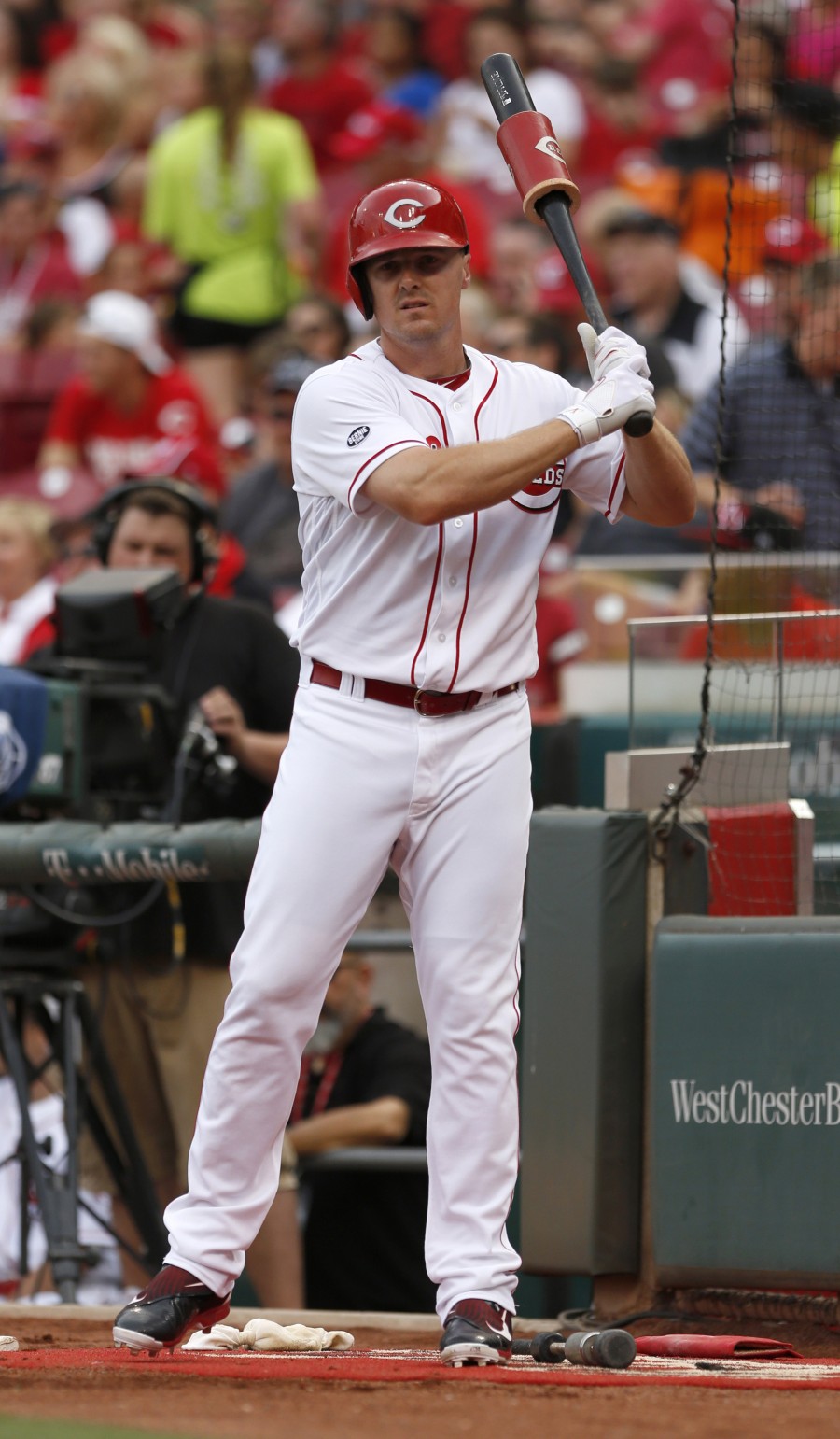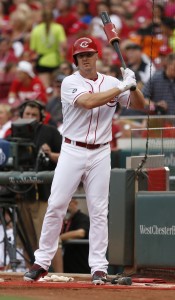 Bruce, 29, now has the chance to join Cespedes in the New York outfield. The career-long Red is in the midst of not just a resurgent season at the plate, but the finest offensive season he's ever produced. Bruce is batting .265/.316/.559 with 25 homers, 22 doubles and six triples this season while playing on a reasonable $12.5MM salary. He's still owed about $4.3MM of that sum through season's end, and his contract comes with a $13MM club option for the 2017 season as well.
Cincinnati came close to moving Bruce during Spring Training in a supposed three-team deal, but medical reviews of some of the minor leaguers involved torpedoed the deal. That looks quite fortuitous for Cincinnati now, as Bruce's huge season has rebuilt his trade stock substantially. Bruce underwent arthroscopic knee surgery early in the 2014 season and rushed back in less than a month, and he didn't look like himself at the plate in either 2014 or 2015 (combined .222/.288/.406 slash line). Now, he'll be moved for a stronger package of young talent than he'd have fetched about four months ago.
Bruce will provide the Mets with a power bat to slot into the corner outfield mix, although his acquisition likely pushes some combination of Curtis Granderson and Michael Conforto into center field due to Yoenis Cespedes' now-infamous preference to remain in left field. Certainly, that defensive alignment is sub-optimal, as Bruce's defensive ratings have plummeted this season, but the Mets have long appeared more concerned with ratcheting up their offensive production (e.g. placing Yoenis Cespedes in center field, signing Asdrubal Cabrera to play shortstop) and seem content to live with a sub-par defensive alignment in order to achieve that end.
Herrera, 22, is no longer considered a "prospect" because he's tallied 169 big league plate appearances, but he becomes a vital future piece for the Reds and is the unequivocal centerpiece of this deal. The 22-year-old has batted just .215/.308/.383 in his limited big league playing time, but he's yet to receive an opportunity to play on a regular basis. One would imagine that the Reds will afford him with that opportunity in the near future, giving them a look at a player that has been pegged by many scouting reports as a possible big league regular. Herrera is a career .300/.354/.485 hitter in 753 Triple-A plate appearances, displaying a blend of power and speed that has resulted in 24 homers and 19 steals at that level. Brandon Phillips is blocking him at second base, but it's conceivable that the Reds' long-term middle infield tandem will consist of Herrera and Jose Peraza. Whether or not that duo lines up in the middle infield, they both figure to be key factors in the Reds' emerging young core.
Wotell, 19, has already been slotted in as Cincinnati's No. 22 prospect by Jonathan Mayo and Jim Callis at MLB.com. He's yet to pitch above Rookie ball since being selected in the third round of last season's draft, though he has a solid 3.57 ERA with 10.5 K/9 against 4.7 BB/9 in 40 1/3 innings between the Gulf Coast League and Appalachian League. Callis and Mayo write that he sits 90-91 mph with his heater but can touch 95 and has room to add to his 6'3″ frame. Wotell's breaking ball has plus potential but he needs to smooth out his delivery and work on his command, the MLB.com duo notes.
Buster Olney and Jerry Crasnick of ESPN, FOX's Ken Rosenthal and Joel Sherman of the New York Post did a great deal of the reporting on the initial trade. Olney reported that a restructured deal was close to completion (Twitter link). Yahoo's Jeff Passan reported originally called the Mets the favorites and said that the restructured deal was done (via Twitter). Rosenthal tweeted that Herrera was in the deal instead of Nimmo. MLB.com's Jonathan Mayo tweeted that Wotell was the second player going to Cincinnati.
Photo courtesy of USA Today Sports Images.