This winter's free agent starting pitching class is so thin that two relievers (Aroldis Chapman and Kenley Jansen) easily carry the most earning power of any arm on the open market.  It wouldn't be a surprise to see more teams choosing to spend their pitching dollars on their relief corps rather than their rotations this offseason given the lack of starting options, not to mention baseball's growing trend of ultra-deep bullpens.
In short, the opportunity is there for Mark Melancon to score a very nice multi-year contract.  He won't cost as much as Chapman or Jansen, though he is maybe only a step behind that elite pair of closers in terms of performance and several steps above the next-best free agent stopper, Santiago Casilla, as well as recent ninth-inning men such as Brad Ziegler and Jonathan Papelbon.  (Of the closers who could be free agents if their club options aren't picked up, only Wade Davis stands out as superior to Melancon, though the Royals will almost surely exercise their $10MM option on Davis for 2017.)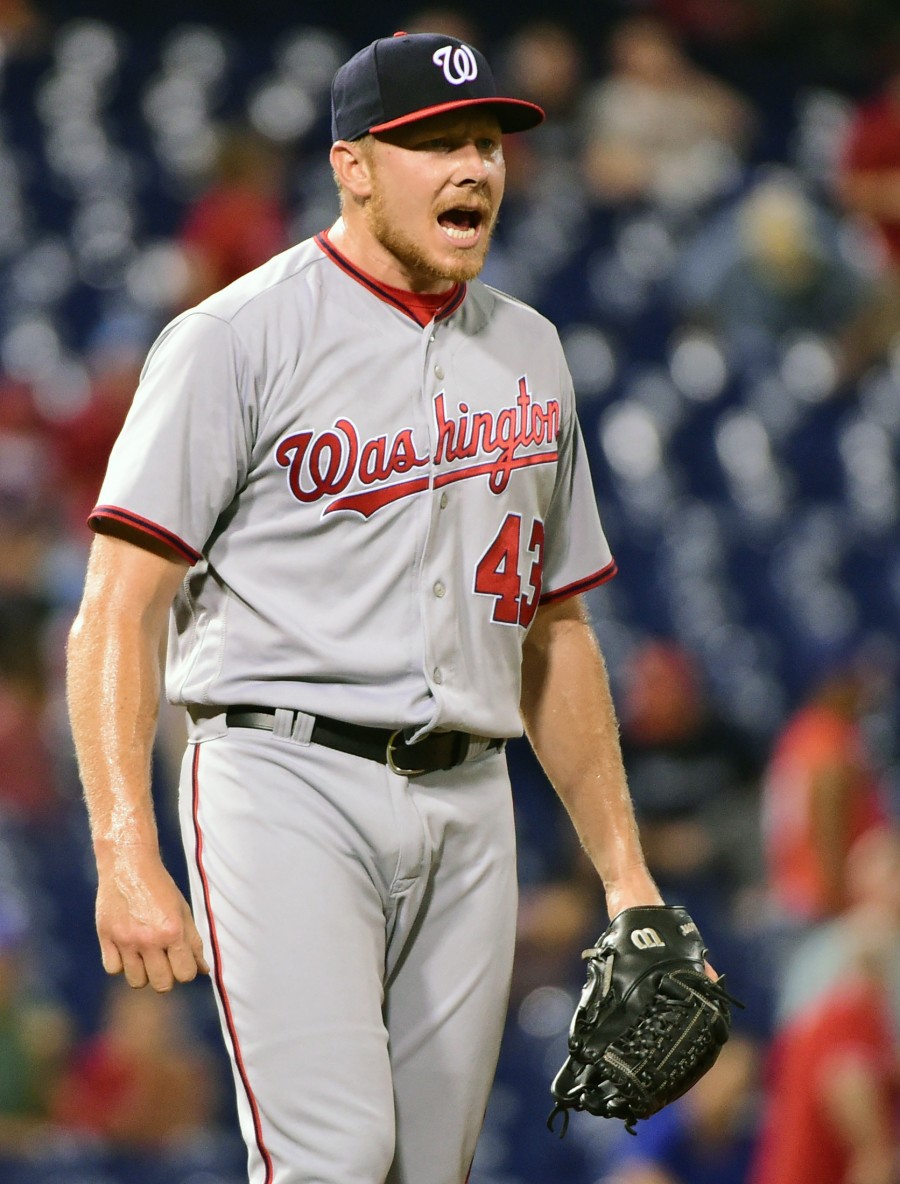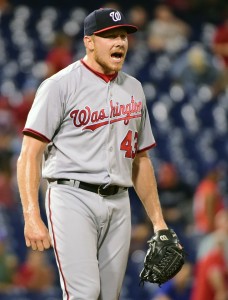 Looking at how Melancon, Chapman and Jansen have performed since the start of the 2013 season, Melancon is the clear bronze medalist within this "big three" of free agent closers, though he brings a different skillset to the table.  He records far fewer strikeouts but also generates far more grounders, and Melancon has the lowest BB/9 (1.45), home run rate (5.5%) and ERA (1.74) of the trio.
Like Jansen, Melancon's chief weapon is a cut fastball.  Jorge Castillo of the Washington Post recently detailed how Melancon's emergence as a force within the Pirates bullpen in 2013 was due to a full embrace of the cutter, and his reliance on that pitch and his curveball have only become more pronounced.  The breakdown of Melancon's pitch selection in 2015 reveals that he used his standard fastball only eight percent of the time and a changeup 0.3% of the time, while tossing 64.6% cutters and 27.1% curves.  Never a particularly hard thrower, Melancon averages 91.7 mph on his heater (not a big drop from his high of 93 mph as a rookie in 2009) and has averaged around 90.7 mph on his cutter in 2015-16, down from roughly 91.7 mph in 2013-14.
As Castillo's piece notes, there are some concerns about how the cutter can tax a pitcher's elbow.  Melancon underwent Tommy John surgery a decade ago, but has been very durable since. Ultimately, he carried only a slightly above-average risk factor for another UCL injury in last February's statistical assessment of MLBTR contributor Bradley Woodrum.
Jansen has his own notable injury history and Chapman has a wholly separate set of issues due to his suspension under MLB's domestic violence policy, so Melancon's top free agent competition also has some baggage.  Still, beyond health and strikeout rate, age is the most obvious reason Jansen and Chapman are better-positioned than Melancon for a pricier long-term contract.  Both will be 29 next Opening Day while Melancon will be 32 years old.
MLBTR's Tim Dierkes feels both Chapman and Jansen could land five-year deals worth more than $70MM, which would set a new standard for relief pitching contracts.  It isn't totally out of the question that either could land an unprecedented (for a reliever) six guaranteed years, though their rising tide wouldn't lift Melancon's boat into the realm of a five-year deal.  No reliever has received five guaranteed years* since B.J. Ryan's free agent deal with the Blue Jays way back in the 2005-06 offseason, and while Chapman and Jansen likely have a chance to crack that threshold, no team is making that big a commitment to a 32-year-old relief pitcher.
*Sean Doolittle's extension with the A's in April 2014 was technically a five-year pact, though it doesn't really count given that the first year of that deal was already underway.  Doolittle was also still a pre-arbitration player when he signed, so it's not really a good comparable for Melancon's situation.
A four-year deal, however, seems like a logical target for Melancon and his representatives at Relativity Baseball.  Over the last two offseasons, David Robertson ($46MM), Andrew Miller ($36MM) and Darren O'Day ($31MM) all found four-year contracts on the open market.  O'Day was entering his age-33 season and is a setup man rather than a proven closer, so there's a good argument to be made that O'Day's four years/$31MM is the floor of what Melancon can hope to receive this winter.
Robertson had only one season of closing experience at the time of his deal with the White Sox, while Miller had only one career save and, really, only one season as a truly reliable bullpen option under his belt when he signed with the Yankees.  That said, those two pitchers signed their deals going into their age-30 seasons, and those two extra years of youth could very well carry more weight than Melancon's three-plus years of an outstanding track record.  If Melancon does land a four-year pact, his dollar figure should land somewhere much closer to Miller's $36MM than it will Robertson's $48MM salary.
It figures to be a busy market for closers this winter, in no small part because some of the game's biggest spenders (such as the Cubs, Dodgers, Nationals and Giants) have their own stoppers hitting free agency and will be looking to re-sign or replace those ninth-inning standouts.  The Rangers, Marlins, Cardinals, Mariners, Angels, Twins, Braves, Rockies, Diamondbacks and Yankees could also be looking for a new closer; the teams on that list who already have pretty steady closers could shift them into roles as Melancon's setup man, thus improving overall bullpen depth.  It also wouldn't be a surprise to see a team with both an established closer and setup man get into the hunt for Melancon, in order to create a three-headed bullpen monster a la the 2015 Royals or the 2016 Yankees.
One market-limiting factor Melancon won't have to worry about is the qualifying offer, as Melancon was traded from the Pirates to the Nationals at the deadline.  The deal allowed the Bucs to obtain two promising young arms (Felipe Rivero and Taylor Hearn) for a reliever they wouldn't have been able to afford re-signing, whereas Washington was making a win-now move to upgrade their bullpen.  Melancon has been superb since joining the Nats, and continued excellence down the stretch and potentially through the postseason would certainly do a lot to raise his already-high profile heading into free agency.
Photo courtesy of USA Today Sports Images