"Indications are" that Orioles slugger Mark Trumbo will reject his qualifying offer, per FanRag's Jon Heyman, and Yahoo's Jeff Passan tweets a similar sentiment, calling the market for Trumbo "bustling" and adding that he can be "cross[ed] off the list of players who might be inclined to accept a qualifying offer." SB Nation's Chris Cotillo tweets more definitively that Trumbo will reject. After leading the Majors with 47 home runs, Trumbo has never seemed to be an especially likely candidate to accept the qualifying offer. Some teams, undoubtedly, will be scared off by his fairly one-dimensional nature, but power is always an in-demand commodity even in spite of the league-wide increase in home runs in 2016.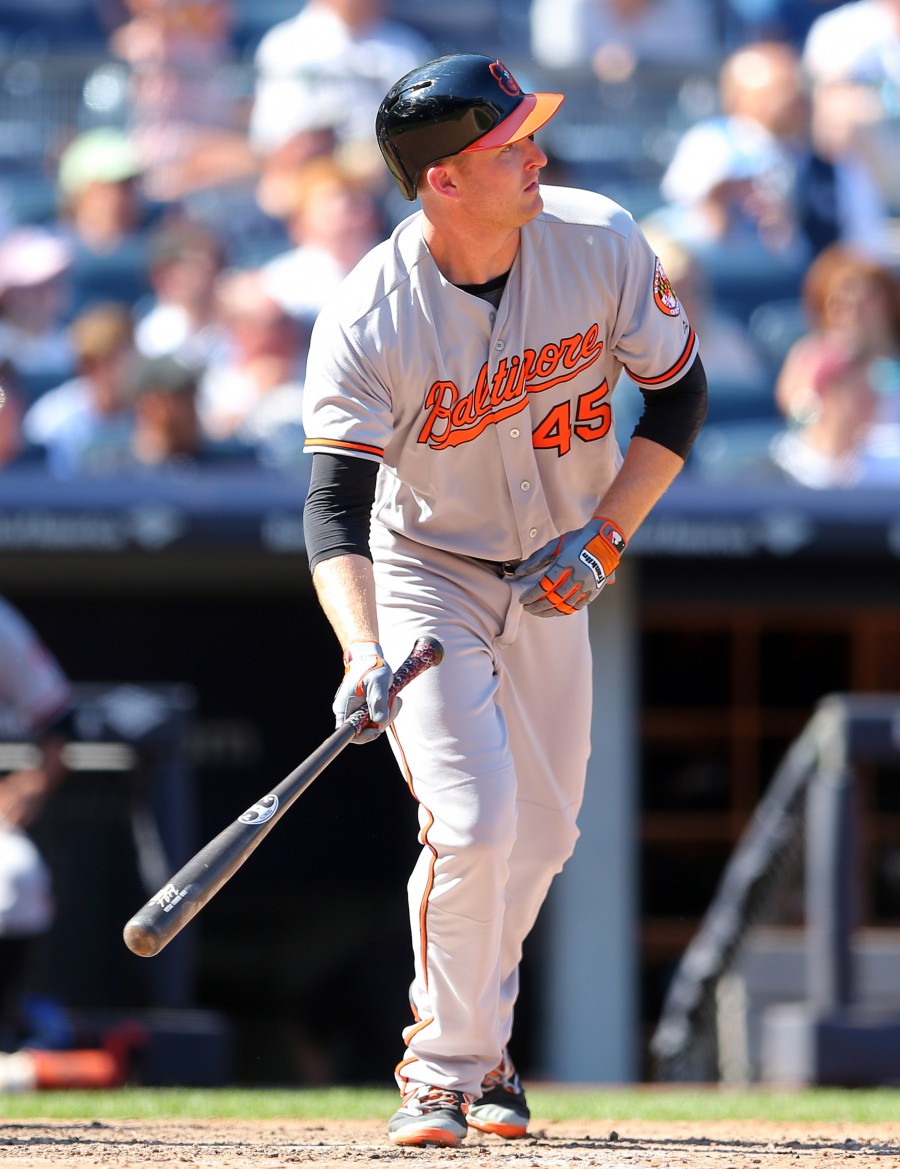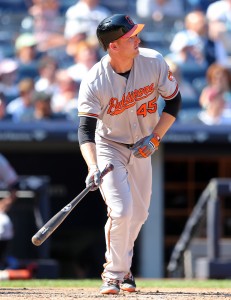 Trumbo, 31 in January, hit .256/.316/.533 in 667 plate appearances this past season, adding 27 doubles and a triple to his MLB-leading home run total. However, Baltimore deployed Trumbo as its primary right fielder, and while he has plenty of corner outfield experience from his days with the D-backs, the results have never been pretty, as one might expect for a player that is listed at 6'4″ and 235 pounds. In 791 outfield innings this year (all but eight of which came in right field), Trumbo graded out to 7.7 runs below average, per Ultimate Zone Rating, and an even less-flattering 11 below average, per Defensive Runs Saved. He also walked at a slightly below-average 7.6 percent and struck out in 25.5 percent of his plate appearances, hence the middle batting average and on-base percentage.
All of that said, Trumbo's bat should still get him paid fairly handsomely. He's topped 30 homers three times in his career to date (and fell one big fly shy of that mark in 2011), and while he's never been a great defensive outfielder, he's received solid marks at first base when playing there in the past. Trumbo's presence on teams that have had established first basemen — Albert Pujols with the Angels, Paul Goldschmidt with the D-backs and Chris Davis with the Orioles — has forced him to the outfield grass with regularity (as MLBTR's Mark Polishuk recently noted in Trumbo's free agent profile), but could be a nice fit on a team with a vacancy at first base and/or designated hitter.
MLBTR ranked Trumbo eighth on our top 50 free agent list and projected a four-year, $60MM contract for the 2016 home run king. The Orioles have expressed interest in retaining Trumbo, though GM Dan Duquette did caution that he wasn't sure they'd be able to afford him.
Photo courtesy of USA Today Sports Images.