FEB. 16: FanRag's Jon Heyman tweets that Romo would also earn $125K for making each his 50th and 60th appearance of the season.
FEB. 15: The Dodgers have added some experience to the back of their bullpen, announcing a one-year deal with veteran right-hander and longtime division rival Sergio Romo. The contract reportedly guarantees Romo, a client of Meister Sports, $3MM and affords him a chance to add to that total via incentives. To make room for Romo, right-hander Yimi Garcia was placed on the 60-day disabled list. Garcia is recovering from Tommy John surgery last October.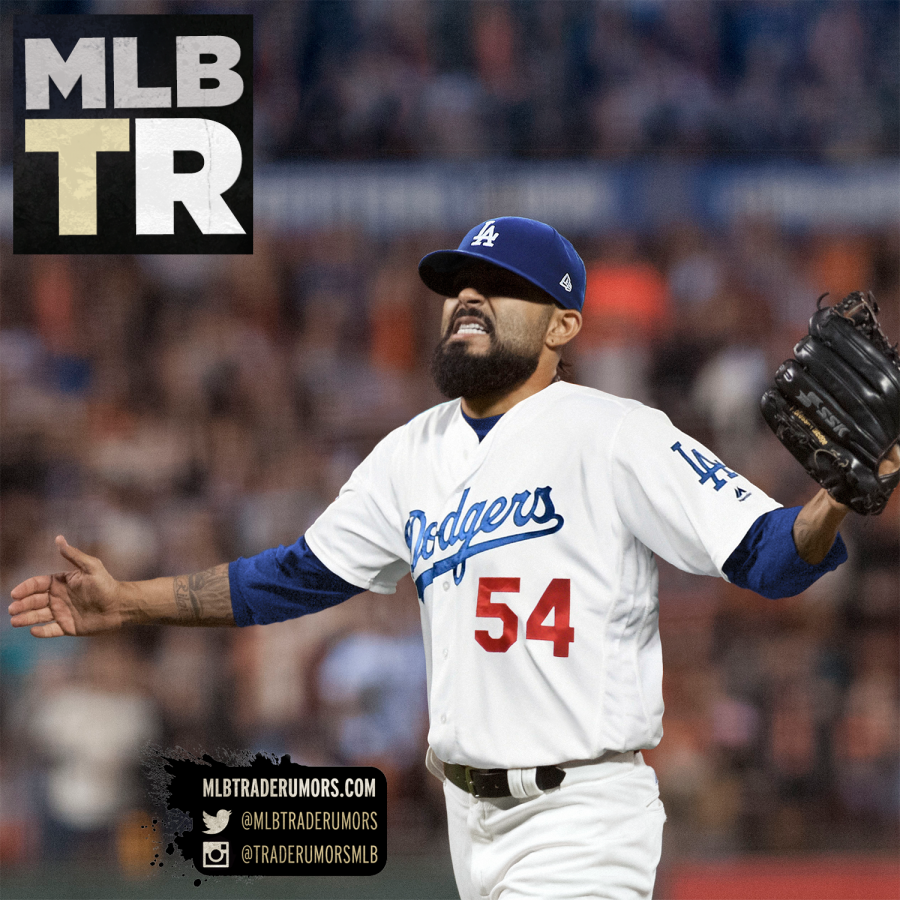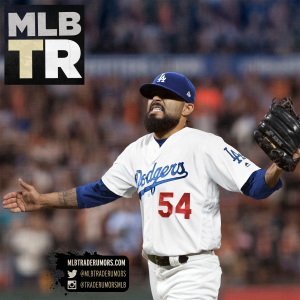 Romo, 33, is no stranger to Los Angeles; he has been a mainstay of the NL West-rival Giants for the past nine seasons. The right-hander's familiarity with the NL West and his southern California roots seems to have impacted his decision, as the Nationals and others were said to be interested, but he took a reportedly smaller guarantee than other clubs had offered in order to pitch for the Dodgers.
In over 400 career innings with San Francisco, Romo has compiled an excellent 2.58 ERA with a sparkling 10.2 K/9 against 1.8 BB/9. Though he's a soft-tosser, he has long beguiled hitters with his slider, helping to produce a lifetime 14.2% swinging-strike rate.
It was much the same in 2016, even as Romo lost about 1.5 mph on his fastball offerings as well as the vaunted slider. He also goes to a change-up at times, though it's a little-used pitch. While the Giants' 2016 club will long be remembered for its inability to finish out close games, Romo steadily produced results and did not actually record any of the team's league-leading thirty blown saves. (Of course, he went on to have two unsuccessful appearances in the NLCS, including one in which he did record a blown save.)
The loss of velocity represents one area of potential concern moving forward. And Romo did spend some time on the DL in 2016, with a flexor tendon strain limiting him to forty total appearances — breaking a run of six-straight seasons in which he had made taken the ball at least 64 times. He also benefited from a lofty 92.3% strand rate and coughed up 1.47 home runs per nine innings, providing some context for his excellent results.
[RELATED: Updated Dodgers Depth Chart]
Still, it seems that Los Angeles did well to land Romo on a one-year commitment. Last time he hit the market, he landed back with the Giants for two years and $15MM. MLBTR had predicted much the same this winter, pegging Romo for another two year pact at a $7MM annual rate. (While that appears to have been off, MLBTR's Tim Dierkes did correctly guess the landing spot.)
Romo presumably slot in with Pedro Baez as part of the righty setup unit in front of closer Kenley Jansen. The move deepens a unit that could also be bolstered by whatever pitchers fail to crack a rotation that's exceedingly deep — albeit also filled with a number of pitchers who come with health questions.
Jon Morosi of MLB Network first reported the agreement (via Twitter). MLB.com's Jesse Sanchez reported that it'd be a one-year pact (via Twitter). FanRag's Jon Heyman reported the guarantee and said Romo turned down larger offers (Twitter link).
Photo courtesy of USA Today Sports Images.