This is the latest entry in MLBTR's Offseason In Review series. The full index of Offseason In Review posts can be found here.
The Royals' 2016-17 offseason will, sadly, always be remembered for the stunning, untimely death of one of their most recognizable young talents: 25-year-old right-hander Yordano Ventura. In the wake of that tragedy, the Kansas City front office made several late additions to a now-retooled roster that will dedicate the 2017 season to the memory of a friend and teammate who was taken from the world far too soon.
Major League Signings
Jason Hammel, RHP: Two years, $16MM (including buyout of 2019 mutual option)
Brandon Moss, 1B/OF: Two years, $12MM (including buyout of 2019 mutual option)
Travis Wood, LHP: Two years, $12MM (including buyout of 2019 mutual option)
Total spend: $40MM
Notable Minor League Signings
Trades and Claims
Extensions
Notable Losses
Royals Depth Chart; Royals Payroll Info
Needs Addressed
Entering the offseason, all eyes were on a host of veteran Royals slated to hit free agency following the 2017 season. Eric Hosmer, Mike Moustakas, Lorenzo Cain, Wade Davis, Danny Duffy, Alcides Escobar and Jarrod Dyson all finished up the 2016 campaign knowing that it was possibly the last time they'd all be together as teammates. General manager Dayton Moore spoke candidly early in the offseason and suggested that some payroll regression was likely in store, and Royals fans braced for the potential departures among the ranks of the team's longstanding core.
And indeed, Moore subtracted some pieces, but perhaps not as many as Royals fans might've feared. Davis and Dyson found new homes following trades that sent them to the Cubs and Mariners, respectively. While Moore likely took no pleasure in parting with players who cemented themselves as Major Leaguers during their time with the Royals, the GM and his lieutenants were able to acquire a pair of controllable pieces in each one-for-one swap.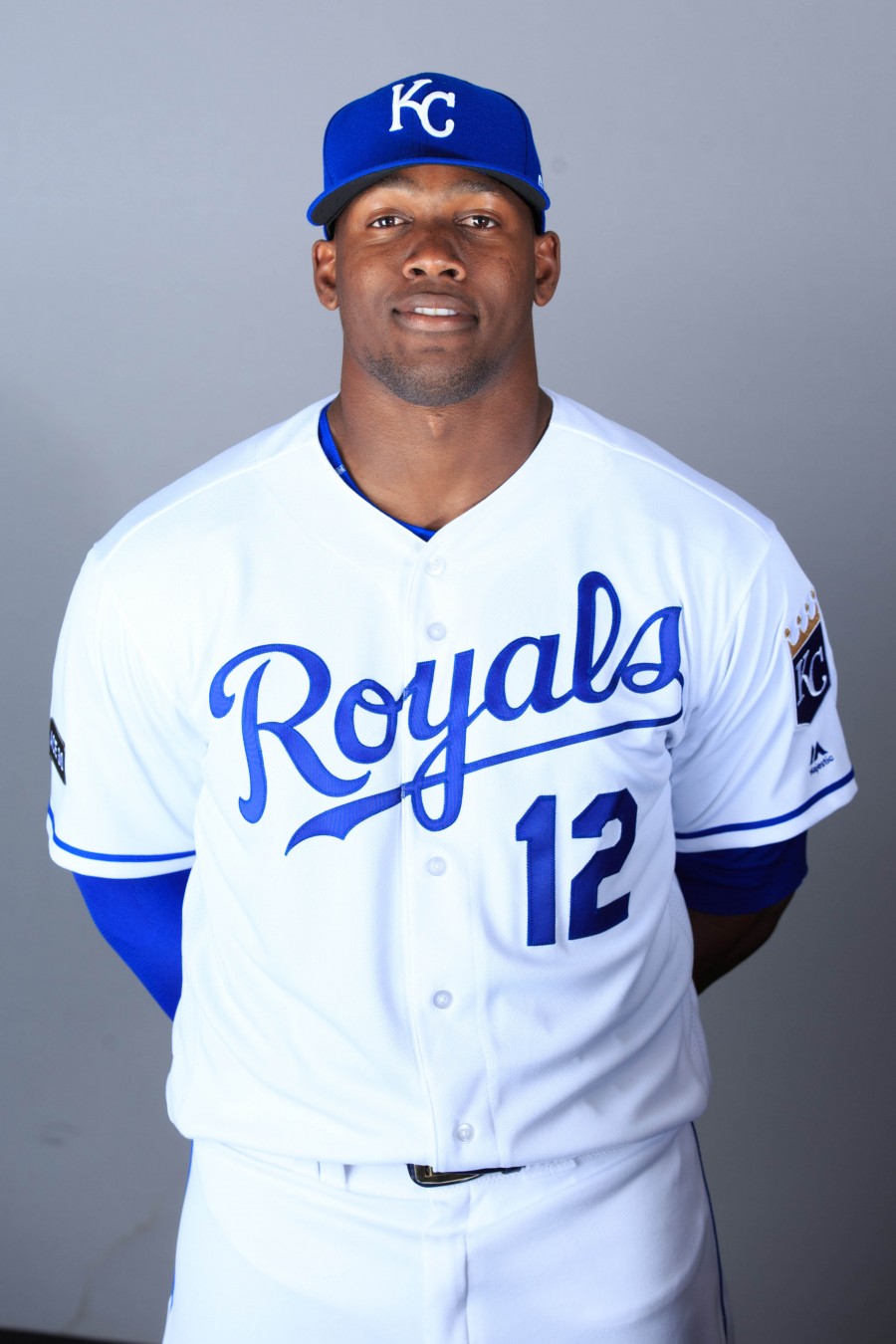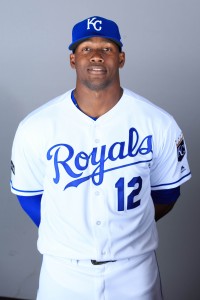 Davis netted former uber-prospect Jorge Soler, who has yet to break out but is still just 25 years of age. And Dyson's blend of baserunning/defensive wizardry was right up Seattle GM Jerry Dipoto's alley, prompting the Mariners to trade right-hander Nate Karns to Kansas City in exchange for one highly affordable year of Dyson. Though neither of the acquired assets has solidified himself as a big league contributor, each comes with four years of club control remaining. Acquiring eight years of MLB-ready talent, albeit unproven talent, in exchange for two players entering their contract years was a nice bit of work for the Kansas City front office (especially considering the trades also lowered the Royals' 2017 payroll).
Another of those core Royals also resolved some of the uncertainty surrounding his status beyond the 2017 campaign, but Duffy did so in a drastically different manner when he signed a five-year extension that'll guarantee him $65MM (more on that later). Now locked in as the clear top starter in the K.C. rotation, Duffy will be tasked with leading a new-look pitching staff this season.
In Karns, Jason Hammel and Travis Wood, Moore and his staff acquired a trio of arms to help round out the rotation. In the cases of Hammel and Wood, they did so by waiting out a surprisingly weak market to acquire both players at relatively bargain rates. Hammel's $16MM price tag is especially surprising. Many pundits (we at MLBTR included) pegged him for a three-year deal in a thin market for starters after the Cubs made the then-curious decision to buy out his seemingly reasonable $12MM option for the 2017 season.
Wood spent the winter seeking an opportunity to reestablish himself as a starter, and but he'll initially work out of the 'pen after Hammel and Karns claimed rotation spots behind Duffy, Ian Kennedy and Jason Vargas. That group doesn't exactly strike fear into the hearts of opposing lineups, but each can be at least a serviceable arm, and the Royals' large park and quality defense should compensate for some of the quintet's shortcomings.
On the position-player side of the equation, the Royals didn't have an overwhelming amount of work to do. Trading Dyson and watching Kendrys Morales depart created a need for a few additions, but the acquisition of Soler and Peter O'Brien in trades and the late signing of veteran Brandon Moss could well cover those departures. The trio of new additions won't match the defensive excellence of Dyson in the outfield, but that group brings more to the table offensively.
Read more for further analysis …
Questions Remaining
While the Royals resolved the status of Dyson, Davis and Duffy, it's still not clear what the future holds for longtime cornerstones Cain, Moustakas, Hosmer and Escobar. Young Raul Mondesi Jr. is on hand as a potential replacement for Escobar come 2018, and he'll work as the team's second baseman to open the season after beating out Christian Colon, Whit Merrifield and Cheslor Cuthbert for that job. Cuthbert could potentially take over for Moustakas next year, though his relegation to a reserve role and lack of minor league options isn't ideal for a still-developing player. Replacements for Hosmer and Cain are not as readily apparent, and the prospects of an extension for either don't appear encouraging at this time.
If the Royals are unexpectedly in control of the division at the non-waiver trade deadline, then the team may simply carry on with all four and issue qualifying offers to those who merit such a move at season's end. However, if the Royals are out of contention or merely hovering in the Wild Card race, the front office will likely be forced to navigate the uncomfortable waters of marketing some of the team's longtime stars on the trade market. The new collective bargaining agreement greatly reduced the level of compensation which teams receive for placing qualifying offers on their free agents, so clubs with potentially movable assets figure to be more motivated than ever to pull the trigger on summer trades in order to maximize their returns.
Turning to the pitching staff, the Royals certainly possess the depth to get through a Major League season, but its not clear if they have enough talent to actually compete. Duffy's 2016 success was impressive, and if he can avoid wearing down late in the year (as he did last season), then he could very well be a legitimate front-line starter.
Beyond Duffy, however, the Royals' rotation consists mostly of back-end options. Ian Kennedy can dominate at times due to his ability to miss bats, but he's too homer-prone to sustain those streaks over a full season. Hammel has faded down the stretch in each of the past two years and has never reached 180 innings in a season. Wood hasn't been a starter since 2014 and hasn't enjoyed success in that role since the year prior. Vargas has always been a fourth starter and will be in his first full year back from 2015 Tommy John surgery. Karns has shown flashes of potential but never spent a full year in a rotation. Chris Young's ERA soared north of 6.00 last season.
Of course, the Royals didn't have a powerhouse rotation in 2014 or 2015 when they appeared in consecutive World Series, but those teams possessed overwhelming bullpens that the 2017 club lacks.
The departure of Davis thrusts excellent righty Kelvin Herrera into the spotlight of the ninth inning in Kansas City. Once the primary seventh-inning option for manager Ned Yost behind Greg Holland and Wade Davis, Herrera has graduated from understudy to the lead role in the Kansas City relief corps. Joakim Soria, who had one of the worst years of his career in 2016, will pair with sophomore Matt Strahm as the primary bridges to Herrera, but even Strahm lacks experience (and has struggled greatly in his first couple of appearances).
Kansas City took a half-measure to address the lack of defined bullpen roles and loaded up on minor league deals for veteran relievers. Peter Moylan is back in the fold in hopes of repeating his 2016 success. Seth Maness will hope to return to the Majors after undergoing an experimental "primary repair" ligament operation that, if successful, could prove to be an abridged alternative to Tommy John surgery. Brandon League, Bobby Parnell, Al Alburquerque and Chris Withrow were all in camp on minors deals, though League has since been cut loose.
Moylan, Young, Mike Minor (who didn't pitch in the Majors last year), and Wood have begun the year in the relief mix along with Herrera, Soria and Strahm. Depth options include the aforementioned Parnell, Alburquerque and Withrow, plus 40-man options like Scott Alexander, Andrew Edwards and Kevin McCarthy. Filling one or even two spots from that mix could be doable with a strong front five in the bullpen, but the Royals need production from four of those arms. That simply doesn't seem like a plan for success.
Deal of Note
Once touted as one of the game's best pitching prospects, Danny Duffy saw his career slowed by 2013 Tommy John surgery. Upon returning to the Royals, he was shuttled back and forth between the rotation and the bullpen as the team sought to determine his best role.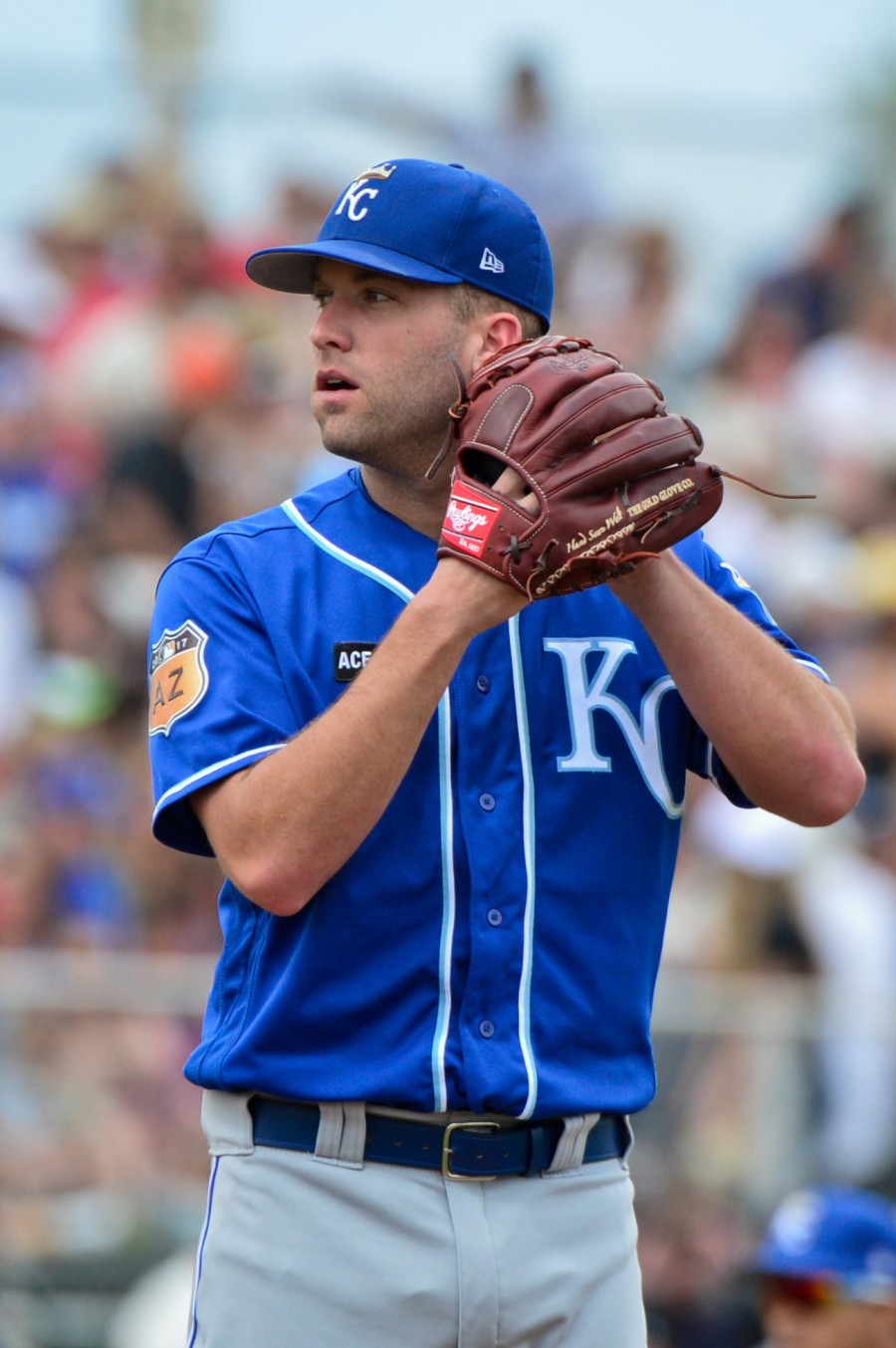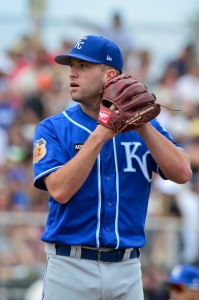 After opening the 2016 campaign in the 'pen, Duffy moved back into the rotation in mid-May, and the results were staggering. From May 15 through Aug. 21, Duffy transformed into a buzzsaw that cut down opposing lineups with elite marks in terms of both strikeouts and control. In 120 2/3 innings, he pitched to a stellar 2.61 ERA with 9.4 K/9, 1.8 BB/9 and a 33.8 percent ground-ball rate. His extreme fly-ball tendencies might not fit perfectly in some parks, but it's hardly an issue at the spacious Kaufman Stadium. Duffy faded in his final seven appearances (6.37 ERA in 41 innings), but that's not entirely surprising for a pitcher that'd never thrown even 150 innings in a season.
That dominant stretch, though, left little doubt about his role in the Royals' minds, and they rewarded him with a five-year deal that'll guarantee Duffy $65MM. Following the contract's signing, Duffy spoke bluntly about his desire to remain with the Royals and seemingly acknowledged that he may have left quite a bit of money on the table. Indeed, had Duffy managed to stretch out last year's three-month run of excellence over a full season, he'd have had a legitimate case for a $100MM contract as a very young free agent starter, entering his age-29 season.
Of course, it's difficult to knock any player for securing their first massive MLB payday, let alone one that has already undergone Tommy John surgery and has never reached 180 innings in a single season. Duffy's decision to remain in a comfortable setting that he's come to consider home is understandable from a human perspective, but the contract looks quite favorable for the Royals at present. Duffy doesn't need to pitch like an ace to justify that level of payment; if he settles in even as a league-average starter, the Royals will be getting their money's worth — and then some. If his performance does take another step forward, though, Kansas City could find itself in possession of one of the game's more appealing contracts — an impressive feat considering it was signed just nine months before the recipient was set to hit the open market.
And as a bonus for the Royals, the contract's backloaded nature actually allowed them to lower the 2017 payroll by paying Duffy less than he'd have earned via arbitration in the coming season. For a club that is about to see an enormous amount of money come off the books at the end of the 2017 season, that was a nice bit of accounting work.
Overview
The 2017 season is very likely the last one that the core of players who resurrected baseball in Kansas City will spend together. The Royals are underdogs in their division, though the same was arguably true of them in both 2014 and 2015. Pitching questions abound, but even if the team can't overtake the Indians for the AL Central crown, there's enough talent on the club that a Wild Card berth can't be ruled out. Royals fans should be prepared for change, though, as the 2018 club is all but certain to look quite a bit different than the group that took the field in Minneapolis on Opening Day this year.
MLBTR readers can weigh in with their own thoughts on Kansas City's offseason in the following poll and in the comments below (link to poll for mobile app users)…
Photos courtesy of USA Today Sports Images.