Earlier this week, we examined eight impending free agent hitters who have endured difficult contract years in 2017. Today's edition focuses on soon-to-be free agent starting pitchers who haven't reached their past levels thus far, perhaps setting themselves up for disappointing trips to the open market in the offseason.
Masahiro Tanaka, Yankees | Salary: $22MM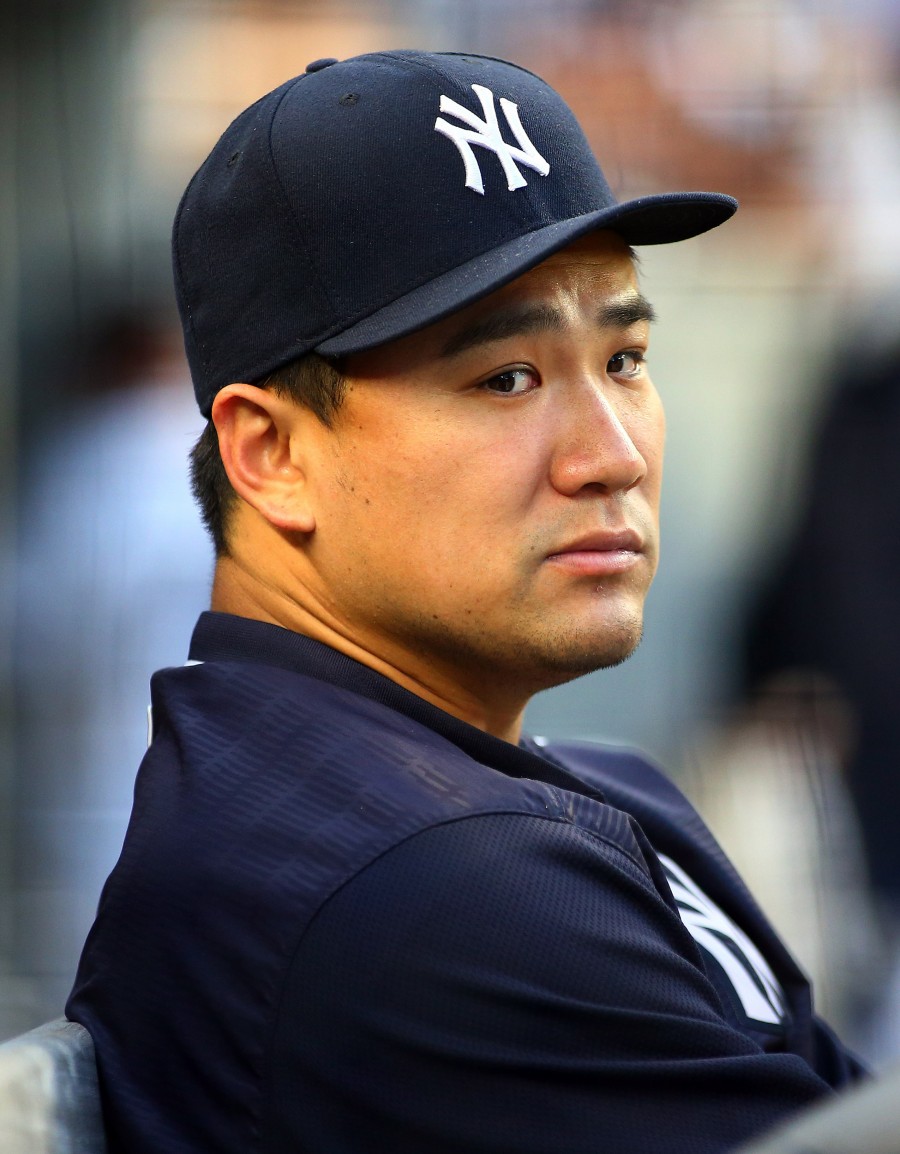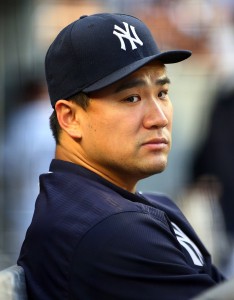 Tanaka can stick with the Yankees beyond this season and make a guaranteed $67MM through 2020, so he's in much better shape than most pitchers who entered 2017 vying for new deals. However, Tanaka came into the year looking like a shoo-in to opt out of his current contract over the winter, and now there's at least a bit less certainty on that front.
With a 4.93 mark through 129 2/3 innings, the right-hander's ERA has climbed nearly two runs since he posted a sterling 3.07 figure over 199 2/3 frames last year. Still, aside from a bloated home run-to-fly ball rate (22 percent, up from 12 percent in 2016) and a career-worst batting average on balls in play (.311, compared to .270 from 2014-16), there are reasons for optimism. Tanaka's velocity looks fine, while his swinging-strike (15 percent) and contact (70.8 percent) rates easily rank as career highs. Further, at 20.2, he's running the majors' 13th-best strikeout-walk percentage among starters. All said, it's dubious as to whether Tanaka's stock actually is down to any significant extent. Nevertheless, the 28-year-old's sudden homer and run prevention issues have clearly come at an inopportune time.
Johnny Cueto, Giants | Salary: $21MM
Cueto, like Tanaka, has a looming opt-out decision. The 31-year-old righty will have to choose between eschewing a guaranteed $89MM through 2022 and remaining in San Francisco after the season ends. There may be less certainty with Cueto's situation than Tanaka's, as the former is a few years older and has been the bigger disappointment this season. He's also on the disabled list at the moment with a mild flexor strain, though there's no ligament damage. Prior to landing on the shelf, Cueto registered a 4.59 ERA – a sizable increase over the seasonal ERAs he put up from 2010-16, when he never surpassed 3.64 during an individual campaign.
More walks, less velocity, fewer grounders and an uptick in homers allowed are among the reasons for the longtime ace's newfound woes. Cueto averaged fewer than two free passes per nine in each of the previous two seasons, but he's now up to his highest figure in that department since 2009 (3.19). At the same time, Cueto, who has exceeded a 50 percent grounder rate in three seasons (including 2016), is down to 39.2 percent in that area this year. That's Cueto's worst mark since 2008, and a lower frequency of wormburners has helped lead to a 15.4 percent homer-to-fly ball ratio. While that may not look catastrophically high, it's alarming relative to Cueto's rate from 2008-16 (9.9 percent) and for someone who calls the pitcher's haven known as AT&T Park home.
Jeremy Hellickson, Orioles | Salary: $17.2MM
Hellickson was effective enough as a Phillie in 2016 to warrant a qualifying offer, which he surprisingly accepted last November in lieu of testing a weak free agent market. Unfortunately for Hellickson, the success the righty enjoyed last season hasn't transferred to 2017, meaning he's unlikely to rake in another substantial salary next year. Now an Oriole after the Phillies dealt him last week, the 30-year-old has teamed a subpar ERA (4.45) with personal-worst strikeout (5.13 K/9), ground-ball (34.7 percent) and swinging-strike (8.2 percent) rates through 119 1/3 innings.
Jake Arrieta, Cubs | Salary: $15.64MM
With a 3.88 ERA, 8.74 K/9 and 2.96 BB/9 in 127 2/3 innings, Arrieta certainly hasn't had a poor year. That said, by no means has Arrieta matched his fantastic stretch from 2014-16, a period in which the righty won an NL Cy Young (2015) and combined for the majors' second-best ERA (2.42) and sixth-best fWAR (16.1). Decreased velocity and a dip in grounders have contributed to Arrieta's descent, though agent Scott Boras has still publicly lobbied for a $200MM-plus contract on his client's behalf. On one hand, it's often a fool's errand to bet against Boras. On the other, neither Arrieta's decline in production nor the fact that he'll enter his age-32 season in 2018 will aid him on the open market.
Marco Estrada, Blue Jays | Salary: $14MM
Estrada unexpectedly managed premier results with the Blue Jays from 2015-16, with a 3.30 ERA that ranked 20th among starters and stemmed from his ability to induce weak contact. No starter over that two-year span outdid Estrada's 14 percent infield fly rate, in fact, and he encouragingly continues to pace the majors in that category this season (15.4 percent). Nevertheless, the low-.200s BABIP that Estrada induced over the previous two seasons has skyrocketed to .309 in 2017, helping lead to a 5.12 ERA over 128 1/3 innings. It's not all bleak, though: Estrada's expected weighted on-base average against, .301, is 43 points better than his actual wOBA, according to Statcast (via Baseball Savant), and the righty's 24 percent strikeout rate is his best since 2012. There's hope for a revival, then, but the run prevention troubles and Estrada's age (34) figure to work against him as he seeks his next deal.
Clay Buchholz, Phillies | Salary: $13.5MM
It was only two years ago that the longtime Boston whipping boy ranked fourth among starters (100-inning minimum) in FIP and 24th in ERA. That season is now a distant memory for Buchholz, who struggled in his final season with the Red Sox last year. The Sox traded the 32-year-old to the Phillies during the offseason, but Buchholz wasn't able to use his platform campaign to revive his career. He took the mound just twice this season before undergoing surgery on a torn flexor pronator mass in his right forearm in April.
Francisco Liriano, Astros | Salary: $13MM
Like Buchholz, Liriano came into the year with depressed stock that has continued to worsen. Although Houston sent a decent outfield prospect, Teoscar Hernandez, to Toronto for Liriano prior to the July 31 trade deadline, the Astros are using the left-hander as a reliever. Liriano, 33, hasn't impressed as a starter dating back to last season, and this year has been especially trying. Across 83 2/3 frames (20 appearances, 18 starts), the former front-of-the-rotation option has produced a 6.02 ERA and seen his strikeout, walk and ground-ball numbers trend in the wrong direction. Liriano's K-BB percentage (7.9) is at its lowest since 2011, while his 43.9 percent grounder rate is the worst he has registered since 2012. He's also down to a 9.7 percent swinging-strike rate, representing almost a 5 percent drop since 2015.
Chris Tillman, Orioles | Salary: $10.05MM
Tillman was someone the Orioles could count on for quality innings from 2012-16, a five-year stretch in which he threw no fewer than 172 frames four times and combined for a 3.81 ERA (4.27 FIP). Understandably, the Orioles showed interest in giving the steady righty a contract extension last winter, but they're surely glad they held off at this point. Perhaps thanks in part to shoulder issues that cropped up last season, Tillman's velocity has been down for most of this year, and he has logged ghastly numbers. After the 29-year-old Tillman paired an 8.10 ERA with a 4.59 BB/9 in 15 starts and 66 2/3 innings, the Orioles removed him from their rotation Saturday. Notably, all 194 of Tillman's major league appearances have come as a starter, but he'll next take the mound as a reliever in what has been a hellish contract year.
Andrew Cashner, Rangers | Salary: $10MM
Based on run prevention and ground-ball percentage, Cashner doesn't belong here. After all, the 30-year-old righty is sporting an outstanding 3.36 ERA, which puts him in company with aces such as Stephen Strasburg and Jacob deGrom, and has induced grounders at a 50.4 percent clip through 107 innings. If you take a deeper dive, though, there are some notable red flags: Among the 89 starters who have amassed at least 100 innings this year, Cashner ranks 88th in K/9 (4.63), swinging-strike percentage (5.9) and contact rate (86.8 percent). Worse, he's dead last in K/BB ratio (1.28). Additionally, Cashner's velocity has fallen to career-worst levels this year.
Michael Pineda, Yankees | Salary: $7.4MM
It's not really through any fault of Pineda's that he made this list, but the torn ulnar collateral ligament he suffered in his right elbow last month erased any hope of a substantial offseason payday. Prior to undergoing Tommy John surgery, the 28-year-old mixed tantalizing performances with frustrating ones, as he's wont to do, though he still would've been a candidate to land a healthy contract over the winter. Instead, Pineda will likely have to settle for the type of deal ex-teammate Nathan Eovaldi did last offseason, when the August 2016 Tommy John recipient joined the Rays on a pact featuring a couple million in guarantees for one year and a club option for the next.
Tyson Ross, Rangers | Salary: $6MM
Ross, 30, was a bona fide front-line starter before he suffered a shoulder injury on Opening Day 2016 that forced the then-Padre to sit out the season. The righty then underwent thoracic outlet syndrome surgery last October, but he still drew vast interest as a free agent over the winter before managing to secure a solid amount of guaranteed money from Texas. While a return to form this season could have netted Ross a multiyear deal in free agency, a renaissance hasn't been in the cards. Since debuting in June, Ross has registered a 7.52 ERA with 7.52 K/9 and 5.57 BB/9 across seven starts and 32 1/3 frames. If those numbers don't look ugly enough, Ross' ground-ball rate has plunged from a career 55.2 percent figure to 38.9 percent this year, and his velocity is easily the lowest it has ever been.
Brett Anderson, free agent | Salary: $3.5MM (Cubs)
Last winter, one year after the Dodgers deemed him worthy of a $15.8MM qualifying offer (which he accepted), Anderson inked a buy-low deal with the Cubs on the heels of a truncated 2016. It was understandable on the reigning World Series champions' part to gamble on the injury-prone Anderson's talent, but they ended up parting with the southpaw in late July after a stint in which he recorded miserable results on the mound and spent time on the DL. Anderson, 29, threw just 22 innings over six starts with Chicago and limped to an 8.18 ERA, 6.55 K/9 and 4.91 BB/9. Dating back to last season, when injuries limited the then-Dodger to a mere 11 1/3 frames, Anderson has surrendered 35 earned runs on 39 hits and 16 walks, with 21 strikeouts, in 33 1/3 innings.
Photo courtesy of USA Today Sports Images.