Major League Baseball's 2017 non-waiver trade deadline passed this week, which means we're unlikely to see a significant amount of high-profile players change hands from now through season's end. The current campaign is down to its final three months, though, so the offseason and its action-packed free agent period are on the horizon. Unfortunately for many impending free agents, 2017 has been a struggle. Here, we'll highlight several established hitters who are in the midst of mediocre or worse platform seasons.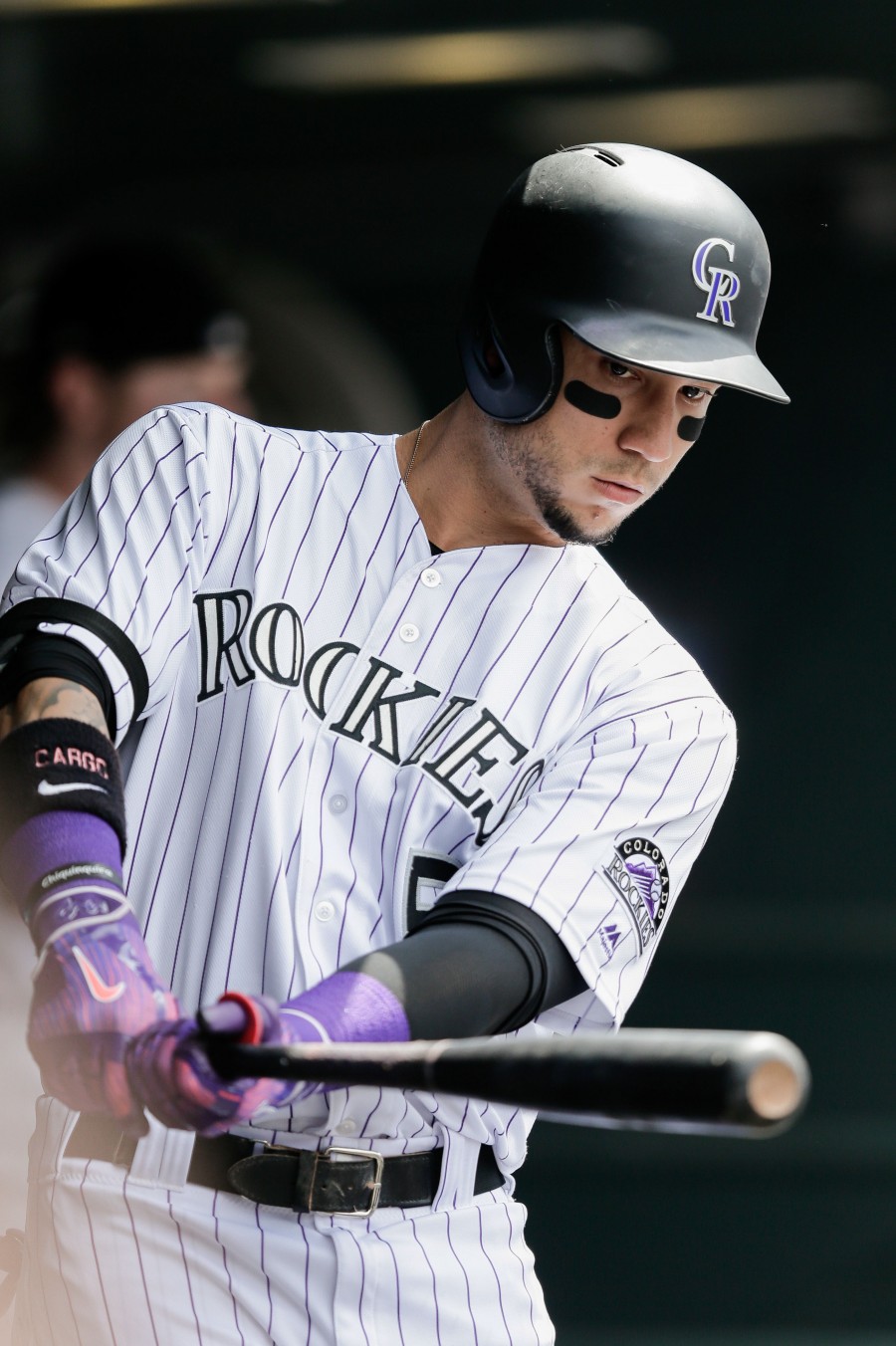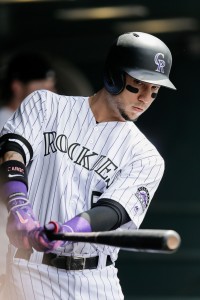 Carlos Gonzalez, RF, Rockies | Salary: $20MM
Raise your hand if you expected the well-regarded CarGo to rank last among position players in fWAR at the outset of August. It's hard to believe, but at minus-1.8, no one has been less valuable than Gonzalez this season. A career .291/.347/.521 hitter entering 2017 (albeit with help from Coors Field), Gonzalez has slumped to an unfathomable .228/.301/.333 line through 349 plate appearances this year.
Gonzalez's plate discipline numbers look normal, but his ground-ball rate is at a personal-worst 51.7 percent (up from a career 45.8 percent mark) and his power has abandoned him. The lefty-swinger has swatted between 22 and 40 home runs six times since 2010, his first full season, yet has left the yard on just six occasions this year and posted a horrid .109 ISO – representing nearly a 100-point drop-off from his 2016 figure (.207). Statcast data doesn't paint an optimistic picture of the 31-year-old Gonzalez's performance, either, as Baseball Savant shows his expected weighted on-base average (.282) aligns with his subpar wOBA (.287).
Jose Bautista, RF, Blue Jays | Salary: $18MM
Technically, Bautista isn't an impending free agent, but he'll reach the open market when – not if – the Blue Jays decline their half of his $17MM mutual option for 2018. Before re-signing with Toronto last January, Bautista surprisingly went without a team for two-plus months. The Jays legend's offensive output went in the wrong direction in 2016, which somewhat explained his difficulty in free agency. However, Bautista was still an above-average producer at the plate, and as sabermetrician Tom Tango tweeted in January, there were reasons to expect a revival this year. Instead, though, Bautista has continued going backward during his age-36 campaign, closely resembling the lackluster form he showed prior to his stunning breakout in 2010.
An offensive marvel in his heyday, Bautista has batted a paltry .216/.326/.383 in 466 trips to the plate this season, thanks in part to increasing swing-and-miss tendencies. Bautista's strikeout percentage (23.4) is the highest of his career, and both his contact and swinging-strike rates are at their lowest since his 96-PA debut in 2004. Bautista's underwhelming offense, poor numbers in the outfield (minus-10 defensive runs saved, minus-2.2 Ultimate Zone Rating) and dreadful work on the base paths each represent serious red flags. All that considered, the former superstar looks like an over-the-hill player who's in for a far less successful return trip to the market than even last winter's tepid showing.
Carlos Beltran, DH, Astros | Salary: $16MM
The Astros have easily been the top team in the American League throughout the season, so Beltran's woes have flown under the radar nationally. But the big-money offseason pickup and potential Hall of Famer has looked his age at the plate (40), having hit .244/.297/.423 in 367 PAs during his second stint with the Astros. Further, Beltran's xwOBA sits at a measly .280 – one point above light-hitting Angels outfielder Ben Revere's, to cite one name in his company – which doesn't indicate his results have been the product of unluckiness. While it's unknown if Beltran will look to continue his career past 2017, another high-paying pact should be out of the question if he does.
Matt Holliday, DH, Yankees | Salary: $13MM
This is the second consecutive year in which Holliday has logged so-so offensive results, which is all the more concerning when you consider the ex-outfielder's sole function nowadays is to help a team with his bat. Of course, it's worth noting that the former Cardinal was a boon to the Yankees' offense through the first few months of this year. Holliday then went on the disabled list June 28 with a viral infection and has recorded miserable numbers since returning in mid-July. Pre-illness, the 37-year-old gave the Yankees a stellar .262/.366/.511 line and was seemingly on pace to reel in another nice offseason contract. Holliday's now at an unspectacular .235/.326/.441 in 353 PAs – though his .342 xwOBA (compared to a .329 wOBA) is encouraging – and looking like someone whose next payday won't approach the one New York gave him last winter.
Carlos Santana, 1B, Indians | Salary: $12MM
After scuffling during the first few months of the season, the switch-hitting Santana has raked over the past several weeks and boosted his line to a respectable .249/.350/.442 in 443 PAs. One problem for his earning power, however, is that fellow soon-to-be free agent first basemen Eric Hosmer, Logan Morrison, Yonder Alonso and Lucas Duda have each enjoyed markedly better years than Santana. As such, those players could negatively affect Santana's market as he seeks a multiyear contract in the offseason. A lack of demand for defensively limited sluggers might also prove to be a hindrance for him and others, as it was for Santana-esque players last winter. So, while Santana has been good and durable since he debuted in 2010, the 31-year-old may be in for a letdown when he gets to free agency.
Matt Wieters, C, Nationals | Salary: $10.5MM
Wieters and Bautista could have empathized with each other last winter during their drawn-out unemployment periods. Wieters' lasted several weeks longer than Bautista's, though, as the longtime Oriole didn't land a contract until the end of February. Fortunately for Wieters, agent Scott Boras was able to secure a $10.5MM player option for 2018 in the deal, meaning the catcher can still rake in a sizable sum next season. Judging by the 31-year-old's .242/.291/.369 line through 323 PAs, he'd be wise to exercise that option in lieu of pressing his luck again in free agency. This is the second straight uninspired season at the plate for the switch-hitting Wieters, whose bat has never really lived up to the immense hype it generated when he was a prospect. As a defender, Baseball Prospectus has pegged Wieters as a minus framer for the past several years, but he's now suffering through his worst season in that facet. Considering he's oversized for his position, the 6-foot-5 Wieters may have trouble turning it around in the framing department as he continues aging, as FanGraphs' Travis Sawchik wrote last week.
Todd Frazier, 3B, Yankees | Salary: $7.5MM
Admittedly, whether Frazier's stock has dipped much since the start of the season is up for debate. But if the hope was that he'd return to his prior form — from 2012-15, Frazier batted a combined .258/.322/.465 and averaged 3.7 fWAR per year for the Reds — then it surely qualifies. Frazier's .208/.331/.413 line is exactly league average, per wRC+, and has not really deviated in bottom-line productivity from last year's .225/.302/.464 (102 wRC+). With 17 homers and a .208 ISO, Frazier's power has dropped since last season's 40-HR, .239-ISO outburst. At the same time, he's running what's easily a career-high walk rate (13.9 percent), thanks to personal-best chase and swinging-strike rates, and has a ridiculously low batting average on balls in play (.218) that should increase. In the field, Frazier, 31, has combined for five DRS and a 1.0 UZR while manning the hot corner for the White Sox and Yankees. Frazier's performance this season has been acceptable, then, though he's clearly not as effective as he was during his days in Cincinnati.
Jonathan Lucroy, C, Rockies | Salary: $5.25MM
Lucroy, one of Gonzalez's newest teammates, is also in the throes of a shocking and precipitous decline. At the 2016 non-waiver deadline, both the Rangers and Indians agreed that the then-Brewer was worth a major return. The Rangers ultimately emerged with Lucroy, who chose not to waive his no-trade clause for Cleveland, acquiring him as part of a deal that cost them highly touted outfield prospect Lewis Brinson. Giving up Brinson for more than a year of control over the multi-talented Lucroy was understandable at the time, and he kept hitting after the trade last year, but the gamble hasn't paid off in 2017 for Texas general manager Jon Daniels.
Lucroy was among Texas' worst regulars this season before the sub-.500 club shipped him to the Rockies last week for a player to be named later. All told, Lucroy batted a meager .242/.297/.338 in 308 PAs and saw his ISO plummet from .208 during his 24-homer 2016 to .096 during a four-HR year with the Rangers. Alarmingly, Lucroy's ground-ball rate has spiked from 37.2 percent to 56.2 percent since 2016, while his line drive rate has fallen from 24.2 percent to 17.1 percent. The 31-year-old's problems also extend beyond the offensive side: The once-celebrated pitch framer ranks last in that category this season, per Baseball Prospectus and StatCorner.
Photo courtesy of USA Today Sports Images.