MLBTR chief Tim Dierkes released his latest free agent power rankings for the upcoming winter on Aug. 8, listing the top 10 soon-to-be unsigned players. But the prominent impending free agents who will be among the absolute best available in the 2017-18 class certainly aren't the only players who have made cases for nice offseason deals, as you'll see below…
Hitters
C – Alex Avila, Cubs: The Tigers reunited with Avila last winter for a guaranteed $2MM after he had a decent offensive year with the White Sox, but not one reminiscent of his lone All-Star season (2011). The lefty-swinging Avila has turned back the clock this year, though, with stellar production (.269/.390/.483 in 274 plate appearances) stemming from his familiar patience and a newly adopted fly ball-oriented approach. And the quality of contact the 30-year-old has made has been outstanding, as Statcast shows (via Baseball Savant). When the Cubs acquired Avila at last month's non-waiver trade deadline, the change in teams relegated him from the starting job he had in Detroit to a backup role. But with star backstop Willson Contreras now on the shelf with a hamstring injury, Avila will have a few more weeks to showcase himself in a contract year. There's potential for that to backfire, granted, considering Avila is a poor hitter against same-sided pitchers and isn't a particularly effective defender.
1B – Yonder Alonso, Mariners; Lucas Duda, Rays; Logan Morrison, Rays:
Like Avila, both Alonso and Duda have switched uniforms over the past couple weeks. Alonso went from the Athletics to the Mariners after the former touted prospect finally broke out at the age of 30, while the Mets transferred Duda to Tampa Bay. Alonso, another fly ball-first convert, has had the stronger season of the two, though the left-hander's still a liability versus southpaws and has cooled off in recent months. The 31-year-old Duda carries a more established track record than Alonso and is in the middle of yet another fine season. One of Duda's teammates, the 29-year-old Morrison, has mimicked Avila and Alonso in generating outstanding results by hitting the ball in the air more. Tampa Bay allocated a guaranteed $2.5MM last offseason to Morrison, who has repaid the club with serious power (28 home runs, .268 ISO) and patience (14.1 percent walk rate) en route to a .249/.357/.517 line in 454 PAs.
It's unclear how much demand there will be for first basemen during the upcoming offseason – last winter certainly wasn't a great one for the position – but these three have done everything in their power to secure raises. They'll also represent much cheaper alternatives to Eric Hosmer, the No. 1 first baseman set to hit the open market.
SS – Zack Cozart, Reds: The rebuilding Reds have haven't been able to find a taker via trade for Cozart dating back to last season, which probably has more to do with a lack of demand at shortstop than his own performance. Cozart has long been a marvelous defender and was a 3.9 fWAR player in 174 games from 2015-16, a stretch in which he mixed that terrific work in the field with acceptable offense. More of the same seemed likely this season, but Cozart has been even better. Thanks to a shocking offensive breakout (.318/.404/.587 with 16 HRs and a .269 ISO in 354 PAs), the 32-year-old has put up 4.0 fWAR, which ranks first among free agents-to-be. All the more impressive is that Cozart has compiled that WAR in limited action, having gone on the disabled list twice.
The injuries could work against Cozart on the market, of course, and teams might not totally buy into the out-of-nowhere offensive brilliance. After all, Cozart's running a .342 batting average on balls in play that's markedly superior to his career number (.282), and his line drive, fly ball and ground-ball rates align with career norms. Still, the righty-swinger is undoubtedly a quality piece and someone who should outearn his 2017 salary ($5.33MM) going forward.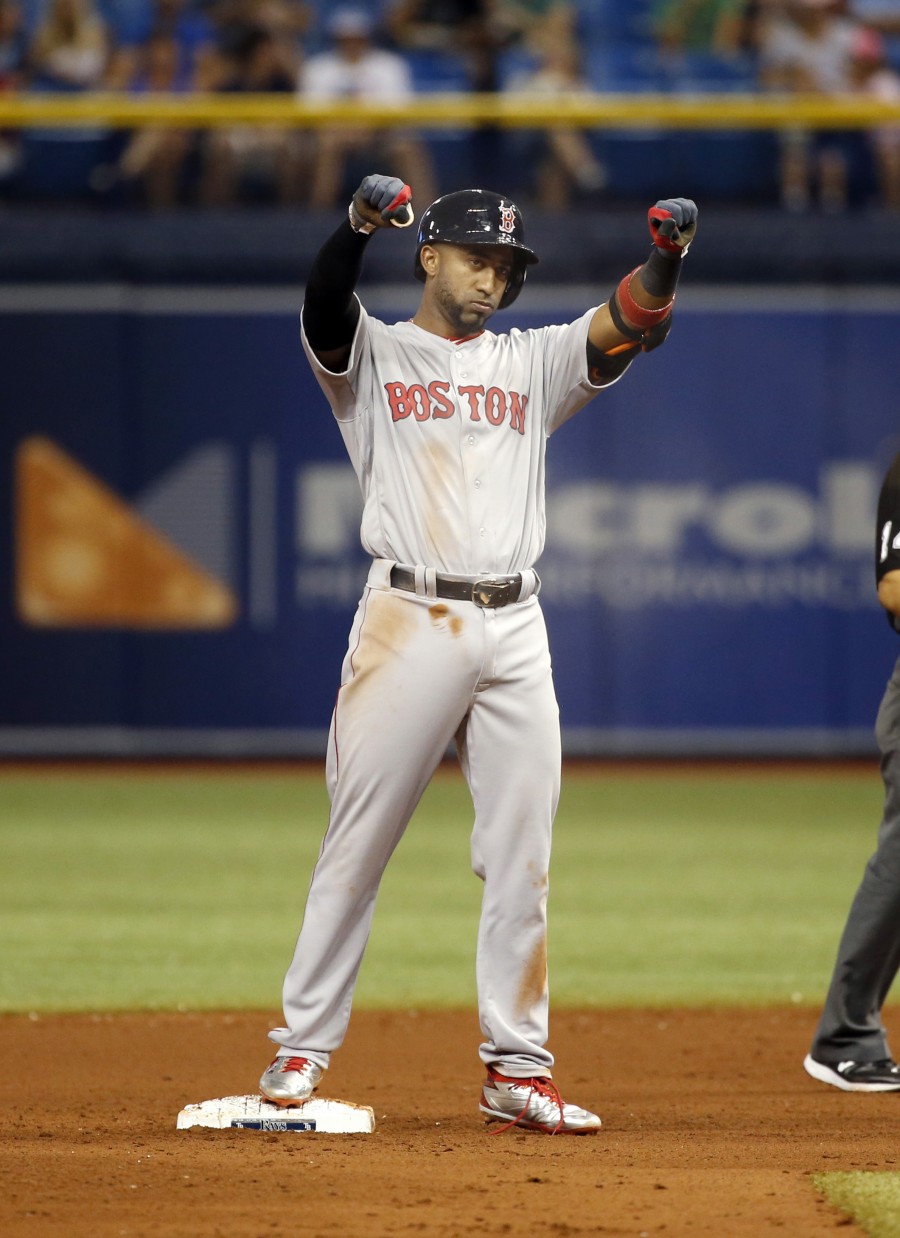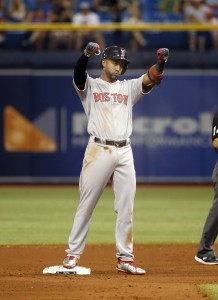 INF/OF – Eduardo Nunez, Red Sox: Nunez has primarily played third base this season, but one of his main selling points is that he's a multi-position guy. Along with the hot corner, the 30-year-old has lined up at second, short and left field on several occasions this season. Although Nunez, whom the Giants traded to the Red Sox last month, isn't an especially well-regarded defender, the versatility and his offensive prowess combine to make him appealing. The right-handed contact specialist is now amid his third straight season with a better-than-average wRC+ (a career-best 116, per FanGraphs) and has followed last year's 40-stolen base effort with 21 steals on 26 attempts.
OF – Jay Bruce, Indians; Howie Kendrick, Nationals; Carlos Gomez, Rangers; Jarrod Dyson, Mariners; Curtis Granderson, Mets:
The 30-year-old Bruce, whom the Mets just dealt to the Indians, is yet another player benefiting from hitting more fly balls, as FanGraphs' Dave Cameron pointed out after the trade. Of course, decent offensive production isn't really anything new for the lefty-hitting Bruce, who's one home run away from reaching 30 for the fifth time. On the other hand, defensive metrics indicate he's having a terrific year in the field, which is a notable change over his recent woes in the grass.
Kendrick has also been known as a good offensive player throughout his career, though the .345/.394/.469 line he has combined for with the Phillies and Nationals this season is obviously a mirage to some extent. The .420 batting average on balls in play won't hold, for example. Still, as an outfielder/infielder who can hit, he's a useful piece. The fact that Kendrick's already 34 will scare off some teams during the offseason, however.
Gomez and Dyson, meanwhile, join the Royals' Lorenzo Cain as the premier center field-capable options set to hit the market. It seems Gomez, 31, truly has put his disastrous stretch with the Astros from 2015-16 behind him. The former star with the Brewers experienced a renaissance as a Rangers reclamation project late last season and has continued to play well this year. Since hooking on with Texas, he has hit .262/.347/.483 with 23 homers, 16 steals and a 3.1 fWAR over 118 games. Texas believed in Gomez's end-of-season performance in 2016 enough to re-up him for $11.5MM last winter, and his success since then should net the Scott Boras client another hefty payday.
Dyson's drawbacks include the fact that he's neither young (he'll turn 33 on Aug. 15) nor a big-time offensive threat. He's not exactly an automatic out, though, given that he reached base at a 34 percent clip last year and has gotten aboard 32.6 percent of the time this season. When Dyson does get on, he's a terror. He's set for a fifth 30-steal season, and his baserunning value goes beyond that – only Billy Hamilton has been better this year, according to FanGraphs' BsR metric. Dyson's also a fantastic defender. The best aspects of the ex-Royal's game make him an extreme bargain for the Mariners at $2.8MM, so he clearly deserves more with free agency looming.
Set to turn 37 next March, Granderson is the oldest position player on this list, meaning a multiyear deal could be out of the question for the highly regarded veteran. The lefty-swinger remains a valuable offensive cog, though, and could be a fit for AL teams looking for someone who can play some outfield and hit enough to serve as a DH. Aside from a horrid April in which he batted .128/.174/.221, Granderson has been his typical above-average self with the bat (.230/.335/.472 with 16 HRs and a .242 ISO in 382 PAs).
Honorable mentions: Kurt Suzuki, C, Braves; Mark Reynolds, 1B, Rockies; Cameron Maybin, OF, Angels; Jon Jay, OF, Cubs; Austin Jackson, OF, Indians; Seth Smith, OF Orioles; Daniel Nava, OF, Phillies.
Click to continue reading…
Starters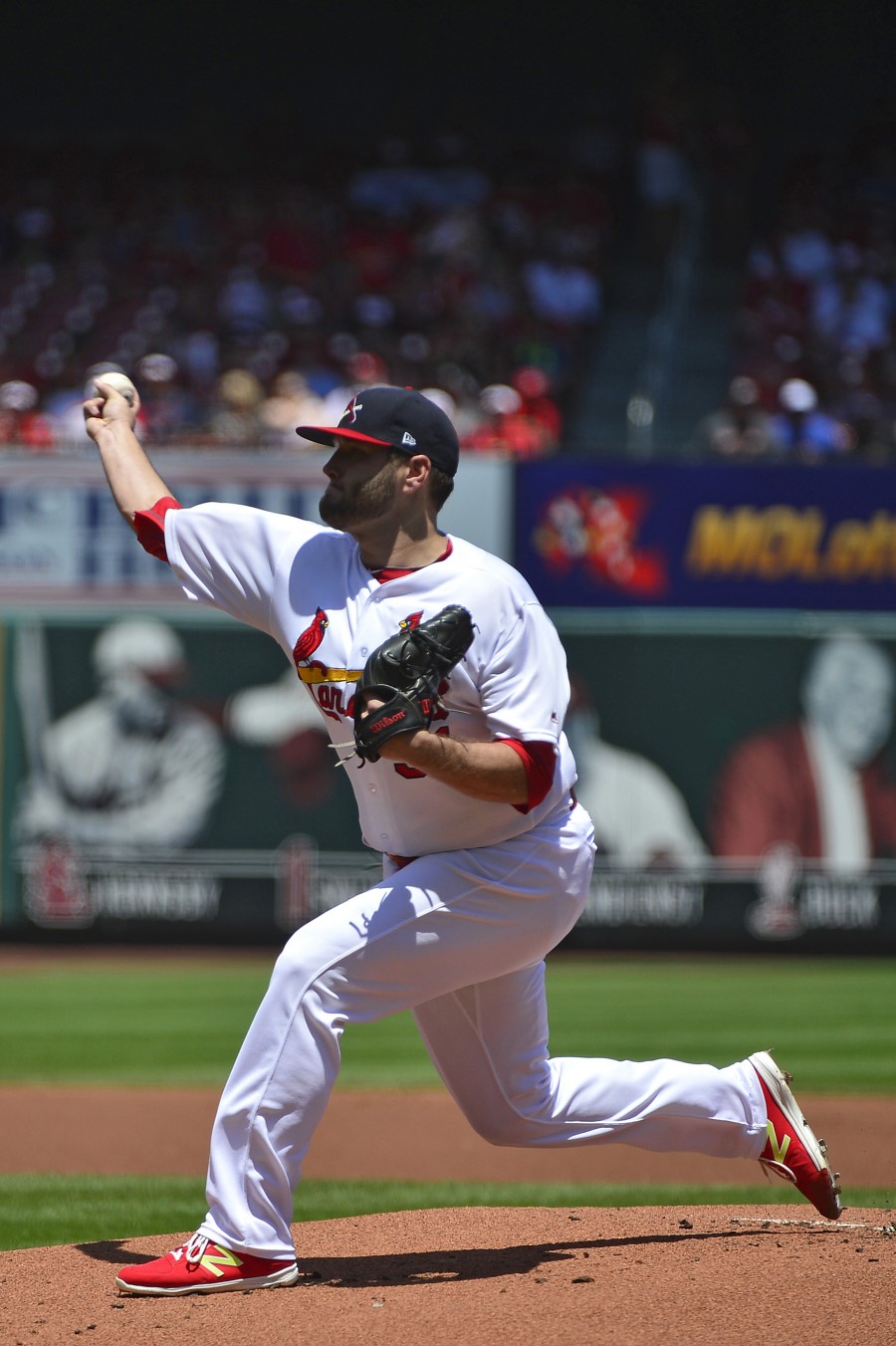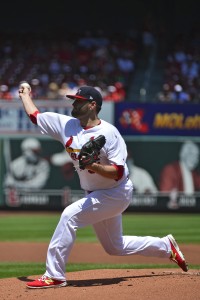 Lance Lynn, Cardinals: Lynn missed all of last season on account of Tommy John surgery, which deprived the Cardinals of a starter who made 126 appearances out of their rotation from 2012-15 and combined for a 3.38 ERA over 756 2/3 innings. The post-Tommy John version of Lynn has actually been even more impressive in terms of run prevention (3.12 ERA in 138 2/3 frames), but it's concerning that his strikeouts have decreased (7.5 per nine, down from 8.64 during the aforementioned four-year stretch).
While Lynn has benefited from an unsustainable .226 BABIP, he deserves credit for suppressing quality contact. According to Statcast, Lynn's xwOBA against (.307) is right in line with the low wOBA (.299) he has surrendered. Not bad for someone who entered 2017 off a lost season. The 30-year-old doesn't possess the ceilings of fellow potential free agents Yu Darvish, Jake Arrieta, Masahiro Tanaka and Johnny Cueto, but Lynn should still do rather well on his next contract.
Andrew Cashner, Rangers: Considering Cashner's suddenly microscopic strikeout and swinging-strike rates, there's a legitimate case that the righty's stock has fallen this season. Yet his ERA has also plummeted (3.32 ERA through 114 innings), and he turned in his seventh consecutive quality start Sunday. Cashner has limited fly balls (50.4 percent grounder rate), which has helped lead to a career-best HR-to-FB ratio (7.5 percent) and his lowest ERA since 2014. The contact against the 30-year-old hasn't been all that great, either, as his .311 wOBA/.321 xwOBA combo shows. Barring a noteworthy drop-off over the final month and a half of the season, Cashner may enter the offseason in position to better the $10MM guarantee Texas awarded him off a subpar 2016 last November.
Alex Cobb, Rays: Cobb, 29, no longer resembles the front-end type he was before he underwent Tommy John surgery in 2015, but the right-hander still looks more than capable of taking the ball every fifth day. Cobb has tossed 147 innings of 3.80 ERA ball in his full return from the procedure, having limited walks (2.27 per nine) and induced an average amount of grounders (45.7 percent) along the way. He has also lasted no fewer than six frames in 17 of 23 starts. While Cobb's strikeout and swinging-strike rates are at career-worst levels (5.88 K/9 and 6.7 percent, respectively), his velocity looks normal, and both his .314 wOBA and.325 xwOBA against indicate he hasn't been easy to square up.
Jason Vargas, Royals: Unfortunately for Vargas and the Royals, the southpaw has come back to earth since an incredible start to the season. The soft-tossing 34-year-old owned a 2.22 ERA as late as June 30, earning him an All-Star nod, but the number has climbed to 3.45 in his eight starts since then. Vargas allowed six earned runs in three of those starts and has only hit six innings twice since the outset of July. In the bigger picture, though, Vargas' return from a 2015 Tommy John procedure has been a resounding success. The lefty has surpassed the 20-start mark for the first time since 2014 and has recorded strikeout (6.77 and walk (2.59) marks in line with career norms, to go with a personal-high 10.1 percent swinging-strike rate. And while Vargas' .319 wOBA allowed is very good, his .311 xwOBA is even better.
Jhoulys Chacin, Padres: After he struggled across 22 starts with the Angels and Braves in 2016, the Padres added Chacin in a buy-low move, signing him for $1.5MM. San Diego has gotten significant bang for its buck from the 29-year-old Chacin, who has logged a 4.08 ERA with 7.34 K/9, 3.41 BB/9 and a 51.1 percent grounder rate in 137 1/3 innings. ERA indicators aren't quite as kind (4.38 FIP, 4.37 xFIP, 4.56 SIERA), but they still peg Chacin as a roughly average starter. There's no shame in that, nor is there anything wrong with a. 310 xwOBA/.303 wOBA against.
Honorable mentions: Trevor Cahill, Royals; Jaime Garcia, Yankees.
Relievers
Addison Reed, Red Sox: Reed, who was inconsistent with the White Sox and Diamondbacks earlier in his career, is now in the midst of his third straight quality season. Between the Mets and BoSox in 2017, the righty has recorded a 3.25 ERA over 52 2/3 innings. Reed doesn't throw that hard, nor is he a strikeout machine relative to other relievers (8.89 per nine), but he helps himself by limiting free passes. Only two relievers, Kenley Jansen and Pat Neshek, have outdone Reed's 1.2 BB/9. Add in the fact that Reed's on the right side of 30 (29 in December) and has plenty of experience as a closer, and it's obvious he's going to clean up on the open market.
Pat Neshek, Rockies: The issue with Neshek is that he'll turn 37 next month. Otherwise, the submarining righty has been a relief standout in recent years. He's now enjoying his best season, having yielded 1.57 runs per nine through 46 innings with the Phillies and Rockies. Along the way, Neshek has teamed his longstanding aversion to walks with a 10.17 K/9 and his highest swinging-strike rate (14 percent) in over a decade.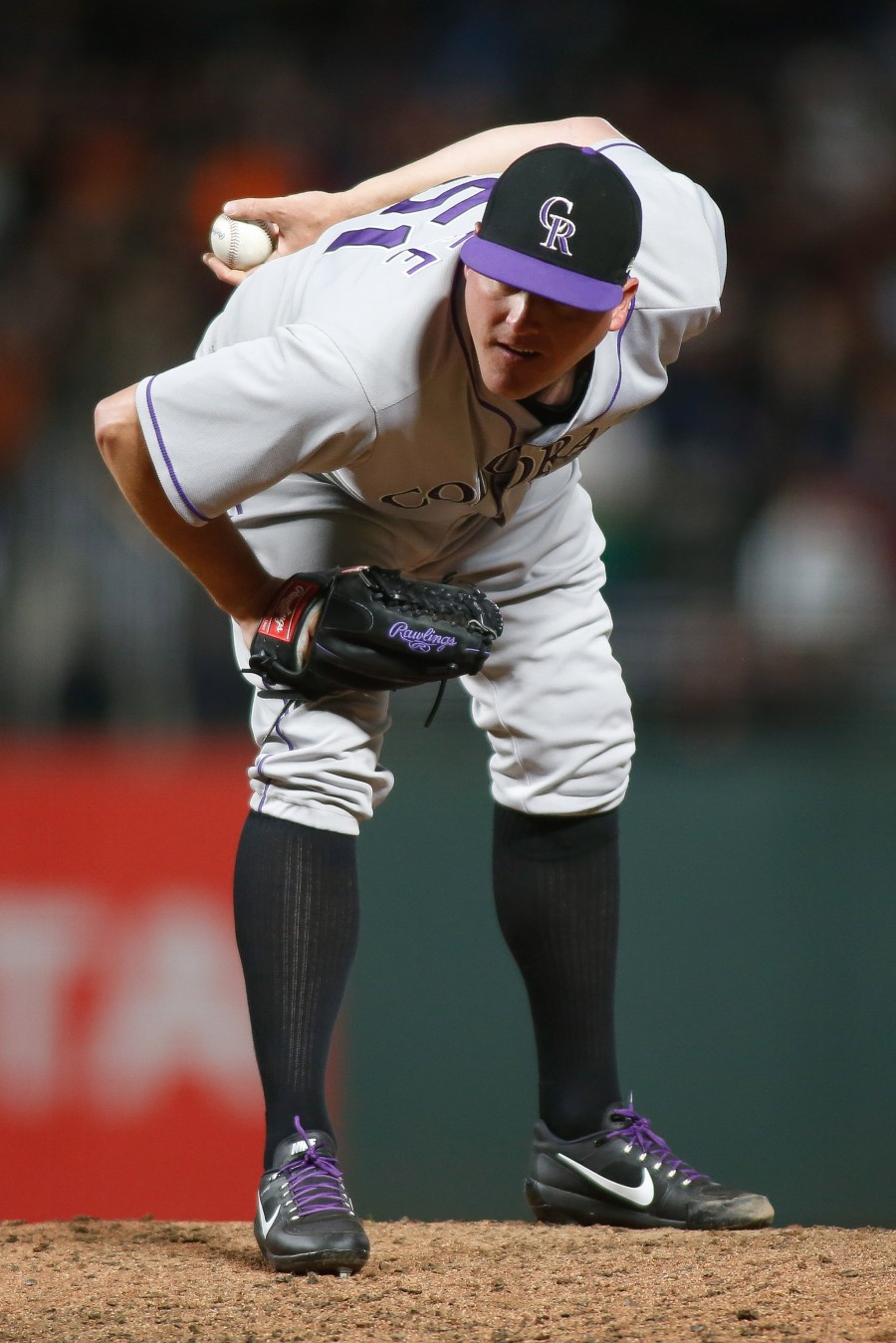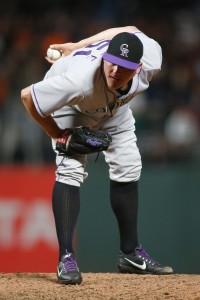 Jake McGee, Rockies: McGee and his big fastball are back on the map after a rough 2016. The 31-year-old's 3.77 ERA through 43 frames isn't spectacular, but much of the damage came during a terrible outing on Friday.  ERA aside, the southpaw has handled both left- and right-handed hitters, and his strikeout rate has shot up to 10.26 per nine after sitting at an all-time low 7.49 a year ago.
Juan Nicasio, Pirates: The hard-throwing Nicasio is having his best relief season since he stopped serving as a full-time starter in 2014, having registered a 2.53 ERA with 9.28 K/9 and 3.04 BB/9 across 53 1/3 innings. The righty also has a .282 wOBA/.274 xOBA allowed, putting him in similar company to Cubs closer Wade Davis (.272/.269). As with Davis, a fellow free agent-to-be, a payday is on the horizon for the 30-year-old Nicasio.
Joe Smith, Indians: Smith had a down 2016 by his standards, but he still reeled in a $3MM guarantee from the Blue Jays in the offseason. While he'll be 34 in 2018, the side-arming righty will garner a better deal in a few months. Between the Jays and Indians this year, Smith owns a 2.90 ERA over 40 1/3 innings and has posted 12.5 K/9 – a meteoric rise over last year's 6.92 – against 2.23 BB/9. Even though Smith isn't a high-velocity hurler, his 5.6 K/BB ratio ranks 10th among relievers.
Brian Duensing, Cubs: With a 2.42 ERA, 10.24 K/9 and 1.86 BB/9 across 48 1/3 innings, Duensing has quietly been one of the top bargain signings of last winter. The lefty took $2MM to join the Cubs in December, but despite his age (he'll be 35 in February), Duensing will have an easier time in his next trip to the market.
Anthony Swarzak, Brewers: Swarzak wasn't even able to land a major league contract last offseason, when he inked a minors deal with the White Sox. Signing Swarzak proved to be a great move by rebuilding Chicago, which got a few strong months from the 31-year-old righty and then flipped him to Milwaukee in a July trade. Swarzak has continued his effective ways with the Brewers, giving him a 2.14 ERA, 10.21 K/9 and 2.47 BB/9 in 54 2/3 innings between the two cities. Some of Swarzak's success has come thanks to a 14.5 percent swinging-strike rate, which ranks 29th among relievers, and a high infield fly rate (17.2 percent) that only 13 fellow bullpen options have outdone. It's fair to say he won't be settling for a non-guaranteed pact again when winter arrives.
Yusmeiro Petit, Angels: Petit also signed a non-guaranteed deal last offseason, and he has repaid the Angels with a 2.36 ERA, 9.83 K/9 and 1.7 BB/9 through a reliever-high 68 2/3 innings. Additionally, the 32-year-old has put up a lofty 19.5 percent infield fly rate, thus offsetting a low grounder clip (33.7 percent).
David Hernandez, Diamondbacks: Hernandez, yet another offseason minor league signing, joined the Braves in March before heading to the Angels in a small trade. The 33-year-old ended up as a revelation in Anaheim, but the team dealt him to the D-backs last month. Hernandez has continued to thrive in Arizona, where he previously pitched from 2011-15, and has combined for a 2.01 ERA, 9.15 K/9, 1.79 BB/9 and a 46 percent grounder rate through 40 innings.
Honorable mention: Brandon Kintzler, Nationals.
Photos courtesy of USA Today Sports Images.