The Pirates have acquired utilityman Sean Rodriguez from the Braves, MLB.com's Mark Bowman writes (Twitter links). In return, the Braves will receive minor-league 1B/OF Connor Joe, according to FanRag's Tommy Stokke (on Twitter). The move is now official. The two sides consummated the deal after the Pirates put in a waiver claim on Rodriguez.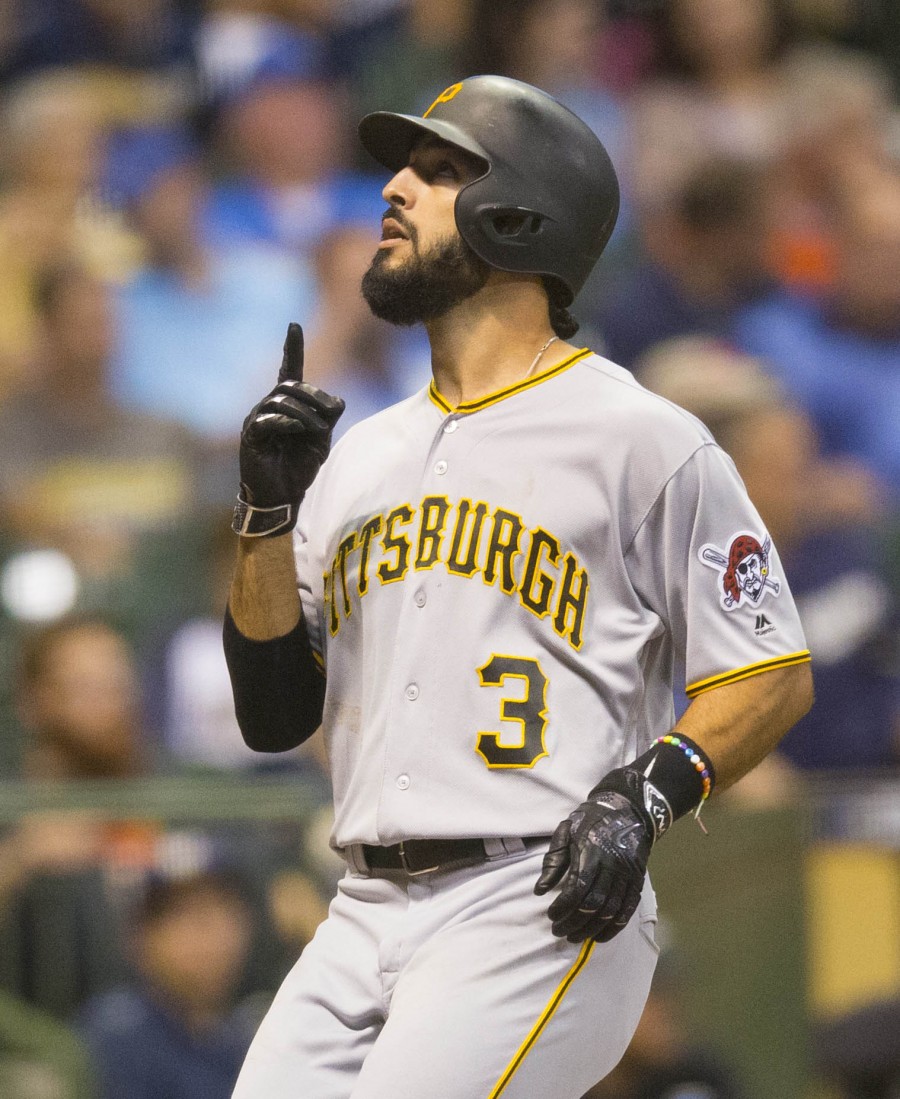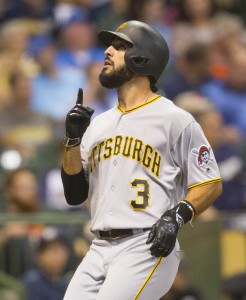 Rodriguez, of course, played for the Pirates in 2015 and 2016 and had his career-best season with the Bucs (.270/.349/.510 over 342 plate appearances) in 2016 before signing a two-year, $11.5MM deal with Atlanta last winter. Later that same offseason, however, Rodriguez and his family were in a serious car accident, and Rodriguez spent the first few months of the season working his way back from a shoulder injury. He finally returned in mid-July and has batted .162/.326/.351 in 47 plate appearances since.
Now, though, the Braves don't have the need for Rodriguez they once might have — as Bowman notes, Johan Camargo has hit well while playing the leftmost three infield positions for the Braves this year, and the team added another versatile player, Danny Santana, in a trade in May. Meanwhile, the Pirates have been left without Jung Ho Kang this season as the third baseman struggles to get a visa, and the team has gotten poor production at various points from bench players like Philip Gosselin, John Jaso and Max Moroff. Rodriguez will provide them with another option around the infield and at the corner outfield spots. In addition to the remainder of his salary this season, he will make $5MM in 2018.
The 24-year-old Joe was the 39th overall pick out of the University of San Diego in the 2014 draft, but he's moved through the minors slowly for an early college pick, owing in part to a 2014 back injury but also to his struggles to generate offense commensurate with the corner positions at which he's played. This season, he's batted .240/.338/.380 in 28 plate appearances for Double-A Altoona, demonstrating a good batting eye (with a 12.1 BB%) but modest average and power. He did not rank in MLB.com's list of the Pirates' top 30 prospects.
Photo courtesy of USA Today Sports Images.