The Braves announced on Monday that they've exercised their $4MM club option on catcher Tyler Flowers and declined their $8MM club option over R.A. Dickey in favor of a $500K buyout. Dickey will receive that $500K payout even if he decides to retire, MLB.com's Mark Bowman tweets. Atlanta also announced that Flowers underwent an arthroscopic debridement surgery on his left wrist on Oct. 9, though the press release states that he's expected to be ready for Spring Training 2018.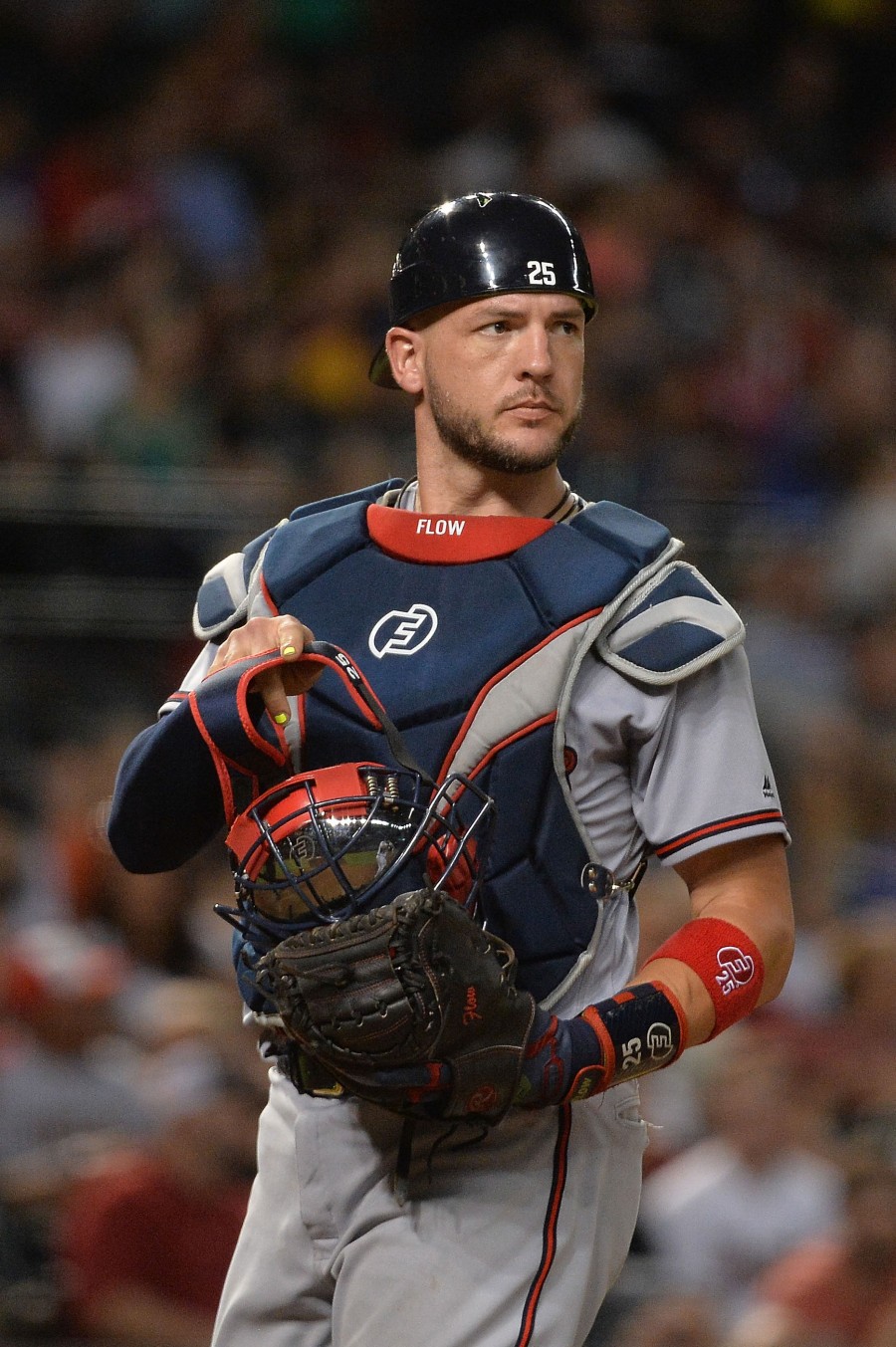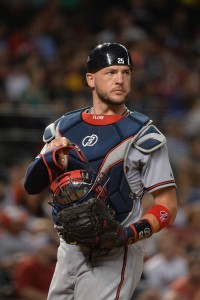 The decision to exercise Flowers' affordable option was among the easiest calls in baseball this offseason. The 31-year-old Flowers (32 in January) enjoyed a career year at the plate, hitting .281/.378/.445 with a dozen homers and 16 doubles. He also rated as baseball's top pitch-framing catcher, per Baseball Prospectus, and he halted 23 percent of stolen base attempts against the Braves' pitching staff in 2017. Flowers will once again pair with Kurt Suzuki, who signed a late-season extension with the Braves, to shoulder the bulk of the catching duties for the Braves in 2018.
Dickey, 43 this weekend, was one of three veteran acquisitions for the Braves' rotation last offseason and proved to be the only one that truly panned out. Bartolo Colon was released over the summer, while Atlanta was content to simply allow the Twins to eat the remainder of the salary on left-hander Jaime Garcia's contract and took less in return than they surrendered to acquire Garcia when dumping him on Minnesota.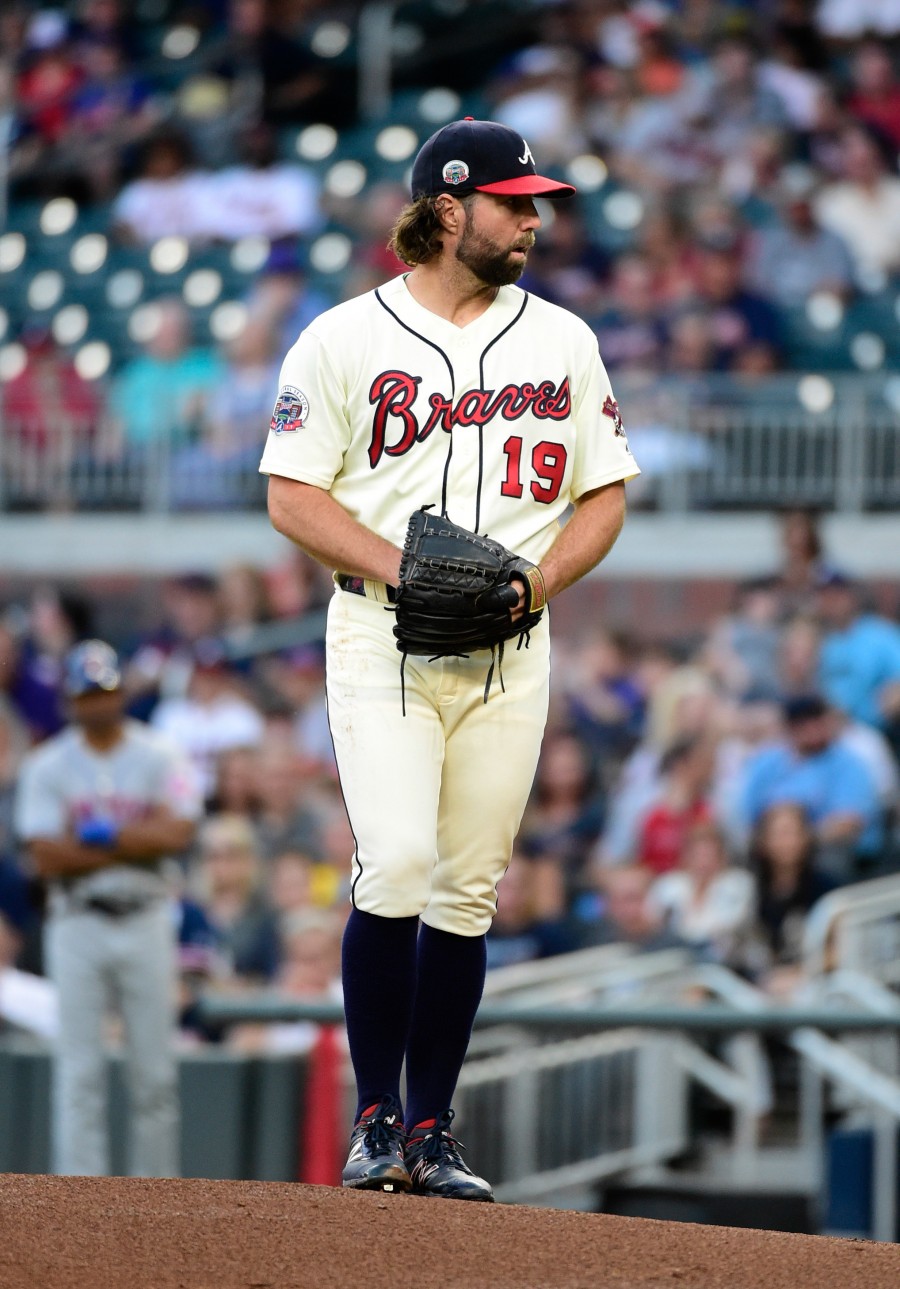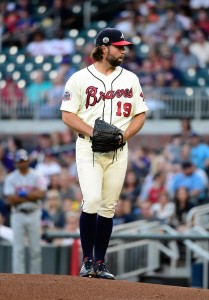 Dickey, though, proved to be exactly what the Braves hoped: a stabilizing innings eater that soaked up some starts while the Braves' young arms continued their development in the upper minors. The knuckleball specialist took the hill 31 times for the Braves, with his final outing of the year representing his 300th career start and his 400th career MLB appearance. In those 31 starts, he logged 190 innings with a 4.26 ERA, 6.4 K/9, 3.2 BB/9 and a 46.9 percent ground-ball rate.
There's been talk that the 2017 season may have been the final chapter of Dickey's career, though his overall performance certainly seems to suggest that he could return for a 16th Major League season if he still has the desire to continue pitching.
The Braves, clearly, are now set at catcher with Flowers and Suzuki in tow for the 2018 campaign, but their rotation presents a far bigger question mark. Julio Teheran and Mike Foltynewicz both struggled through pedestrian campaigns in 2017, while top prospect Sean Newcomb yielded slightly better results but continued to demonstrate sub-par control. Each of Lucas Sims, Luiz Gohara and Max Fried made his MLB debut for the Braves in 2017, but none from that group of top prospects saw enough time or experienced enough success to be considered locks to hold down a 2018 rotation spot. Atlanta also has former top prospects Aaron Blair and Matt Wisler on the 40-man roster, but neither has created much cause for optimism in the Majors to this point in his career.
Suffice it to say, while the Braves possess a wealth of intriguing upper-level arms, it'd be something of a surprise if the team did not once again look to bring in some veteran arms to augment a young core of talented but unproven rotation candidates.
Photos courtesy of USA Today Sports Images.