From an offensive standpoint, the Red Sox didn't thrive in Year 1 of the post-David Ortiz era. While Boston finished 93-69 and won its second straight American League East title in 2017, the club wasn't the hitting juggernaut it had been throughout Ortiz's tenure from 2003-16. The Red Sox led the majors in runs scored six times during that 14-year span, including in 2016, and only landed outside the majors' top 10 in runs and FanGraphs' wRC+ metric one time apiece – in 2014, when they placed 18th and 25th in those categories.
This year's Red Sox, whom Houston dismissed from the playoffs in a four-game ALDS, did cross the plate the 10th-most times in the league, but they fell to 22nd in wRC+ after the Ortiz-led outfit ranked first last season. The majority of the Red Sox's regulars posted mediocre numbers at the plate, and according to Statcast's xwOBA metric (via Baseball Savant), the only ones who outperformed their results were Mitch Moreland and Hanley Ramirez.
An Ortiz-esque thumper obviously would have been of use to the Red Sox this year, and it's possible president of baseball operations Dave Dombrowski will attempt to find one in the offseason. That said, the vast majority of Boston's position player group already looks settled for next year. Outfielders Mookie Betts and Andrew Benintendi, third baseman Rafael Devers, shortstop Xander Bogaerts, second baseman Dustin Pedroia and Ortiz's DH successor, Ramirez, are locks. Sure, the Red Sox could stand to improve offensively behind the plate, where catchers Christian Vazquez and Sandy Leon combined to rank a below-average 19th out of the majors' 30 teams in wRC+, but each offered significant value in the pitch-framing department (per Baseball Prospectus). And with Jonathan Lucroy having fallen off in 2017, there don't appear to be any surefire upgrades set to hit free agency next month.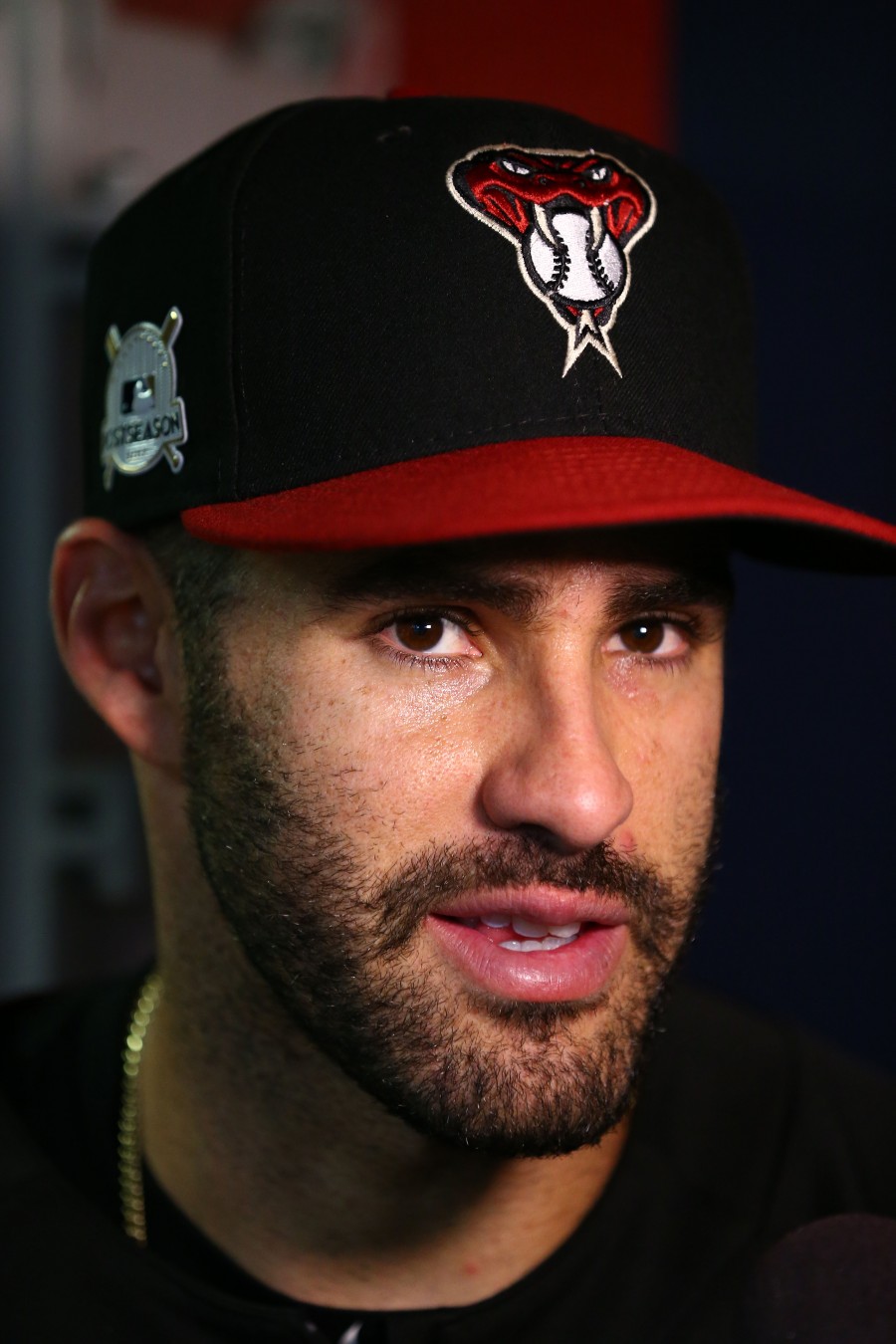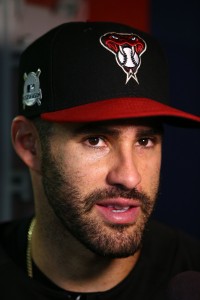 While the aforementioned players are good bets to return to Boston next year, the status of center fielder Jackie Bradley Jr. looks less certain. The Red Sox could trade the 27-year-old Bradley, who's controllable for three more seasons, move Benintendi from left to center and reel in an offensive force such as J.D. Martinez or Justin Upton via free agency to join Beninendi and Betts in the grass. Martinez and Upton (if he opts out of his contract with the Angels) will come at much higher prices than Bradley, who will earn around $6MM in 2018, but the righty-swingers would likely mash at Fenway Park. And it's worth noting that Dombrowski has already acquired Martinez in the past. When he was the Tigers' general manager in 2014, Dombrowski took a flyer on the then-struggling Martinez.
Despite Dombrowski's familiarity with Martinez, it's possible the Red Sox will elect to stick with Bradley. Although he had a subpar year offensively, batting just .245/.323/.402 in 541 plate appearances, he was an easily above-average hitter the previous two seasons. Further, even if he doesn't revisit his 2015-16 levels with the bat, Bradley's still capable of providing surplus value in other ways. In fact, Bradley ranked third at his position in Defensive Runs Saved (nine) and seventh in Ultimate Zone Rating (4.2) in 2017. He also fared nicely on the bases, placing 11th in FanGraphs' BsR metric. So, even in a down 2017, Bradley was still part of the overall solution for the Sox.
It's up in the air whether Boston will have a new outfield alignment next year, whereas change at first base looks highly likely. Moreland is probably going to leave as a free agent, and the Red Sox don't seem to have a ready-made replacement on hand. Prospect Sam Travis, 24, is fresh off an uninspiring year at Triple-A Pawtucket, where he hit for almost no power across 342 PAs (six home runs, .105 ISO), and didn't distinguish himself during an 83-PA major league debut in Boston. The Red Sox would be hard pressed to count on him, then, which could point them toward free agency or the trade market for a first baseman.
Free agents-to-be Eric Hosmer, Carlos Santana, Logan Morrison, Jay Bruce and Yonder Alonso all had successful offensive seasons in 2017 and could land on Boston's radar. On the other hand, Dombrowski has never been shy about making deals and is only a year removed from swinging a blockbuster with the rebuilding White Sox, who have a star first baseman and potential trade candidate in Jose Abreu. The soon-to-be 31-year-old Abreu and his two remaining seasons of team control would warrant a quality haul, but the right-handed slugger and Fenway Park would make for an enticing match.
Whether the Red Sox make a play for Abreu or another high-profile hitter over the winter, it does seem fair to expect an offensive upgrade to come in some form. What do you think Dombrowski will do?
(Poll link for App users)
Photo courtesy of USA Today Sports Images.