MLBTR is publishing Offseason Outlooks for all 30 teams.  Click here for the other entries in this series.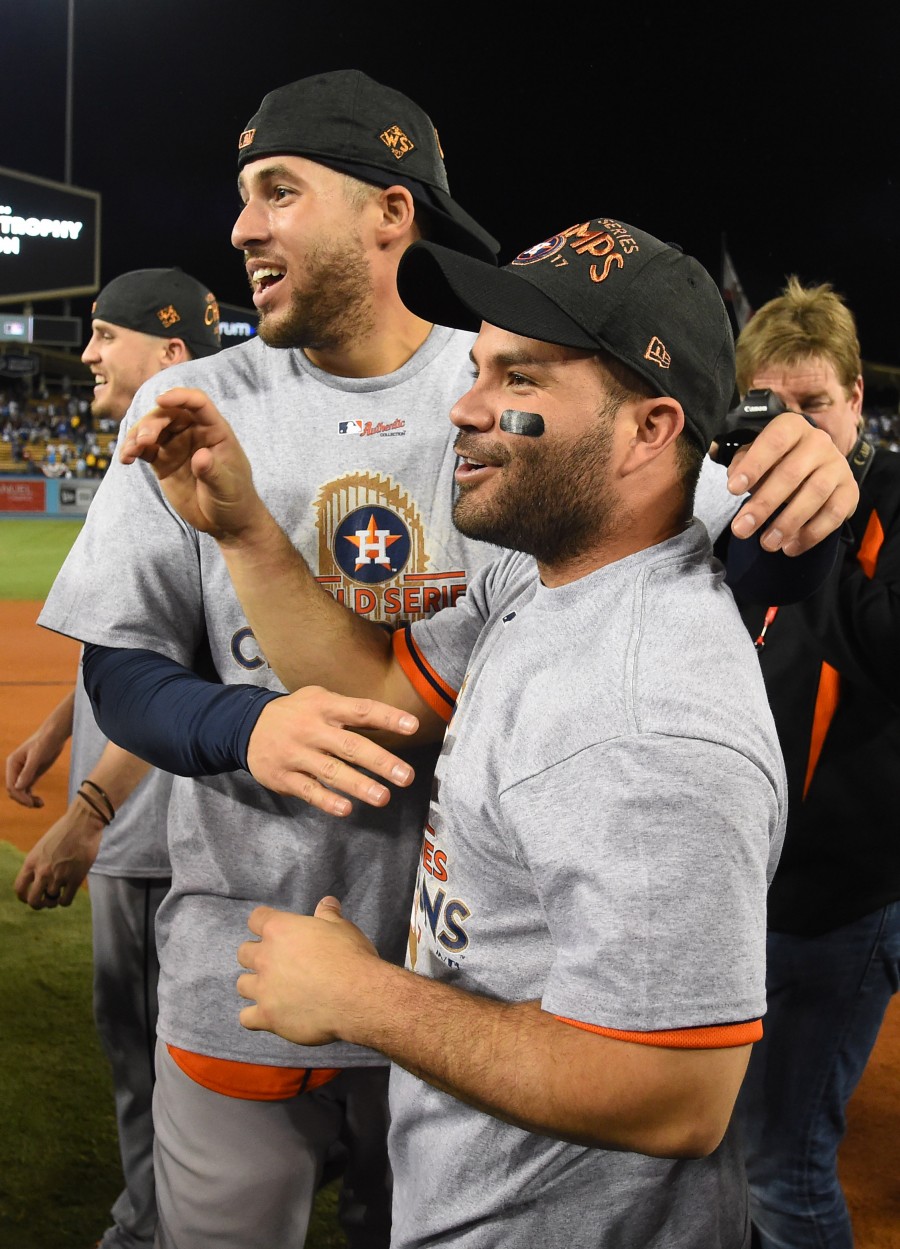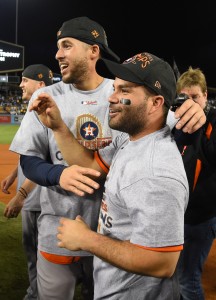 On the heels of their seven-game World Series triumph over the Dodgers, the Astros have finally entered an offseason with the rest of Major League Baseball aspiring to surpass them. It took until the 55th year of the franchise's existence to win a championship, but the team and its fans might not have to wait much longer to celebrate another title.
Thanks largely to general manager Jeff Luhnow, whom Houston hired in December 2011 and who executed an arduous rebuilding effort to perfection, the Astros have the makings of a club that will contend for more World Series in the near future. And while professional sports teams that win titles often see key players defect in free agency in the ensuing offseason, the Astros are in the luxurious position of having all of their top contributors under control for at least another year. Luhnow won't face much pressure to make improvements this winter, then, but he'll nonetheless look to upgrade a roster that finished the regular season with the American's League's second-best record (101-61) and third-ranked run differential (plus-196).
Guaranteed Contracts
Contract Options
Arbitration-Eligible Players (service time in parentheses; projections via MLBTR contributor Matt Swartz)
Free Agents
[Astros Depth Chart; Astros Payroll Information]
As you'd expect, not much went haywire for the Astros during a successful postseason run that saw them upend the Red Sox, Yankees and Dodgers. One glaring exception was their bullpen, whose struggles forced manager A.J. Hinch into some unconventional maneuverings this fall. Ken Giles, Chris Devenski and Joe Musgrove offered elite-caliber production across a combined 172 1/3 innings during the regular campaign, but they were anything but reliable in the postseason. As a result, Hinch turned to three members of his regular-season rotation – Lance McCullers, Brad Peacock (who functioned solely as a reliever in the playoffs) and Charlie Morton – for multi-inning, win-preserving appearances during the Astros' series against the Yankees and Dodgers.
Although Giles was one of baseball's premier closers in 2017, he was dreadful on the sport's biggest stage, and his Game 4 blowup against LA went down as the last time he took the mound this year. While Giles' track record indicates he should remain the club's closer in 2018, it's worth noting that the Astros zeroed in on a couple other established late-game options – the Orioles' Zach Britton and then-Tiger Justin Wilson – in advance of this past summer's trade deadline. The fact that Houston tried to significantly fortify its bullpen even before Giles' issues cropped up suggests its relief corps may be an area of focus this offseason. MLBTR colleagues Tim Dierkes, Steve Adams, Jeff Todd and Jason Martinez expect that to be the case, evidenced by their prediction that the Astros will sign free agent closer Wade Davis to a four-year, $60MM contract.
Davis is one of many proven relievers the Astros might go after in free agency (Greg Holland and Addison Reed are other high-end possibilities), or they could subtract from their rich farm system to make a splash on the trade market by landing someone like Britton (he's likely to stay put, however), Brad Hand (Padres) or Raisel Iglesias (Reds). Britton, Hand or a free agent such as Jake McGee or Mike Minor would give the Astros a southpaw reliever who's capable of handling both lefty- and righty-swingers, which is something they currently lack. The Astros' lone left-handed reliever is Tony Sipp, who has been a bust during his two-year tenure with the club and wasn't even on its playoff roster. The only lefty in the Astros' bullpen during the postseason was longtime starter Francisco Liriano, a July trade pickup who made five playoff appearances and is now headed for free agency.
Luke Gregerson and late-season addition Tyler Clippard are the other two 2017 Astros relievers without contracts. Gregerson was third among Astros bullpen options in innings in 2017 (61), but his regular-season output was uncharacteristically mediocre and he was barely a factor in the playoffs (3 2/3 frames). Clippard, meanwhile, failed to pitch his way into Houston's postseason plans after coming over in an August deal with the White Sox.
Liriano, Gregerson and Clippard may be on the way out, but the Astros still have Giles, Devenski, Musgrove, Will Harris, James Hoyt and Sipp (barring a release or trade) as locks or strong bets for their bullpen next year. Like most of those hurlers, Michael Feliz and Francis Martes had substantial relief roles in 2017. Feliz was somewhat of a disappointment, though, and Martes figures to open 2018 in Triple-A Fresno's rotation.
Given his experience as a reliever, Peacock may return to the bullpen if the Astros don't trade Collin McHugh, who has worked exclusively as a starter during his four-year tenure with the club and may slot in behind Justin Verlander, Dallas Keuchel, McCullers and Morton at the outset of next season. Alternatively, the Astros could shift Peacock to the bullpen, trade McHugh, jettison Mike Fiers and use a large portion of their available payroll space on one of the two front-end starters on the open market. Yu Darvish, whom the Astros tormented in the World Series, and Jake Arrieta will easily collect the largest deals among starters this year. The Astros don't need either of those two, though the idea of adding one of them to an already strong rotation is enticing. Plus, as good as Houston's starters look on paper, Keuchel, McCullers and Morton have each had their share of injury issues during their careers, and Morton is only under contract for another season.
No matter which pitchers comprise the Astros' staff in 2018, their hurlers will again have the benefit of working with a group of all-world position players. The foundational trio of AL MVP front-runner Jose Altuve, World Series MVP George Springer and Carlos Correa will be back, as will a supporting cast that consists of budding star Alex Bregman, Yuli Gurriel, Josh Reddick, Marwin Gonzalez, Brian McCann and Evan Gattis. That group of nine did nearly all of the damage for an Astros offense that laid waste to the opposition in 2017, topping the majors in position player fWAR (33.0), runs (896), wRC+ (121) and strikeout rate (17.3 percent).
The sole regular who was a weak link for the Astros was potential Hall of Famer Carlos Beltran, who was among the worst designated hitters in the league during a season in which he raked in a pricey $16MM. While Beltran didn't live up to his deal from a statistical standpoint, Astros management, coaches and players would likely argue that the revered 40-year-old justified the pact behind the scenes. Either way, the impending free agent's second tenure with the Astros is probably over. As such, finding a new DH figures to be on the agenda for the Astros, whose free agent targets could include two-way Japanese sensation Shohei Otani (who would also beef up Houston's rotation), Carlos Santana, Jay Bruce, Logan Morrison, Carlos Gonzalez and Lucas Duda, to name several. Any of those six would add a lefty-capable bat to a lineup whose only left-handed regulars are Reddick, McCann and the switch-hitting Gonzalez. Santana, in particular, would give the Astros yet another hard-to-strike out offensive weapon.
As for Marwin Gonzalez, it's unclear whether he'll be the Astros' regular left fielder, which he was in the playoffs, or revert to a super-utility role next year. It's also up in the air just what Houston will get from Gonzalez, whose .303/.377/.530 line in 515 regular-season PAs may not be a harbinger of what's to come. According to Statcast (via Baseball Savant), Gonzalez's actual weighted on-base average (.387) far outdid his expected wOBA (.320), which suggests that his career season was largely the product of good batted-ball fortune. If the Astros agree with that, and if they allow August acquisition Cameron Maybin to leave in free agency, it could put them in the market for outfield help (though free agency won't offer many clear solutions).
If Luhnow is in an especially bold mood, he could try to swing a trade for on-the-block Marlins right fielder Giancarlo Stanton, who would make the Astros' offense all the more video game-like. Granted, the $295MM remaining on Stanton's contract through 2028 – not to mention his right to opt out of the deal after 2020 – may render that idea wholly unrealistic. Teammates Marcell Ozuna and Christian Yelich would be more pragmatic possibilities for the Astros, but the Marlins reportedly aren't looking to part with either. The Pirates' Andrew McCutchen, with a year and $14.5MM left on his contract, seems like a more practical target. The 31-year-old would be a solid stopgap for a Houston club with two touted young outfielders, Kyle Tucker and Derek Fisher, waiting in the wings.
After constructing a championship-winning roster in 2017, Luhnow could make any number of headline-grabbing transactions this offseason to better the Astros' chances of repeating next year. However, considering the overwhelming amount of talent in the fold and the paucity of integral free agents set to leave Houston, no one would blame Luhnow for taking a modest approach this winter. In the end, his most important moves may come in the form of extensions for core players such as Altuve, Springer and Keuchel, who each have three or fewer years of team control remaining.
Photo courtesy of USA Today Sports Images.