The Tigers have already dealt with a significant portion of their offseason business, dealing their most obvious trade candidate, Ian Kinsler, to the Angels during this month's Winter Meetings. They've also filled some holes with affordable veterans, picking up Mike Fiers for the fifth spot in the rotation and adding Leonys Martin on a low-cost, one-year deal to fill center field.
Still, the Detroit front office is hardly set to merely call it an offseason. The Tigers made clear with their trade of Kinsler and their summer trades of Justin Verlander, J.D. Martinez, Justin Upton, Justin Wilson and Alex Avila that they're embarking on a full-scale teardown of the organization. Although those trades have strengthened a thin Tigers farm system, the team still has work to do as it builds up toward a top-of-the-line minor league system and a generally more sustainable avenue to contention than perennially shelling out $200MM+ payrolls.
With Kinsler out of the picture, here's a look at the remaining assets the Tigers could realistically market this winter…
One-Year Rentals
Jose Iglesias, SS ($5.6MM projected arbitration salary): A superlative defender at shortstop, Iglesias delivered solid offensive output in 2013-15 before his bat deteriorated in 2016-17. He's batted just .255/.297/.353 across the past two seasons, but for a team in need of a defensive upgrade in the infield or on the bench, Iglesias would be a reasonably low-priced upgrade.
Two Years of Control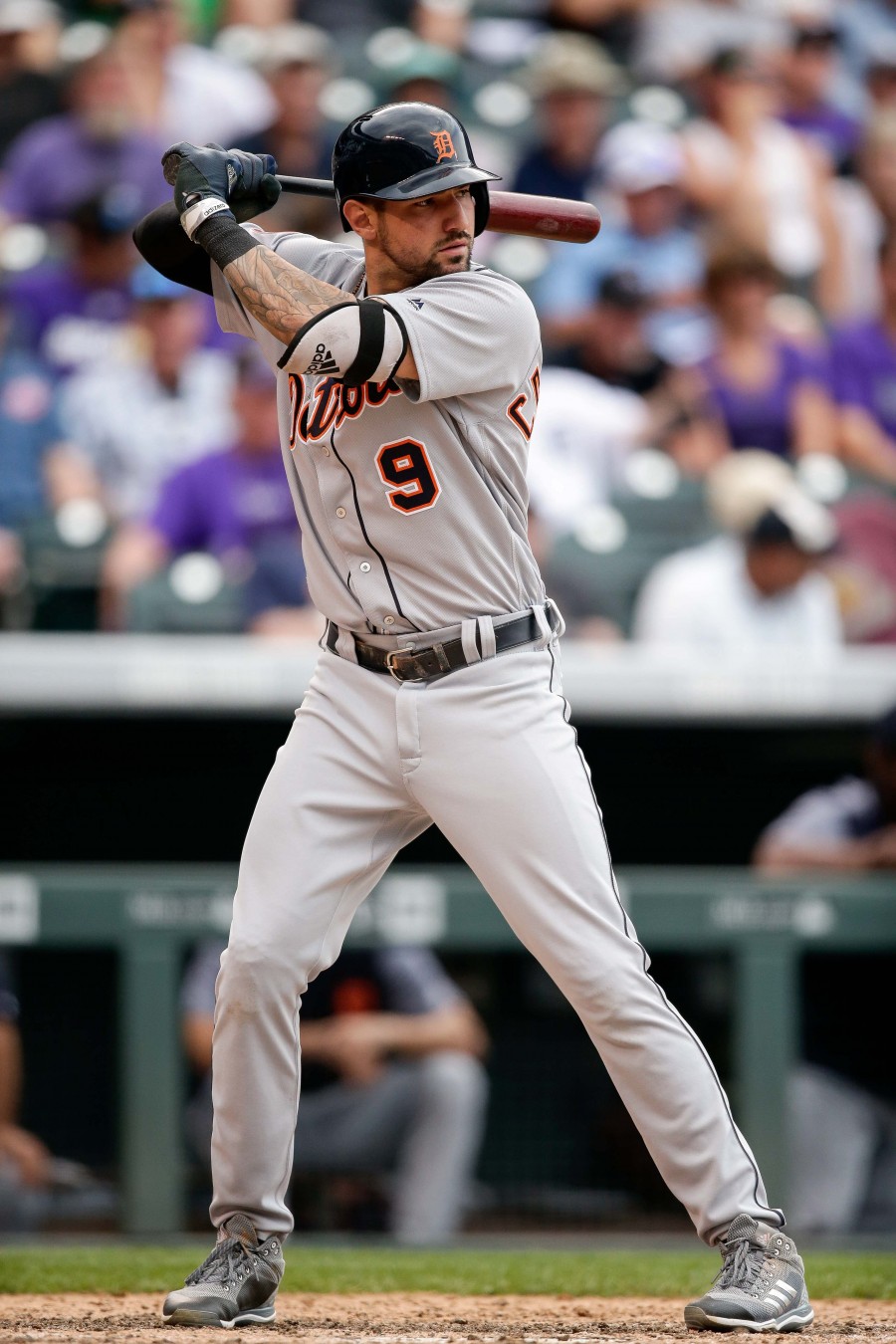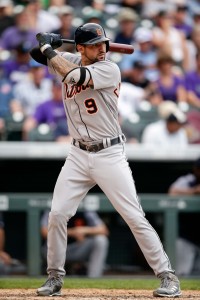 Nicholas Castellanos, OF/3B ($7.6MM projected arb salary): Castellanos' overall .272/.320/.490  was above-average but not outstanding. However, the former top prospect ranked fifth in the Majors in hard-contact rate (among qualified hitters), and Statcast credited him for the 10th-highest number of barreled balls in all of Major League Baseball.
Castellanos comes with significant defensive questions, as he's been a staggering 64 runs below average in 4400 innings at third base (per Defensive Runs Saved) and eight runs below average in just 211 innings in the outfield. He's not exactly cheap, but the batted-ball profile could make him intriguing to a team that believes he could improve with additional reps in the outfield.
Alex Wilson, RHRP ($2.1MM projected arb salary): The 31-year-old righty is coming off the worst season of his career (4.50 ERA, 6.3 K/9, 2.3 BB/9, 1.05 HR/9, 41.6 percent ground-ball rate), but he was a quality bullpen piece for the Red Sox and Tigers from 2014-16. During that time, Wilson logged a 2.47 ERA in 171 1/3 innings of work, albeit with a pedestrian 5.6 K/9 mark against a more encouraging 1.9 BB/9 clip. He's no stranger to working multi-inning stints and represents an affordable middle relief option.
Longer-Term Assets
Michael Fulmer, SP (pre-arbitration): Fulmer, obviously, would command the largest return of anyone the Tigers could make available. The 2016 AL Rookie of the Year is controlled for another five full seasons and won't reach arbitration until next winter, when he qualifies for Super Two status. Fulmer was carrying a 3.06 ERA and 3.24 FIP with 6.3 K/9, 2.0 BB/9, 0.51 HR/9 and a 50.4 percent ground-ball rate through his first 123 2/3 innings this season before his production fell off a cliff. He ultimately underwent surgery to repair the ulnar nerve in his right arm in mid-September, bringing his sophomore season to a close.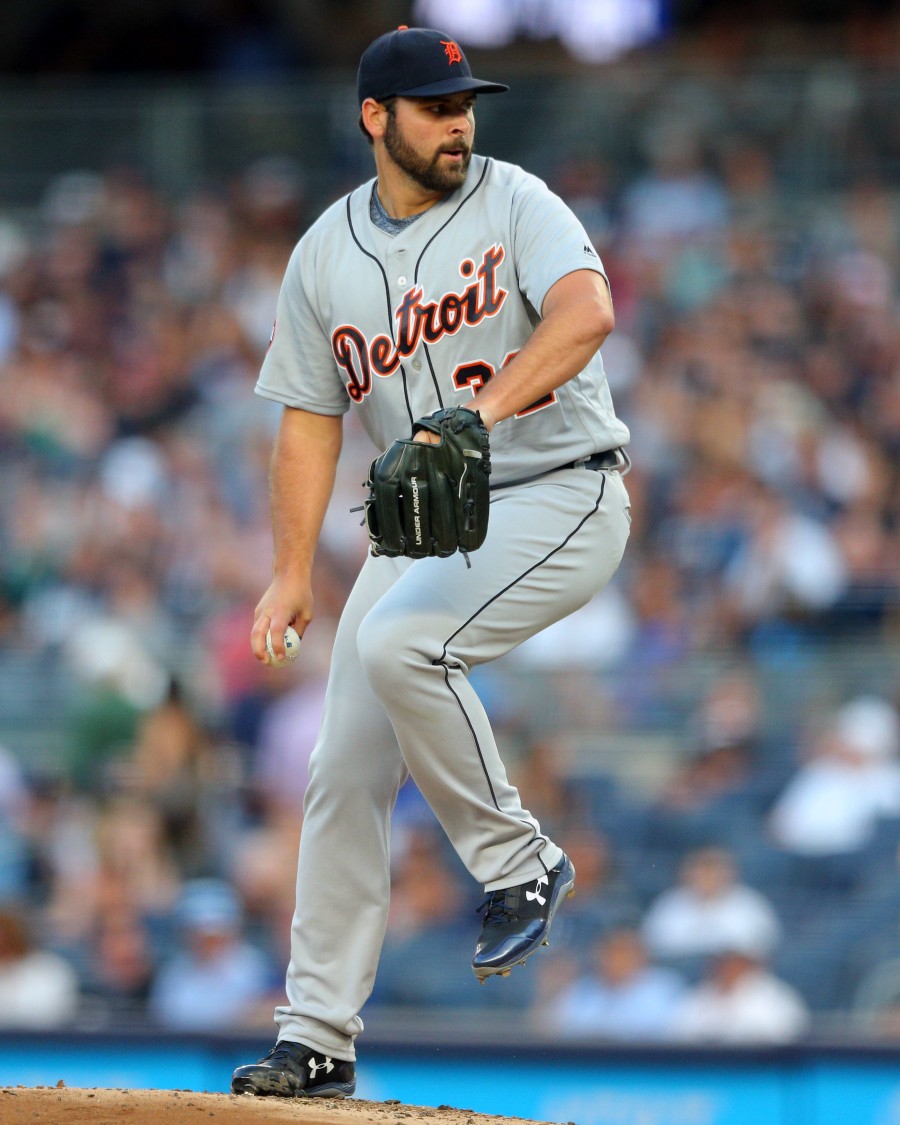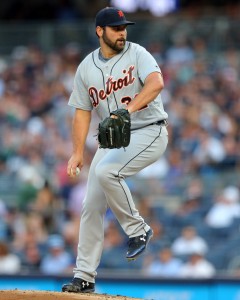 The Tigers could extract a king's ransom for Fulmer, though some teams may be wary of paying top dollar (in terms of prospects) for a pitcher coming off elbow surgery without first seeing that he's rebounded to an extent. There's little urgency to trade Fulmer when he can be controlled for the next half decade, but the dearth of high-quality arms available on the trade market could motivate a club to put together a massive offer.
Shane Greene, RHRP ($1.7MM projected arb salary, controlled through 2020): Greene showed plenty to like in his first full season as a reliever, averaging 9.7 K/9 with a 47.4 percent ground-ball rate and a heater that averaged 95 mph en route to a 2.66 ERA through 67 2/3 innings. However, he also posted just an 8.6 percent swinging-strike rate, averaged 4.5 walks per nine and allowed a huge 41.3 percent hard-contact rate. That's not ideal for a late-inning reliever, of course, though Greene's strong spin rate on his slider (which ranked 20th of 173 relievers who threw the pitch at least 100 times) could give teams optimism that there's some untapped potential.
James McCann, C ($2.3MM rojected arb salary, controlled through 2020): McCann won't turn 28 until next summer, and he's coming off the best offensive season of his career, having slashed .253/.318/.415 with a career-best 13 homers. He's long had his share of struggles against righties, but the right-handed-hitting McCann has absolutely obliterated left-handed pitching in his career, as evidenced by a .287/.346/.538 batting line (including .298/.371/.558 in 2017). McCann has thrown out 37 percent of would-be base thieves in his career, though he drew poor marks from Baseball Prospectus for his pitch framing and blocking in 2017. (He was solid in both regards in 2016.) A contender in need of an upgrade behind the dish (e.g. the Nationals) could try to pry McCann away from the Tigers, as he almost certainly won't be a part of the next competitive Detroit club.
Mikie Mahtook, OF (pre-arbitration): The Tigers have only had Mahtook for one year, having successfully bought low on the former first-rounder last February in a trade with the Rays. The 28-year-old batted .276/.330/.457 through 379 trips to the plate with Detroit. Mahtook has played all three outfield spots, and while most metrics aren't kind to him in center field, he's drawn solid UZR marks in the corners (DRS doesn't care for his glovework anywhere, while Statcast pegged him as a neutral defender in 2017). Detroit can hang onto him for another four years, so there's no rush to move him. The return, at present, would probably be fairly minimal. However, another solid year — perhaps with greater playing time — could bolster intrigue.
Miguel Cabrera, 1B/DH (six years, $192MM remaining): It's almost unfathomable to envision a Cabrera trade on the heels of a .249/.329/.399 (92 OPS+) season when he's owed a staggering average of $32MM over the next six seasons. The former MVP was diagnosed with a pair of herniated disks in his back in September and will play next season at the age of 35. If Cabrera were a free agent right now, he'd earn a mere fraction of that remaining commitment. No one would take on his contract — all of which may be moot, as he also has full no-trade protection.
Salary Dump Candidates
Jordan Zimmermann (three years, $74MM remaining; full no-trade clause), Victor Martinez (one year, $18MM remaining; full no-trade clause)
The Tigers would love to shed either of these contracts, but it's difficult to see any takers lining up — especially for Zimmermann. Detroit can hold out some hope that Zimmermann will rebound in 2018, which would position him as a more plausible trade candidate after the 2018 season, when his no-trade provision drops from all 29 other teams to a limited 10-team clause. That's a lot to expect, though, considering his diminished velocity, strikeout rate and ground-ball rate (to say nothing of a skyrocketing home run rate).
Martinez, meanwhile, just turned 39 years old and is coming off a season in which he hit just .255/.324/.372 and was limited to 435 plate appearances, in part due to a pair of DL stints for an irregular heartbeat. His value is at an all-time low, and he's been mentioned as a speculative release candidate more than a potential trade piece.