Five months after being traded from the Mets to the Indians, Jay Bruce is back in New York. The Mets announced on Tuesday that Bruce has re-signed with the team on a new three-year deal. Bruce, a client of Sosnick, Cobbe & Karon, will reportedly be guaranteed $39MM on the contract and will also pick up a partial no-trade clause that allows him to annually specify five teams to which he cannot be traded. A press conference will be held on Wednesday morning (at which point, presumably, a corresponding 40-man roster move will also be announced).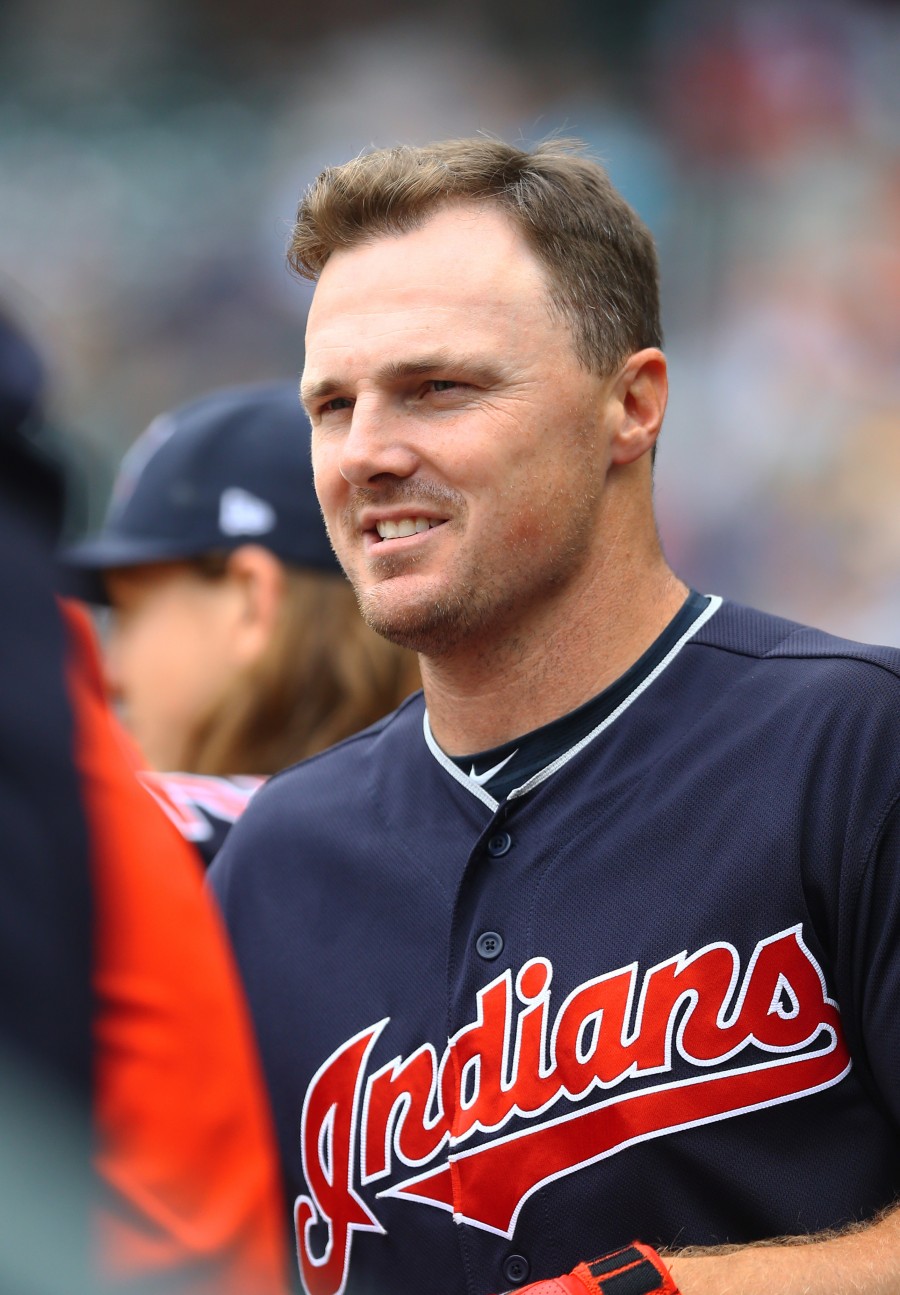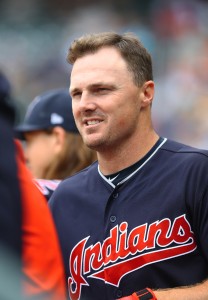 The three-year deal for Bruce reportedly comes with a $3MM signing bonus that'll be paid out in $1.5MM installments in 2019 and 2020. He'll earn $10MM this coming season as well as $13MM in both 2019 and 2020.
"I'm excited to return to the Mets to help finish what we set out to do at the beginning of last season and return to the postseason for the best fans in baseball," said Bruce in a statement issued via the team's press release. "We have a terrific group of guys in place and I'm excited to get back to work."
Bruce has long been a reported target of the Mets, and Mike Puma of the New York Post reported hours before the signing that the two sides had been in contact in the days leading up to the agreement. New York has been seeking an outfielder that can also serve as an insurance policy at first base in the event that young Dominic Smith continues to struggle, and Bruce fits that description to some degree. While Bruce's experience at first base is limited, he did appear in 12 games at first base with the Mets this past season and worked out there quite a bit before seeing in-game action at the position.
It's been something of a tumultuous ride for Bruce with the Mets, as he struggled mightily after initially being acquired prior to the non-waiver trade deadline in 2016. Bruce finished that '16 campaign well but sat through an offseason rife with trade rumors swirling around his name. The Mets reportedly shopped Bruce extensively but weren't able to drum up much interest. Instead, Bruce returned to Queens and significantly bolstered his stock with a .266/.334/.538 slash in the season's first half. That production led to a trade to Cleveland, where Bruce continued to hit well down the stretch and in the postseason.
Overall, Bruce turned in a strong .254/.324/.508 slash with a career-best 36 home runs during the regular season. Cleveland's stay in the postseason was rather abbreviated in nature, but Bruce's .278/.333/.667 slash and two homers — one of which was a dramatic, game-tying solo shot off David Robertson in the bottom of the eighth inning in Cleveland — certainly helped the Indians push the American League Division Series to five games. Now, Bruce will return to an organization that has come to value his presence not only in the lineup but also in the clubhouse.
"Jay has proven to be a leader both on and off the field while continuing to produce at a high level throughout his major league career," GM Sandy Alderson said in a statement announcing the deal. "We're glad to have Jay back in the fold as we continue our pursuit to return to the postseason."
[Related: Updated New York Mets depth chart and New York Mets payroll]
The Mets have informed Bruce that he'll likely play some first base this time around, tweets Puma, though it stands to reason that the amount of time he sees at the position will be tied directly to how well the 22-year-old Smith is able to adjust to big league pitching. (Smith hit just .198/.262/.395 through 183 plate appearances as a rookie in 2017.) Of course, Bruce also figures to see plenty of time — if not the majority of his time — in the outfield corners. Currently, the Mets have Yoenis Cespedes, Juan Lagares, Michael Conforto and Brandon Nimmo in their outfield mix, though Lagares' name has been mentioned frequently in trade rumors and Conforto is returning from significant shoulder surgery.
Between Conforto's shoulder injury, Smith's inexperience and the litany of maladies that prevented Cespedes and Lagares from taking the field with regularity in 2017, it seems likely that new manager Mickey Callaway (who knows Bruce well already from his two months in Cleveland) should have ample opportunity to get Bruce into the lineup.
Remarkably, despite the fact that we're now into the middle third of January, Bruce's $39MM guarantee is the second-largest guaranteed sum to which any position player has agreed this winter. (Bruce's former Indians teammate, Carlos Santana, has the largest agreement at $60MM in Philadelphia.) Of the top 20 players on MLBTR's top 50 free agent rankings back in November, just seven have found new homes, including Bruce. MLBTR's projection of a three-year, $39MM pact for Bruce proved to be accurate, albeit with a different team.
ESPN's Jerry Crasnick first reported the agreement (on Twitter). Ken Rosenthal of The Athletic tweeted the terms of the deal. USA Today's Bob Nightengale reported the annual breakdown of the deal (Twitter links). The New York Post's Ken Davidoff reported the partial no-trade clause (Twitter link).
Photo courtesy of USA Today Sports Images.