This is the latest entry in MLBTR's 2017-18 Offseason In Review series.  Click here to read the other completed reviews from around the league.
While the Dodgers will again look to contend for another pennant, their primary offseason moves focused on setting the team up for the future.
Major League Signings
Trades And Claims
Notable Minor League Signings
Pat Venditte, Cesar Ramos, Zach Neal, Rocky Gale, Travis Taijeron, Jesen Therrien, Justin De Fratus, Donovan Solano, Tyler Colvin, Manny Banuelos, Brian Schlitter, Guillermo Zuniga (international signing, $205K bonus)
Notable Losses
Yu Darvish, Brandon Morrow, Curtis Granderson, Tony Watson, Grant Dayton, Gonzalez, McCarthy, Kazmir, Culberson, Avilan, Ravin, Andre Ethier, Franklin Gutierrez (note: Ethier and Gutierrez are still free agents)
Dodgers 25-Man Roster & Minor League Depth Chart; Dodgers Payroll Overview
Needs Addressed
Even while still boasting the league's largest payroll over the last five seasons, Dodgers executives often spoke of their desire to manage spending in a more efficient manner.  This winter, the opportunity finally struck for the club to achieve that goal, via a fascinating five-player trade with the Braves that allowed the Dodgers to duck under the $197MM luxury tax threshold.
A reminder: each team's payroll in terms of pure dollars is different from their payroll as calculated for the purposes of the competitive balance tax.  The latter is generated by the average annual value of contracts, and thus while Matt Kemp by himself was owed roughly as much the Brandon McCarthy/Adrian Gonzalez/Scott Kazmir/Charlie Culberson quartet, the Dodgers' tax number was lowered because Kemp's money is spread out over both 2018 and 2019, whereas the other four players were under contract only through 2018.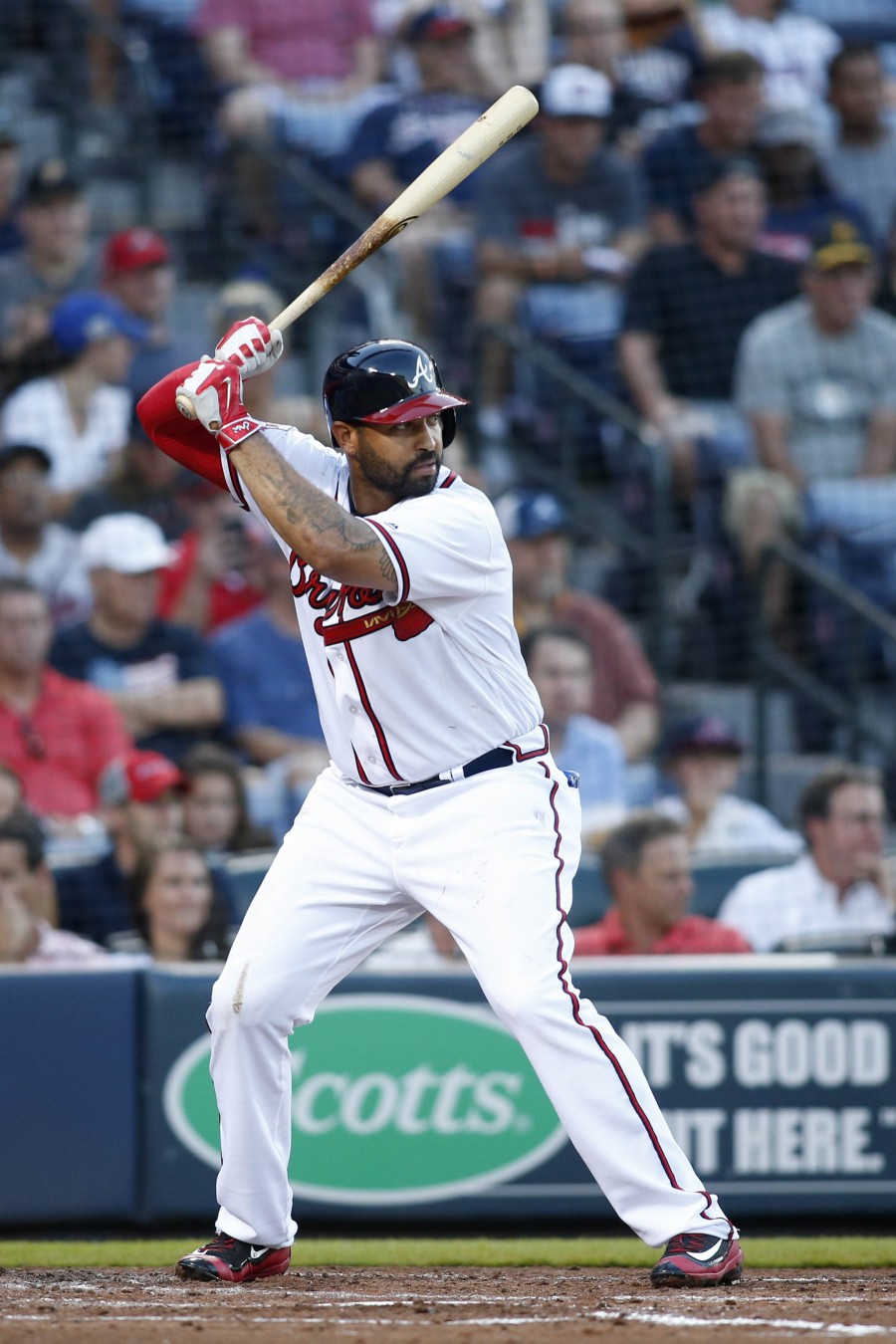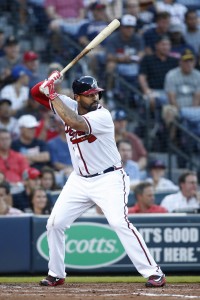 The upshot is that, after paying almost $150MM over the last five seasons in tax penalties, the Dodgers have reset their tax counter and will only be charged at the first-time offender rate should they surpass the threshold next offseason.  It is safe to assume that L.A. is indeed preparing itself to soar over the tax line once more, as the team has now positioned itself to be players in the star-studded 2018-19 free agent market.  Beyond just dreams of, say, Bryce Harper wearing Dodger blue, the club also has some in-house players hitting the market, chief among them Clayton Kershaw (via an opt-out clause in the ace's current contract).  All signs are currently pointing to Kershaw continuing his relationship with the team, even if a formal extension might not be worked out until after the season is over.
The Braves trade has much more import in terms of finances than did in on-field impact for the Dodgers.  Gonzalez and Kazmir were complete non-factors due to given their recent injury problems, McCarthy was a useful arm last season but was himself limited by injury to just 155 2/3 IP over three years in Los Angeles, and Culberson was expendable given the Dodgers' other infield depth.
As for Kemp, the Dodgers spent much of the offseason unsuccessfully trying to find a trade partner for the veteran outfielder, and thus Kemp now looks to be part of the team's left field mix on Opening Day.  Kemp, for his part, lost almost 40 pounds over the offseason and hit well in Spring Training.  While L.A. would surely still prefer to leave left field to just Joc Pederson, Enrique Hernandez, and Trayce Thompson, Kemp may still have something left in the tank — he was still a league-average bat last year, despite an unusual reverse-splits performance that saw him struggle against left-handed pitching.  With some judicious platooning and late-inning defensive removals, Kemp could still be a productive player in 2018.
The Dodgers' other big trade of the offseason saw them respond to the losses of Tony Watson and Grant Dayton by acquiring a new left-handed reliever in Scott Alexander, via a three-team swap with the White Sox and Royals.  Alexander posted a 2.48 ERA and a sky-high 73.8% grounder rate over 69 innings for Kansas City last season, and with five years of control remaining, Alexander projects as a long-term piece within the Dodgers' bullpen.  The team did have to give up a quality reliever in Luis Avilan in the trade, though the Dodgers are hopeful that other right-handed options (waiver claim J.T. Chargois or rookie Wilmer Font) can help pick up the slack.
In a move geared as much towards clubhouse chemistry as on-field performance, Los Angeles re-signed Chase Utley to a two-year, $2MM contract.  Utley will resume his role as a left-handed bench bat, part-time second baseman and behind-the-scenes leader as he looks to cap off his career with one more World Series ring.
Questions Remaining
In a way, the Dodgers' winter was a microcosm for all of Major League Baseball during the quiet 2017-18 offseason — rather than spend big on splashy trades or free agent signings, the Dodgers were all about belt-tightening.  An estimated $30MM per season in competitive balance tax overages is no small matter even for a big-market team like the Dodgers, and one can't fault the club for seeking out a creative route to finally solve its tax problems.  As noted earlier, it wasn't as if Los Angeles was counting on Gonzalez or Kazmir to be prime contributors in 2018, and McCarthy carries as many question marks as Kemp going into the season, so the baseball impact of the move was pretty negligible.
Of course, there was a version of this deal that would've been much more impactful for the Dodgers, as they reportedly floated an offer to the Marlins that involved sending Gonzalez, Kazmir, and McCarthy to Miami to help offset costs in a Giancarlo Stanton trade.  The Dodgers had some wariness about acquiring such a pricey player who would have to be deployed as an outfielder into his late 30's, though certainly the Dodgers felt obligated to at least check on the slugger, particularly since Stanton (who was born in Los Angeles) listed the Dodgers as one of four teams he'd approve a deal to join, via waiving his no-trade protection.  Instead, the Marlins balked at the Dodgers' offer and instead dealt Stanton to the Yankees.
After being a "finalist" of sorts for Stanton and missing out, the Dodgers also fell short on their pursuit of Shohei Ohtani, despite being one of the seven teams selected for the final stage of in-person presentations to the Japanese star.  This led to some hard feelings on Kershaw's part, as the southpaw criticized Ohtani's representation for allegedly misrepresenting the Dodgers' chances at a deal (Kershaw felt no NL teams had a realistic shot since Ohtani was intent on regular at-bats, and thus needed a DH position).  The Dodgers' West Coast location and history with Japanese talent made him one of the big favorites for Ohtani's services, though it was the local rival Angels who ultimately landed the two-way star, which must've been an added sting for Los Angeles' blue team.
With no Stanton, no Ohtani, and no other truly high-profile moves, the relatively quiet nature of the Dodgers' offseason has left some fans and pundits grumbling that the team did little to actually improve itself.  In fairness, the Dodgers did finish just one game away from a world championship in 2017, so the argument can certainly be made that not much needed to be done to an already successful core group of talent.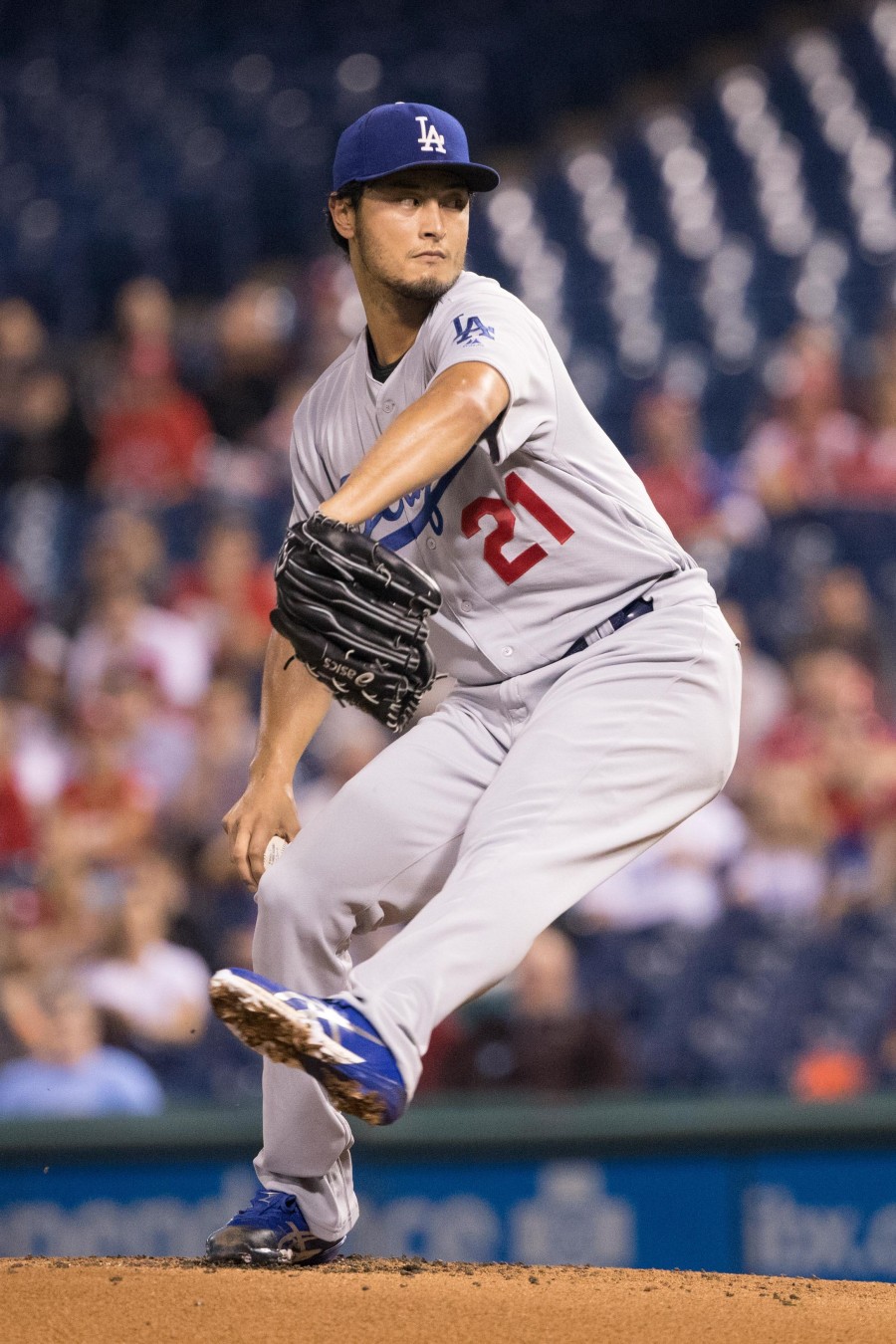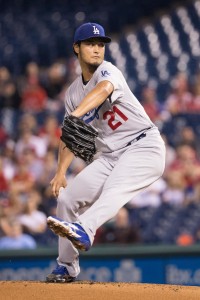 Quite a bit had to go right for L.A. last season, however, to make that postseason run.  The Dodgers were one of baseball's best teams despite a league-high 38 separate DL stints for players in 2017, and while some of the most injury-prone members of that list are no longer on the roster, all five members of the projected starting rotation (Kershaw, Alex Wood, Rich Hill, Kenta Maeda, Hyun-Jin Ryu) missed time due to injury.  This will leave Los Angeles short on proven replacements in the event of more injuries, as McCarthy is now in Atlanta, top prospect Julio Urias is possibly out for the season recovering from shoulder surgery, and, most notably, Yu Darvish is now a Chicago Cub.
The Dodgers kept their eye on Darvish for much of the offseason and even floated a six-year offer to the right-hander, though that deal only worth around $100MM, rather than the $126MM Darvish eventually landed from the Cubs.  The Darvish offer was also dependent on the team being able to unload some other salary to stay under the tax threshold, so this was an instance where the Dodgers' sudden lack of payroll flexibility may have cost them a top-tier player.
Font, Brock Stewart, Ross Stripling, and top prospect Walker Buehler now represent the Dodgers' first line of starting pitching depth.  It's not a bad group to have on paper, though the case could be made than even more depth is necessary given the starting five's significant injury histories.  Veteran Tom Koehler was signed to provide innings as a swingman, though he may be facing a lengthy absence after suffering a mild AC strain.  With Stripling and Font potentially needed in the bullpen (which lost two workhorses in Avilan and Brandon Morrow), Los Angeles could look into picking up another veteran starter on a minor league deal.  One possibility could even be a reunion with Kazmir, who was just released by the Braves.
Speaking of depth, Justin Turner's broken wrist leaves the Dodgers without their star third baseman until probably May.  Turner's injury will see Logan Forsythe take over third base, leaving second base to a platoon of Utley against right-handed pitching and either Hernandez or Austin Barnes against southpaws.  In a bigger-picture sense, Turner's absence leaves the Dodgers without a key player for at least the first part of the season, and wrist injuries can sometimes linger long after a player returns to the lineup.  Turner's proven bat was a necessary component of the starting nine, given that it isn't out of the question that Cody Bellinger experiences a sophomore slump, Chris Taylor declines after his breakout season, or Yasiel Puig reverts to his past inconsistency.
Overview
As more big contracts from the pre-Andrew Friedman/Farhan Zaidi era come off the books and more controllable younger players (i.e. Corey Seager, Bellinger, Taylor) emerge into larger roles, you can see how the Dodgers are positioning themselves for a more cost-effective future that still keeps them among baseball's elite.  While critics could wonder why the team didn't specifically bolster itself for another run in 2018, the Dodgers obviously don't see their contention window closing anytime soon.  More moves could also come at the trade deadline, though a bit more creativity will be required by the front office to both keep payroll under $197MM while still adding reinforcements for another pennant drive.
What's your take on the Dodgers' winter?  (Link for app users.)[polldaddy poll=9968344]
Photos courtesy of USA Today Sports Images