The expectation had been that the 2018-19 free agent class would feature superstars at a variety of areas: starting pitcher (Clayton Kershaw), closer (Craig Kimbrel), corner outfield slugger (Bryce Harper), shortstop (Manny Machado), third baseman (Josh Donaldson), and center fielder (Charlie Blackmon). But the Rockies hammered out a deal with Blackmon that will keep him in Colorado.
Perhaps it was somewhat overlooked, though, that another top-shelf, up-the-middle outfield talent was (and still is) a part of this free-agent gold mine. Diamondbacks center fielder A.J. Pollock, who is over a year younger than Blackmon, is also slated to test the open market after the 2018 campaign. And his early showing this season suggests he could step right into Blackmon's shoes as the featured center fielder.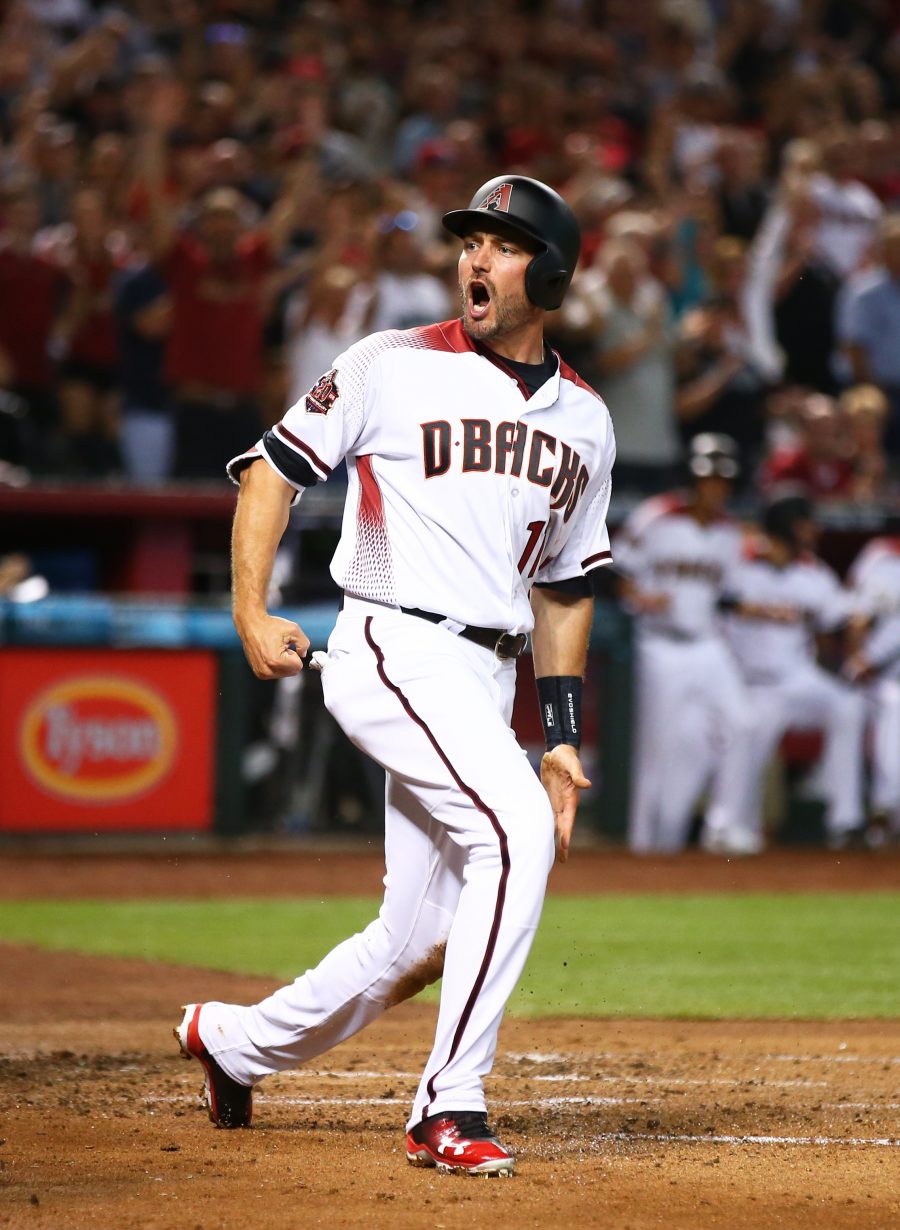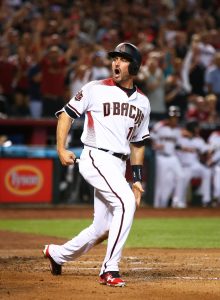 It's important to emphasize that Pollock is not just some flash in the pan. He has been a MLB powerhouse before. Back in 2015, the then-27-year-old turned in a stunning campaign for the D-Backs, slashing .315/.367/.498 while driving twenty home runs, swiping 39 bags, and providing top-end glovework in center.
That output, which followed an excellent but injury-shortened 2014 effort, was valued in the range of 7 WAR. A career year? Perhaps. But nothing stood out as particularly unsustainable; Pollock carried a healthy but hardly otherworldly .338 batting average on balls in play. Ultimately, that kind of output over a full season just isn't possible without supreme talent.
Pollock, really, was Blackmon before the bearded wonder came into his own as a power-speed force. Then came a terrible elbow injury that cost Pollock almost all of the 2016 season. He returned with a quality showing in 2017 — a league-average (park-adjusted) .266/.330/.471 slash with 14 home runs and twenty steals — but produced more as a high-quality regular than a superstar and missed nearly a third of the season with a groin injury.
At the outset of the current season, MLBTR's Tim Dierkes graded Pollock the ninth-best free agent on the upcoming market. Health, he rightly emphasized, would be a major factor in Pollock's market. Dierkes certainly did not short Pollock's talent in suggesting he could conceivably play his way into a deal in the range of the five-year, $80MM deal signed by Lorenzo Cain. Perhaps, though, there's greater potential earning upside even than that for a player who has already established a lofty ceiling and who is still relatively youthful.
Thus far in 2018, after all, Pollock has had that 2015 look about him. He has already blasted ten long balls and stolen seven bags. He's sporting an excellent .292/.356/.689 slash despite only carrying a .296 BABIP. Statcast numbers (.422 wOBA vs. .405 xwOBA) largely support his output. And the early returns from defensive metrics suggest that Pollock is still a well-above-average fielder in center — an area he shines in relation to Blackmon and perhaps even Cain, whose grades have trended more toward average in recent years.
No matter how things turn out, Pollock's somewhat worrying history of elbow surgeries will likely weigh on his market. And the holes in his track record won't be closed up retrospectively. Still, if Pollock can sustain a substantially above-average offensive performance over the duration of the 2018 campaign — and, of course, remain healthy along he way — he could have a free-agent case that is in many ways as compelling as the one Blackmon decided to forego.
Photo courtesy of USA Today Sports Images.