Earlier Saturday, we ran down pending free-agent hitters who have enjoyed good to great years with trips to the open market around the corner. We'll do the opposite with this list, which admittedly could consist of several more players, as evidenced by the cavalcade of underwhelming hitters set to hit the open market. However, in the interest of keeping this piece at a reasonable length, we'll stick with prominent soon-to-be free agents who have hurt themselves with disappointing performances in 2018. As was the case before, we'll focus on players who have accrued at least 150 plate appearances this season.
Catchers:
Jonathan Lucroy, Athletics: Long one of the majors' elite all-around catchers, Lucroy is now in the throes of his second consecutive subpar season. The 32-year-old Lucroy, who sat on the open market for all of last winter until finally signing in mid-March, has limped to a career-worst .240/.296/.326 line (72 wRC+) with two home runs and a meek .086 ISO in 335 plate appearances in Oakland. Defensively, Lucroy's slide from a tremendous pitch framer to a below-average one has continued.
Brian McCann, Astros: As is the case with Lucroy, McCann looks like a respected backstop whose best days are long gone. Before undergoing knee surgery in early July, McCann slashed an unappealing .206/.283/.323 (71 wRC+) with five homers and a career-low .116 ISO over 173 PAs. At the same time, the 34-year-old struggled in the pitch-framing department. Expectations are that McCann will return in 2018, but it's doubtful the seven-time All-Star will be able to rebuild his stock to a meaningful extent leading up to free agency.
Matt Wieters, Nationals: Yet another catcher who garnered plenty of hype earlier in his career, Wieters may not even be in line for a major league contract in the offseason. The 32-year-old has been a downright terrible hitter since last season, as his 63 wRC+ across 618 PAs indicates, and Baseball Prospectus doesn't regard Wieters as a particularly valuable pitch-framing backstop.
First basemen: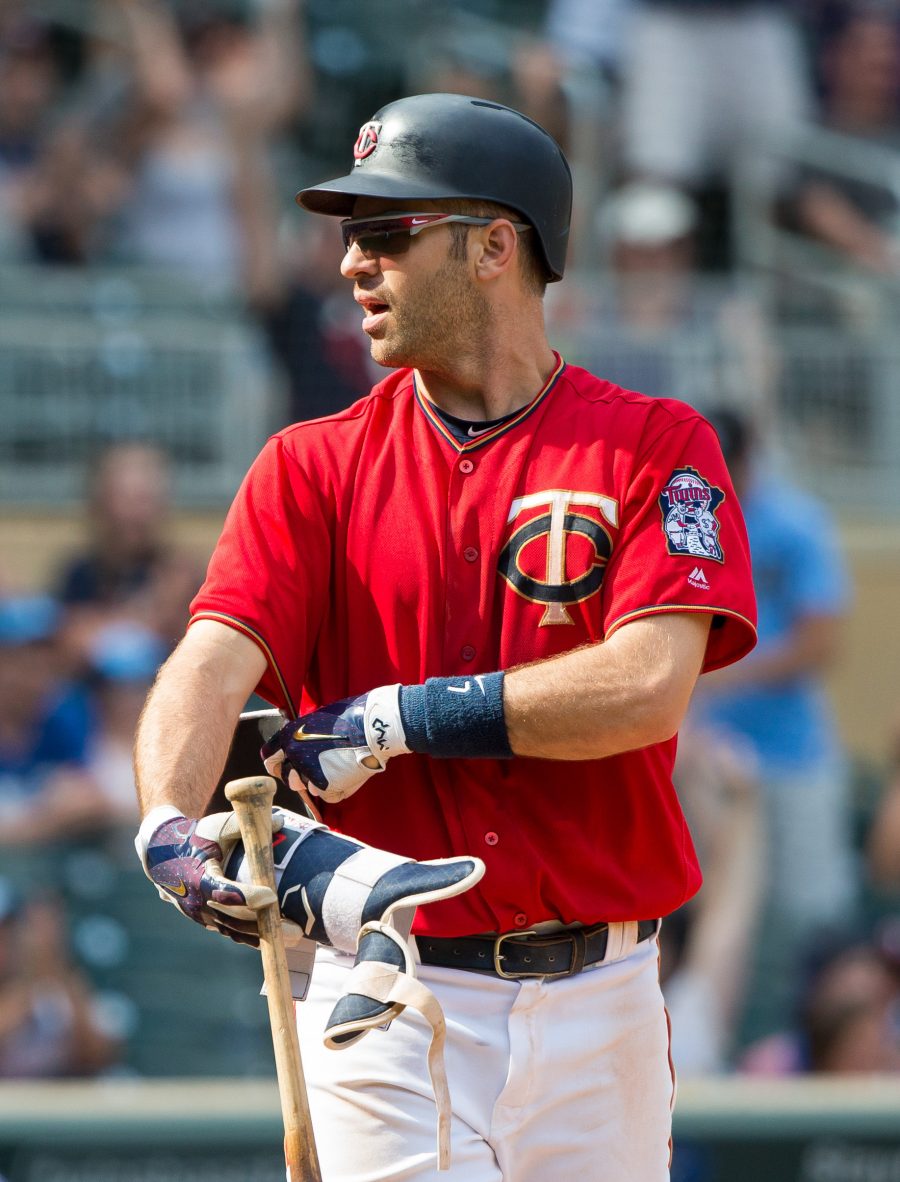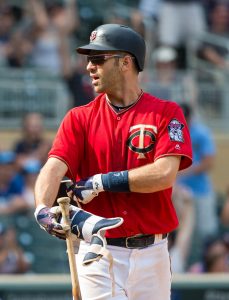 Joe Mauer, Twins: Mauer can still get on base, evidenced by his .346 OBP, but the ex-superstar's power looks to be completely gone. The 35-year-old (36 next April) has only recorded an .087 ISO and three homers in 365 PAs this season. That's not going to cut it for a first baseman, nor is Mauer's overall line of .267/.346/.354 (93 wRC+). Mauer's only a year removed from serving as a decent regular for the Twins, though, so perhaps there's hope that the former catcher will be able to bounce back if he continues his career in 2019.
Logan Morrison, Twins: Morrison isn't a true free agent-to-be yet, as he has an $8MM club option for 2019. But the Twins are likely inclined to buy that out for $1MM, considering Morrison has been a massive disappointment this year. On the heels of what seemed like a breakout season with the Rays in 2017, I implored someone to sign Morrison as a free agent when he remained on the market in February. In hindsight, that wasn't the best call (excuse the colorful language here), as the 30-year-old Morrison has batted a horrid .186/.276/.368 (74 wRC+) with merely OK power numbers (15 homers, .182 ISO) during his 359 PAs with the Twins. Statcast has liked Morrison better than his actual results, per the enormous distance between his wOBA (.284) and his expected wOBA (.355), but that's probably not of much consolation to the Twins.
Lucas Duda, Royals: Duda was a good hitter for the majority of his Mets tenure, which ran from 2010-17, but the Royals haven't benefited from his presence in 2018. Since signing a one-year, $3.5MM contract with the Royals last winter, the 32-year-old Duda has scuffled to a .239/.309/.400 line (91 wRC+) and a replacement-level fWAR over 285 PAs. Along the way, the powerful Duda has posted a career-worst ISO (.161) and only 10 HRs. If it was hard for Duda to land a deal to his liking last winter, it should be all the more difficult for him during the upcoming offseason.
Second basemen:
Brian Dozier, Dodgers: At times, including his 42-home run season in 2016, Dozier has been one of the greatest power-hitting second basemen ever. Now, the 31-year-old's a roughly league-average hitter (.228/.313/.421 with a 98 wRC+ in 498 PAs), albeit one who has still shown some pop in 2018 (19 HRs, .194 ISO). I took an in-depth look at Dozier's middling season in June, and it hasn't really gotten much better since then. Although, since the Twins traded Dozier to the Dodgers last month, he has raked in a limited sample of work.
DJ LeMahieu, Rockies: LeMahieu has been on the disabled list three times this season and hasn't performed that well when healthy. A .300-plus hitter in each of the previous three seasons, LeMahieu has batted a toothless .271/.319/.419 (82 wRC+) in 371 PAs this year. However, the 30-year-old LeMahieu has deserved better in the eyes of Statcast, which credits him with a .349 xwOBA that far outpaces his .318 wOBA.
Logan Forsythe, Twins: Forsythe, who joined the Twins as part of the package they received from the Dodgers for Dozier, has mimicked Dozier in performing much better for his new team. The sample size is tiny, though, and overall, the 31-year-old has hit an ugly .234/.296/.315 (73 wRC+) in 243 PAs. Forsythe, who was one of the game's steadiest second basemen with the Rays from 2015-16, has chipped in a meager two homers and an unimposing .081 ISO in 2018.
Neil Walker, Yankees: Even though he was a solid offensive second baseman with the Pirates, Mets and Brewers from 2010-17, the 32-year-old Walker had an awful time trying to find a contract last winter. He finally signed with the Yankees on a one-year, $4MM pact in March, but it hasn't worked out as hoped for either party.  The switch-hitting Walker has batted a weak .227/.300/.340 (74 wRC+) with six HRs and a .113 ISO in 277 PAs in pinstripes.
Shortstop:
Alcides Escobar, Royals: Escobar has never been much of a threat at the plate, but he's now borderline unplayable. Among qualified hitters, the 31-year-old Escobar ranks last in wRC+ (41), having hit .202/.253/.273 in 413 PAs.
Third basemen: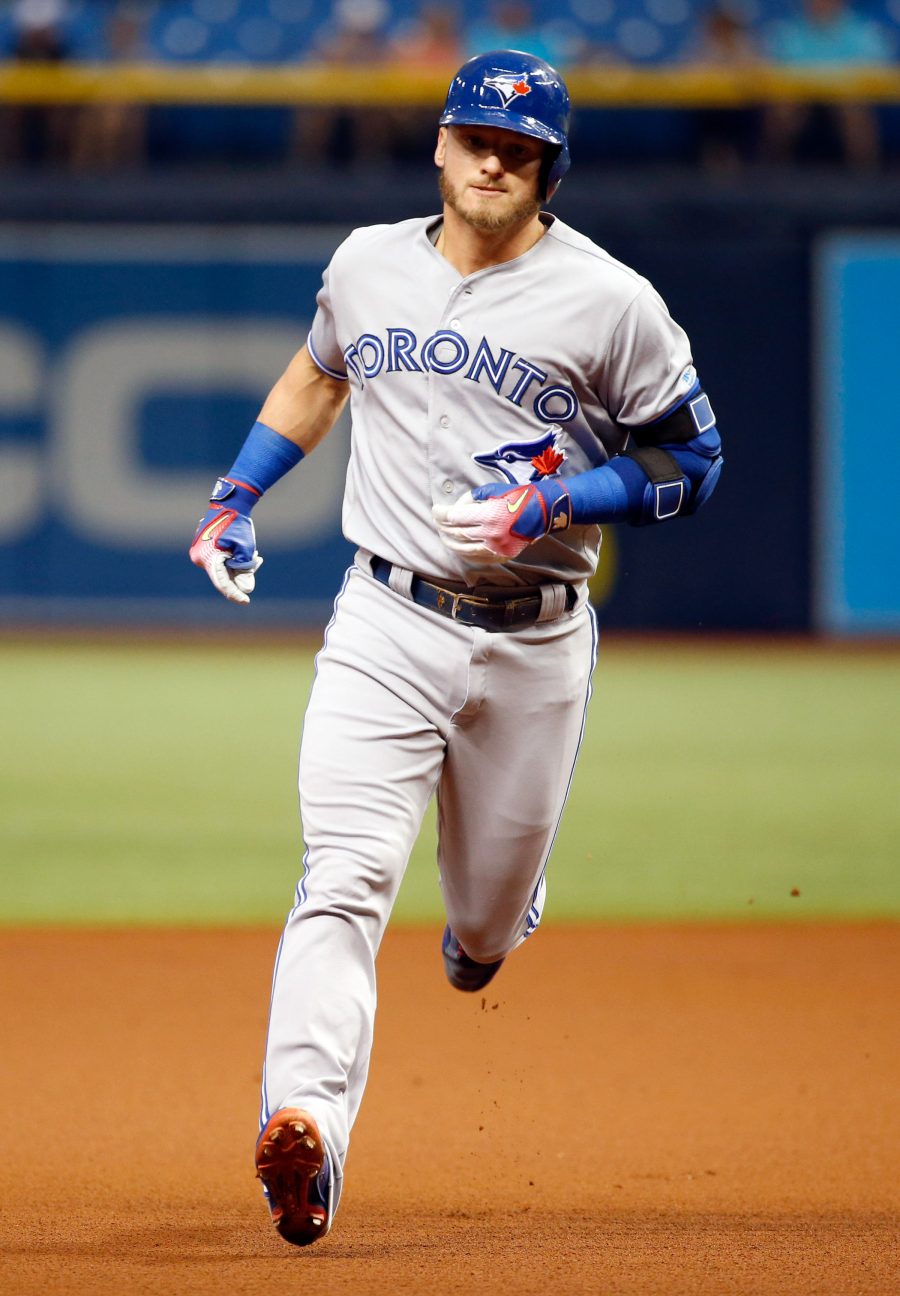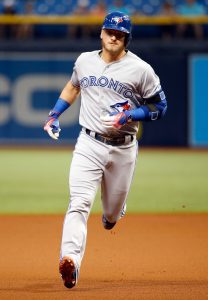 Josh Donaldson, Blue Jays: One of the biggest names on this list and its most recent MVP winner (2015), Donaldson hasn't played since May 28 on account of an injured calf. When he has taken the field this year, Donaldson has produced more like a mediocre hitter than the elite player he was from 2013-17, as he has slashed .234/.333/.423 (104 wRC+) with five homers and a .190 ISO in 159 PAs. If Donaldson makes it back this season, the soon-to-be 33-year-old will attempt to rebuild his stock in advance of free agency, but neither his age nor the injury issues he has endured will help his cause.
Adrian Beltre, Rangers: Indications are that Beltre will only play for the Rangers if he returns at all in 2019, which would be his age-40 season. Based on Beltre's apparent unwillingness to explore the market and his meager production this season, he's seemingly not in line to receive a large payday over the winter. The future Hall of Famer has finally looked mortal at the plate this season, having compiled a .278/.333/.398 line (94 wRC+) with seven long balls and a .120 ISO in 345 PAs.
Outfielders:
Marwin Gonzalez, Astros: Gonzalez's performance in 2017 was among many tremendous showings for the World Series-winning Astros in 2017, though the utilityman has taken sizable steps backward this season. While the 29-year-old (30 next March) has been more average than bad, as his 99 wRC+ (.242/.326/.389) in 406 PAs proves, he's not the 4.0-fWAR star he was a year ago. Bad timing for Gonzalez with free agency around the corner.
Carlos Gomez, Rays: When the Rays added Gomez on a one-year, $4MM guarantee last March, it looked like a steal for the club. Eight months later, it's fair to say the minimal gamble hasn't worked out for Tampa, for which Gomez has offered a .218/.309/.354 slash (88 wRC+) with a .136 ISO (down 73 points from 2017) in 350 PAs. It wasn't easy for Gomez to find a deal last winter, and given that he'll turn 33 in March and will probably be coming off an unimpressive season, the upcoming winter could be even colder for the former standout.
Hunter Pence, Giants: A three-time All-Star and a two-time world champion, Pence has had an outstanding career, but we've perhaps reached the point where the 35-year-old should walk away. He's .215/.252/.289 hitter (46 wRC+) with a single homer and a .074 ISO in 159 PAs so far this season.
Matt Joyce, Athletics: Joyce was a 25-HR hitter and 2.6-fWAR player for the Athletics in 2017, the first season of a two-year, $11MM contract. This season, even though the A's are serious contenders, he hasn't been part of the solution. Joyce, 34, has posted a .203/.311/.359 line (87 wRC+) with only seven homers across 226 PAs, though the seismic gap between his wOBA (.297) and xwOBA (.346) suggests that he hasn't been close to as bad as his results say.
Photos courtesy of USA Today Sports Images.