Twins star Brian Dozier entered 2018 off an extraordinary three-year stretch of power hitting for a second baseman. Dozier combined for 104 home runs during that 2,100-plate appearance span, including 42 in 2016 – an American League record at his position. Although Dozier became a household name because of his ability to hit the ball over the fence, he has been a well-rounded player since his first full season (2013), evidenced by the 22.2 rWAR/21.7 fWAR he racked up between then and this year.
Dozier's recent excellence has come under the team-friendly extension he signed as a less established player heading into the 2015 season. That contract – a four-year, $20MM pact – has been one of the biggest bargains in baseball lately, but unfortunately for the Twins, it's on the cusp of expiring. Dozier is now two-plus months into the last year of his deal, and indications are that he'll test the open market after the season. The 31-year-old made it clear over the winter that he was interested in an extension – "I've said I wanted to stay here since forever, but I've really vocalized it the last couple years," he declared – but the Twins didn't reciprocate and talks on a new deal died.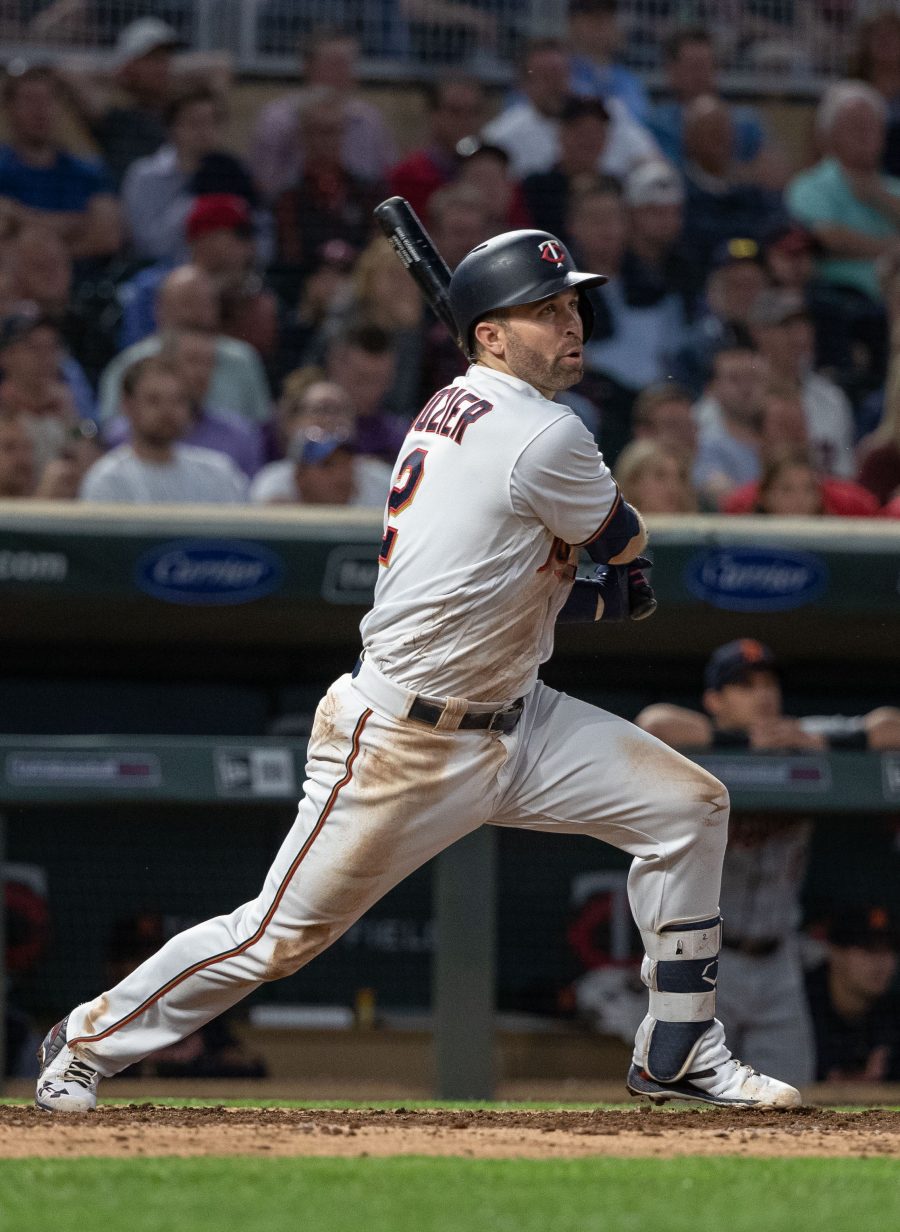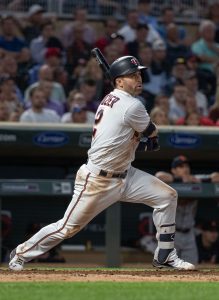 Because he hasn't been able to secure another long-term accord from the Twins, Dozier is now trying to prove to them and other teams that he'll be worth a significant investment in the coming months. But unfortunately for Dozier, his platform year hasn't begun in ideal fashion. With a .241/.313/.420 batting line in 249 PAs, Dozier's offensive production has been 3 percent below average, per FanGraphs' wRC+ metric. He was an above-average hitter in each of the previous four seasons, including when he recorded his two highest wRC+ figures – 131 and 125 – in 2016 and '17.
Encouragingly, Dozier's walking at a 9.2 percent clip (in line with a career 9.4 mean) and striking out less than he did in previous years. He has fanned 18.1 percent of the time, which is both better than the ever-increasing league rate (22.4 percent) and his career mark (19.4). Dozier's also chasing less than ever, having registered a 22.6 percent out-of-zone swing rate that easily outdoes his lifetime figure (27.8).
Dozier's offensive game clearly isn't devoid of positive signs, then, though there has been cause for alarm when he has put the bat on the ball. He has only hit eight homers thus far, to go with an ISO (.179) that has declined substantially from the .238 mark he combined for from 2015-17. Further, Dozier's line drive percentage is at a personal-worst 14.4 – compared to 19.9 during his career – and after averaging a 94.4 mph exit velocity on liners last season, Dozier's at 91.4 this year. Thanks in part to that, not to mention an increase in grounders, Dozier's percentage of balls hit at least 95 mph has fallen from 34.5 percent in 2017 to 28.1 this season. Dozier currently ranks toward the bottom of the majors in those Statcast metrics (via Baseball Savant), making it no surprise that he has only registered a .303 xwOBA and a .267 batting average on balls in play to this point. While Dozier's BABIP is close to his career total (.276), it's a far cry from the personal high (.300) he put up in that department last year.
When Dozier's contact has eluded defenders this year, he hasn't been nearly the threat on the base paths that he was in previous seasons. Dozier collected anywhere from 12 to 21 steals in each year from 2013-17, and he entered the campaign with a career success rate near 76 percent. But Dozier has only converted on two of four attempts in 2018, perhaps in part because he's not as fleet of foot as he had been. Dozier's average sprint speed is 26.8 feet per second, per Statcast, placing him just below the league mean (27) and down from the slightly above-average marks he managed in each of the three prior seasons.
Dozier's production at the plate and on the bases does warrant some concern, but his defensive numbers look normal so far. Dozier had essentially been a scratch defender from 2012-17, according to both Defensive Runs Saved (three) and Ultimate Zone Rating (minus-0.3), and that has also been the case in 2018 (two DRS, minus-1.5 UZR). And Dozier's impressive durability has once again been on display, as he hasn't missed any of the Twins' 54 games after amassing between 147 and 157 appearances in each of the previous five seasons.
Dozier's outstanding track record of availability will undoubtedly appeal to teams as he seeks another payday in the coming months, though he won't max out his earning potential at his current offensive pace. There's time for Dozier to turn it around at the plate, of course, and it's especially important for him to do so given the competition he could face on the market. As things stand, there will be no shortage of veteran second basemen available in free agency, including DJ LeMahieu, Daniel Murphy and Asdrubal Cabrera. Thanks to that fact – not to mention Dozier's age, the unkind way free agency has been trending for 30-somethings and the potential of a qualifying offer hanging over his head – his first trip to the market may come at an inopportune time.
Photo courtesy of USA Today Sports Images.