Dec 15: Both the White Sox and Indians have announced the deal (Twitter links).
Dec 14: The White Sox have reportedly struck a deal with the Indians to acquire first baseman Yonder Alonso. The match first arose on the WatchStadium Twitter account, with Ken Rosenthal of The Athletic also now reporting an agreement on Twitter. Outfielder Alex Call will go to Cleveland in return, per Bob Nightengale of USA Today (Twitter links), with the Chicago org taking over all of Alonso's remaining contract obligations.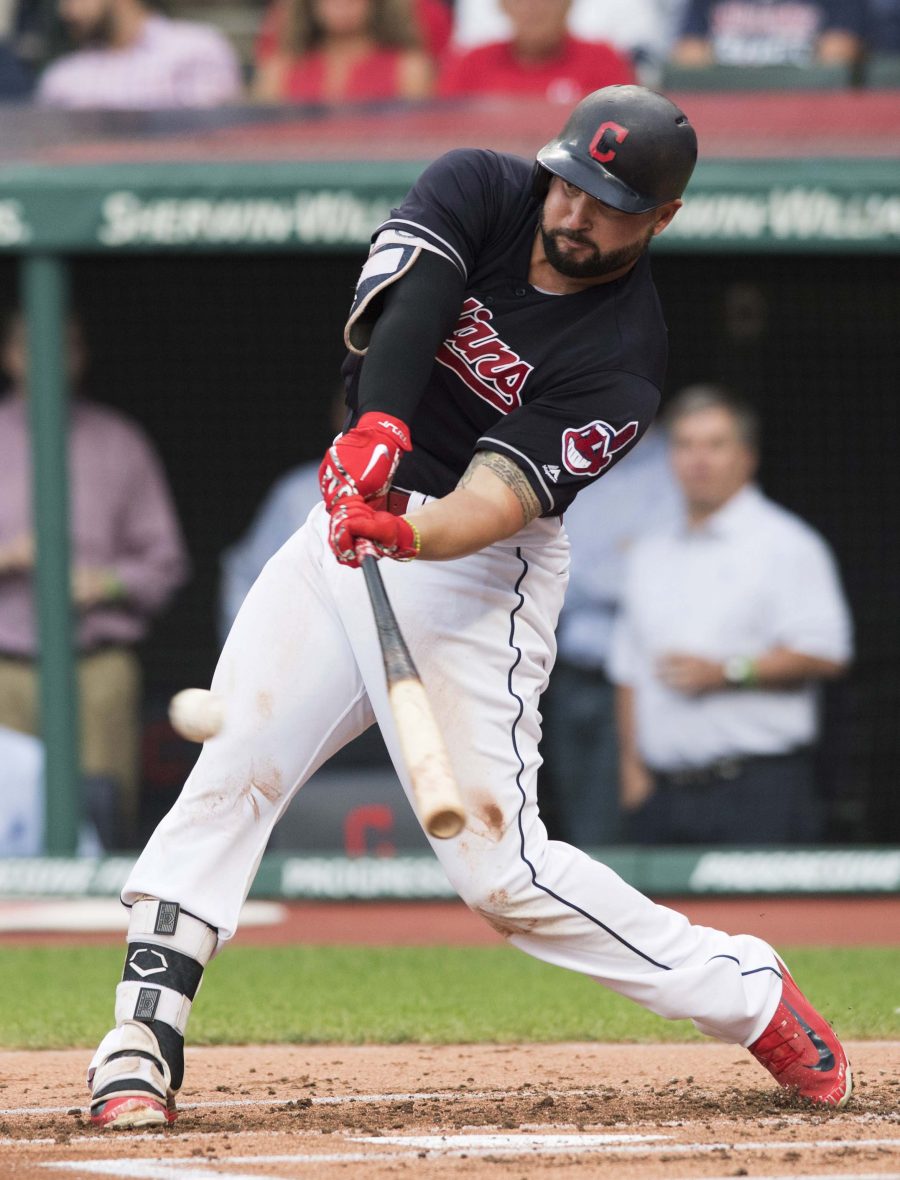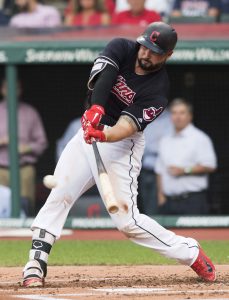 Needless to say, the gears are turning when it comes to first base/DH sluggers, with the Indians, Mariners, Rays, and now the White Sox at the center of the action. Alonso's spot on the Cleveland roster came into question with the club's recent 3-team deal, which brought Carlos Santana and Jake Bauers to the organization.
The addition of Alonso also dovetails with some of the Chicago club's other major pursuits. Certainly, adding a veteran hitter on a short-term deal goes along with the recent moves to pick up Ivan Nova and Alex Colome. Those additions help the near-term outlook and assist with the recruiting of bigger free-agent fish. Alonso, particularly, is of note, as he's the brother in law of reputed White Sox target Manny Machado.
Alonso, 31, signed with the Indians last winter on a two-year pact that includes a club option. He'll play on a $8MM salary in 2019, with a $9MM vesting/club option (or $1MM buyout) thereafter. Notably, that option vests if Alonso compiles 1,100 plate appearances over the two guaranteed seasons of the contract; after reaching 574 last year, he's now 526 shy of locking in more money for 2021.
The first (and now only) season Alonso spent in Cleveland did not go quite as hoped. He had broken out in 2017 with a monster .266/.365/.501 slash and 28 home runs — quite a power burst for a player who had never before finished a MLB campaign with double-digit longballs. Though he put the ball over the fence 23 times in 2018, Alonso was unable to maintain the on-base percentage that had previously been his calling card as a hitter.
The White Sox will gamble that Alonso can return to something more like his 2017 output. To do so, he'll need to reverse slides in his walk rate (13.1% to 8.9%) and isolated power (.235 to .171). Alonso put the ball in the air nearly as much as he had in his '17 effort, but nearly doubled his number of infield flies (8.3% to 14.5%) and made an increasing amount of soft contact (13.2% to 19.8%).
Whether Alonso can make the necessary adjustments remains to be seen. It stands to reason that he'll appear most frequently against right-handed pitching, as he carries yawning platoon splits. Presumably, the Sox will allow Alonso to share time at first base with Jose Abreu, who'll be in the lineup every day regardless. It'd make sense to utilize another right-handed hitter when a lefty is on the bump.
For the Indians, this is all about tweaking the financials and roster to match up with other demands. By the reckoning of MLB.com's Anthony Castrovince (Twitter link), the Cleveland organization has pared back its 2019 payroll by something like $18MM with its recent slate of moves (particularly the above-noted deal, in which Edwin Encarncion was dealt away, and the decision to part with catcher Yan Gomes). There are still needs to be met on the roster, but now there's additional flexibility to work with. Plus, as Castrovince notes, the Indians have now greatly reduced the pressures that had led them to consider dealing a top pitcher. While that possibility cannot be ruled out, perhaps the Indians will not be forced into settling for less than a compelling return.
Photo courtesy of USA Today Sports Images.