The Diamondbacks have officially inked a contract with veteran outfielder Adam Jones. It'll reportedly come with a $3MM guarantee on a one-year term.
The contract also contains $2MM in incentives. He'll receive $250K upon reaching 250 plate appearances and every fifty thereafter, maxing out with 600 trips to the plate.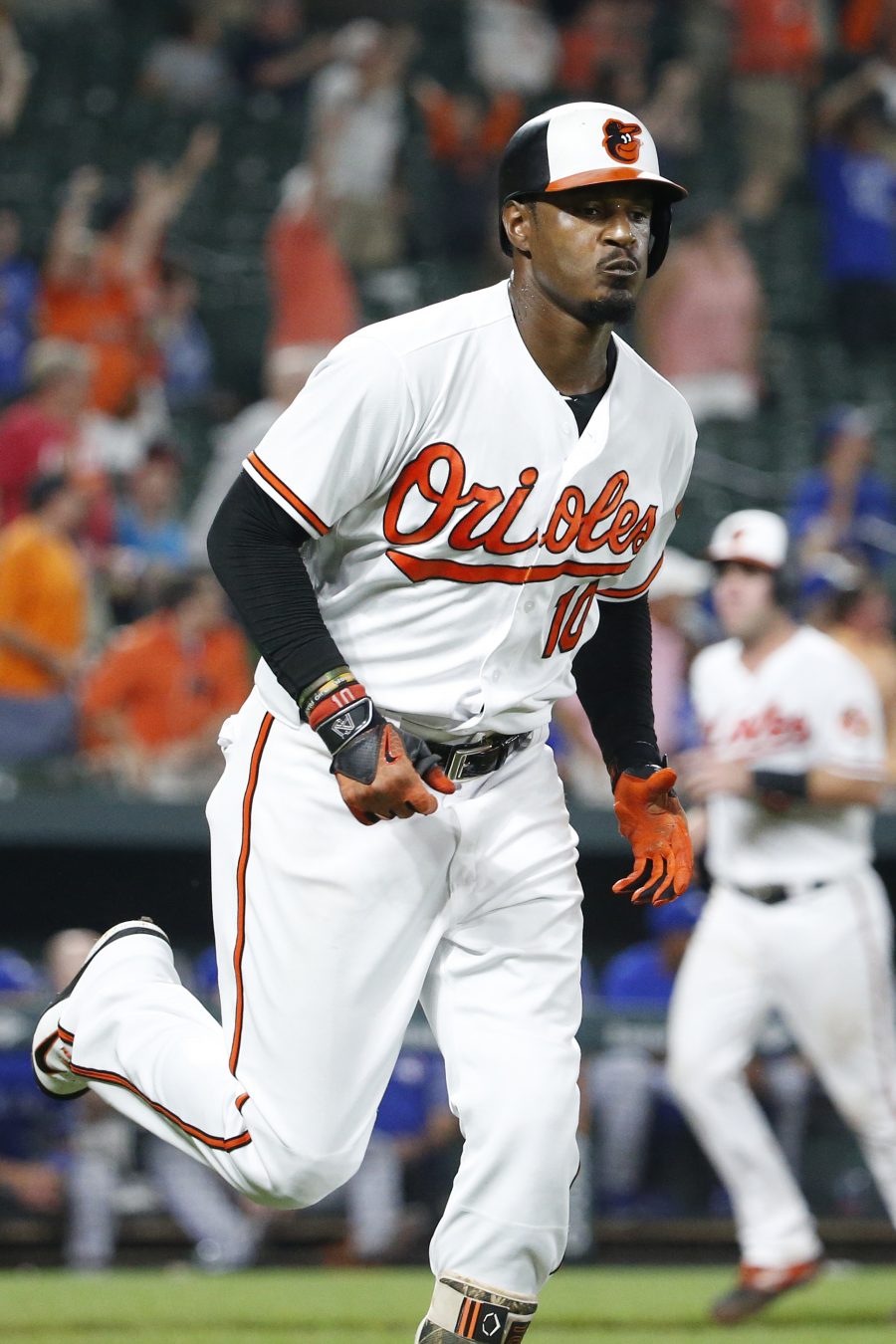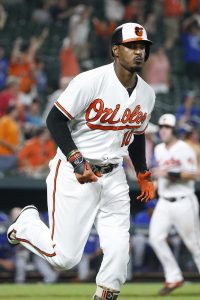 After 13 years with the Orioles, Jones' first venture into the free agent market was a slow one, at least in terms of public reports.  The Mets were known to have interest in Jones' services, while the Orioles and Indians were involved in Jones' market to at least some minor extent, albeit on seemingly a much more limited basis.  MLB Network's Jon Heyman (via Twitter) notes that Arizona had interest in Jones in a short-term contract earlier in the offseason, so it's quite possible that other mystery teams made quiet overtures to Jones' representatives at CAA Sports.  Still, Jones had become something of a poster child for the difficulties faced by many veteran players (even a widely-respected figure like Jones) in the much quieter free agent marketplace of the last two offseasons.
Of course, it has been a while since Jones has exhibited the form that led to five All-Star appearances in his prime.  The 33-year-old has only been roughly a league-average offensive player (103 OPS+, 101 wRC+) over the last three seasons, as Jones hit .277/.315/.440 with 70 homers over 1920 plate appearances.  Jones' center field defense also steeply declined — since the start of the 2016 season, Jones was last among all qualified center fielders in UZR/150 (-11.3), and second-last in Defensive Runs Saved (-40).
Interestingly, Jones now moves to a team that could still deploy him in center field on a semi-regular basis.  With A.J. Pollock off to the Dodgers in free agency, the D'Backs were working out Ketel Marte as a potential center fielder, with the newly-signed Wilmer Flores available for the bulk of playing time at second base if Marte indeed shifted to the outfield.  This could yet end up being Arizona's preferred scenario, with Marte still seeing most of the center field action, with Jones available to play center on days when Marte is at second base.  Jones could also spell left fielder David Peralta against some left-handed starters, given Peralta's career-long struggles against southpaws.  Arizona was in need of more outfield depth, as Jarrod Dyson could potentially miss Opening Day due to an oblique injury.
Fox Sports 1 analyst Dontrelle Willis (Twitter link) reported the signing, with ESPN.com's Jeff Passan tweeting the money.  USA Today's Bob Nightengale (Twitter link) and Jon Heyman of MLB Network (Twitter link) had incentives details.