Two years after the Athletics chose Sonny Gray 18th overall in the 2011 draft, the right-hander made his major league debut at the age of 23 and quickly became one of the game's premier young hurlers. From 2013-15, a 491-inning span, Gray posted the majors' 10th-lowest ERA (2.88), 11th-best groundball percentage (54.2) and 31st-ranked FIP (3.36) among starters. Gray was a front-end rotation piece at that point, but injury issues helped knock him off the rails in 2016. Gray rebounded a season later, but the Athletics elected to cash him and his remaining year and a half of control in at that July's trade deadline.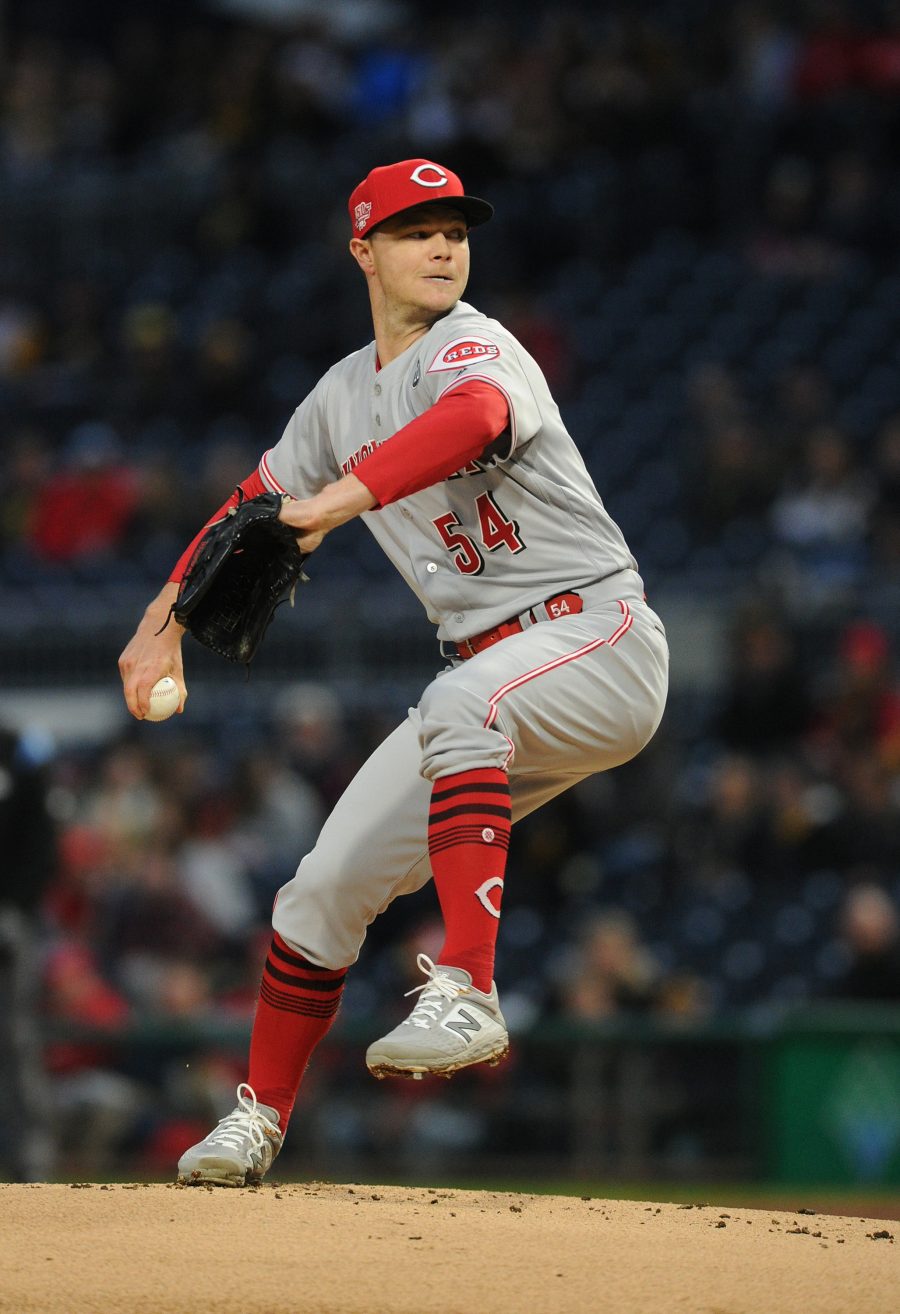 The A's sent Gray to the Yankees in what became a failed union between him and New York. In 2018 – Gray's lone full season with the club – he produced abysmal results at the hitter-friendly Yankee Stadium, where he ran up a 6.98 ERA as batters teed off on him for a .318/.406/.527 line. Gray's struggles convinced the Yankees to pull him from their rotation during the summer and then leave him off their playoff roster in the fall.
It quickly became obvious in the offseason the Yankees would move on from Gray, who general manager Brian Cashman admitted needed a change of scenery. In January, three-plus months after Cashman telegraphed Gray's exit, he traded the 29-year-old to the starter-starved Reds.
Before Gray ever threw a pitch in a Cincinnati uniform, the team signed him to a three-year, $30.5MM extension to prevent him from testing free agency during the upcoming winter. Well, two months into the season, that contract looks like a steal. Gray has come back with a vengeance as a member of the Reds, with whom he has posted a 3.54 ERA/2.99 FIP through 56 innings. Along the way, Gray has registered career bests in strikeout rate (10.29 per nine), groundball percentage (55.9), infield fly percentage (10.8) and contact rate (73.7 percent). Furthermore, even though Gray ranks near the bottom of the league in strike percentage for the second straight year, he has decreased his walk rate 2018 (from 3.94 to 3.54). He has also given up home runs on just 10.8 percent of fly balls, down from a combined 15.3 percent from 2016-18.
It's probably fair to credit some of Gray's revival to Reds pitching coach Derek Johnson, who was also Gray's pitching coach at Vanderbilt, though his impact is difficult to quantify. It seems to have helped that Gray has moved back to his high-spin four-seam fastball, a pitch the Yankees discouraged from throwing. Gray has gone to the pitch 37.7 percent of the time this year after throwing it at a 26.5 percent clip in 2018. But it's Gray's slider and sinker – offerings he has used at a combined 38.1 percent rate – that have been his most effective pitches this year, per Statcast. Hitters have mustered a horrid .102 weighted on-base average against Gray's slider and a weak .260 mark off his sinker. All told, Gray's expansive repertoire has limited batters to a .278 wOBA, which is right in line with his .272 xwOBA. Both of those figures are roughly 50-point improvements from the numbers Gray recorded in those categories during his forgettable 2018 as a Yankee.
Thanks in no small part to Gray's resurgence, the Reds' rotation has leapt from horrid to good in a year. Last season's staff hung out at the bottom of the league's pitching leaderboard, whereas Gray & Co. entered Tuesday fourth in ERA and fWAR. If not for the Reds' disappointing offense, albeit one that's throttling the Pirates at the moment, perhaps they'd be serious playoff contenders.
Photo courtesy of USA Today Sports Images.