Third baseman Josh Donaldson was one of the majors' elite players from 2013-17, a five-year, 3,270-plate appearance span with the Athletics and Blue Jays in which he ranked second only to Mike Trout in fWAR (34.4). Donaldson slashed .282/.377/.524 along the way and placed fifth in wRC+ (148) and sixth in home runs (164). In 2015, his best season during that stretch, Donaldson smashed 41 homers en route to American League MVP honors. Four years later, though, it's highly questionable whether Donaldson will ever approach the MVP conversation again.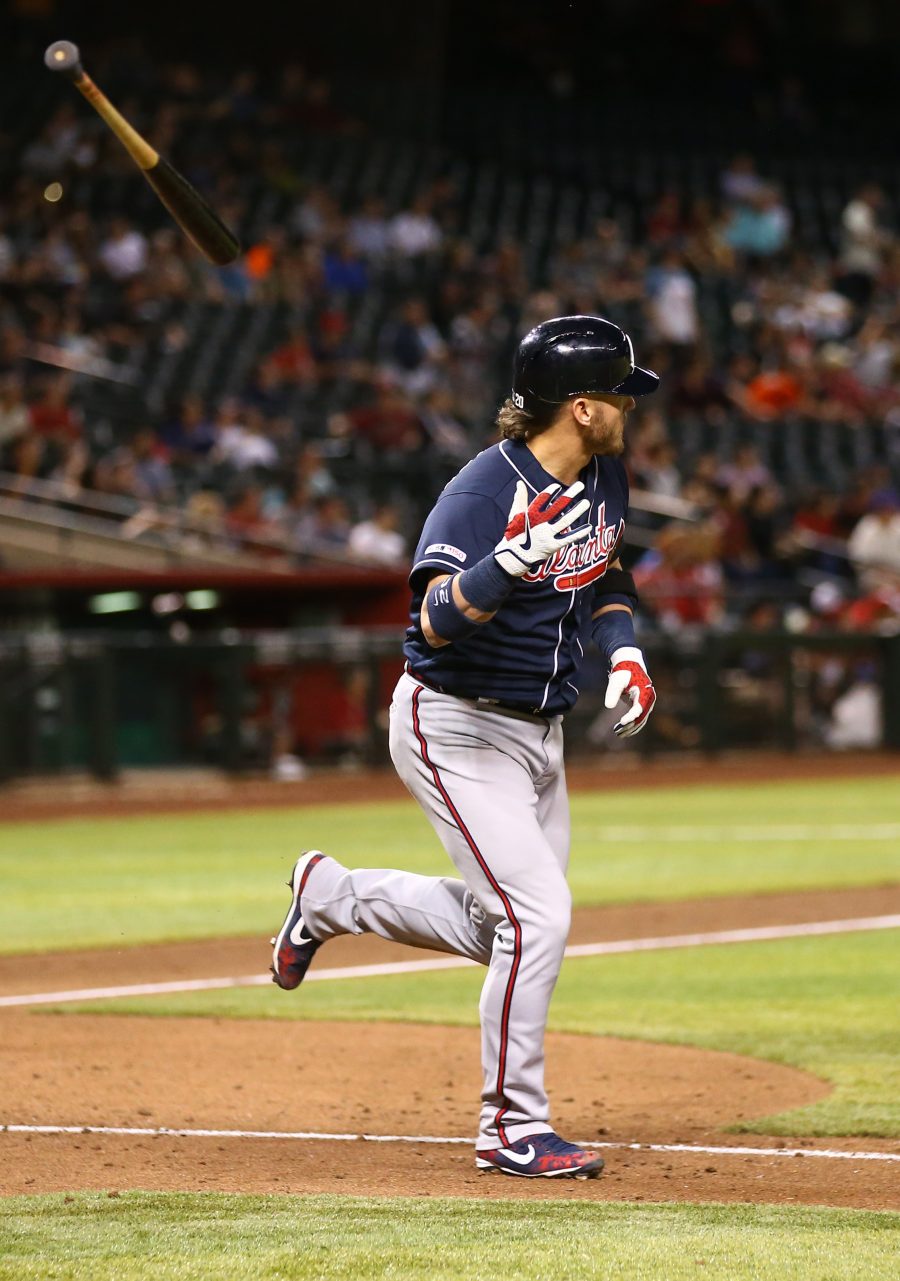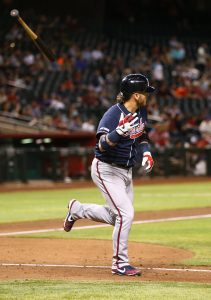 After an injury-limited 2018 season with the Jays and Indians, with whom he combined for a solid but unspectacular .246/.352/.449 line (117 wRC+) in 52 games and 219 trips to the plate, Donaldson headed to the NL via free agency this past winter. While he only inked a one-year contract with the Braves, they gave him $23MM in hopes he'd rekindle his glory years. However, two-plus months into the season, his production hasn't matched his expensive salary.
The 33-year-old Donaldson turned in a 1-for-4 performance in a win over the Pirates on Thursday, contributing to a .236/.349/.419 line in 269 PA this season. While Donaldson has been a durable option for the Braves so far, his wRC+ only rates 5 percent above league average – his worst mark since his rookie year with the A's in 2012. Having hit nine home runs, Donaldson's on pace for 21, which would be his fewest in a full season. And Donaldson's current ISO (.187) would also go down as his worst over a full campaign.
One of the problems, it seems, is that Donaldson's not hitting enough fly balls. Donaldson's pulling the ball more than ever, but that's not particularly beneficial if he's not elevating it. Although Donaldson was one of the game's most notable spokesmen of its fly ball revolution during his heyday, his FB rate in 2019 (34 percent) is 8-plus percent lower than where it was in 2017 and checks in nearly 2 percent below league average. It's unfortunate, too, because Donaldson's 97.7 mph exit velocity on flies and line drives ranks 10th in the majors this year, according to Statcast. Donaldson's 93 mph exit velo on all batted balls sits an even better ninth, though there's not a ton of value in hitting hard grounders – especially when you possess below-average speed.
Beyond Donaldson's batted-ball profile, his increasing strikeout rate presents more bad news. Donaldson has gone down on strikes 28.3 percent of the time this season, up from 18.4 percent during his half-decade stretch of greatness. To his credit, Donaldson's somewhat offsetting that with a high walk rate (13.8 percent). However, he's chasing more pitches than ever outside the strike zone, swinging and missing more than he has since his 34-PA debut in 2010, and making far less contact than he did in his star-level years.
Left-handed pitchers, whom the righty-swinging Donaldson has pulverized throughout his career, have been especially tough on him this year. He has slashed a horrid .167/.335/.229 against southpaws, who have stifled his power (ISO heatmaps via FanGraphs: 2010-18; 2019), in part because he's no longer offering much resistance against offspeed pitches.
Adding everything up, Donaldson's weighted on-base average and expected wOBA (.340/.354) indicate he's still a quality producer at the plate. Beyond that, with three Defensive Runs Saved at the hot corner this season, Donaldson's still capable of handling his position. But Donaldson's not the All-Star performer he was in Oakland and Toronto, and he hasn't done a lot in Atlanta to help his stock as he gears up for a second straight trip to free agency.
Photo courtesy of USA Today Sports Images.