The Pirates decided last July to trade two of their prized young players, outfielder Austin Meadows and right-hander Tyler Glasnow, to the Rays for veteran righty Chris Archer. The Bucs took the gamble because they thought they were acquiring a top-of-the-rotation arm in Archer. That isn't what they've gotten, though, and the deal now looks like one of the most lopsided swaps in recent memory. Not only have Meadows and Glasnow broken out in Tampa Bay, but Archer has taken enormous steps backward in his new home.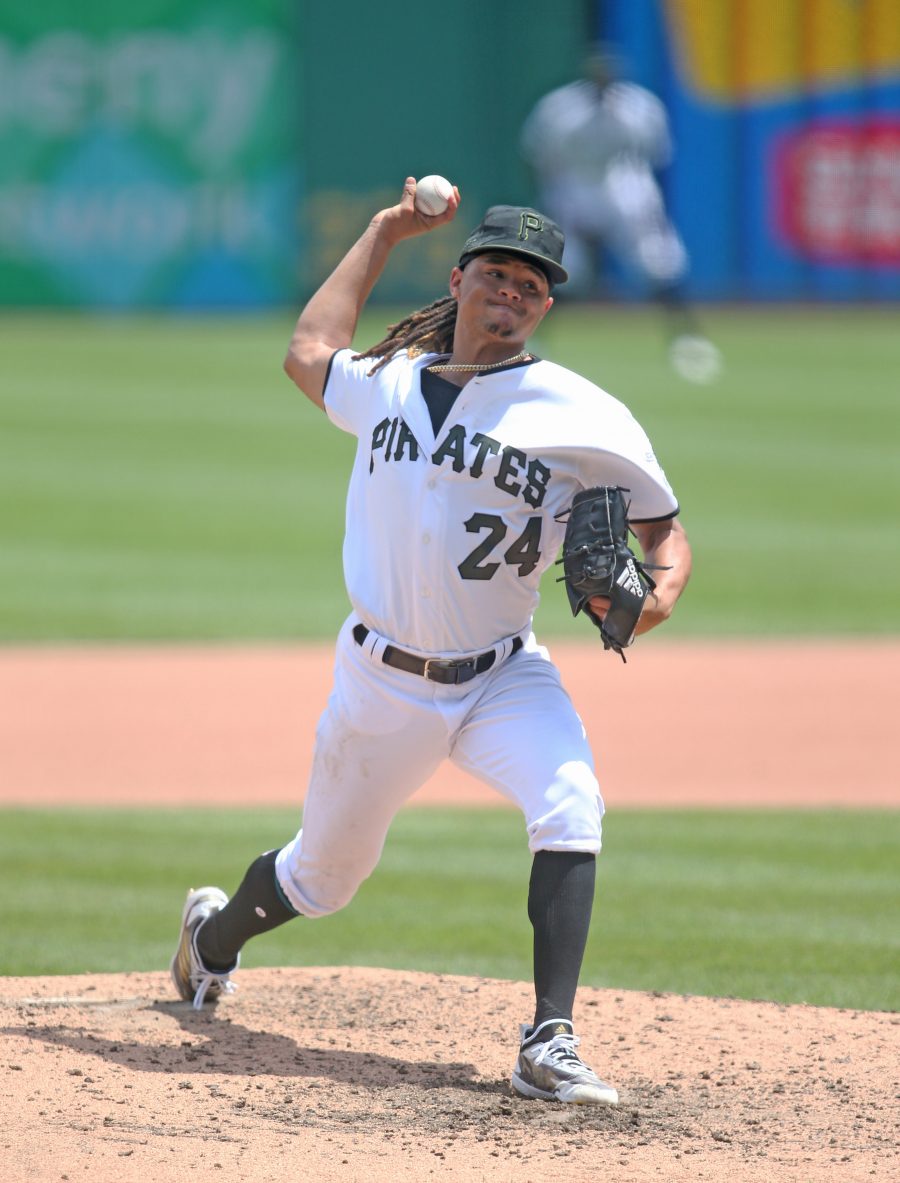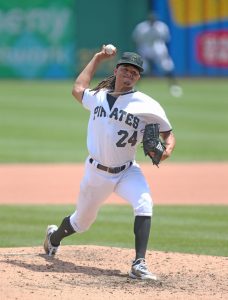 On Tuesday, in his 21st start as a Pirate, Archer yielded seven earned runs on eight hits – including five home runs – in six innings against the Braves. The Pirates lost the game, unsurprisingly, and continue to look as if they'll miss the playoffs for the second straight year with Archer on their roster. With a 5.06 ERA/5.14 FIP in 112 innings in Pittsburgh, the 30-year-old Archer has been detrimental to the team's cause.
At least this season, Archer hasn't come close to resembling the pitcher who posted a 3.69 ERA/3.48 FIP in 1,063 frames as a Ray. Among 118 starters who have thrown 50-plus innings in 2019, Archer ranks last in home run-to-fly ball rate (24.6 percent), fourth worst in FIP (6.15) and walks per nine (4.53), and 11th from the bottom in ERA (5.73). While Archer has fanned 9.2 batters per nine, even that's below his 2015-18 output.
Looking beyond Archer's basic production, alarming signs abound. His groundball rate, which has sat in the mid-40s for most of his career, is down to 38.6 percent. In turn, Archer's fly ball rate has climbed to a career-worst 39.2 percent. That partially explains why he's running an HR-to-FB rate nearly twice his lifetime figure.
Likewise, it doesn't appear a change in repertoire has helped Archer's cause. Per Baseball Savant, Archer turned to a slider (41.7 percent), four-seam fastball (36.4), sinker (10.5) and changeup (9.9) as his primary offerings last year. That has remained the case, though his usage – slider (34.8 percent), four-seamer (27.7), sinker (22.0) and change (13.6) – now looks much different. Hitters' production against Archer's slider and change has mostly stayed the same since last year. But they're tattooing Archer's sinker, a pitch the Pirates had him resurrect, having put up a .523 weighted on-base average/.522 xwOBA against it, and abusing his four-seamer (.380/.453). Archer has lost velocity on both pitches, and his typical location has changed since a year ago (heatmaps via FanGraphs: four-seamer: 2018, '19; sinker: 2018, '19)
As for Archer's suddenly hideous walk rate, it's easy to identify causes. After ranking 45th among 121 qualifiers in strike rate last year, he's down to 93rd out of 127 this season. He's also running his lowest chase, first-pitch and swinging-strike rates since 2016. When Archer's not doling out walks, he's surrendering damaging contact. He ranks in the league's 24th percentile or worse in hard-hit rate, expected batting average against, expected weighted on-base average against and expected slugging percentage against. While Archer's .361 wOBA against is subpar, his .379 xwOBA paints an even bleaker picture.
As much as Archer has struggled this season, his pre-Pittsburgh track record earns him some benefit of the doubt. Considering what he accomplished as a Ray, it would be unwise to say Archer's never going to rebound. However, it doesn't appear his new sinker-heavy approach is working, nor does his once-bargain contract look all that appealing anymore. With $20MM in team options over the next two years ($9MM in 2020, $11MM in '21), Archer's not going to crush the Pirates' payroll structure. However, as a low-budget team, they can't afford to have one of their most expensive players continue to falter.
Photo courtesy of USA Today Sports Images.