Ketel Marte joined the Diamondbacks in November 2016 as part of a blockbuster trade with the Mariners. At the time, Marte wasn't regarded as the biggest piece of the deal – one that also featured Jean Segura, Taijuan Walker and a pre-breakout Mitch Haniger – but he has evolved into an indispensable piece for the Diamondbacks.
Baseball America considered Marte one of the majors' 50 best prospects when the Mariners promoted him to the majors in 2015. The switch-hitting middle infielder lived up to the billing initially, as he slashed .283/.351/.402 (112 wRC+) with 1.8 fWAR during a 57-game, 247-plate appearance debut. Marte sharply declined in Year 2, though, and the Mariners deemed him expendable after he accounted for minus-0.4 fWAR in 466 trips to the plate that season.
On the heels of his trade to Arizona, the D-backs elected to slow cook Marte. They kept him at the Triple-A level the first few months of the 2017 campaign, during which he raked, before calling him up at the end of June. Marte didn't log world-beating production over his two months in Arizona that year, but he impressed the organization enough for it to award him a five-year, $24MM guarantee heading into 2018. The extension appeared to be a shrewd choice on the D-backs' part last year, when Marte hit .260/.332/.437 (104 wRC+) with 2.5 fWAR in 580 PA, and now it looks downright brilliant.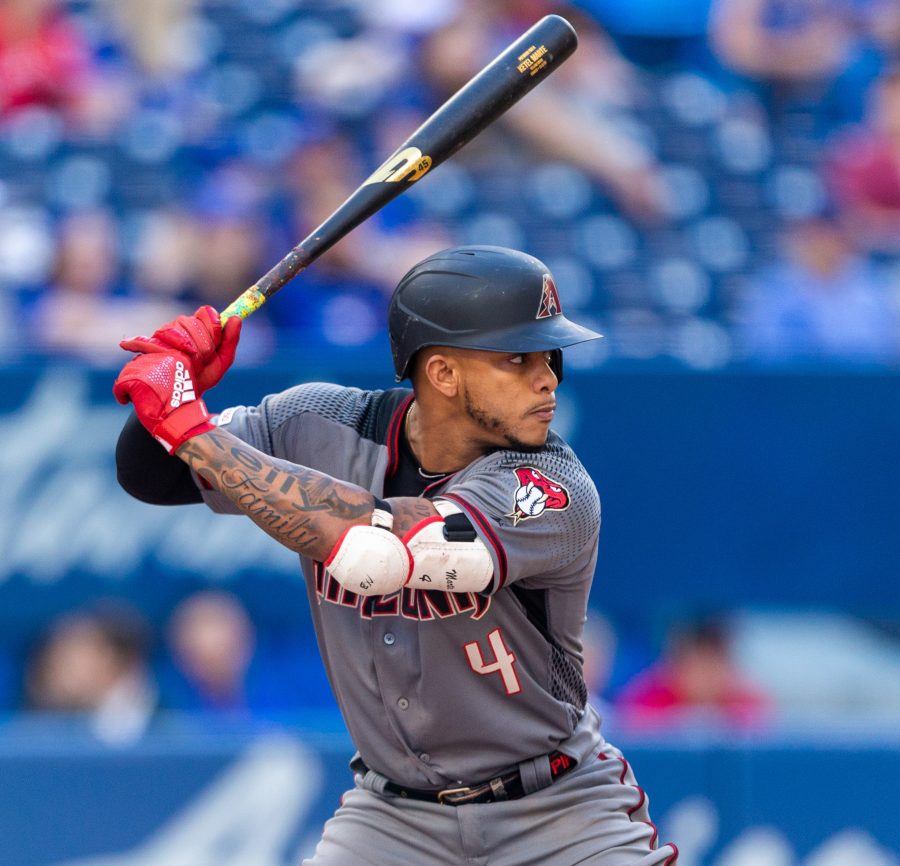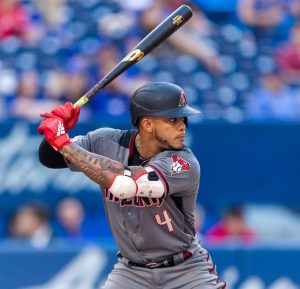 With 2.4 fWAR in 294 plate trips, Marte's already on the verge of surpassing his career-high total in mid-June. His value has largely come from a massive uptick in power. The 25-year-old entered the season with 22 major league home runs, including 14 in 2018, but has already added 17 to his ledger thus far. And Marte's isolated power number (.258) dwarfs the below-average .126 he posted from 2015-18.
Like many other hitters, Marte's profiting from more of a fly ball-oriented approach. His flies are up almost 9 percent over his career mark, his grounders are down nearly 8 percent, and he's pulling more pitches than ever. Since his last year in Seattle, when Marte hit a mere one homer and managed a similarly weak .064 ISO, his exit velocity on fly balls and line drives has risen almost 7 mph.
The changes Marte has made since he switched organizations have helped lead to a meaty .284/.332/.542 line (122 wRC+) this season. Better still, his increased output looks relatively sustainable. Marte's not a product of his ballpark, having hit better outside Chase Field, and has recorded above-average production from both sides of the plate. His walk rate's a below-average 6.4 percent, down from 9.3 last season, though he has never been a BB king (sorry). While Marte has swung more – including outside the strike zone – and made less contact than he did in 2018, his still-low 16.1 percent strikeout rate indicates he's not totally selling out for gains in the power department.
In further good news, Marte's .288 batting average on balls in play isn't on the lucky side – particularly for a fast runner who hits the ball with authority. His exit velocity (90.9 mph), expected batting average (.287), expected slugging percentage (.516) and expected weighted on-base average (.361, compared to a .365 real wOBA) all rank in the league's 77th percentile or higher, according to Statcast. And Marte hasn't been vulnerable versus any offering, having registered an xwOBA between .342 and .401 against fastballs, offspeed pitches and breaking balls.
Adding everything up, it appears the Diamondbacks have a solid offensive presence in Marte. Not only that, but he has morphed into a multi-positional defensive building block. After saving seven runs as a full-time second baseman last year, Marte has combined for another seven this season – including six as a center fielder. The all-around package is an enviable one for Arizona, which looks as if it will continue to benefit from its choice to lock up Marte at set prices for the foreseeable future.
Photo courtesy of USA Today Sports Images.