The Cubs made a rare June free-agent splash Wednesday when they agreed to a three-year, $43MM contract with potential Hall of Fame closer Craig Kimbrel. The 31-year-old entered the offseason as the premier reliever available, but interest in Kimbrel was surprisingly tepid and he wound up having to wait seven months for a contract. Kimbrel still hauled in the richest deal of any reliever going back to the opening of free agency last offseason, though that doesn't make him a lock to thrive as a Cub.
As you'll see below, all six accomplished relievers who collected at least $20MM over the winter have shown some troubling signs a couple months into the 2019 campaign. Although it's way too early to pass judgment in any of these cases, it doesn't augur well when a player's not performing as expected at the start of his deal. After all, that's when he's supposed to be providing his team maximum value.
Zack Britton, LHP, Yankees (three years, $39MM):
Arguably the game's foremost reliever with the Orioles from 2014-16, injuries helped lead to a bit of a drop-off for Britton over the ensuing two seasons with the O's and Yankees. That didn't stop New York from re-signing Britton on the costliest pact any reliever received in the offseason, though, and he has handed them solid results in Year 1 of the contract. The 31-year-old owns a 2.96 ERA/3.60 FIP in 27 1/3 innings thus far. The sinker-throwing Britton's tremendous groundball rate (75 percent) is right in line with his recent totals, and he's generating more strikeouts and issuing fewer walks than he did a year ago. On the negative side, the home run woes that began plaguing Britton in 2018 have stuck around. He's yielding HRs on 25 percent of fly balls for the second straight season.
Jeurys Familia, RHP, Mets (three years, $30MM):
Familia surrendered three earned runs in 2/3 of an inning last Saturday and then sat for almost a week before taking the mound again Thursday. The previously reliable righty, who dealt with shoulder troubles earlier in the season, has now logged a horrid 6.29 ERA/5.26 FIP in 23 1/3 frames. A significant drop in strikeouts and swinging strikes and a sizable spike in walks and homers haven't helped, though Familia's inducing plenty of grounders and continuing to throw in the 96 mph range. The 29-year-old's batting average on balls in play against (.338), strand rate (66.2), and enormous gap between his weighted on-base average/xwOBA against (.383/.321) indicate he has deserved better. However, it's doubtful any of that is of much consolation to him or the Mets at this point.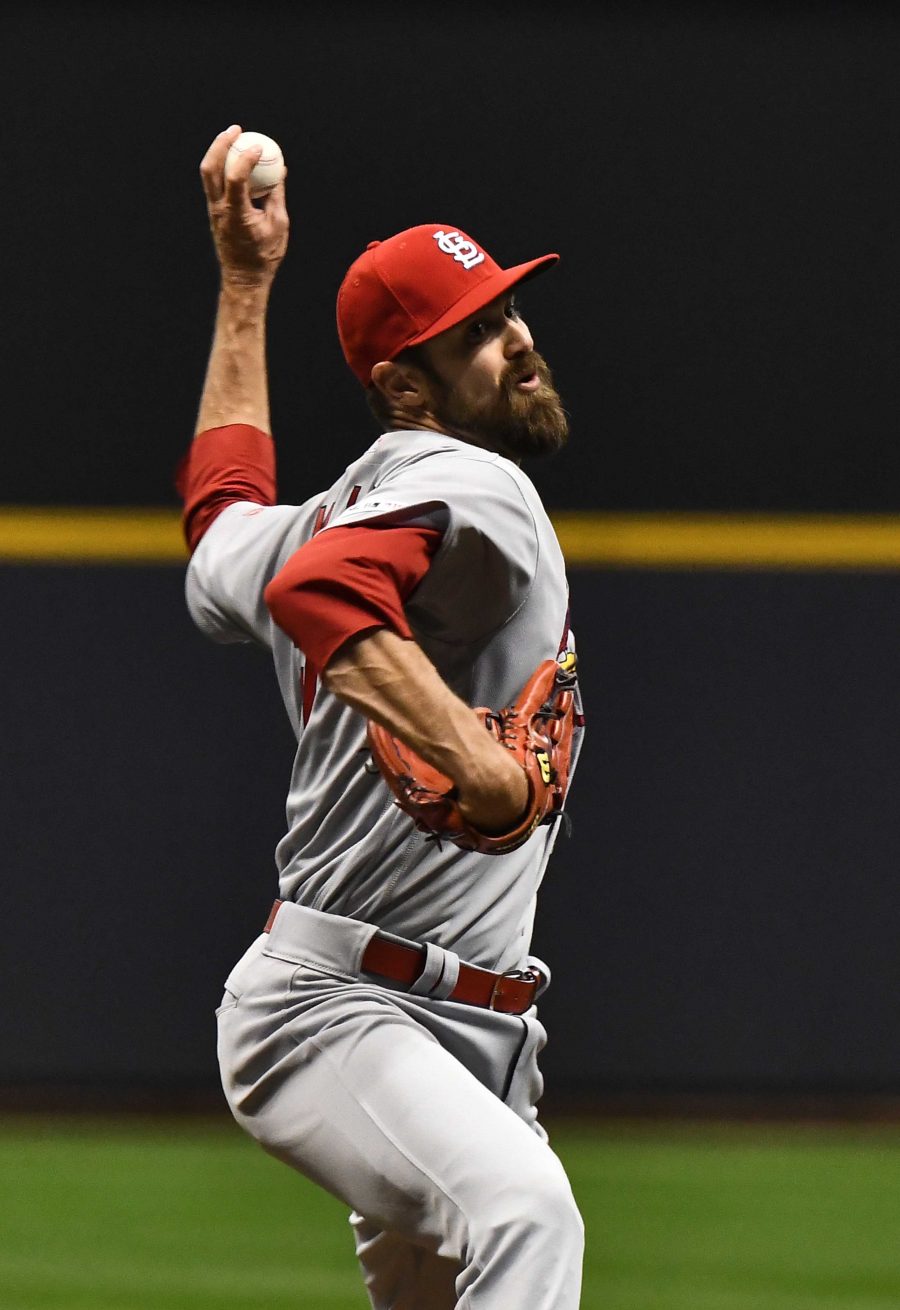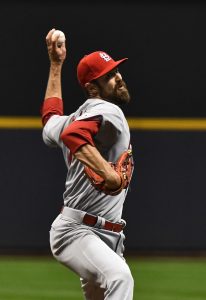 Andrew Miller, LHP, Cardinals (two years, $25MM):
While Miller was a dominant force with the Red Sox, Orioles, Yankees and Indians from 2012-17, he endured an injury-limited, down year with the Tribe in '18 and still hasn't returned to form. The towering southpaw has given the Cardinals 20 2/3 innings of 3.92 ERA/5.48 FIP since scoring his contract. Miller is striking out upward of 12 hitters per nine, but he's walking more than four at the same time (remember, his BB/9 was barely over 1.00 as recently as 2016). The 34-year-old has also already yielded almost as many HRs (five) as he did in 2017-18 combined (six). The good news is that Miller has allowed a mere two earned runs since April 27.
Adam Ottavino, RHP, Yankees (three years, $25MM):
Ottavino's preventing runs at an elite clip through 28 1/3 frames as a Yankee, having posted a 1.27 ERA so far. However, there are some red flags with the ex-Rockie's performance. Ottavino's strikeout, swinging-strike, walk, chase and contact rates have gone in discouraging directions since last season, while his 96.4 percent strand rate isn't going to hold. There's not a huge difference between the wOBA (.264) and xwOBA (.276) hitters have mustered against the slider-reliant 33-year-old this season, but both numbers fall short of Ottavino's .231/.233 combo from 2018.
Joe Kelly, RHP, Dodgers (three years, $25MM):
The flamethrowing Kelly has allowed at least two earned runs in five of 20 appearances, giving him an unsightly 7.91 ERA/5.18 FIP across 19 1/3 innings this season. Kelly's walks and grounders have trended well thus far, but he has already allowed as many home runs (four) as he did last season – his final year with the Red Sox. The 30-year-old has also seen his swinging-strike rate fall by more than 3 percent and his contact rate climb by a hefty 8 percent since 2018.
David Robertson, RHP, Phillies (two years, $23MM):
Robertson entered 2019 as one of the best, most durable relievers in recent memory, yet he has been neither effective nor healthy in the first season of his contract. The 34-year-old coughed up four earned runs on eight hits and six walks (against six strikeouts) in 6 2/3 innings before going to the 10-day injured list April 16 with a flexor strain in his right elbow. Robertson moved to the 60-day IL on May 25, meaning he won't return until at least midway through this month.
Photo courtesy of USA Today Sports Images.