Andrew McCutchen was the face of the franchise during his time with the Pirates, one of their best players ever, but it became obvious a couple years back they'd have to trade him. Entering 2018, McCutchen's final year of team control, the low-budget Pirates knew they weren't going to extend the outfielder. Consequently, Pittsburgh traded McCutchen to San Francisco for two prospects – right-hander Kyle Crick and outfielder Bryan Reynolds – as well as $500K in international bonus pool space. Crick debuted first with the Pirates and has been a quality piece of their bullpen, but Reynolds has been even an more impressive major leaguer thus far.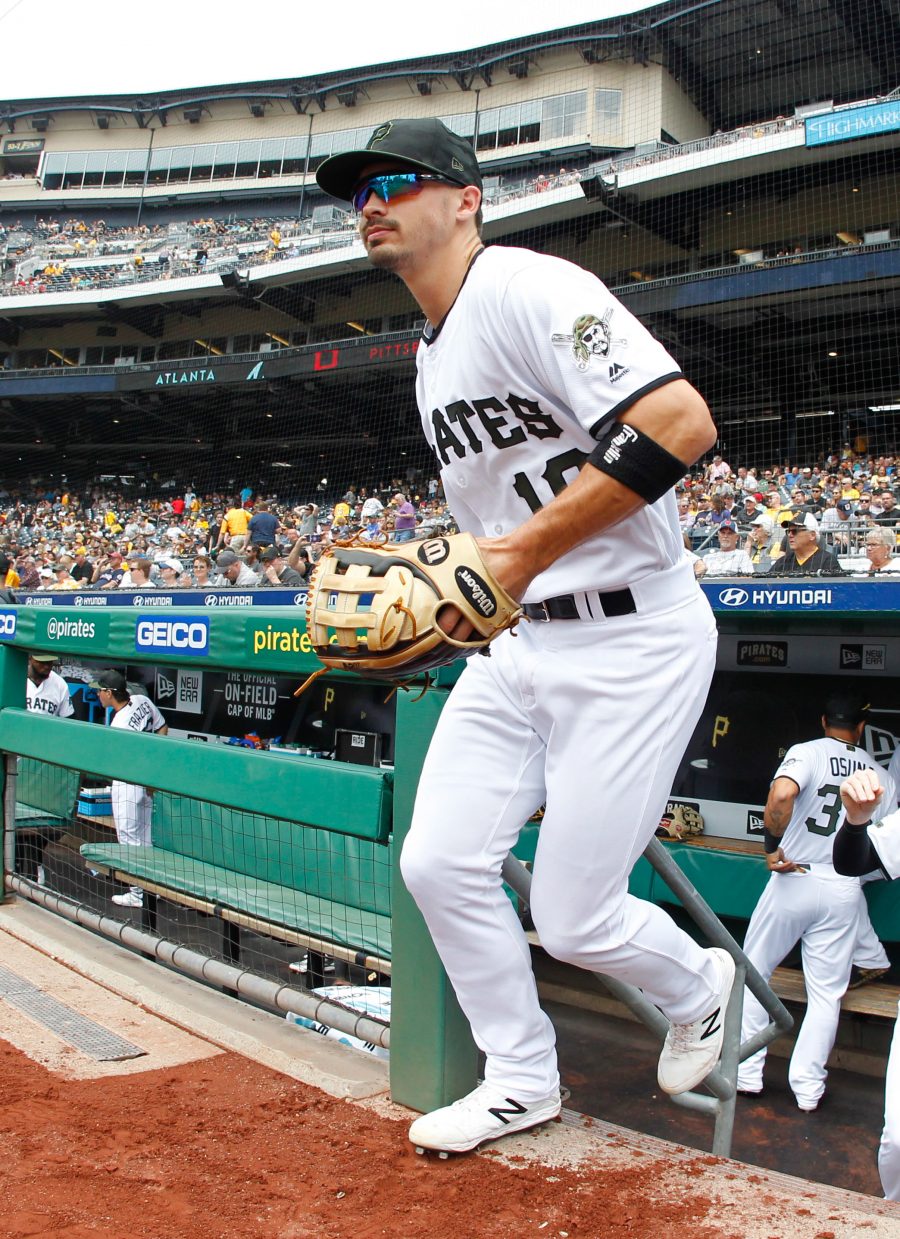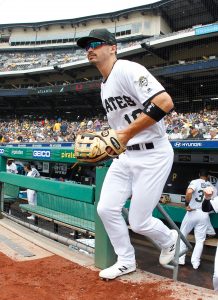 Reynolds was a 2016 second-round pick of the Giants who ranked among their top five prospects when they traded him for McCutchen. At the time, Pirates general manager Neal Huntington said of Reynolds: "Bryan is an effective offensive player that also plays quality defense. We look forward to working with Bryan to maximize his tools and help him become a quality well-rounded Major League player who can impact a game in many ways beyond his quality bat."
That sounds right up to now. Since the Pirates promoted Reynolds to their roster April 20, the 24-year-old has slashed a tremendous .354/.407/.563 (157 wRC+) with five home runs in 171 plate appearances. As a member of the Pirates' outfield, he has accounted for three Defensive Runs Saved and a plus-0.4 Ultimate Zone Rating in 335 innings divided between left and center. The package has been worth 1.7 fWAR, making Reynolds one of the most valuable first-year players in baseball. If not for Mets first baseman Pete Alonso and Padres shortstop Fernando Tatis Jr., there would be far more NL Rookie of the Year buzz centering on Reynolds.
Many a rookie has fizzled after a blazing start, though, so it's worth checking into the odds of Reynolds continuing to post above-average production going forward. The switch-hitting Reynolds was a .312/.373/.472 batter in 1,217 minor league plate appearances, which augurs well, though all but 57 of those attempts came in Double-A ball or lower. Reynolds always ran high batting averages on balls in play in the minors, but his .439 BABIP as a Pirate flat-out isn't going to sustain itself. It ranks first in the league among those who have totaled at least 170 PA this year. Reynolds is on pace to accrue upward of 400 trips to the plate this season. Of hitters who amassed at least that many a year ago, no one put up a BABIP better than .375.
Going solely by BABIP, Reynolds' production is going to fall. Reynolds also appears unlikely to keep up his .210 isolated power, considering it never rose above .188 during extended looks in the minors (and that occurred during a low-A stint in 2010). He's also hitting the plurality of batted balls on the ground, which doesn't bode well for power. That said, all hope isn't lost for Reynolds. According to Statcast, Reynolds ranks closer to the top of the league than the bottom in expected slugging percentage (.439; 53rd percentile), weighted-on base average (.347; 62nd percentile), average exit velocity (90.1 mph; 69th percentile), sprint speed (73rd percentile), hard-hit percentage (47.4; 88th percentile) and expected batting average (.300; 92nd percentile).
So, while Reynolds' .412 weighted on-base average ranks 14th in the league and puts him a few points above Nolan Arenado, he's not that good. Reynolds' xwOBA sits 55 points lower than his xwOBA, though it still places him a point or two above household names such as Alex Gordon, DJ LeMahieu and Jose Altuve. Like LeMahieu, Reynolds walks at a slightly below-average clip (7.5 percent). Meanwhile, Reynolds' strikeout percentage (22.2) is a tad above average. Combining the two numbers makes Reynolds an average performer in terms of K/BB ratio. And the fact that Reynolds hasn't yet shown any vulnerability from either side of the plate only makes him a more appealing offensive piece.
Reynolds' bottom-line production through almost two months of his major league career paint him as a budding star. A peek under the hood suggests he's not there yet, but Reynolds does look like a legitimate building block for the Pirates. He and Crick are amounting to a nice return for one year of control over McCutchen, whom the Pirates weren't going to bring back. It's a welcome bit of good news for a team that doesn't appear to have made out that well in sending Gerrit Cole, Austin Meadows and Tyler Glasnow away in other key trades dating back to January 2018.
Photo courtesy of USA Today Sports Images.