With the regular season on the verge of ending and free agency just over a month away, this is a good time to check in on how the majors' largest expiring contracts have panned out. We'll start with five pitchers whose deals have guaranteed them at least $40MM. Keep in mind that the list doesn't include players with opt-out clauses or those with club options that'll likely be exercised…
Felix Hernandez, Mariners (seven years, $175MM)
Total fWAR: 15.9
Dollar value of contributions (per FanGraphs): $121.5MM
When Hernandez inked his extension with the Mariners in 2013, it was the largest guarantee a pitcher had ever received. King Felix earned the honor by racking up three All-Star appearances and taking home an American League Cy Young Award during the first few years of his career, putting him on a Hall of Fame track. Hernandez continued to flourish during the initial three years of his extension, but his effectiveness began to wane to a dramatic extent in 2016, and he hasn't been the same since. Injuries have limited the former perennial 200-inning right-hander to fewer than 100 frames in two of the past four seasons, including a career-low 71 2/3 in 2019. When the 33-year-old Hernandez has taken the mound over the past couple seasons, the results haven't been pretty. Although Hernandez says he's not retiring, the dismal 6.40 ERA/6.01 FIP he has put up this season should hold him to a minor league contract (if anything) during the upcoming winter.
Cole Hamels, Cubs (seven years, $164MM, including $20MM option for 2019)
Total fWAR: 23.1
Dollar value of contributions: $180.1MM
Hamels signed his deal with the Phillies in 2012, and though the southpaw has also pitched for the Rangers and Cubs since his extension kicked in the next season, he certainly hasn't been a big-money bust. On the contrary, Hamels has provided respectable results throughout the pact, which is why the Cubs picked up the 35-year-old's option for $20MM entering the present campaign. Injuries have somewhat slowed Hamels this year, but he has still performed well enough to rake in another decent payday after the season.
Rick Porcello, Red Sox (four years, $82.5MM)
Total fWAR: 13.1
Dollar value of contributions: $104.5MM
Porcello hadn't even taken the ball in a regular-season game yet when the Red Sox extended him in April 2015, which came shortly after they acquired the righty from the Tigers. A half-decade later, it seems fair to say the club doesn't regret the gamble. While Porcello's overall run prevention hasn't been spectacular since his deal took effect in 2016 (4.33 ERA/4.16 FIP), he has remained a consistent innings eater to this day, and the high points of his Red Sox tenure have been extraordinarily high. He won the AL Cy Young in 2016 and enjoyed a solid 2018 to help the Red Sox to a World Series title. However, this season has been a struggle for the 30-year-old Porcello, whose ERA (5.52) and FIP (4.77) are among the worst in baseball. As a result, he won't be hitting the open market with much momentum.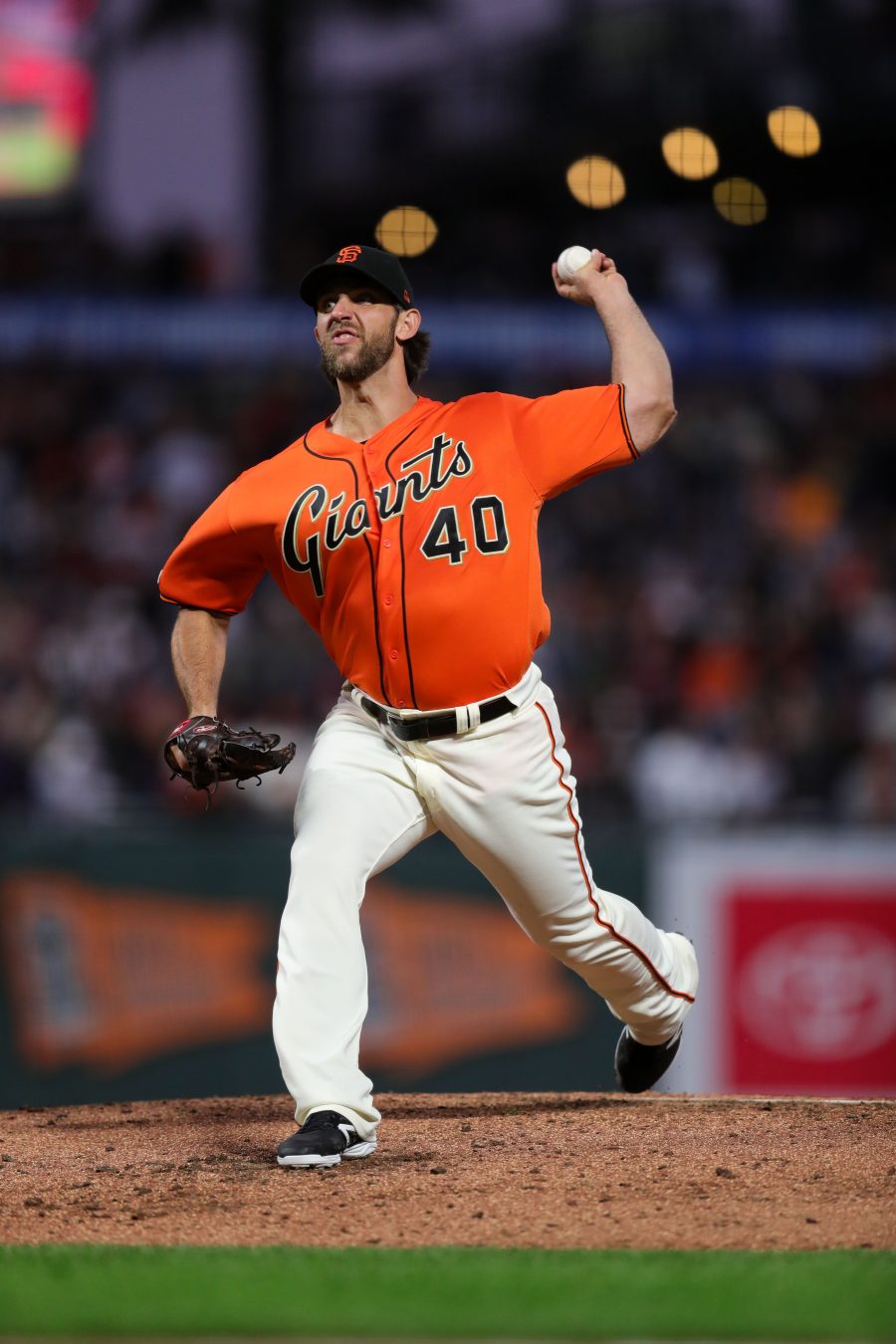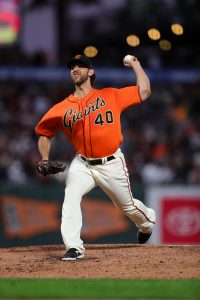 Madison Bumgarner, Giants (seven years, $59MM, including options exercised for 2018-19)
Total fWAR: 22.6
Dollar value of contributions: $177MM
This extension has been an absolute steal for the Giants, who guaranteed Bumgarner $35MM early in 2012 – a year in which he went on to win his second World Series. The contract didn't officially begin until 2013, and all Bumgarner has done since then is win another title, continue to cement himself in playoff lore, go to four All-Star games and record a 3.10 ERA/3.36 FIP across regular-season 1,312 innings. The 30-year-old lefty hasn't been quite as great this season, but after two straight injury-shortened campaigns, Bumgarner has turned back into a workhorse with 207 2/3 frames of 3.90 ERA/3.91 FIP ball and 8.5 K/9 against 1.86 BB/9. If Bumgarner and the Giants don't come together on a new deal in the coming weeks, he'll be an enticing (and fairly expensive) free-agent target for plenty of teams over the winter.
Rich Hill, Dodgers (three years, $48MM)
Total fWAR: 4.8
Dollar value of contributions: $38.3
Hill's the sole hurler on this list who actually received his contract as a free agent. It was a bold move at the time by the Dodgers to re-sign Hill, then a 36-year-old who had only recently blossomed into a quality major league lefty. Hill has shown since then that the unexpected success he experienced shortly before landing his life-changing payday wasn't a fluke, having registered a 3.33 ERA/3.90 FIP and helped the Dodgers to a pair of NL pennants. Unfortunately, though, injuries have been an all-too-common occurrence for Hill over the life of his deal, including during a 55 2/3-inning 2019. That's not say the deep-pocketed Dodgers would undo the signing if given a chance, however, considering Hill's effective numbers and his respected clubhouse presence. Hill will have a chance over the next few weeks to help the Dodgers to a World Series, and even though he'll turn 40 in March, he's not thinking retirement. Of course, thanks to his injury woes and age, Hill's in for a far less lucrative trip to free agency this time.
Photo courtesy of USA Today Sports Images.