Nov. 18: The Pirates have formally announced the hiring of Cherington as general manager.
"This is an important step forward for our organization," owner Bob Nutting said in a press release. "Ben has an incredible track record of success having been a part of three World Championship teams in Boston, one as General Manager, and setting the table for a fourth. His passion and ability to identify, infuse and develop talent at every level, including at the Major League level, is exactly what we need to be successful in Pittsburgh."
Nov. 15: Former Red Sox general manager and current Blue Jays senior vice president of baseball operations Ben Cherington has accepted an offer to become the next GM of the Pirates, Jason Mackey of the Pittsburgh Post-Gazette reports (via Twitter). Mackey reported last night that Cherington had been offered the position but had yet to accept or reach an agreement. Once officially announced as the replacement for the recently fired Neal Huntington, Cherington will quickly turn his attention to finding a replacement for manager Clint Hurdle, who was also fired following the 2019 season.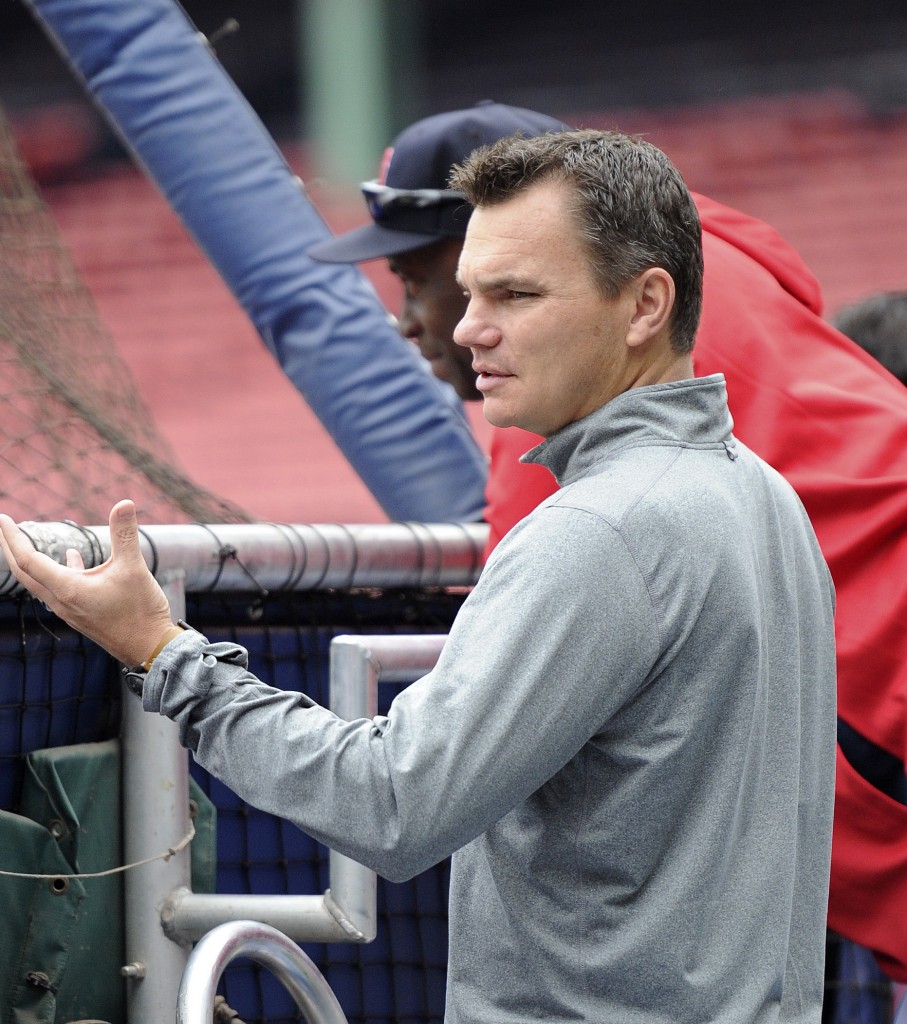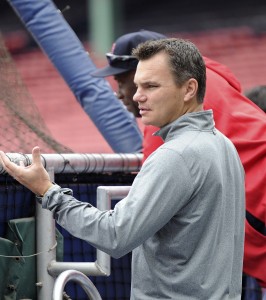 It's been more than four years since Cherington resigned as general manager in Boston. Cherington was under contract for at least one more season when the Red Sox brought Dave Dombrowski aboard as the new president of baseball operations, and although he was offered the opportunity to retain his GM role, he instead opted to leave the organization. A year later he signed on with the Blue Jays to work in the role he held until accepting this new challenge.
Cherington is best remembered for serving as the key architect of the Red Sox' 2013 World Series-winning roster. That season was preceded by whirlwind of free-agent additionsS that nearly all panned out; in the 2012-13 offseason, Boston signed Shane Victorino, Mike Napoli, Stephen Drew, Koji Uehara, Jonny Gomes, David Ross and Ryan Dempster. That flurry of moves was made possible when Cherington put together one of the most memorable blockbusters in recent history, trading Carl Crawford, Adrian Gonzalez, Josh Beckett and Nick Punto to the Dodgers in perhaps the most prolific salary dump of all time. In making that swap, Cherington freed up a stunning $258MM of long-term payroll commitments (none of which had been issued during his time as GM).
Of course, one can't discuss Cherington's run in Boston without acknowledging the ill-fated moves that ultimately led the organization to bring in Dombrowski and install him at a higher rank. The Red Sox have only recently been liberated from the last vestiges of the five-year, $95MM Pablo Sandoval contract and the four-year, $88MM commitment to Hanley Ramirez that were issued in the 2014-15 offseason. Rick Porcello won a Cy Young Award in the middle of the first year of the four-year, $82.5MM extension he signed under Cherington's watch (which didn't take effect until the season after Cherington left the team), but in the three subsequent years he worked to a collective 4.79 ERA in 569 innings.
Suffice it to say, as is the case for any GM/president of baseball operations whose ownership provides him substantial resources, Cherington's track record in terms of free-agent pickups and pricey contract extensions is rather hit or miss.
Where Cherington arguably excelled most, however, was in cultivating an enviable stockpile of prospect depth that helped fuel Boston's eventual 2018 World Series title. Rafael Devers, Andrew Benintendi and Eduardo Rodriguez were acquired during Cherington's time as GM, as were then-prospects Yoan Moncada and Michael Kopech, who headlined the return sent to the White Sox in the Chris Sale trade. Several key graduations to the Majors and trades by the Dombrowski regime have thinned out the Red Sox' minor league depth, but Boston was considered to have an elite farm system at the time of Cherington's departure.
More recently, with the Jays, Cherington has worked with a particular focus on the club's player development efforts. And while a farm system is always a product of a group effort, it's nonetheless notable that the Jays have churned out notable prospects like Bo Bichette, Vladimir Guerrero Jr., Cavan Biggio and Danny Jansen while continuing to cultivate an increasingly impressive amount of depth. That may have been one of the most appealing aspects of Cherington's track record to the Pirates, who currently possess what is considered at best a middle-of-the road farm system (No. 15 at MLB.com and No. 20 at Baseball America).
Continued success in that area will be crucial to Cherington's success or failure in Pittsburgh, as he'll have only a fraction of the player personnel budget to which he was accustomed during his time as GM in Boston. The Pirates are perennially among the league's lowest-spending clubs under owner Bob Nutting, meaning Cherington will need a deep reserve of cost-controlled talent from which to draw as he navigates the financial obstacles that accompany any low-payroll GM's job.
The biggest offseason questions on Cherington's roster, once the field staff is set, will be how to proceed with center fielder Starling Marte and right-hander Chris Archer. Both are controlled for another two seasons, and Archer is coming off perhaps the worst season of his career. Marte figures to be an in-demand trade asset given his consistent production and the dearth of quality center-field options on the free-agent market, while Archer could yet have considerable trade value given his raw stuff, affordable contract and a similar lack of high-end pitching targets on the trade market. Determining the right time to pull the trigger on that type of deal will become the norm for Cherington in the years to come, barring an unexpected hike in payroll from ownership.