DEC. 23: The signing is now official, Brian McTaggart of MLB.com was among those to tweet.
DEC. 20: The Astros have agreed to a two-year deal to bring back catcher Martin Maldonado, according to MLB.com's Mark Feinsand (via Twitter). It includes a guaranteed $7MM for the MVP Sports Group client.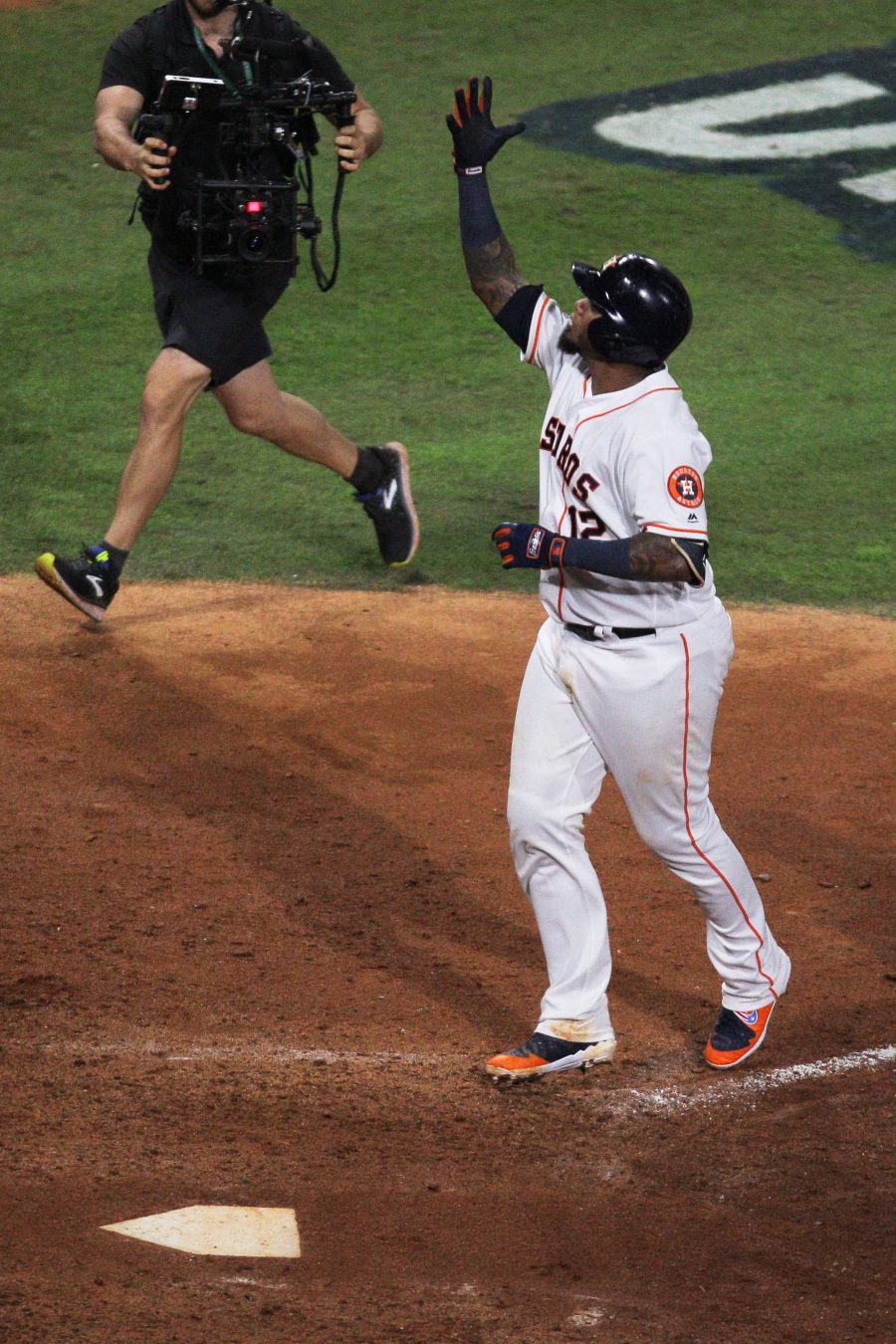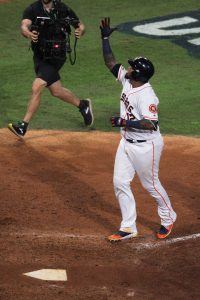 This is now the third time that the Astros have brought in Maldonado. After striking mid-season deals to acquire him in each of the past two campaigns, the Houston organization went ahead and committed to a full two-year term.
It's possible the 'Stros are now set to move on from primary 2019 receiver Robinson Chirinos. The club already locked up Dustin Garneau to a cheap deal at the outset of the winter and has been looking for cost-efficient means of filling out a star-studded, increasingly expensive roster. Maldonado could've earned more from another team, per Feinsand, but preferred the comfort and opportunity available in Houston.
Maldonado, 33, has long been regarded as an excellent defender. The Baseball Prospectus grading system no longer values him as the top option behind the plate in all of baseball — as it did in 2017 — but still rates him as an above-average performer. Given today's signing, and the evident interest from other clubs, it seems fair to presume that organizations around the game still hold Maldonado's capabilities in the dark arts of catching in high esteem.
Achieving the benefits of Maldonado's work on the defensive side of the spectrum has typically meant tolerating his efforts with the bat in hand. There have been a few relative peaks, but he has long been a subpar contributor on offense. Through over two thousand career plate appearances, Maldonado carries only a .219/.289/.355 batting line.
That's more or less precisely what Maldonado did as a hitter in 2019. He finished with a 76 wRC+, just north of his lifetime 73 wRC+ mark. Maldonado did finish strong upon moving to the Astros, due largely to a power burst of questionable sustainability. Over 98 plate appearances in Houston, he slashed .202/.316/.464 with six home runs.
Photo courtesy of USA Today Sports Images.