DECEMBER 15: The signing is now official, as confirmed by Jorge Castillo of the Los Angeles Times.
DECEMBER 11: The Dodgers will sign free-agent reliever Blake Treinen to a one-year, $10MM contract, Jeff Passan of ESPN reports. They were one of "multiple" clubs that made offers in that vicinity to the right-hander, according to Passan. Treinen's represented by Adam Karon of Apex Baseball.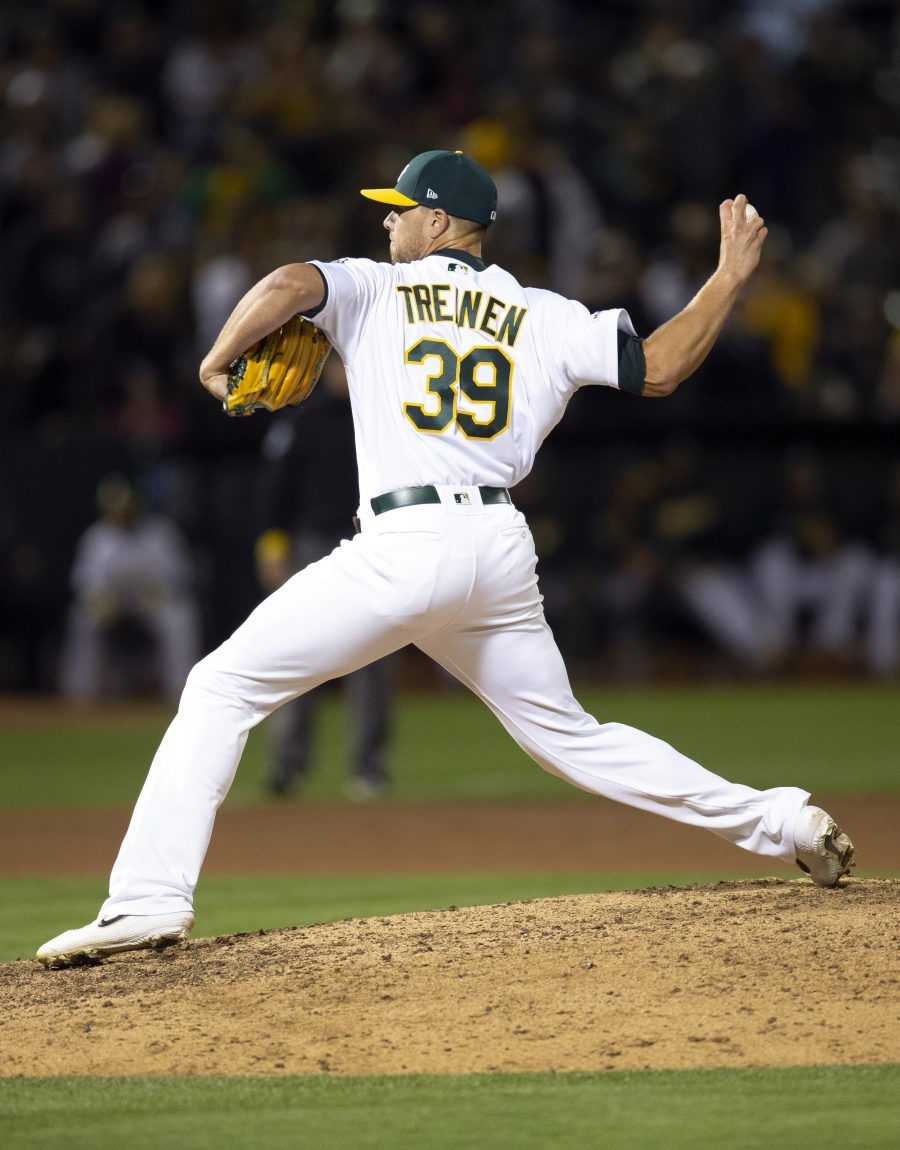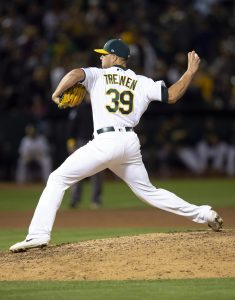 Judging by the contract he'll receive and the multi-team interest he drew, clubs are buying into a potential bounce-back in 2020 from Treinen. He was largely a great reliever with the Nationals and Athletics from 2014-18, with the last of those seasons the highlight of his career to this point. Treinen was historically good that year, as he helped the A's to the postseason with a microscopic .78 ERA/1.82 FIP and posted 11.2 K/9, 2.35 BB/9 and a 51.9 percent groundball rate in 80 1/3 innings of work. He added 38 saves on 43 tries for good measure.
Oakland couldn't have expected Treinen to be that effective again in 2019, but it surely didn't think his numbers would fall off a cliff. That's exactly what happened, though. The 31-year-old put up a 4.91 ERA/5.14 FIP with 9.05 K/9, 5.68 BB/9 and a 42.8 percent grounder rate during an injury-limited, 58 2/3-inning showing. He also blew five saves on 23 attempts, which led the A's to strip him of the closer role and hand it to Liam Hendriks. Furthmore, Treinen saw his swinging-strike rate fall by almost 6 percent and his home run-to-fly ball rate climb by 12 percent.
Despite Treinen's newfound struggles, the A's still managed to clinch another playoff berth. Treinen wasn't a factor at that point, though, as his season ended in late September because of a stress reaction in his back. A few weeks later, the A's decided to non-tender Treinen instead of paying him a projected $7.8MM in arbitration.
From at least a financial standpoint, it appears Treinen caught a break when the A's cut him. Meanwhile, the Dodgers are left to hope they've stumbled on a potential late-game force (or at least a consistent and competent reliever). Although their overall roster is one of the envies of the league, the Dodgers did some have bullpen troubles in 2019, which ended in more playoff disappointment. Long-dominant closer Kenley Jansen had his struggles, as did big-money signing Joe Kelly. But the club will look for returns to form out of Treinen, Jansen and Kelly in 2020.
Photo courtesy of USA Today Sports Images.