We're on the cusp of spring training, which is also a popular time for teams and players to work out long-term extensions. We saw several of those deals handed out before last season began. Let's check in on how those pacts look now, beginning with the hitters who inked the five largest extensions of last offseason…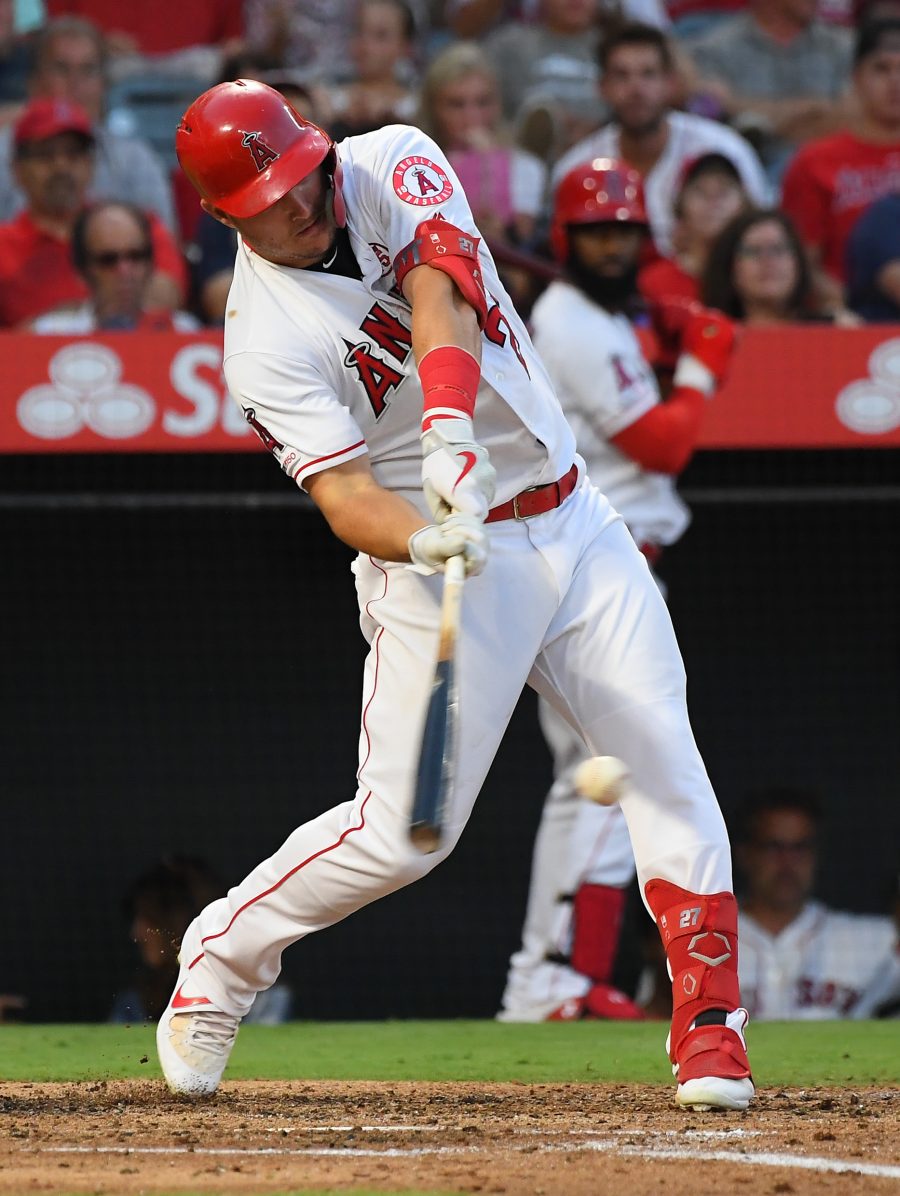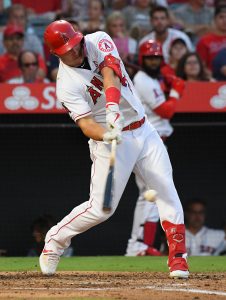 Mike Trout, CF, Angels – 10 years, $360MM: It's anyone's guess how this contract will look at the tail end of it (see: Pujols, Albert), but despite the amount, it has the makings of a wise decision at the moment. After all, the 28-year-old Trout, already one of the greatest players in the history of baseball, continued to steamroll the opposition in 2019 – a season in which he earned his eighth straight All-Star nod and the third AL MVP of his career. The Angels really had no choice but to lock up Trout, and had they not done so, he'd be entering a contract year right now. He would also be in prime position to land an even richer contract on the open market less than a year from now.
Nolan Arenado, 3B, Rockies – seven years, $234MM: This deal already comes off as questionable for the Rockies, and it's not because Arenado faded in 2019. On the contrary, the 28-year-old picked up his fifth straight All-Star honors and earned his seventh Gold Glove in a row. But Arenado is now known to be fed up with the Rockies because they haven't done much to better their roster this winter after a horrid season, and he seems open to a trade as a result. However, his enormous new contract includes an opt-out clause after 2021, so teams probably aren't champing at the bit to pay for seven years of Arenado in a trade when he could end up spending just two seasons in their uniform. And Rockies general manager Jeff Bridich isn't just going to give away Arenado, Colorado's franchise player, no matter how unhappy he may be with the organization. Needless to say, the two sides are in a spot neither expected to be in when they committed to each other for the long haul just months ago.
Paul Goldschmidt, 1B, Cardinals – five years, $130MM: Arizona's version of Goldschmidt was an elite player for most of his tenure there from 2011-18, which led the Cardinals to trade significant talent for him more than a year ago. Unfortunately for the Cards, though, the 2019 edition of Goldschmidt was pedestrian compared to his D-backs self. Goldschmidt wasn't bad by any stretch, evidenced in part by his 34 home runs and 2.9 fWAR, but the .260/.346/.476 line he posted in 682 plate appearances comes up way short next to his career slash of .292/.391/.524. The drop-off's not a great sign for a 32-year-old at the beginning of the biggest contract in Cardinals history.
Alex Bregman, 3B, Astros – five years, $100MM: This has not been a banner winter for the Astros, and if you follow the game at all, you know why. They are coming off a pennant-winning season, though, and Bregman was a key part of it. The 25-year-old was in the inner circle of premier players for the second straight season, slashing .296/.423/.592 with 41 home runs and 8.5 fWAR in 690 plate appearances. The Astros still owe Bregman a lot of money, but he's young enough that it seems safe to say they won't regret ponying up for him.
Aaron Hicks, CF, Yankees – seven years, $70MM: Thanks to the injuries Hicks has suffered since signing it, this gamble hasn't worked out to the Yankees' liking so far. Hicks missed all but 59 games last year while battling back and elbow problems, and when he did play, he wasn't nearly as effective as he was over the previous couple seasons. Worsening matters, Hicks underwent Tommy John surgery on his right elbow this past October, meaning the 30-year-old will sit out a sizable portion of the upcoming campaign.
Photo courtesy of USA Today Sports Images.