If the Mets are going to maximize their potential and break their three-year playoff drought in 2020, odds are they'll need a bounce-back effort from right-handed reliever Edwin Diaz. It's still tough to believe how little the Mets got last year from Diaz, whom they acquired in December 2018 in what now looks like a regrettable blockbuster with the Mariners.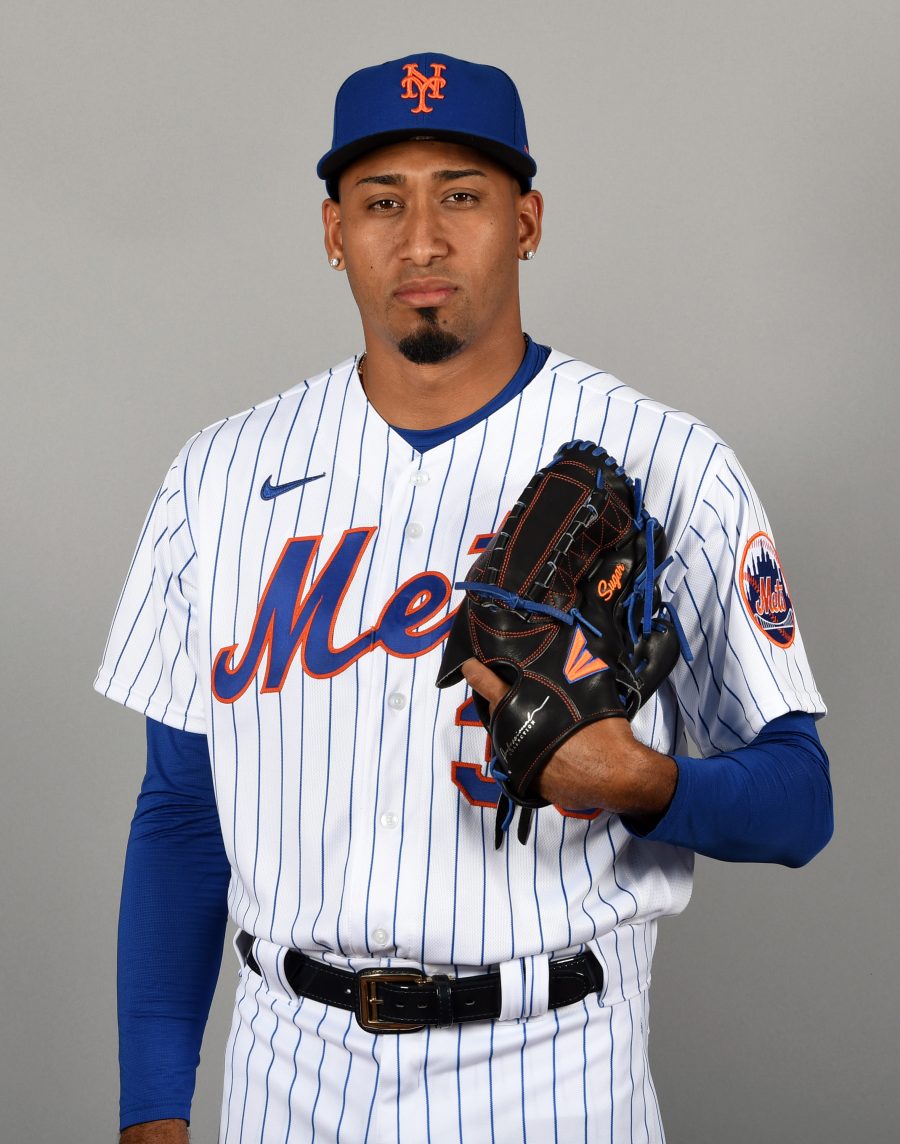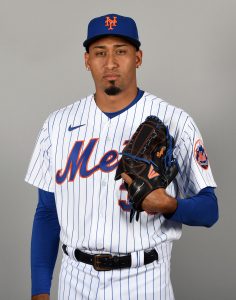 Diaz concluded his three-season Seattle tenure in epic fashion prior to the trade, turning in one of the greatest years a reliever has ever recorded. He collected 57 saves on 61 tries and logged a 1.96 ERA/1.61 FIP with 15.22 K/9 and 2.09 BB/9 in 73 1/3 innings en route to AL Reliever of the Year honors. The Mets surely expected Diaz to compete for the NL version of that award last season. No dice.
Diaz wound up ranking among the majors' worst at preventing runs in his first year with the Mets, as he finished seventh last out of 158 qualified relievers in ERA (5.59) and well below average in FIP (4.51). The .377 batting average on balls in play hitters registered against Diaz had a hand in his sudden ineffectiveness, though he can't simply be let off the hook for that. After all, someone who was so dominant just the year before (and very good in the prior two seasons) could no longer seem to keep meaningful contact at bay.
Thanks in part to noticeable decreases in groundball percentage and infield fly rate, Diaz's hard contact jumped by 18.8 percent from 2018, according to FanGraphs. He ended up in the league's second percentile in hard-hit percentage and its 11th percentile in average exit velocity against, per Statcast. His slider – a pitch that embarrassed hitters before – was battered to the tune of a .387 weighted on-base average, helping lead to a whopping 16 percent increase in home runs. Many pitchers gave up more HRs than usual during a power-happy 2019, but most didn't so to that extent.
Despite all of that, the 26-year-old Diaz shouldn't be counted out just yet. He did show some positive signs last season, believe it or not. Diaz lost nothing on his fastball, a pitch that has averaged 97.3 mph in each of his major league seasons. His strikeouts and swinging strikes dropped from his dream '18 effort, while his walk rate rose, but he was still far above average in the first two categories and passable in the third. In fact, his strikeout rate (39 percent; 15.38 per nine) ranked in the league's 99th percentile, and he finished fifth among relievers in swinging strikes (18 percent). And it seems Diaz did deserve better when he threw his slider, evidenced by a .272 expected wOBA against the pitch.
None of this is to say Diaz will ever return to his absolute best form, but he does still seem to have what it takes to succeed in the bigs. Even if he does, the Diaz/Robinson Cano trade (the latter has also struggled so far) probably won't go down as a positive for the Mets. But if Diaz can help stabilize the back end of New York's bullpen and aid in a return to the playoffs, that would ease the pain to some degree.
Photo courtesy of USA Today Sports Images.