Because of the coronavirus, the Athletics are facing at least one very sad possibility: Shortstop Marcus Semien may never wear their uniform again. Whether or not any kind of season happens, Semien will be eligible to reach free agency next winter. He'll be among the most coveted players available, and the low-budget Athletics have never been known for splurging on anyone. The largest guarantee they've ever given out still belongs to former third baseman Eric Chavez, whom they signed to a $66MM guarantee way back in 2004. And frankly, if any one player on the current A's is going to exceed that amount sometime soon, third baseman Matt Chapman is probably a better candidate than Semien.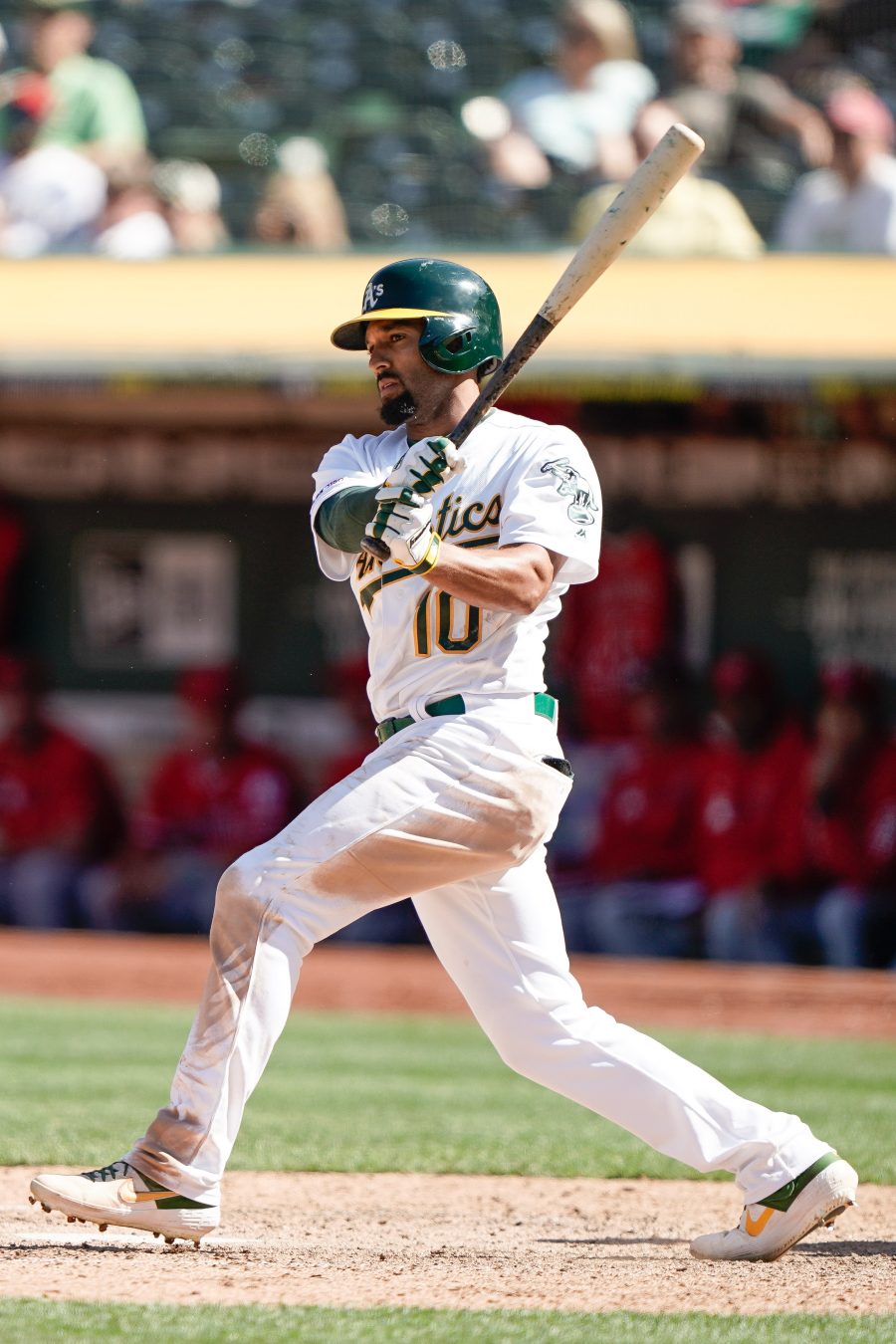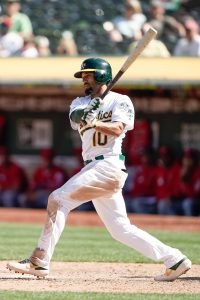 Now, saying Oakland will probably prioritize Chapman isn't a knock on Semien. But Semien's a couple years older – his 30th birthday is in September, while Chapman just turned 27 today – and the A's have less time to lock him up with a potential trip to free agency looming.
Should Semien walk, he'd be an enormous loss for the club. Originally acquired from the White Sox in a 2014 trade, Semien has gradually evolved into an elite shortstop. He was a decent player for the A's from 2015-18, a four-year, 2,311-plate appearance stretch in which he accumulated 9.1 fWAR, but was only a league-average hitter throughout.
Semien truly turned a corner last season during a near-American League Most Valuable Player effort. He slashed .285/.369/.522 with 33 home runs and 10 stolen bases en route to 137 wRC+, the second-highest number among all full-time shortstops (only Boston's Xander Bogaerts fared better). And while Semien's work at short drew criticism in his younger days, 2019 represented his second straight resoundingly successful year as a defender. He put up 12 Defensive Runs Saved and managed a 6.7 Ultimate Zone Rating. The entire package was good for 7.6 fWAR, the fifth-highest amount in the majors and one that helped him to a third-place finish in AL MVP balloting behind Mike Trout and Alex Bregman.
It's just about impossible to immediately replace what Semien brought to the table last season, but Oakland may soon have to make the attempt. The question is: How? As mentioned, the A's aren't big spenders. That said, it doesn't seem crazy to think they could at least make an effort on Andrelton Simmons or Didi Gregorius, the next best free-agent shortstops in the upcoming winter's class, if they only command short-term contracts. The rest of the market should be decidedly less inspiring at the position, but Oakland could plug in someone like Freddy Galvis or Jose Iglesias as affordable stopgaps capable of offering roughly league-average WAR totals.  As for trades, would the A's dare be aggressive enough to push their chips to the table for someone like Francisco Lindor of the Indians or the Rockies' Trevor Story, free agents-to-be after 2021 who would surely be rentals for them?
Alternatively, there's the chance of adding a second baseman via trade or free agency and shifting an in-house player to short. The trouble is that the A's, Semien aside, don't have any proven shortstop options from within their ranks. Franklin Barreto was once a premium middle infield prospect, but he hasn't panned out so far, and he didn't play much short in the minors from 2017-19. Sheldon Neuse appeared in all of nine minor league games there last season. Jorge Mateo has quite a bit of minors experience in the spot, but he hasn't inspired at the plate. Vimael Machin's a Rule 5 pick, and seldom do they turn into valuable performers. Prospects like Nick Allen or Logan Davidson could eventually be the solution, though neither has even gotten to Double-A yet.
Every team is in a difficult position as a result of the pandemic, but Oakland ranks near the top. The Athletics are a back-to-back 97-win team who, as constructed, could compete for a World Series championship. Semien's an important part of that, though, and nobody knows whether he'll play for the club again. But regardless of whether a season happens, the A's may be mere months away from facing the unenviable task of trying to replace a player who has become a star in their uniform.
Photo courtesy of USA Today Sports Images.