Back in the 2013-14 offseason, the Tigers were looking to move a veteran starter … but not because they were in a rebuild. The club had taken three consecutive AL Central titles (and would add another in the ensuing campaign).
The issue was quite the opposite: with Justin Verlander, Max Scherzer, Doug Fister, Rick Porcello, Anibal Sanchez, and Drew Smyly all on the staff, the Detroit organization felt it had depth to spare. Looking ahead at the cost to retain the team's stars — they ultimately failed to reach a deal with Scherzer but inked a monster extension with Miguel Cabrera later that offseason — the decision was made to trim some costs where possible and bring back some long-range talent.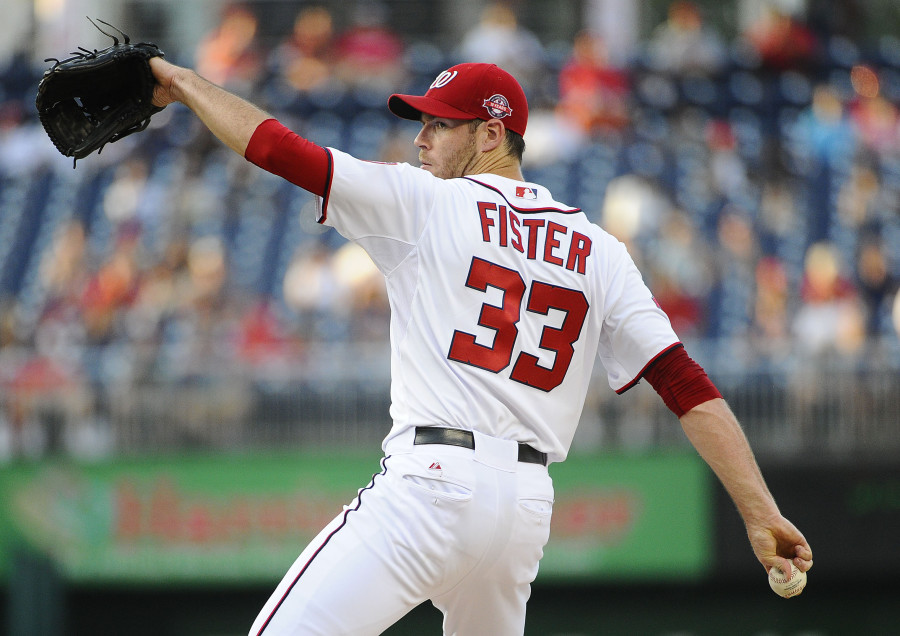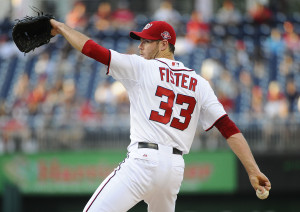 Meanwhile, the Nationals were in search of a quality arm to plug into would land Fister in a swap that sent a largely underwhelming three-player package back to the Tigers. Utilityman Steve Lombardozzi and lefty reliever Ian Krol were each young players with MLB experience but little in the way of apparent ceiling. The Tigers hoped that they'd be affordable contributors, but neither carved out a career in Detroit. The most interesting long-term piece was a notable but not overly heralded lefty pitching prospect by the name of Robbie Ray.
This wasn't quite how the Tigers wanted talks to play out. The club reportedly wanted a different young hurler to headline the deal: Taylor Jordan, who had emerged out of obscurity in 2013. Jordan utilized his decidedly Fister-esque skillset to compile 51 2/3 innings of 3.66 ERA work in 2013, averaging just 5.1 K/9 but limiting the walks (1.9 BB/9) and homers (0.52 HR/9) while generating lots of groundballs (57.5%). It seemed Jordan might well be a long-term rotation piece, even if it was unlikely he'd ever really dominate.
Ray, a 22-year-old former 12th-round pick, hadn't yet reached the highest level of the minors, let alone the bigs. But he was perhaps a higher-ceiling young hurler than Jordan. In 2013, Ray worked to a 3.68 cumulative ERA over 142 frames at the High-A and Double-A levels while racking up 10.1 K/9 against 3.9 BB/9.
For good reason, the Nationals were widely lauded for their acquisition. I characterized the deal as a value-laden, well-timed strike. Dave Cameron of Fangraphs said the Nats had paid "a shockingly low price, considering that Fister is one of the game's most underrated pitchers." While anything but flashy, the tall right-hander had a nice track record of high-quality rotation work — over 800 frames of 3.53 ERA ball — and came with two seasons of remaining arbitration control. The thievery metaphor was popular, beginning with the title of Cameron's post. Plenty of people termed the swap a "steal," especially after Fister turned in an outstanding 2014 campaign.
There's no discounting Fister's excellence in his first year in D.C. Though he missed some action, he still managed to spin 164 innings of 2.41 ERA ball. But as it turned out, that would be the last truly productive campaign of his career. Fister struggled with a lat injury at the start of the ensuing campaign and never really got going. He did manage a useful 4.19 ERA in 103 frames in 2015, so it was hardly a minimal contribution, but the peripherals didn't support the results and the output didn't account for his final arbitration salary of $11.4MM. Any thoughts of recouping draft compensation by issuing a qualifying offer went right out the window.
On the other side of the swap … well, the Tigers didn't quite get what they hoped for either, but they only had their own ensuing actions to blame. After watching Ray struggle in a brief 2014 debut, Detroit ended up sending him out in a memorable three-team trade that really didn't work out for the Motown side. That deal, which also cost the Tigers a decent infield prospect in Domingo Leyba, returned righty Shane Greene. While he had his moments in Detroit, they came after he transitioned to a relief role. Greene was swapped out last summer. The arrangement would have gone better had the Tigers simply taken shortstop Didi Gregorius, who ended up with the Yankees.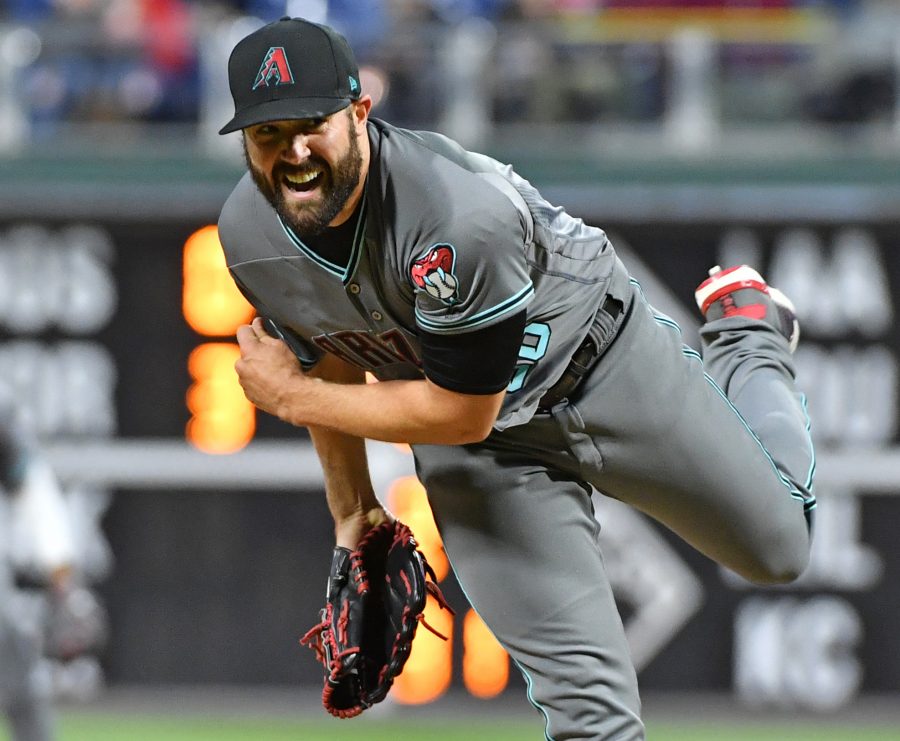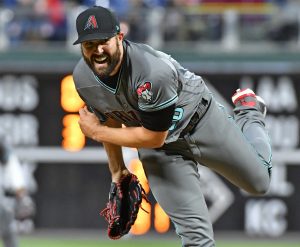 By that point, Ray was ready for a full test at the MLB level. He turned in a very strong debut in 2015. And while the results have taken a bit of a rollercoaster ride since, he has produced huge strikeout numbers and generally fared well in the eyes of advanced metrics. Ray has contributed 762 innings of 3.96 ERA ball in Arizona while racking up 11.3 K/9 against 4.1 BB/9. The long ball has been an issue, but it hasn't stopped him from compiling 10 rWAR and a dozen fWAR — well over twice what Fister ended up providing to the Nats (4.5 rWAR / 1.7 fWAR) — in advance of his final season of arbitration eligibility.
Photos courtesy of USA Today Sports Images.