Any guesses as to which Dodgers player has hit the most total dingers since the start of the 2015 season? That'd be outfielder Joc Pederson, with a tally of 123.
Sure, he has since been bypassed in more recent seasons by younger slugger Cody Bellinger and the suddenly emergent Max Muncy. And several other excellent players have delivered more WAR to the L.A. franchise over the years. But Joc has been a consistent source of prodigious power for the Dodgers since he first emerged in the majors.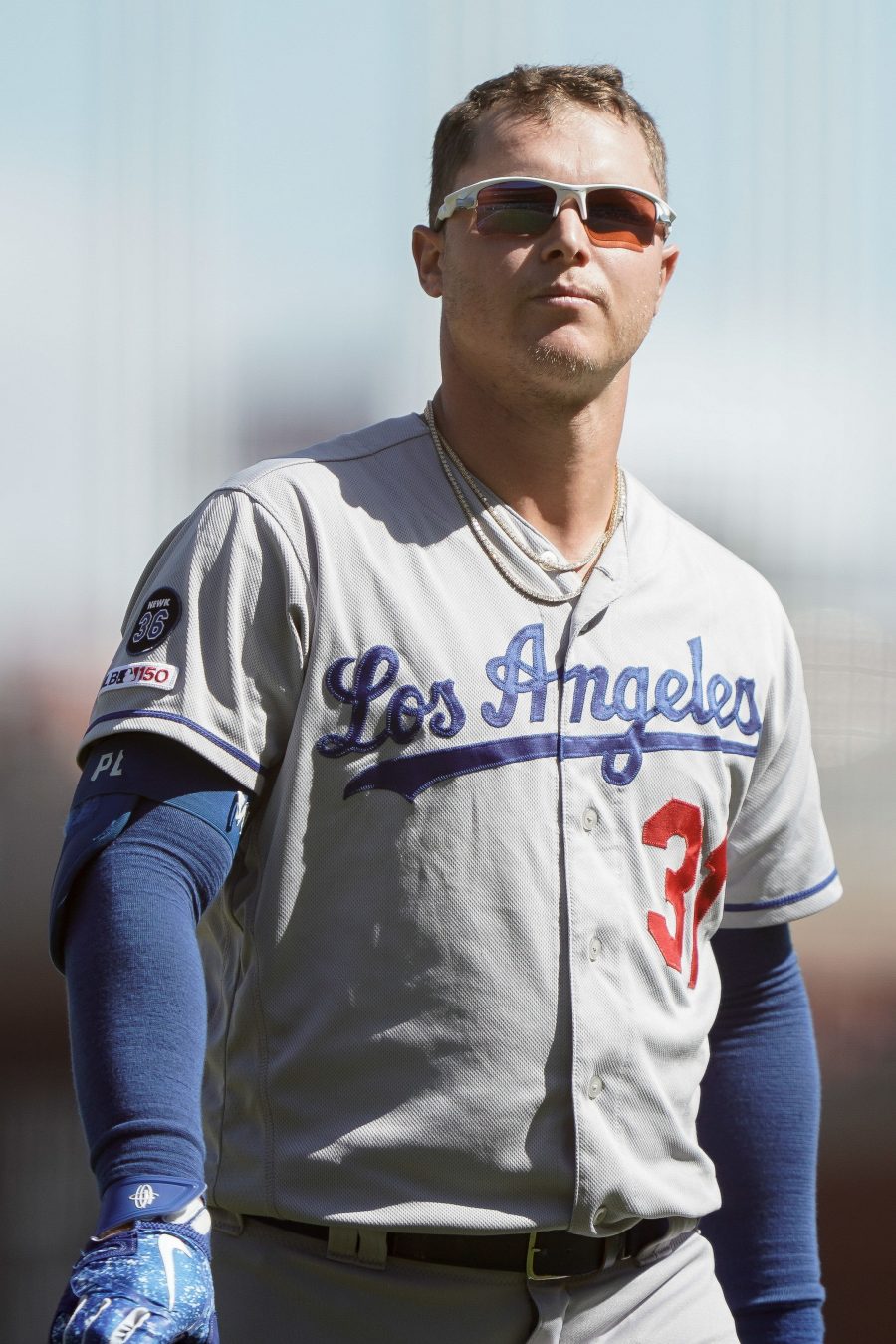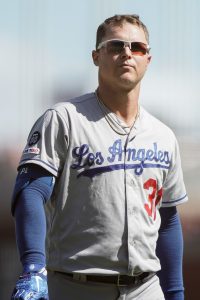 There's a major caveat here, of course. Last year, all of Pederson's 36 home runs came against right-handed pitching. He stepped into the box only fifty times against southpaws, managing only a putrid .224/.240/.265 batting line. That's only marginally better than his .188/.263/.310 lifetime mark against same-handed hurlers. But against righties? Pederson owns a stellar 131 wRC+ in his MLB career.
That excellent output against righties is of obvious value to the Dodgers, but hardly assured Pederson's place on the roster. He's set to earn $7.75MM in his final season of arbitration eligibility — a bit spendy given the team's other players and roster plans. The Dodgers worked hard to deal him this past offseason, reportedly holding talks with the White Sox before finally agreeing to a deal with the Angels … one that ultimately fell apart for other reasons (more details on that collapse here).
This wasn't the first time we heard trade chatter on Joc … far from it, in fact. Pederson's status in Los Angeles has never really been assured — even when he was flying up the prospect charts and emerging as a high-end young MLB talent. A former 11th-round draft pick, Pederson was batted around in trade talks long before he reached the majors and the chatter never stopped thereafter.
The Dodgers wouldn't include Pederson in trade talks involving Jon Lester (link), Cole Hamels (link), David Price (link), and Shelby Miller (link). At one point Pederson was asked about in talks involving Marlins star Jose Fernandez. There was talk of a deal even after a rough 2017 season during which he was temporarily demoted. He was connected to the Braves last winter.
It seems now that the Dodgers might've been better served cashing in on Pederson's trade value when it peaked. But it's far from a total whiff. He has provided 10.9 rWAR and 13.1 fWAR to the Los Angeles club in 705 games. Strikeouts were the concern when he was younger, but they haven't prevented him from achieving a lifetime 120 wRC+. The real issue has been the intense platoon needs, though that probably bothers this organization less than any other.
Throughout this lengthy run of success, the Dodgers have moved through quite a number of different players. They've leaned on some huge stars and many role players. One of the steadiest forces has been Pederson's prodigious output against right-handed pitching. And he has risen to the occasion in the postseason, turning in a cumulative .239/.326/.487 slash with seven long balls in 133 plate appearances.
The waiting game that all teams are presently experiencing is even more awkward for Pederson and the Dodgers. It was already weird for him to return to camp after the collapsed trade. Now, as he closes in on his 28th birthday, it's still possible the California native has already played his last game in a Dodgers uniform after a decade in the organization. If the 2020 season does indeed get underway, Pederson is sure to get plenty of plate appearances against right-handed pitching, but not much opportunity to prove to potential future suitors that he can be trusted to hit lefties.
Photo courtesy of USA Today Sports Images.