It would be an understatement to say the Cubs' Jason Heyward has had an eventful career in professional baseball. Heyward was the 14th pick of the Braves in the 2007 draft, and the Georgia-raised outfielder's star continued to rise thereafter. As a prospect, Heyward topped out as Baseball America's No. 1 overall farmhand after the 2009 season.
"Even if he opens 2010 at Triple-A Gwinnett, Heyward will be starting in Atlanta at some point during the year, and he has all the ability to emerge as one of the game's premier players," BA wrote then.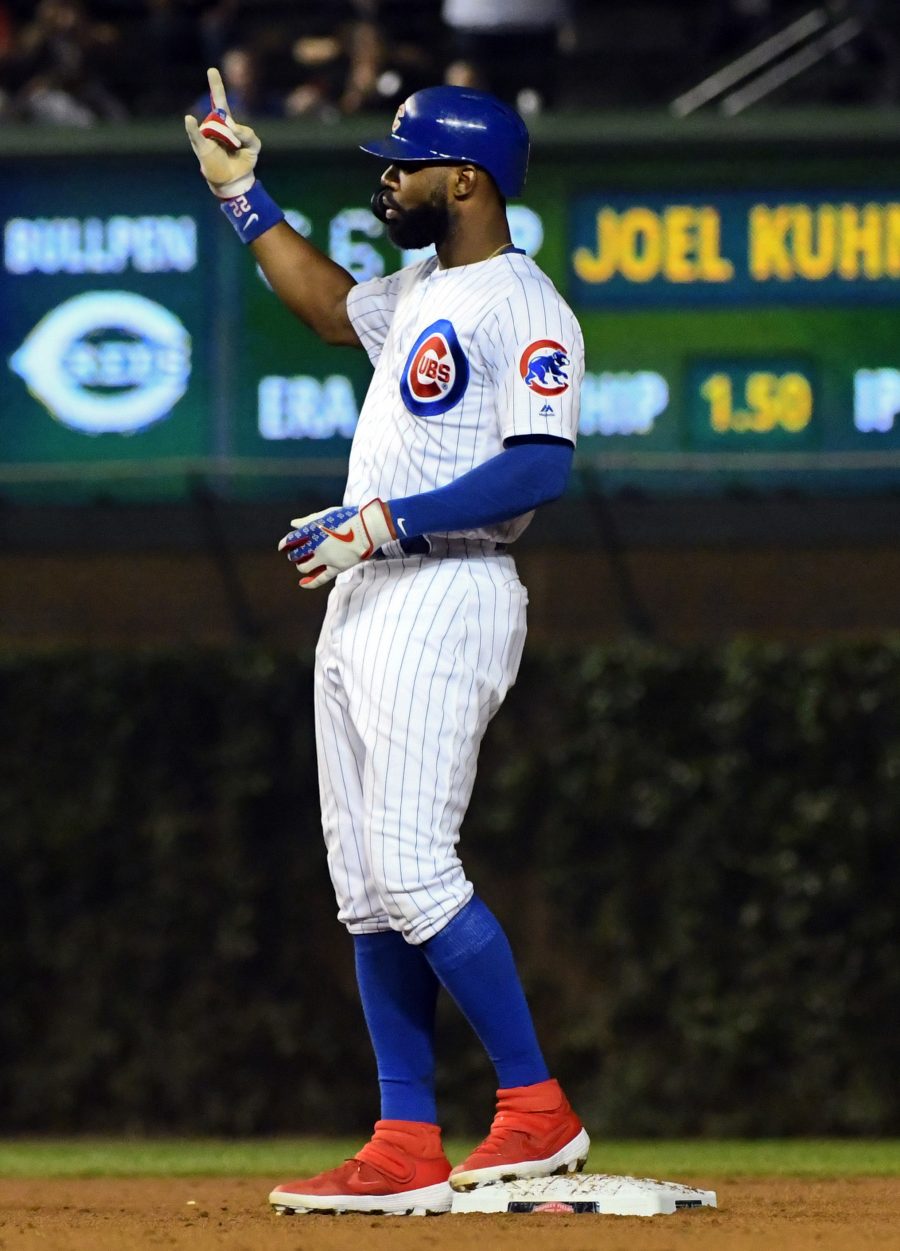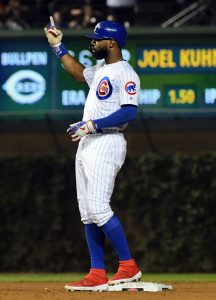 The towering Heyward did not start 2010 in the minors, though, instead beginning as the Braves' top right fielder. And he made an enormous impact from the get-go, smashing a first-inning, three-run homer off Cubs righty Carlos Zambrano in his initial at-bat. The Braves went on to win that game and 90 more en route to a wild-card berth, owing in no small part to a 4.6-fWAR Heyward effort in which he batted .277/.393/.456 in 623 plate appearances.
It seemed that the rookie version of Heyward was indeed destined for greatness, but his career hasn't been particularly consistent since then. Heyward remained a Brave from 2011-14, a 2,196-plate appearance run in which he batted .258/.340/.422 with 14.9 fWAR, but they decided after the last of those seasons to trade the homegrown standout to the Cardinals in a deal for right-hander Shelby Miller. That wasn't indefensible from the Braves' point of view, as Miller was then an up-and-coming starter with a few years' team control remaining and Heyward had just one season left before reaching free agency.
[RELATED: Butterfly Effects & The Jason Heyward Signing]
If you go by fWAR, Heyward had his best in St. Louis (5.6), hitting .293/.359/.439 with 13 homers and a career-high 23 steals in 610 PA. Heyward was part of a 100-win team that year, but after the Cardinals bowed out of the NLDS against the Cubs, the free agent went to … the Cubs. They handed him an eight-year, $184MM guarantee, but Heyward's regular-season numbers have fallen flat dating back to then. During his first four years as a Cub, Heyward batted an underwhelming .252/.327/.383 line across 2,151 trips to the plate, leading to 6.0 fWAR. Heyward's typically outstanding defense has kept him afloat, as he has logged 42 Defensive Runs Saved and a 27.2 Ultimate Zone Rating as a Chicago outfielder (overall, he has put up 143 DRS with a 99.5 UZR as a big leaguer). Of course, it's not always just about statistics.
On Nov. 2, 2016, the Cubs and Indians were tied 6-6 through nine innings and stuck in a rain delay in Game 7 of the World Series. It was two teams trying to break long championship droughts, but on Chicago's side, Heyward went into Knute Rockne mode in the locker room.
"We're the best team in baseball, and we're the best team in baseball for a reason," Heyward told his teammates (via Tom Verducci's book "The Cubs Way: The Zen of Building the Best Team in Baseball and Breaking the Curse"). "Now we're going to show it. We play like the score is nothing-nothing. We've got to stay positive and fight for your brothers. Stick together and we're going to win this game." 
"Right then I thought, We're winning this f—— game!," president of baseball operations Theo Epstein said.

The Cubs did just that when the 17-minute delay ended, defeating the Indians in the 10th to pick up their first title in 108 years. It's hard to quantify how much Heyward meant to that team on an emotional level. He went 0-for-5 in that game and posted a miserable .307 OPS during the postseason, which came after he recorded a personal-worst 72 wRC+ in the regular season, but that Game 7 speech will always live in Cubs lore.
While the Cubs haven't won another title since 2016, Heyward's production has trended upward going back to then, as he has been something close to a league-average hitter. Still, that's not great for a former can't-miss prospect who's owed another $86MM through 2023. In all, Heyward has been a bit better than average as an offensive player during his career, having batted .261/.343/.412 (107 wRC+) with 144 homers and 110 steals in 5,580 PA. However, consistently stellar defense has helped the 30-year-old accumulate 31.1 fWAR, which is a higher amount than the vast majority of major leaguers have piled up, and he may have helped key a Cubs title behind the scenes. All things considered, how would you grade his career to this point?
(Poll link for app users)
[polldaddy poll=10551095]
Photo courtesy of USA Today Sports Images.