As a versatile defender and a capable offensive player, Chris Taylor has been one of many eminently useful members of the Dodgers' roster since 2017. But Taylor's career did not begin in ideal fashion. A fifth-round pick of the Mariners in 2012, Taylor peaked as Baseball America's ninth-ranked M's prospect in 2014, and though he reached the majors for the first time that year, it took him a few years to come into his own.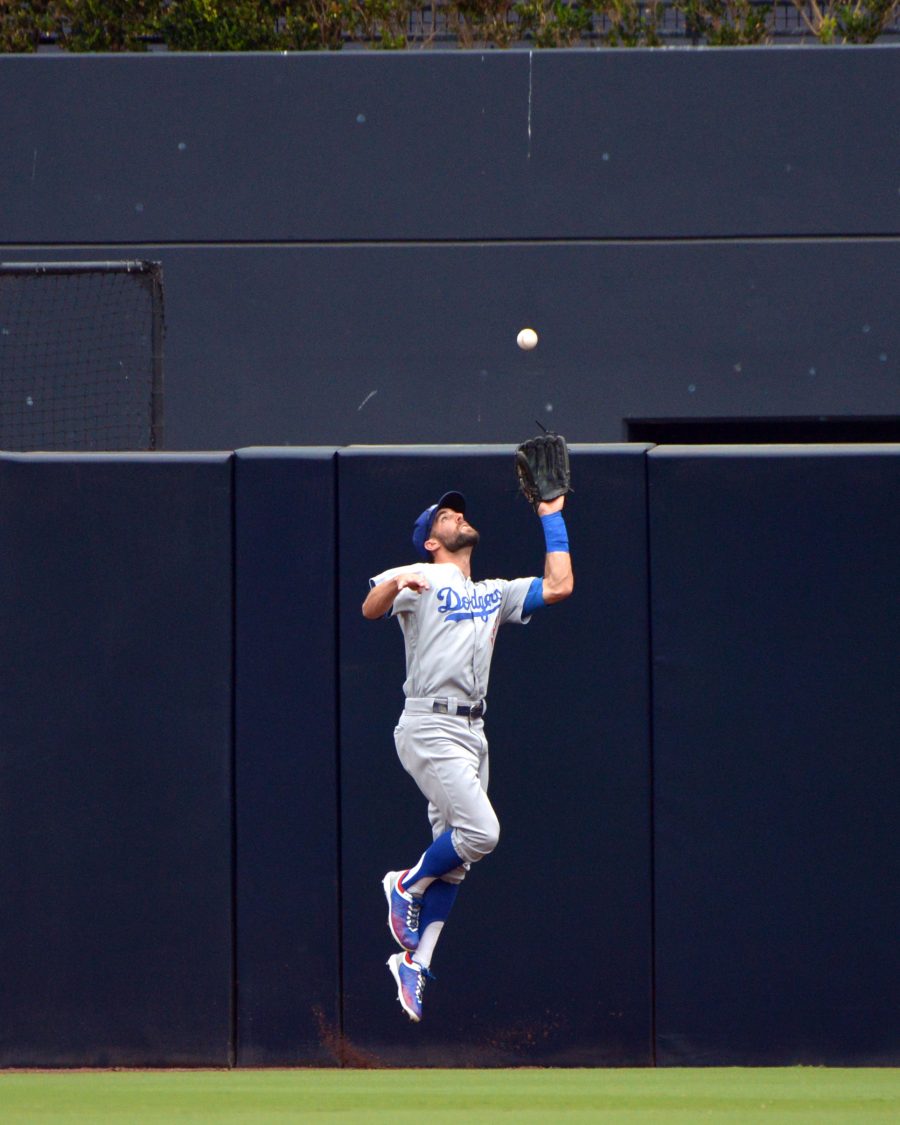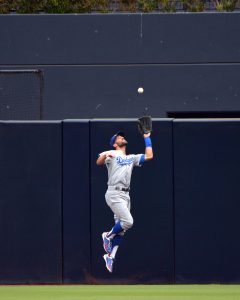 Taylor showed off almost zero pop early in his big league career, evidenced by his one home run and .076 isolated power number across 318 plate appearances through 2016. Taylor had plenty of high moments in the Mariners' minor league system, where he hit .314/.401/.455 in 1,856 PA, but could only muster a measly line of .240/296/.296 (71 wRC+) in the majors. Consequently, general manager Jerry Dipoto – who did not draft Taylor – gave him up in June 2016, sending him to the Dodgers for right-hander Zach Lee.
At the time of the Seattle-LA deal, MLBTR's Mark Polishuk wrote, "Given Taylor's impressive minor league numbers, it's not out of the question that he could unlock some of that hitting prowess in the bigs."
Mark couldn't have been more right. Taylor saw little time with the Dodgers in his first year with the organization (just 62 PA), but he became a regular for the club the next season and has been an integral part of the perennial contenders' roster since then. Going back to 2017, Taylor has slashed .268/.340/.468 (116 wRC+) with 50 homers and 9.6 fWAR, all while making relatively minimal salaries. Taylor's still under affordable control through 2021, so as someone who can hit and play just about every position (he has lined up at second, third, short and all three outfield spots in LA), it should be a no-brainer for the Dodgers to keep him in the fold for at least the next couple years.
While the Dodgers struck gold on Taylor, the Mariners got nothing out of this swap. Lee entered the pro ranks as the 28th overall pick of the Dodgers in 2010, deciding to try for a baseball career instead of playing football at LSU. Signing the former quarterback cost the Dodgers a franchise-record bonus of $5.25MM, and Lee lived up to the hype for a little while. He was among Baseball America's top 100 prospects three times (2011, '12 and '14), but Lee had an up-and-down minor league run as a Dodger and made just one appearance with the big club. In a 15-2 loss to the Mets in July 2015, Lee yielded seven earned runs on 11 hits in 4 2/3 innings. That was the only time he took the mound as a Dodger.
So what has become of Lee since the Mariners acquired him? Well, he had a fleeting run in the Seattle org, which lost him on waivers to San Diego in December 2016. Lee has since been with three other franchises – the Rays, Mets and Athletics (the A's signed him to a minors pact this past offseason). He's still just 28, and as a former high-end prospect, it may be too soon to give up on Lee. However, as the owner of a 5.41 ERA over 625 1/3 innings in Triple-A ball, it seems unlikely he'll amount to much in the majors. Considering how Lee's pro career has gone thus far, the Dodgers have to be thrilled with the return they got for him.
Photo courtesy of USA Today Sports Images.