The Mets and Reds announced on Tuesday that they've swapped right-hander Matt Harvey and catcher Devin Mesoraco. The Reds are sending cash to the Mets to offset the difference in salary, as Mesoraco is earning $13.125MM in 2018 to Harvey's $5.6MM. Tim Brown of Yahoo Sports first reported the trade was close (via Twitter).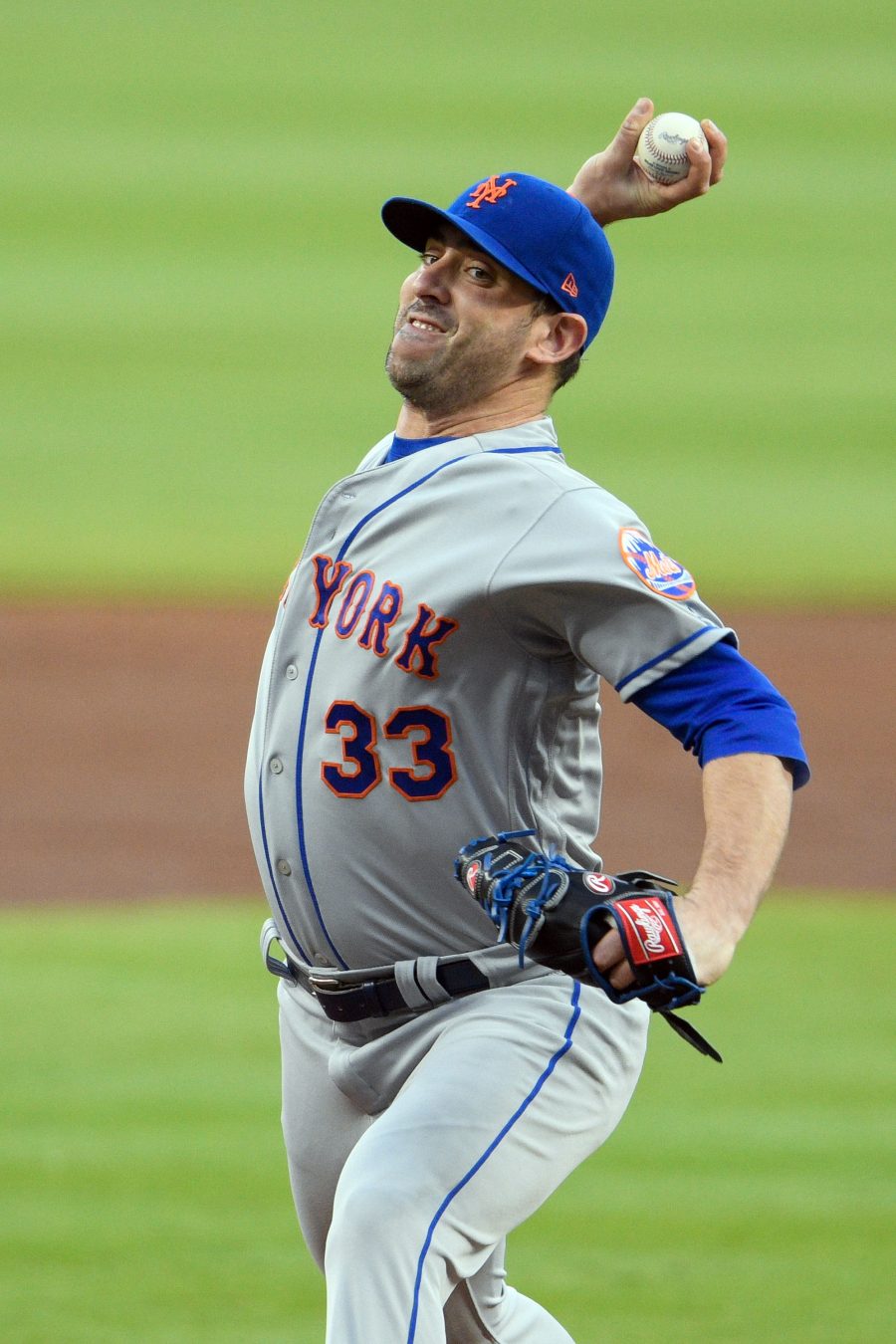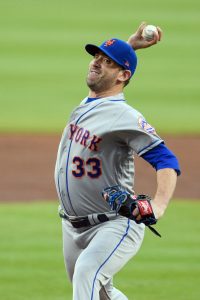 Ken Rosenthal of The Athletic reports (via Twitter) that Cincinnati is paying the entirety of Mesoraco's deal, while the Mets are paying all of Harvey's contract. In essence, then, there's no impact on either club's payroll, and the move simply boils down to a change of scenery for two former stars who've fallen out of favor and dropped down the depth chart in their original organizations.
New York also announced that Todd Frazier has been placed on the disabled list due to a strained left hamstring, while Anthony Swarzak has been transferred to the 60-day DL. The Reds, meanwhile, have selected the contract of catcher Tony Cruz from Triple-A in a corresponding move, and he'll now serve as the backup to Tucker Barnhart, who has replaced Mesoraco in tonight's lineup. The Mets and Reds are playing each other tonight, and Mesoraco is available to hit for his new club. Harvey will join the Reds later this week in Los Angeles, the team announced.
For Harvey, the ace will get a clean slate in a low-pressure environment as he looks to return to form with a last-place Reds club that assuredly can afford to give him an extended look in what has been a dismal rotation. Harvey hasn't been anywhere near the pitcher he was early in his career, with injuries derailing what was one of the more promising young careers among all MLB pitchers. Specifically, Harvey has undergone both Tommy John surgery and thoracic outlet syndrome surgery in the past four years, and his production has unsurprisingly plummeted as a result.
Harvey, 29, pitched to a pristine 2.53 ERA with 9.5 K/9 against 2.0 BB/9 in 427 big league innings from 2012-15. Tommy John surgery in 2014 slowed his career, but he was able to return to prominence with a terrific 2015 season and a heroic postseason performance that was largely befitting of his "Dark Knight" moniker, even if his ninth-inning struggles in the decisive Game 5 of the 2015 World Series will live on in infamy.
[Related: Updated New York Mets depth chart | Updated Cincinnati Reds depth chart]
The 2016 season, however, was a struggle for Harvey, as he pitched just 92 2/3 innings of 4.86 ERA ball before ultimately succumbing to the aforementioned TOS surgery. The track record of pitchers returning from TOS surgery is not good, to say the least, and Harvey is one of the more prominent data points exemplifying that fact. Since returning from that surgery in 2016, he's pitched to a 6.77 ERA with 6.5 K/9, 4.2 BB/9 and 2.0 HR/9 in 119 2/3 innings. Harvey's average fastball velocity is a career-low 92.6 mph so far in 2018, and he's also posted career-worsts in chase rate (21.1 percent) and opponents' hard-contact rate (43 percent) while notching the second-lowest swinging-strike rate of his career (8.2 percent).
Reds starters have posted an MLB-worst 5.68 ERA in 2018, and the team is unsurprisingly buried in the NL Central with an 8-27 record due in no small part to the inadequacies of its rotation. Young righties Tyler Mahle and Sal Romano have turned in ERAs in the mid-4.00s, but no other Reds starter has an ERA south of Homer Bailey's 5.61 mark. Mahle, Romano, Bailey, Luis Castillo and Brandon Finnegan have been the primary starters for Cincinnati to date, though there's been some suggestion that Finnegan's spot could be in jeopardy. With an 8.27 ERA and more walks than strikeouts so far in 2018 through 20 2/3 innings, he's been the worst offender in a stunningly bad collection of starting pitchers.
Viewed through that lens, there's a very low bar for Harvey to clear in his new environs. Without the expectation of contending, he'll be able to start regularly with the Reds and try to get straightened out even if he initially struggles. However, it's also worth noting that from a ballpark perspective, Harvey is landing in one of the worst spots possible for a pitcher that has had home run issues since TOS surgery. Cincinnati's Great American Ball Park is known as a hitters' haven and is especially home-run friendly for hitters, so Harvey will have his work cut out for him in rebounding in a park with dimensions that won't do him any favors.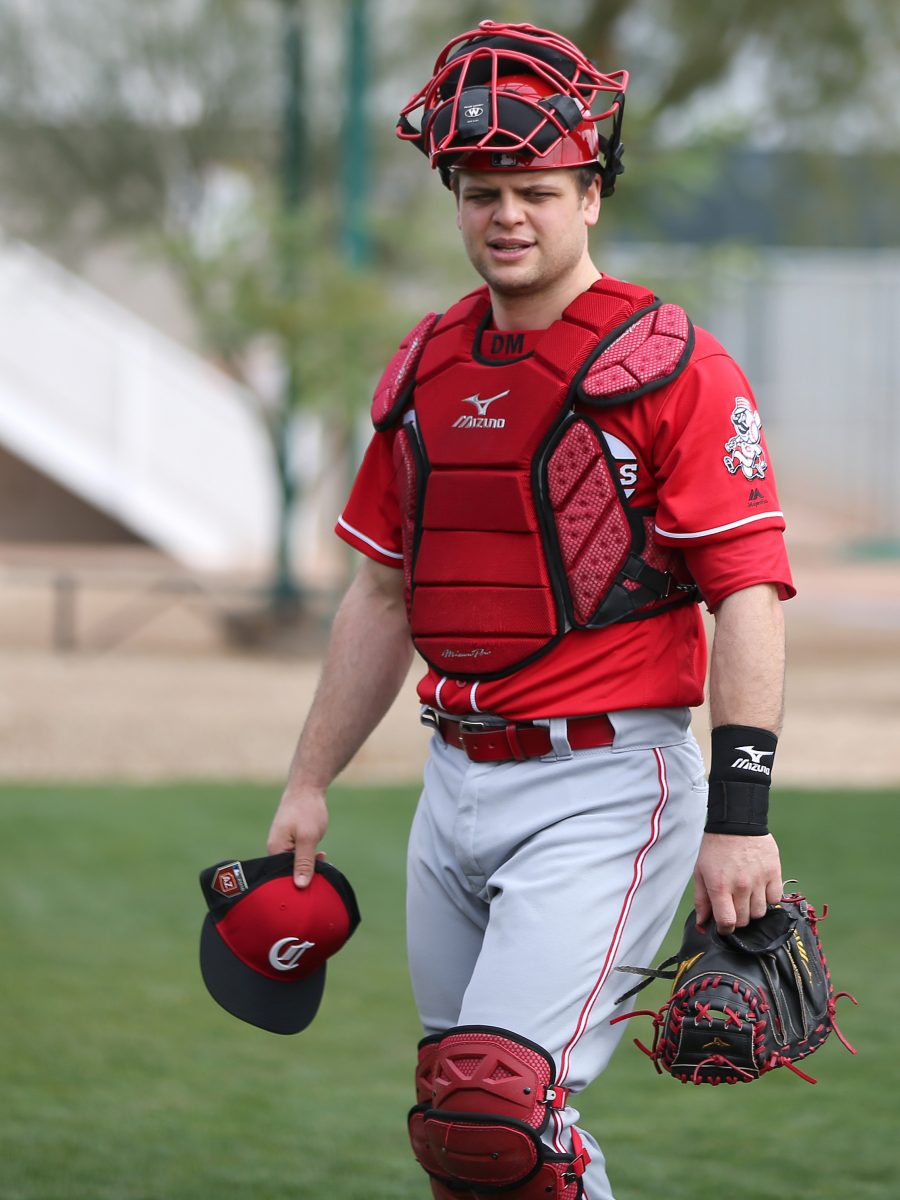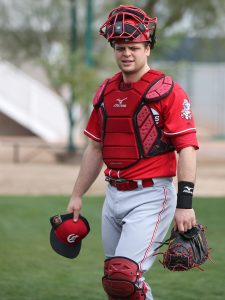 Turning to the Mets, in Mesoraco they're acquiring a former All-Star catcher who once looked to be a breakout star but is now a reclamation project in his own right following a brutal series of injuries. A former first-round pick (15th overall in 2007), Mesoraco long rated as one of the game's top overall prospects. And while he took longer than most expected to realize that potential, he announced his presence as the Reds' catcher of the future — or so they thought — in 2014 when he hit .273/.359/.534 with 25 homers and 25 doubles, making his lone All-Star appearance along the way.
That season was enough for the Reds to sign Mesoraco to a four-year, $28MM contract extension that covered what would've been his first free-agent season (2018). However, a left hip injury in 2015 prevented Mesoraco from following up on that breakthrough season, limiting him 23 games and eventually necessitating surgery. A torn labrum in his shoulder prompted season-ending surgery in 2016, and a year later Mesoraco underwent surgery on his other hip in a third consecutive injury-ruined season. Along the way, Cincinnati entrusted defensive standout Tucker Barnhart as its new primary catcher, relegating Mesraco to the role of an expensive backup.
Since playing in 114 games in that stellar 2014 campaign, Mesoraco has played in a combined 113 games from 2015-18, hitting just .195/.291/.318 in 316 plate appearances along the way. He's off to a .220/.289/.341 start to his 2018 season through a total of 45 plate appearances, but he'll likely receive ample opportunity to bounce back with his new club. Travis d'Arnaud has already undergone Tommy John surgery and is out for the season, while Kevin Plawecki remains shelved with a hairline fracture in his hand that he suffered upon being hit by a pitch late last month. New York has been relying on journeyman Jose Lobaton and rookie Tomas Nido to handle catching duties in the absence of d'Arnaud and Plawecki, but neither backstop has provided even a shred of offensive value. Lobaton is hitting .163/.265/.256, while Nido has slashed just .147/.197/.176.
As for the remainder of the roster moves announced today, it's not yet clear just how long Frazier will be sidelined with his injury. With Frazier out of action, the Mets seem likely to turn to Jose Reyes and Wilmer Flores to handle duties at the hot corner. The transfer of Swarzak to the 60-day DL doesn't necessarily impact his timeline to return, either; he's already been out of action since April 1 due to an oblique injury and has to go out on a rehab assignment. He'll be eligible to come back to the active roster in another 22 days, having already spent 38 days on the disabled list.
In Cincinnati, Cruz will get his first look in the big leagues since a brief cameo with the 2016 Royals. The 31-year-old is no stranger to the NL Central after serving as the backup to Yadier Molina in St. Louis from 2011-15. He's a career .218/.260/.308 hitter in 638 MLB plate appearances. Cruz has a solid track record in Triple-A and hit .280/.341/.458 with San Diego's top affiliate last season, though he was off to an ugly .170/.268/.255 start to his 2018 season in Louisville.
Photos courtesy of USA Today Sports Images.