July 8: Martin has signed his deal and will be paid a $7,000,825 bonus, tweets MLB.com's Jim Callis. That's roughly $800K over slot and makes Martin the second-highest-paid player in this year's draft — trailing only top overall pick Spencer Torkelson. An official announcement from the Jays should come in the near future.
July 3: The Blue Jays have reached a deal with first-round pick Austin Martin, reports Sportsnet's Hazel Mae (Twitter link). The former Vanderbilt shortstop/third baseman will need to pass a physical before his deal with the club becomes official. Bonus details aren't yet known, but Martin's No. 5 overall draft slot is valued at $6.18MM.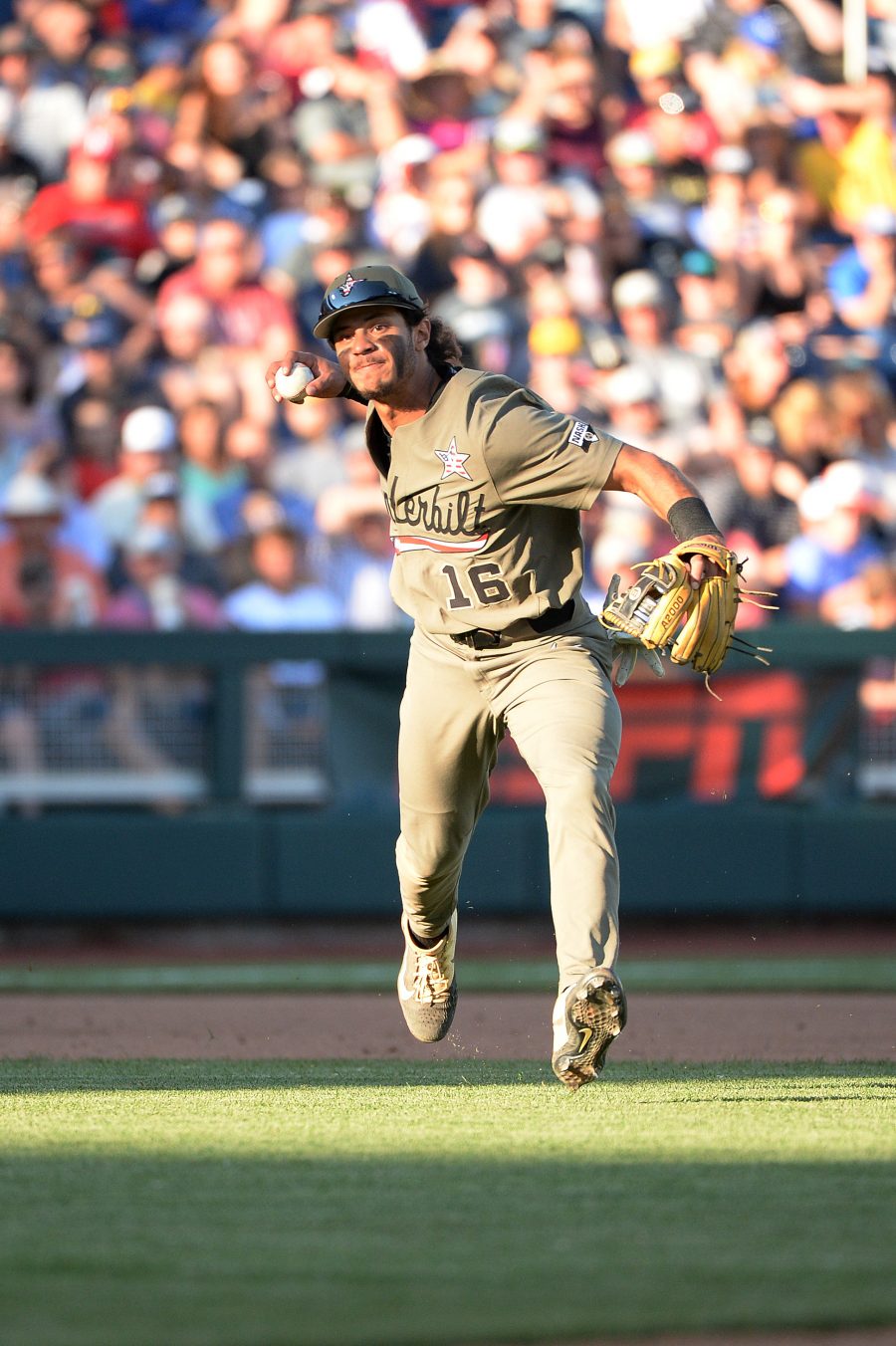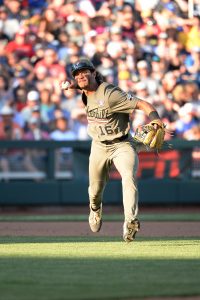 Considered by some to be the best all-around player in this year's draft, Martin went a slight bit later than was generally expected after the O's cut a deal with No. 2 pick Keston Hjerstad, thus saving some pool space for harder signs further down the line. The Marlins and Royals opted for pitchers with the next two selections, suddenly leaving a player who at times was in the conversation at No. 1 overall for the Jays to scoop up at No. 5.
Martin doesn't have the massive power that top pick Spencer Torkelson possesses, but he's a left-side infielder or center field option, giving him more defensive value. And he's still a high-end offensive prospect in his own right. MLB.com gives Martin a hearty 65-grade hit tool and 50-grade (solid-average) power, while FanGraphs' Eric Longenhagen gives him a 60 future hit tool and 55 power.
Martin's natural hitting ability was on display for all to see throughout his NCAA career, as he posted video-game-esque numbers dating back to his freshman season. In all, his Commodores career comes to a close with a ridiculous .376/.479/.521 batting line. He also struck out in fewer than 10 percent of his plate appearances between his sophomore and junior seasons.
The Athletic's Keith Law ranked Martin as the best all-around prospect in this year's draft "due to his combination of performance, athleticism and all-around quickness." Baseball America, MLB.com and ESPN all ranked him behind Torkelson only, while FanGraphs had him third behind Torkelson and eventual No. 4 pick Asa Lacy (a lefty out of Texas A&M).
There's some debate as to Martin's final position, but it's not for lack of defensive aptitude. Rather, most scouts seem to think he could handle any of third base, second base or center field, with shortstop not entirely out of the question. Toronto hopes to have Bo Bichette installed there for years to come, of course, so perhaps one of the other spots on the field is likelier. Regardless, the consensus on Martin is that he possesses elite bat-to-ball skills with still-developing power, speed, raw athleticism and a broad range of potential defensive homes. For a Jays club that saw Bichette, Vladimir Guerrero Jr. and Cavan Biggio all graduate to the Majors this past year, with Nate Pearson sure to follow in 2020, Martin represents yet another potential core piece to bring the club back to prominence in the ever-competitive AL East.