JAN. 27: The Yankees have announced LeMahieu's six-year deal. It includes full no-trade protection for the first two seasons and then limited no-trade rights for the next four, Bob Nightengale of USA Today tweets. As Nightengale points out, because LeMahieu will have 1o-and-5 rights following 2023, the Yankees won't be able to trade him after that without his permission. He'll earn $15MM in each season of the contract, Jon Heyman of MLB Network tweets.
JAN. 15, 9:10am: It'll be a six-year, $90MM contract for LeMahieu when finalized, as was first reported by Pat Ragazzo (Twitter link). The $90MM overall guarantee isn't particularly surprising, but it is indeed an eye-opener to see that sum come over a six-year term rather than five or even four years.
That LeMahieu agreed to a lengthier pact is a boost for the Yankees, as the associated $15MM luxury hit will "only" put the team at about $195MM in terms of 2021 luxury-tax obligations. That leaves the club with as much as $14-15MM of space before reaching the $210MM luxury barrier.
8:52am: The Yankees' preference was indeed to drive down the luxury-tax hit by lengthening the contract, tweets Bowden, though the precise length of the deal still isn't clear.
8:17am: The Athletic's Jim Bowden tweets that LeMahieu's contract will be more than four years in length. That makes a five-year deal seem likeliest, barring an unexpected six-year arrangement at a comparable total but lower annual rate that is designed to lessen the luxury hit for the Yankees.
7:04am: After a months-long staredown, the Yankees are closing in on a new contract with second baseman DJ LeMahieu, reports Jon Morosi of MLB.com (via Twitter). Terms of the potential agreement aren't yet known, but the deal could be completed as soon as today, per Morosi. LeMahieu is represented by Wasserman.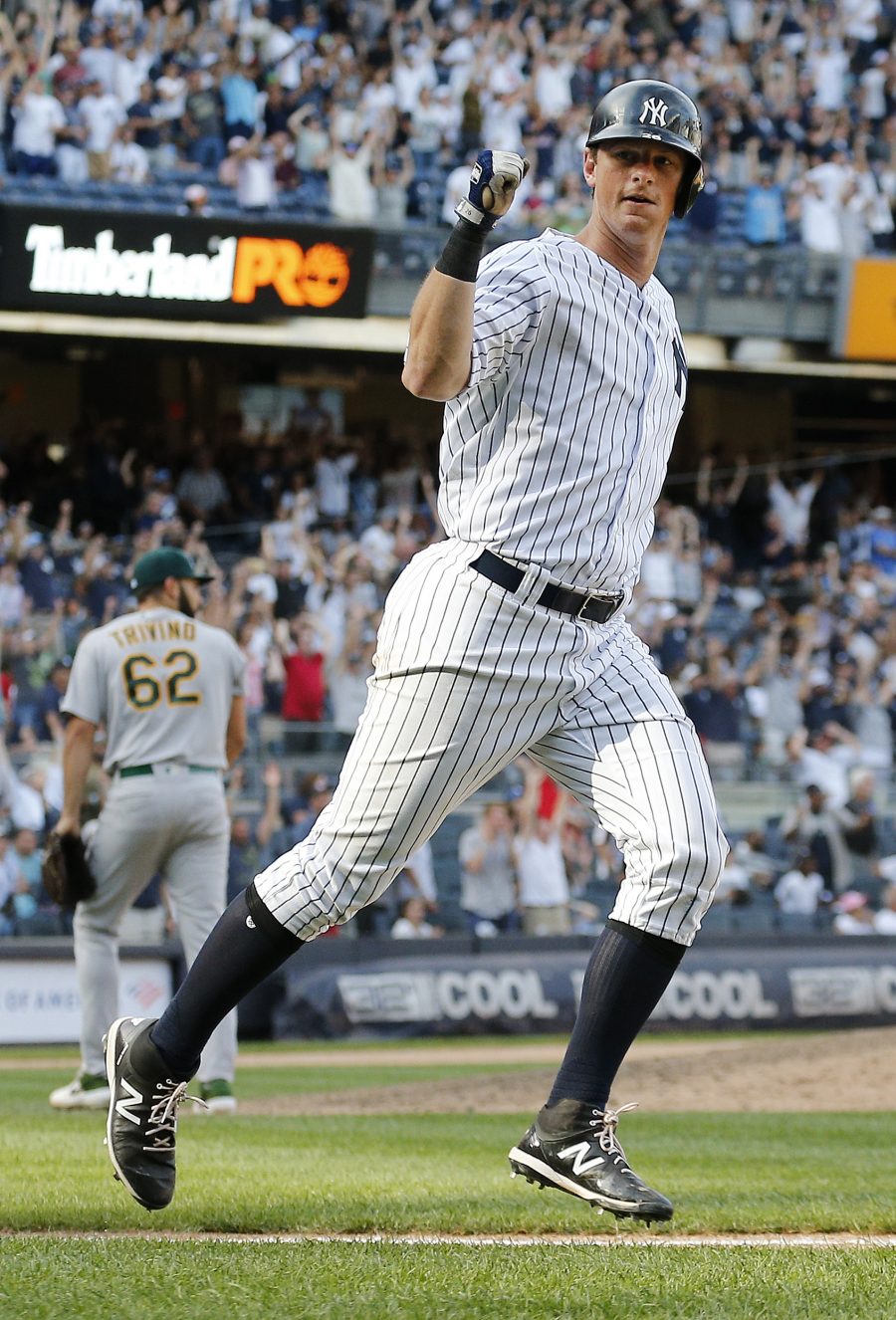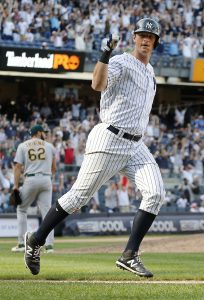 LeMahieu, 32, has been the Yankees' top priority all season. General manager Brian Cashman acknowledged as much a couple of weeks back, but the club has also seemingly been letting LeMahieu explore his options on the open market rather than emulating the Yankees of old and simply writing him a blank check up front. The interest between the two parties was mutual, and it's long been apparent that the Yankees would have the opportunity to match any offer LeMahieu received elsewhere. The impending reunion will surely come at a loftier price than his initial deal, which proved to be a bargain; reports have recently suggested that LeMahieu has been looking to top Josh Donaldson's four-year, $92MM contract — ideally on a five-year arrangement.
The focus on LeMahieu is more than understandable for the Yankees, who looked like an oddball fit for the longtime Rockies second baseman two years ago when he inked a two-year, $24MM contract to come to the Bronx. The Yankees already boasted a relatively full infield, but injuries and LeMahieu's immediate, career-best production quickly thrust him into regular work in manager Aaron Boone's lineup. The versatile LeMahieu logged action not only at second base but also at the infield corners, emerging not only as the Yankees' most productive hitter in that time but as a bona fide MVP candidate in the American League.
During his two seasons in New York, LeMahieu has turned in an outstanding .336/.386/.536 batting line — including a superhuman .364/.421/.590 line in 2020's truncated season. That .364 showing marked the second time in his career that LeMahieu has led the league in average — he won a batting title with the 2016 Rockies as well — but he'd never put together this type of power until landing in New York. Yankee Stadium proved to be the perfect fit for LeMahieu, who leads the Majors in opposite-field home runs over the past couple of seasons after fully taking advantage of his new home park's short porch in right field.
That's not to diminish LeMahieu's production with the Yankees, of course. He remains one of the toughest players in all of baseball to strike out thanks to his superlative bat-to-ball skills, and LeMahieu has upped his hard-hit rate and exit velocities since his days at Coors Field. LeMahieu's 12.7 percent strikeout rate is the seventh-lowest in all of baseball among qualified hitters over the past two seasons, and he has the eighth-lowest swinging-strike rate of any player in the Majors in that time.
A reunion with the Yankees means that LeMahieu will remain the primary second baseman, with Gleyber Torres reprising his role at shortstop. There's been plenty of question about Torres' ability to develop into a strong or even average defender at shortstop after a pair of seasons punctuated by miscues, but the club has publicly expressed confidence that Torres is up to the challenge.
LeMahieu and Torres, then, will be penciled in as the Yankees' double-play tandem for the foreseeable future, with Gio Urshela and Luke Voit holding down the infield corners. That still leaves former Rookie of the Year runner-up Miguel Andujar without a clear path to everyday at-bats, though he still has a minor league option remaining and can also be worked in as an oft-used bench piece seeing time at third, first and in left field.
The fit in the lineup was always obvious, but the fit into the Yankees' budget was another question. The Yanks, of course, have deeper pockets than just about any team in the league, but after last year's franchise-record level of spending — the Yankees' $108MM prorated payroll was larger than several teams' full-season payroll would have been — owner Hal Steinbrenner has reportedly been intent on lowering the team's payroll and dipping beneath the $210MM luxury tax threshold.
The potential free-agent departures of J.A. Happ, James Paxton, Brett Gardner and Masahiro Tanaka help to drive down that bottom line, as did Tommy Kahnle's non-tender, but it's been apparent for months that the Yankees weren't going to look to replicate the aggressiveness that brought Gerrit Cole to New York on an MLB-record deal for a pitcher. Even without a single addition, the Yankees were projected just shy of $181MM in terms of luxury-tax obligations, per Roster Resource's Jason Martinez, and adding a likely $20MM+ salary for LeMahieu will eat up anywhere from two-thirds to three-quarters of the space that separates the Yankees and that competitive balance tax threshold.
The Yankees are still in need of some rotation depth even after signing Cole last winter. Luis Severino is expected back from Tommy John surgery but will clearly have his workload monitored. The same is true of righty Domingo German, who'll be returning from a lengthy suspension under MLB's domestic violence policy. Jordan Montgomery, top prospects Deivi Garcia and Clarke Schmidt, righty Mike King and swingman Luis Cessa are among the other options for Boone, but it's clear that some veteran innings would prove quite beneficial.
Barring a trade to shed some payroll, however, it's tough to see a way for the Yankees to both retain Tanaka and limbo underneath the luxury-tax bar. That reality, and some recent comments from Tanaka himself, have fueled speculation that the 32-year-old righty could return to Japan, leaving a considerable void on the Yankees' starting staff. There are plenty of veteran options to be had on more affordable deals and various trade options to pursue, of course, and Cashman's focus now seems likely to shift to solving that puzzle.