After a few days of waiting for their complicated trade to be finalized, the Cardinals and Rockies have completed their deal centering on third baseman Nolan Arenado, Bob Nightengale of USA Today reports. The league and the union have signed off on the swap. The Rockies will receive left-hander Austin Gomber, third baseman Mateo Gil, infielder Elehuris Montero and right-handers Tony Locey and Jake Sommers in exchange for Arenado, per Mark Feinsand of MLB.com. Derrick Goold of the St. Louis Post-Dispatch previously reported Gomber's spot in the deal, while Ken Rosenthal and Nick Groke of The Athletic tweeted that Gil would be in it.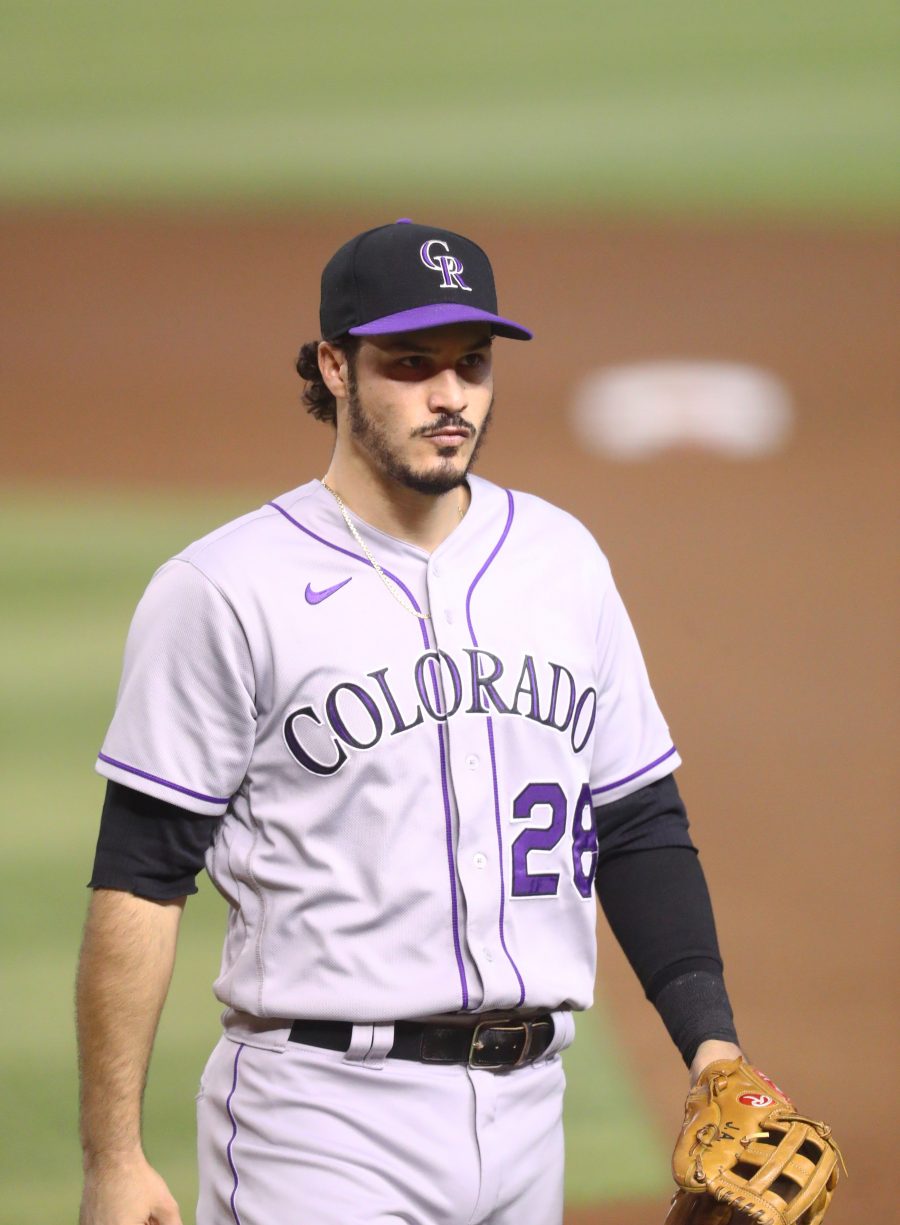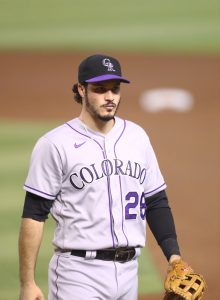 The two teams agreed to this trade in principle last Friday, but it was held up over the weekend as they worked out finances and which players would be involved. St. Louis is now getting one of the game's premier infielders, and the team will reportedly add another year and $15MM to Arenado's contract. As such, he'll be signed through 2027 at $214MM. The Rockies will absorb $51MM, including some in deferrals, according to Feinsand. The Rockies will pay all of Arenado's $35MM salary in 2021, Jon Morosi of MLB.com relays.
Along with the added value to his deal, Arenado will be able to opt out of his pact after either of the next two seasons (the Cardinals added the second opt-out as part of the trade; most of the money the Rox owe will be after the opt-outs, Feinsand adds).
Considering the concessions the Cardinals are making, it's no surprise Arenado waived his no-trade clause to become part of the club. Of course, it helps that the Cardinals look much better equipped to compete for a playoff spot than the Rockies, who saw their relationship with Arenado deteriorate over the past year-plus. The Rockies, whom Arenado played for from 2013-20, earned playoff berths in 2017 and '18, but they've since fallen apart. Arenado, dissatisfied with the team's inactivity in free agency, was part of trade rumors last offseason and even accused general manager Jeff Bridich of treating him with disrespect.
The Bridich-led Rockies are now wiping most of Arenado's contract off the books, but they're also losing a face-of-the-franchise type who won eight straight Gold Gloves and picked up five All-Star nods in their uniform. The 29-year-old Arenado annually blended well-above-average offense with superb defense as a Rockie, though his production at the plate did fall off during the pandemic-shortened 2020 campaign. Across 201 plate appearances, Arenado batted a career-worst .253/.303/.434 – down from a lifetime .293/.343/.541. Arenado did walk (15) nearly as much as he struck out (20), and a .241 batting average on balls in play hurt his cause, yet his Statcast numbers also plummeted.
The Cardinals no doubt regard Arenado's 2020 decline as a small sample blip. He'll now take over at the hot corner for the club in place of Matt Carpenter and Tommy Edman, the Cardinals' main third base choices last year. Both Carpenter and Edman also have second base experience, so they could divvy up the keystone next season if Kolten Wong exits in free agency. However, it's possible the Cardinals would rather find a way to jettison Carpenter, a former standout whose output was weak from 2019-20. That may not be doable, though, considering the 35-year-old's sudden drop-off, the $20.5MM he's due through 2021 (including a $2MM buyout for '22) and his no-trade protection.
In order to bolster their situation at third, the Cardinals are parting with a few of their top 30 farmhands, though it doesn't appear the Rockies are getting any blue-chip talent back. Baseball America ranked Montero 14th, Locey 26th and Gil 28th in the Cardinals' system prior to the trade.
Montero, who topped out as BA's 81st-ranked prospect in the sport in 2019, made his pro debut in 2015 and reached the Double-A level in 2019. While he struggled there, the 22-year-old has typically produced above-average numbers in the minors, BA wrote last season that Montero is "a physical, strong hitter with excellent hand-eye coordination, bat speed and plus raw power." Defensively, Montero's future could be at first base.
Locey, a third-round pick in 2019, divided his draft year between the rookie and Single-A levels. FanGraphs' Eric Longenhagen ranked Locey 16th in the Cardinals' system a year ago and wrote that he could be a reliever, as his velocity mixes well with short stints.
Gil, son of former major leaguer Benji Gil, has mostly played rookie ball going back to his first taste of pro action in 2018. Longenhagen wrote in 2020 that the 20-year-old has "low-end regular upside."
Sommers, 23, is the only prospect the Rox are getting back who was not in BA's top 30 for the Cardinals at the time of the deal. He's a 10th-round pick from 2019 who threw 51 2/3 innings of 4.18 ERA ball and struck out more than a batter per inning at the rookie level during his draft year.
The 27-year-old Gomber is the lone player with big league experience on his way to Colorado in this trade. Gomber, a fourth-rounder in 2014, reached the majors for the first time in 2018 and has since been effective over 104 innings for the Cardinals. He sports a lifetime 3.72 ERA, though he was even better than that last year with 29 frames of 1.86 ERA ball (mostly in relief). While Gomber did end the season with below-average figures in strikeout percentage (22.7), walk percentage (12.6) and SIERA (4.82), he should earn a role as part of Colorado's pitching staff in 2021. He's not on track to become eligible for arbitration until after 2022 and isn't scheduled for free agency until the conclusion of the 2025 season.
All said, when considering Arenado's superstar status and his massive contract, this is one of the most notable trades in recent baseball history. It's also indicative of two teams going in opposite directions. The Cardinals, who went to the playoffs for the second straight year in 2020, are clearly going for it in a wide-open National League Central. On the other side, the Rockies seem to realize they have little chance to compete in the near term as part of an NL West led by serious contenders in the reigning World Series champion Dodgers and the up-and-coming Padres.
Photo courtesy of USA Today Sports Images.