It's reunion season in Chicago. The Cubs on Wednesday announced that they've signed right-hander Jake Arrieta to a one-year contract with a mutual option for a second season. Arrieta, a Boras Corporation client, is reportedly guaranteed $6MM, which will be paid out in the form of a $4MM salary in 2021 and a $2MM buyout on next year's $10MM option. He can also earn a $250K bonus for reaching each of 150, 160, 170 and 180 innings.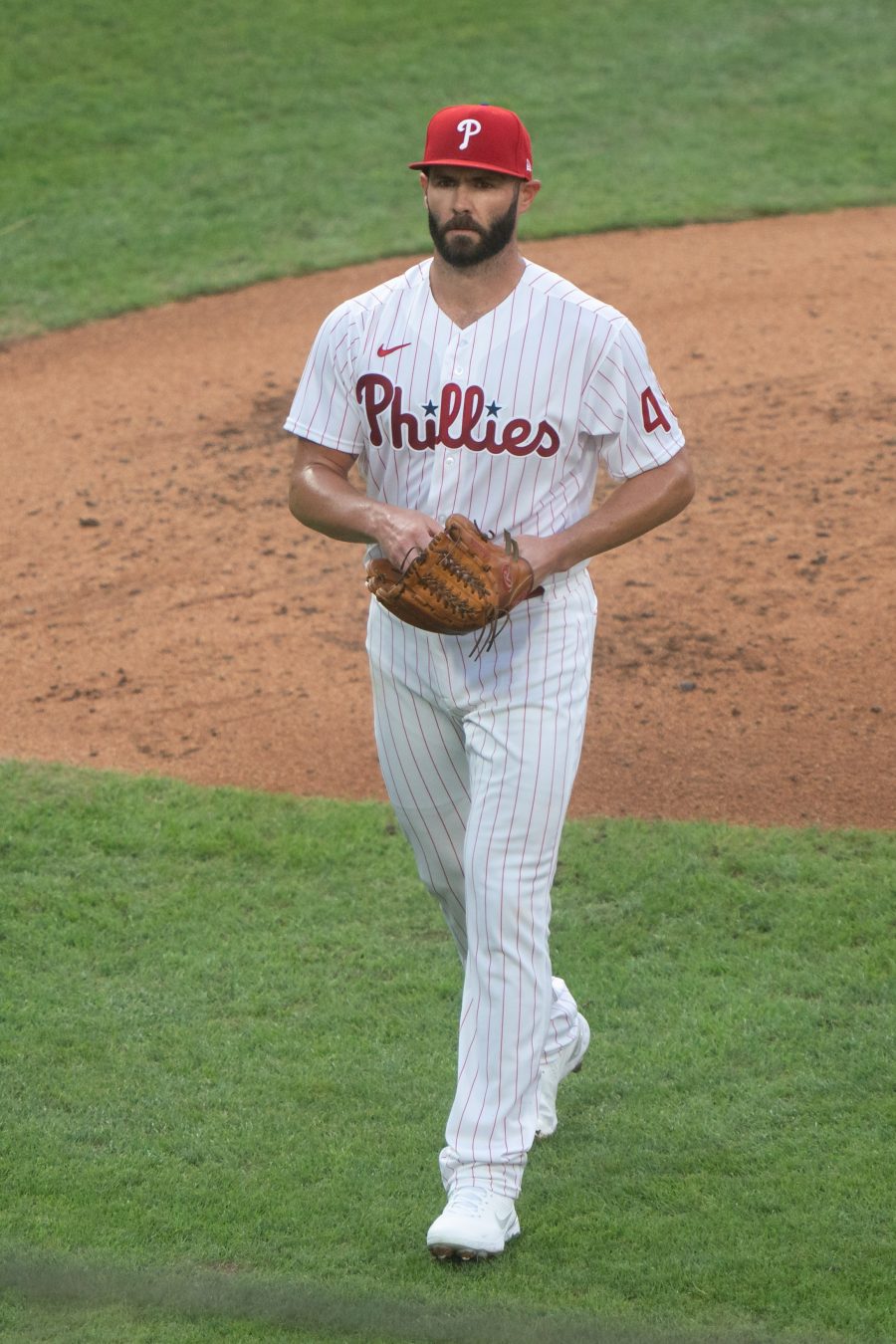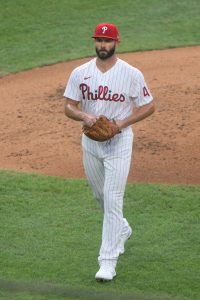 Arrieta, who struggled at the beginning of his career as an Oriole, joined the Cubs alongside Pedro Strop in a franchise-altering trade in 2013 and was an enormous success with the team through 2017. He earned a Cy Young (2015) and a World Series title (2016) as a Cub, and he also recorded a sterling 2.73 ERA/3.49 SIERA across 803 regular-season innings with the team.
The Cubs were in touch with Arrieta throughout his free agency, but they moved in a different direction, signing right-hander Yu Darvish to a six-year contract while Arrieta was still looking for a new team. Arrieta's return to the Cubs, somewhat coincidentally, comes as the team is looking to make up some of the innings lost when dumping the remainder of Darvish's salary in a trade with the Padres.
The Phillies may not have been expecting another Cy Young out of Arrieta when they signed him to a three-year, $75MM deal with a multi-season option, but they surely hoped to be getting an above-average starter. That, of course, did not prove to be the case.
While Arrieta had a respectable debut campaign with the Phils, his 2019 and 2020 seasons were marred by injuries, resulting in his worst performance since breaking out with the Cubs in the first place. Overall, Arrieta threw 352 2/3 innings with the Phillies in that three-year term, logging a disappointing 4.36 ERA/4.57 SIERA that was more indicative of a back-of-the-rotation arm than a difference-maker at the top of the staff.
Because of his mediocre performance and health issues in Philadelphia, Arrieta had no chance to rake in another high-paying contract this offseason. But the soon-to-be 35-year-old should earn plenty of starts now that he is back with the Cubs, who have just two proven options ahead of him in Kyle Hendricks and Zach Davies. Alec Mills, Trevor Williams and Adbert Alzolay look like the most realistic candidates to pitch out of the Cubs' rotation, and they'll probably all get their share of innings. Like most teams, the Cubs will likely cycle through a wide array of starting pitching options as they look to ease their staff's transition from last year's shortened 60-game slate back to a full 162-game workload.
Arrieta becomes the latest modestly priced free-agent addition of a 2020-21 offseason that has seen the Cubs add several new players without concretely improving. Ownership clearly wanted to scale back the payroll, hence the trades of Darvish and Victor Caratini and the non-tenders of Kyle Schwarber and Albert Almora. The front office, under newly promoted president of baseball ops Jed Hoyer, has signed Arrieta, Joc Pederson, Andrew Chafin, Williams and Jake Marisnick since a report that owner Tom Ricketts gave the green light for a "slight" payroll increase.
In addition to that group, the Cubs also picked up Davies in return for Darvish. They've certainly created the possibility that this wider base of talent could outperform the players they're more or less replacing, and if it works out that way, Hoyer & Co. will receive plenty of praise for threading the needle between creating future flexibility and fielding a winning product.
That said, it's also a risk-laden group with several players in need of bounceback campaigns. The Cubs aren't clearly better than they were with Darvish, Schwarber, Caratini and a higher payroll and are arguably quite a bit worse. If this group struggles, the 2020-21 offseason will be widely viewed as a missed opportunity, given that only one team (the Cardinals) made any clear upgrades in what should've been a wide-open race for the division title.
MLB Network's Jon Heyman first reported the two sides were close to a deal. The Athletic's Ken Rosenthal added that it'd be a one-year term. Robert Murray of Fansided tweeted that a deal was in place, and USA Today's Bob Nightengale provided financial details (Twitter links).