After spending parts of 13 seasons in the Major Leagues, veteran right-hander Jordan Zimmermann has announced his retirement, via a statement released by the Brewers. The two-time All-Star and Wisconsin native made it back to the big leagues this year for a brief run with his home state's team, but he'll now call it a career after 1614 innings and 279 appearances in the Majors.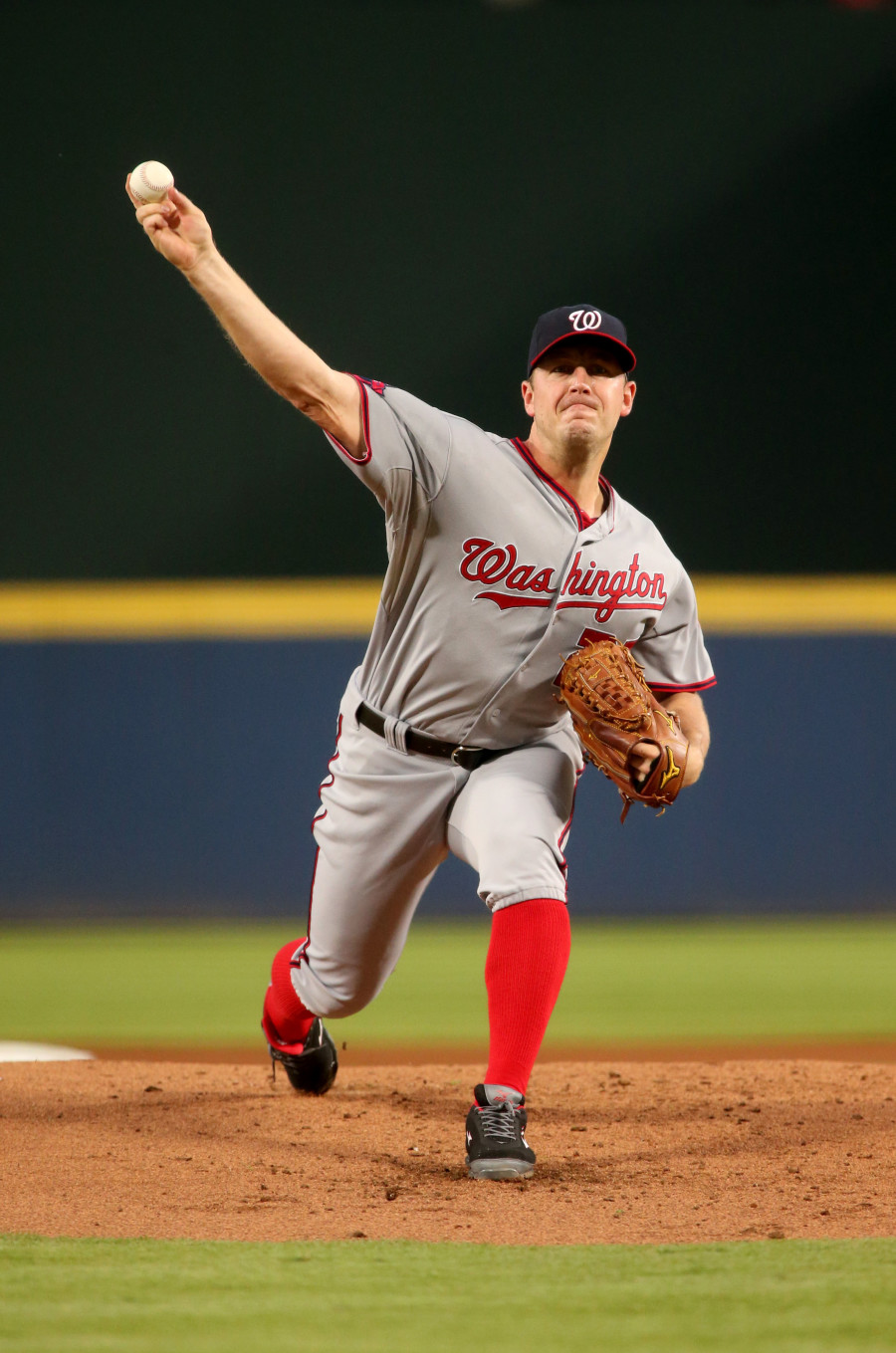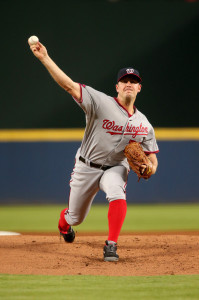 "I have had the joy of playing the game that I love for the past 15 years," Zimmermann said. "I will forever be thankful to the Washington Nationals and Detroit Tigers for allowing me to live out this dream. It has been particularly special to be able to end it all playing for my hometown team, the Milwaukee Brewers. Thank you to all of my friends, teammates and family members who have been by my side throughout this incredible journey. I will miss the game greatly, but I'm ready for the new phase of my life."
A second-round pick out of Division-III University of Wisconsin Steven's Point back in 2007, Zimmermann was in the big leagues not even two years later. He cracked the Nationals' rotation early that year despite limited minor league experience and held his own through 16 starts, pitching to a 4.63 ERA in 91 1/3 frames. Unfortunately, Zimmermann's elbow began barking early that summer, and by August he'd undergone Tommy John surgery that wiped out his next year. He returned late in 2010 and tossed 31 innings.
It was the 2011 season, however, where Zimmermann truly cemented his place in the Nationals' plans. He broke out with 161 2/3 innings of 3.18 ERA ball and was a fixture in the club's rotation for the next half decade. Zimmermann made the All-Star team in both 2013 and 2014 and finished among the top seven in Cy Young voting during both seasons. In his final five seasons with the Nats, Zimmermann was a durable workhorse who averaged 194 innings per year while pitching to a combined 3.14 ERA and 3.30 FIP with some of the best command of any pitcher in the game.
Zimmermann's highlight with the Nationals was undoubtedly a 2014 no-hitter in his final appearance of the season — a 10-strikeout, one-walk masterpiece that will go down as one of the best performances in franchise history. He nearly went the distance in his next start, too: a National League Division Series showdown with the eventual World Champion Giants. Zimmermann had thrown 8 2/3 shutout innings before walking Joe Panik — at which point then-manager Matt Williams hooked him for Drew Storen. Storen famously served up back-to-back hits, blowing the Nationals' 1-0 lead in a game that would turn into an 18-inning marathon which the Giants won.
That excellent showing unsurprisingly made him one of the market's top free-agent starting pitchers as he headed into his age-30 season. The five-year, $110MM contract he eventually signed with the Tigers actually came in a bit lighter than some prognosticators expected — including our prediction here at MLBTR (six years, $126MM). For a pitcher with Zimmermann's durability and consistency, it seemed like an eminently reasonable contract that would help stabilize the Tigers' rotation for the foreseeable future.
As we all know, that isn't how things panned out. Zimmermann was slowed by a neck injury in his first season with Detroit and struggled to a 4.87 ERA in 19 appearances. Zimmermann made 29 starts the following year but was clobbered for a 6.08 ERA, and the 4.52 mark he managed through 25 starts in 2018 wound up being the best of any of his five years in Detroit.
It was a constant struggle to stay healthy in Detroit for Zimmermann, who spent time on the injured list not only due to the previously mentioned neck strain but also with a lat strain, a shoulder impingement, a UCL sprain, cervical spasms in his back, and a forearm strain. That mountain of injuries clearly took its toll on the former All in all, Zimmermann spent a half decade with the Tigers and mustered just a 5.63 ERA in 514 frames.
This offseason, Zimmermann inked a minor league deal with his hometown club. He headed to the Brewers' alternate training site when he didn't win a roster spot in Spring Training, and the righty rather candidly acknowledged that he was in the process of retiring when the Brewers called him to the big leagues. Zimmermann jokingly told reporters earlier this month that he was retired "for about two hours" before getting the call. He tossed 5 2/3 innings in a Brewers jersey to put a bow on what was overall a very fine career, even if injuries derailed the second half of his Major League tenure.
Few Division-III hurlers even get noticed by big league scouts — let alone second-round draft status and an accelerated, 18-month skyrocket journey through the minors and up to the big leagues. Zimmermann did just that, however, and as the dust now settles, he heads into retirement with a career 4.07 ERA through 1614 Major League innings. The righty posted a 95-91 record, struck out 1271 hitters in the Majors and tallied more than $143MM in earnings over the course of a career valued at 20.3 wins above replacement at Baseball-Reference and 25.5 WAR at FanGraphs.