The Mariners have picked up one of the more notable starting pitchers on the trade market, announcing they've acquired left-hander Tyler Anderson from the Pirates. Two prospects — catcher Carter Bins and right-hander Joaquin Tejada — are headed back to Pittsburgh. To create 40-man roster space for Anderson, Seattle designated infielder Jake Hager for assignment.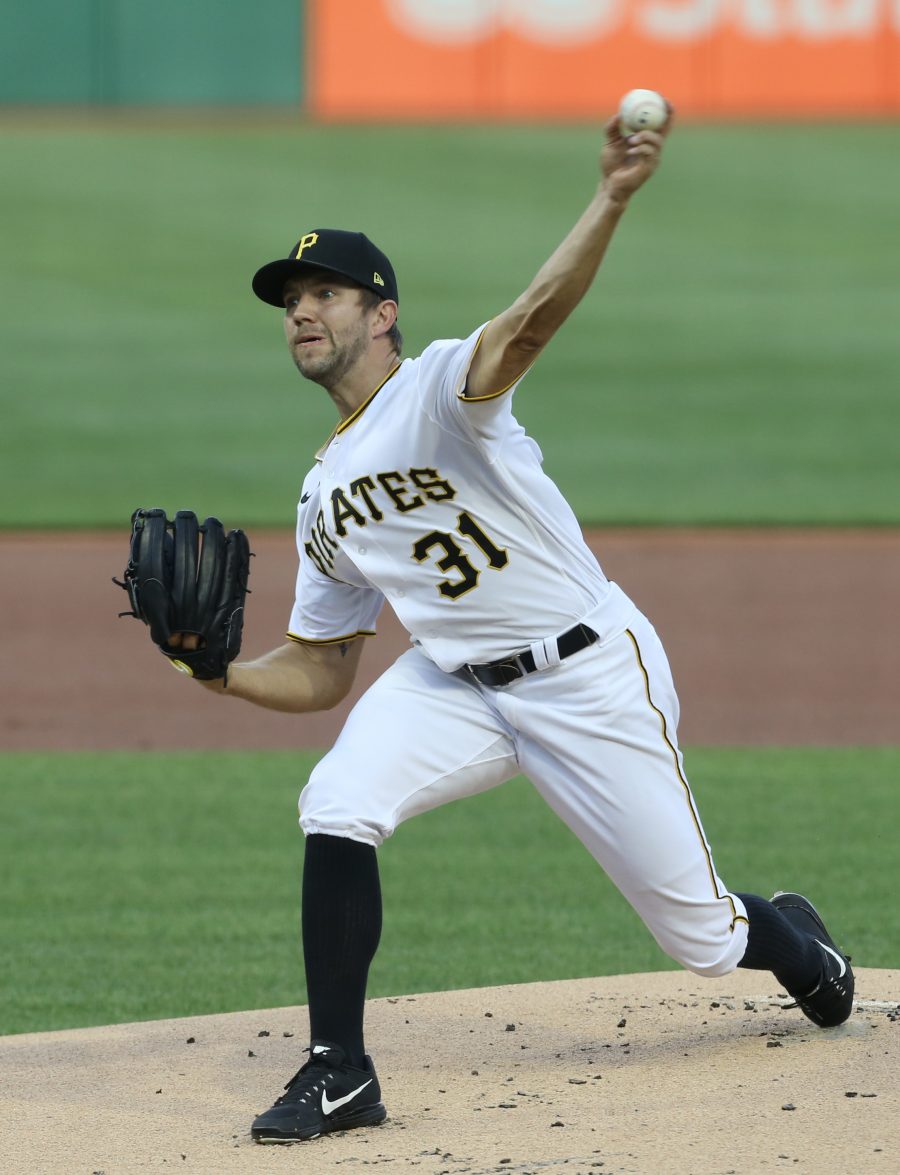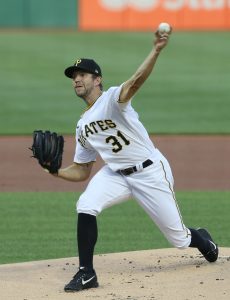 It's a surprising turn of events after the Phillies were reportedly on the verge of acquiring Anderson this afternoon. That potential deal fell through after Pittsburgh expressed concern about the medical review of one of the prospects expected to be involved. Now, Anderson is on his way to the Pacific Northwest instead.
Seattle has reportedly been in the market for starting pitching over the past couple weeks. The Mariners have been hit hard by injuries, thinning out the rotation depth. The reunion with James Paxton lasted less than two innings before the southpaw blew out and required Tommy John surgery. Justin Dunn has been out for over a month due to a strain in his throwing shoulder, while Justus Sheffield is sidelined by both a flexor strain in his forearm and an oblique issue. Depth options Ljay Newsome and Nick Margevicius have been out for months and don't seem likely to return this season.
Acquiring Anderson will add some stability behind Yusei Kikuchi, Logan Gilbert, Marco Gonzales and Chris Flexen. The southpaw's numbers aren't eye-popping, but he's a dependable back-of-the-rotation option. Anderson has stayed healthy all year and taken the ball 18 times, totaling 103 1/3 innings. He's worked to a 4.35 ERA/4.42 SIERA, production that's generally in line with his past work for the Rockies and Giants.
Anderson's a control specialist. He's long been a quality strike-thrower, and he's issued walks to a career-low 5.8% of opponents this season. Limiting free passes is key for Anderson, a fly-ball pitcher who doesn't punch out too many batters. His 20.0% strikeout rate is a few points below the 23.1% leaguewide mark for starting pitchers, although his 11.6% swinging strike rate is actually marginally better than average.
In addition to his serviceable production, Anderson's an eminently affordable pickup. He signed a one-year, $2.5MM contract with the Pirates over the winter. Just over $900K of that sum remains to be paid through season's end. The 31-year-old is again slated to hit free agency this winter, so he's a pure rental pickup for Seattle.
The decision to acquire an impending free agent might raise some eyebrows among fans. After all, the Mariners traded top reliever Kendall Graveman to the division-leading Astros for Abraham Toro this evening, a move that didn't go over well in the Seattle clubhouse. The notion that the Graveman trade suggested the Mariners were punting on the 2021 season was always too simplistic, though.
General manager Jerry Dipoto told reporters in the aftermath of the Graveman – Toro swap that the front office had more moves in the works. Even independent of future acquisitions, the Mariners front office might simply have seen the value of four additional years of control over Toro — a well-regarded young infielder who's already at the major league level — as too good to forego with Graveman headed for free agency in a few months. Modern front offices have become increasingly flexible in their trade deadline approaches, more willing to balance their short and long-term goals rather than definitively bucket themselves as "buyers" or "sellers."
That's particularly true of teams like the Mariners. Seattle's surprisingly worked their way into the thick of the playoff picture, entering play tonight just one game back of the Athletics for the second Wild Card spot in the American League. They've outperformed most preseason expectations and their underlying record estimators, though, leaving some question about their ability to stick in the race for the stretch run. With that in mind, it makes sense for the Mariners to continue to look for long-term value while making smaller acquisitions with a 2021 playoff push in mind.
Seattle picked up Hager off waivers from the Brewers last month. He's spent his tenure in the organization with Triple-A Tacoma, hitting .214/.294/.469 across 109 plate appearances. In all likelihood, he'll find himself on outright waivers within the next seven days.
The appeal for the rebuilding Pirates is rather obvious. Pittsburgh signed Anderson with the hope that he'd pitch well enough to be flipped for young talent midseason, and that's exactly how things played out.
Bins, 22, was an 11th-round draft choice out of Fresno State in 2019. He's hit well in the low minors over his two-plus professional seasons, reaching Double-A for the first time this month. Entering the season, Baseball America and FanGraphs each rated Bins the #29 prospect in the Seattle system. Both outlets praised his raw power and surprising athleticism for a catcher. Swing-and-miss concerns led both BA and FanGraphs to project Bins as a likely #2 backstop.
Tejada, 18, signed with Seattle out of Panama for $200K during the 2019-20 international signing period. Ben Badler of Baseball America wrote at the time that Tejada had seen his velocity spike into the low-90's. He's a low-level lottery ticket who made his professional debut this season in the Dominican Summer League.
As for the Phillies, they'll now have to turn their attention elsewhere before Friday afternoon's trade deadline. The hope had been that Philadelphia could acquire Anderson to fortify the back of the rotation. Presumably, that'll continue to be the priority now that he's no longer available.
Jeff Passan of ESPN was first to report the two sides were nearing agreement on an Anderson trade. Ken Rosenthal of the Athletic reported the deal had been completed. Ryan Divish of the Seattle Times was first to report the Pirates were receiving a pair of prospects — including Bins — while Jason Mackey of the Pittsburgh Post-Gazette first reported Tejada's inclusion.