The Brewers are coasting to a division title, leading the NL Central by nine and a half games after taking the first two games of this week's series with the Reds. That's the largest divisional lead of any team in MLB. While the pitching staff deservedly gets plenty of credit as the biggest driver of Milwaukee's success, the offense has been solid enough to hold up its end of the bargain. Avisaíl García has somewhat quietly been among the Brewers' top performers, which looks as if it'll set up an interesting offseason decision for teams.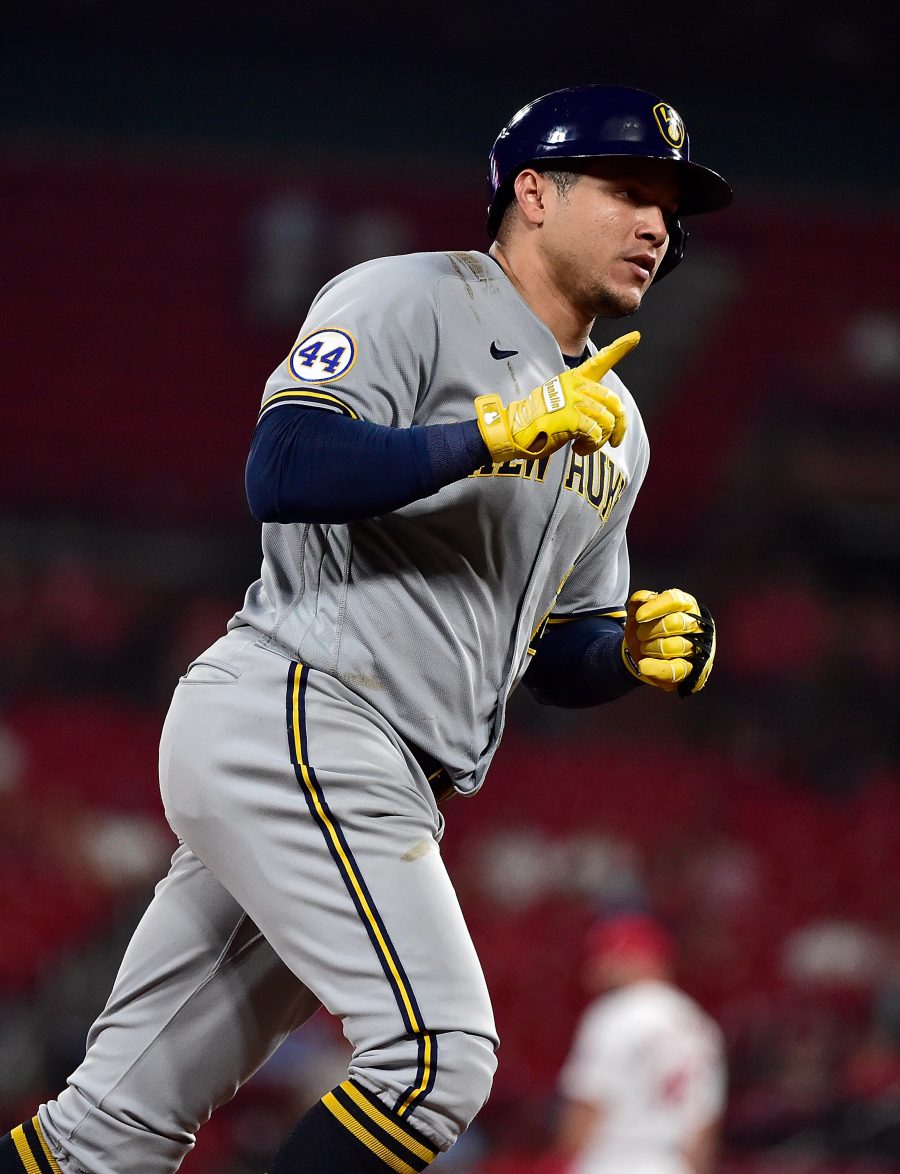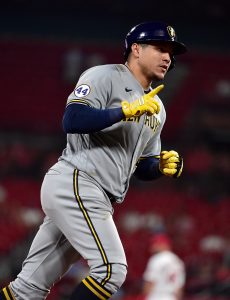 García signed with Milwaukee on a two-year, $20MM guarantee over the 2019-20 offseason. The pact contained a $12MM club option ($2MM buyout) covering the 2022 campaign. That provision vests into a mutual option, however, were García to tally 1050 plate appearances over his first two seasons in Milwaukee.
Thresholds for vesting options were prorated during last year's shortened season, with each plate appearance in 2020 counting as 2.7 plate appearances for option purposes. García's 207 trips to the plate last year comes out to 558 plate appearances over a full season, meaning he needs to reach 492 plate appearances this season to trigger the vesting option. García's already at 433 plate appearances, so he'll need just 59 more over Milwaukee's final 35 games of 2021 to reach that mark. Barring injury, he should have no problem getting there.
That would give García a lot more control over his future this winter. The 30-year-old could decline his end of the mutual option, collect the $2MM buyout, and look to top the $10MM in remaining guaranteed money on the open market. Given how well he's played this season, he shouldn't have trouble doing that, although precisely what kind of contract he could land is an interesting question.
García is hitting .275/.346/.506 with 24 home runs this year, translating to a 125 wRC+ that suggests he's been 25 percentage points better than the league average hitter. That's the second-best mark of his career, topped only by his .330/.380/.506 showing (138 wRC+) with the 2017 White Sox. That season in Chicago never looked replicable, as García benefitted from a .392 batting average on balls in play that easily led all qualified hitters. This year, García's sporting a .304 BABIP that's not much higher than the league average and is well below his career mark.
This time around, García's getting to his production with career-best power. He's already exceeded his previous personal best in home runs (20 in 2019), and his .231 isolated power (slugging minus batting average) is also a career high. García's 21.9% strikeout rate is his second-lowest ever, nearly five percentage points below the 26.5% mark he posted in 2017. So while García has posted this level of bottom-line production before, he's never gotten there in quite this way.
That said, there are still reasons for teams to be reluctant to buy in completely. While his strikeouts are down a bit relative to recent seasons, his actual level of swing-and-miss is not. García's 17.1% swinging strike rate this season is a near-match for his 17.2% career mark, and it's the fifth-highest figure in the league among the 198 players with 300+ plate appearances. That reflects one of the sport's most aggressive approaches. García has swung at 57% of pitches he's seen, the fourth-highest rate among that group; his 40.2% swing rate on pitches outside the strike zone is eleventh.
Rather than toning down his aggressiveness, García has gotten to his high-end production this year by making consistently strong contact. The career-best home run and slugging output is supported by the batted ball metrics. His hard contact rate (49%) and average exit velocity (90.7 MPH) are career-best marks. Statcast's estimators — which predict the results of balls in play based on their exit velocity and launch angle — suggest García has "deserved" a .285 batting average and a .520 slugging percentage, slightly better than his actual marks in those respective categories.
That García has seemingly earned all of his success this year — as opposed to benefitting from an inordinate amount of luck on balls in play — doesn't automatically mean he'll be able to keep this up, though. He's always been something of a Statcast darling, with the huge raw power that once made him a top prospect manifesting itself in high-end batted ball metrics. Despite that, his results have varied wildly throughout his career, largely because he has walked such a fine line with his approach.
García became a regular in 2015. In the seven years since, he's had three above-average offensive seasons and four subpar campaigns. His career hasn't followed any sort of linear trajectory; his good years in 2017, 2019 and 2021 were interrupted by disappointing intervening seasons. Even within this season, he has sandwiched a poor April and June around monstrous months of May, July and August.
He's been similarly tough to pin down defensively. García's certainly fast and athletic enough to make some highlight plays in the outfield (he took away a home run from Max Schrock just last night, in fact). But the advanced metrics have all pegged him right around league average in the corners over the course of his career. He has rated rather poorly in his limited looks in center.
Taken in aggregate, García looks to be one of the more fascinating players who could hit the open market in a few months. Between his youth, high-end platform season and obvious physical gifts, his representatives at Mato Sports Management could plausibly push for a four-year deal if García finishes the year at this level. But there'll certainly be some teams scared off by his approach and career-long streakiness.
The first team that'll be faced with a decision on García is his current club. Assuming García reaches the vesting option threshold and declines his end to hit free agency, the Brewers will have to decide whether to make him a qualifying offer. That would land somewhere in the $19MM range for 2022 if García accepts, nearly doubling the AAV of his current deal. Were he to decline and sign elsewhere, Milwaukee would pick up a compensatory draft choice to aid a farm system that Baseball America just ranked as one of the league's ten worst. How the Brewers and other teams feel about García looks likely to get answered this winter, as he's around fifteen games away from earning the right to explore the market.
Image credit: USA Today Sports.